Google's Suprising Habits ~ New Look, Same Login?
Google is an excellent Search and Online Business Provider. That is a fact. The fact is, as well, that Google has, apart from a Search Engine, grown out and became one of the world's largest Service, SaaS, Application, AaaS, Business, BaaS Web-as-a-Service provider. There's no doubt about that. Google's excellent to the degree that there's no way back in denying the facts. But, on the other hand, we can't recommend anything else (Microsoft, Apple) or anything similar (Facebook, Twitter) to include in this article. But let's take a look at one simple thing ..
If you've used Google's email service (Gmail) or file storage (Drive) or documents (Docs) for any length of time, you'll know that the action of signing in is pretty much uneventful most of the time. That said, it doesn't mean the experience can't improve, and Google seems to be aware of that.
Google's New Login ~ New Look, Same Login?
As on the Google's official page: Learn about the new Google sign-in page, they say: "The page to sign in to your Google Account looks a little different but still works the same way." And we need to believe it.
Load up the sign-in page for any of your Google accounts and you'll notice a little notification at the bottom saying there's a "New look for sign-in coming soon", as can be seen in the image in this article. This is pretty cryptic, so a link to a help page is included, which in all honesty, doesn't help much.
What we can get from the airy help page is that this new look will be coming "in the next few weeks". In terms of what it actually brings, we know it will "have a cleaner, simpler look", "make the sign-in process faster" and "be consistent across computers, phones and tablets". The actual sign-in steps and the ability to securely log into any Google account will not change, however.
Google also states that in case you don't see the new look when it does eventually come out, it could either be due to running an older version of your browser, or the fact that you've disabled Javascript.
Google's official How-To continues:
What's the same
The steps to sign in haven't changed. You enter the same information you usually do, like your email address and password.
You use your account to sign in securely to the same Google services as before.
Why the page changed
The new sign-in page:
Has a cleaner, simpler look.
Makes the sign-in process faster.
Is consistent across computers, phones, and tablets.
Where the change happened
The new sign-in page shows up on computers, phones, and tablets. You'll see it when you sign in to a Google app or a Google service on a browser, like Chrome.
You might still see the old sign-in page in these cases:
You use an older version of a browser
You've turned off JavaScript
How to help keep your account secure
To take extra steps to strengthen your account's security:
Do a Security Checkup to review security settings and activity.
Visit the Safety Center to find out about online security and privacy tools.
If you sign in on a device that's not yours, learn how to browse in private to help protect your account.
And just to mention a note from some other online comments: "The new design seems to be more inline with what you would find on your Android smartphone, even if the overall steps to sign in remain the same."
Over the past several months Google has been updating its sign-in pages on mobile devices to a new, cleaner version, incorporating elements of material design. However, this change didn't make its way to the web, at least not for everyone. Now, though, it seems that Google is getting ready to roll out the new UI in a big way – as in everything else. New Google's Login Design features elements of material design and an overall cleaner look. Along with that, the new design is also responsive, allowing it to format better on a variety of screen sizes.
Let's See ~ or Bummer!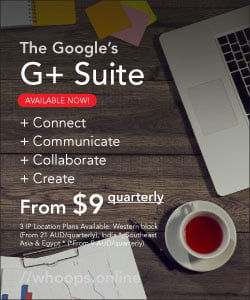 From personal experience and as an Android user my Google account is the key to much of what I do online, so not being able to use it is a bummer. Since yesterday, many people have been having issues signing in to their accounts – for example at Android Police they state they have been seeing this across the US and Europe. However, Google has confirmed on the Product Forums that this is not the result of a hack or malicious activity.
Google is aware of the issue, and has put a note up on the Google Play support page, saying "If you've recently been signed out of your account, sign back in using your usual username and password at https://accounts.google.com. If you can't remember your password or can't sign in for another reason, go here to recover your account password. For security reasons, our support agents are unable to assist with password issues." According to Down Detector, the company is still having issues, although possibly not as widespread as before. However, the problems are not the result of a hack or phishing, so if you have been signed out, you shouldn't need to change your password, as your account is still secure.
Google has confirmed that this is what has been causing Google Wifi and OnHub products to reset themselves. This unfortunately means the devices need to be set up again. Google lists how you can tell if the device has been reset, and how to re-set it up, on the support page.
4.
Google's Suprising Habits ~ New Look, Same Login?