What Equity Means at MailChimp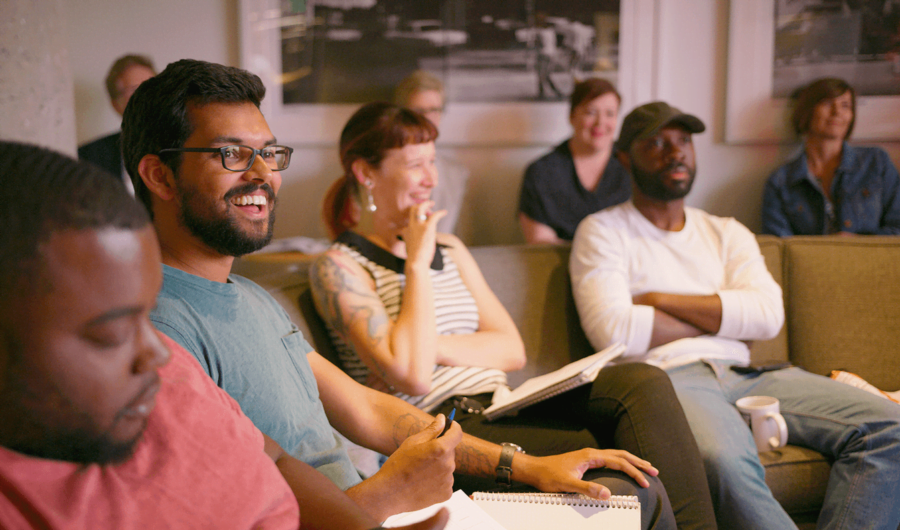 When I joined MailChimp 6 years ago after running a nonprofit organization, the vernacular of the tech world took some getting used to. I would read articles about other companies and one word kept coming up that surprised me: equity. The tech world loves to throw around the word "equity." I soon learned that in this context it usually refers to a percentage of a company an employee owns.
But where I'd come from, equity means something different. It has more to do with community, equality, and justice than stocks and shares.
I think my colleagues at MailChimp are more familiar with this definition, too. We love our hometown, but we've watched Atlanta quickly become one of the least equitable places in the United States. The systemic forces that divide communities and produce income inequality are strong here.
We wanted to better understand what equity means for our community. So earlier this year we introduced MailChimp Community College, a leadership program for MailChimp employees built around the idea of equity. We built it in partnership with Community Foundation for Greater Atlanta.
And today, we're back to report on what we did and what we learned. We're also back to announce $200,000 of grants to organizations that are helping Atlanta become a more equitable place.
Take a look at our program and consider what equity means to you, your company, and your community. If you're interested in going deep on the project, please explore our sessions, reading materials, and faculty from each of the MailChimp Community College courses.
Original article written by Lain >