Remote work, Zoom classrooms – these digital experiences are no longer foreign to our everyday existence. Humanity is more connected than ever and finally seems to understand the potential of what that means. Doing things online doesn't feel "weird." It's normal. And it's no different in the retail space. Enter the concept of omnichannel ecommerce. 
You don't need a brick-and-mortar storefront to have a thriving business. If you've got a great idea for a product or service, all you need is a good attitude and work ethic, a willingness to adapt, and an internet connection.
Omnichannel ecommerce is a holistic way for brands and retailers to think about their points of sale. This approach goes beyond the idea of omnichannel marketing – a strategy that involves spreading the word about your business. It's less about promoting and more about making your products accessible to the consumer across all channels.
What is omnichannel ecommerce?
Omnichannel ecommerce is a multi-pronged sales strategy focused on delivering a seamless customer experience, whether the point of sale is a mobile device, a laptop, or a retailer's physical location. That experience should also be consistent across every channel, from your online store to Facebook Marketplace, Amazon, Etsy, and more.
People don't just shop in one place. So, wherever they are, you should be available. 
And while the point of sale is the end goal, you also need to consider what the customer's journey looks like on the way to purchase. How can you be a part of that process? 
The Harvard Business Review reports that 73% of all customers use multiple channels during their purchase journey. That means when someone decides to buy something, there's a solid chance they've done a tremendous amount of research to ensure they're making the best possible decision.
Can your business not only be the source of the product your customer is looking for, but also provide context and information?
Focus on the entire customer experience, not just when they add something to their shopping cart or complete a purchase order. Instead, you should be asking yourself: How can your business be a source of information and goods, products, or services? And how can you do this everywhere you sell online?
The more channels a customer uses, the more valuable they are to your business with 23% more return purchases and up to 13% higher average order value.  
Omnichannel ecommerce works.
Why is it important for ecommerce stores to use channels other than their own websites? 
Let's do an experiment. Take one look at your feed when you open social media. How many different stores and products are being presented to you?
The answer is probably way too many to count. Modern algorithms are so robust that your feed might remind you of things you forgot you were interested in. You may not remember the time you browsed the latest skincare trends while waiting to be called at the doctor, but your feed does. And it will let you know who's got the best deals on skincare products right now. 
Imagine your business is the aforementioned skincare company. Perhaps you post a link on Facebook to a blog post about the top skincare products in 2023. Someone who's interested might click on that link, read the post, then move on. But later, they may run across an ad for your eczema cream, and click through to purchase it on Amazon. And the next time they want to purchase, perhaps they visit your site directly and sign up for a subscription. 
That's three different channels a customer has accessed: Facebook, your website, and Amazon. But they all work together to create an effective omnichannel ecommerce strategy.
Some of this has to do with omnichannel marketing – you're creating as many opportunities as possible for the customer to engage with your brand. However, instead of only presenting your message throughout various places in a person's life, you should make it possible for them to buy right then and there. 
Is it harder to create an effective omnichannel strategy if you don't have a retail location?
Yes and no. As we've outlined, the world lives online, so a retail location isn't required to provide customers with purchase opportunities at a variety of touchpoints. 
There are a number of advantages to a physical location – even if it does come at a fairly hefty expense and commitment. 
But the point is this: You shouldn't feel like a lack of physical location means you can't have an omnichannel focus. And if you do have a physical location paired with your online store, you shouldn't just call it a day. There are plenty of additional places to meet your customers so you're available on the platform of their choice when they're ready to make a purchase.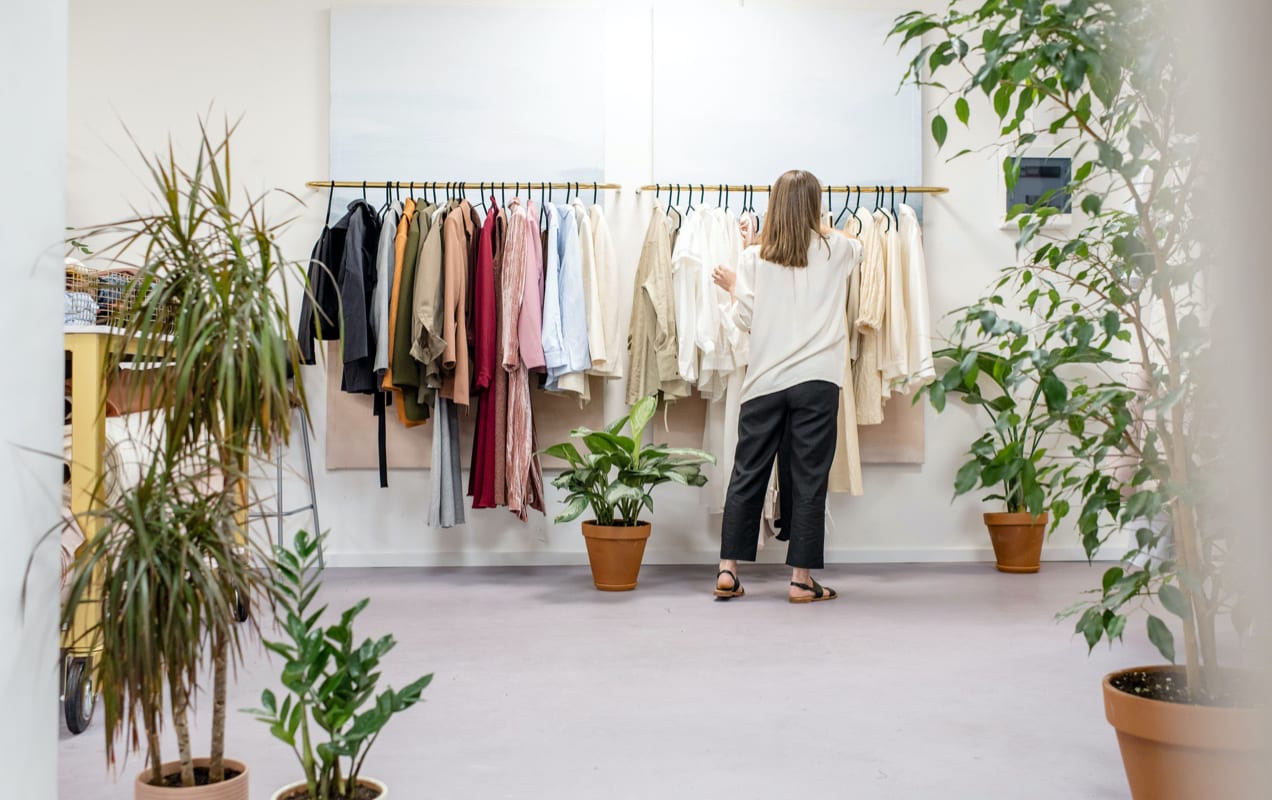 The advantages of having a retail location
There are some distinct advantages to having a physical location. For example, you can connect more personally with customers simply by having a space where they can interact with your employees and products. 
If your store is in a location with a lot of foot traffic, you can persuade people to come in and make a purchase. You can physically reach people while they're already in a shopping mentality. You can demonstrate products and answer questions right then and there. 
Moreover, there's opportunity for marketing, such as in-person events and product demonstrations. Hosting an in-person reception can be a great way to launch a new product. 
However, this has simply become one of many possible avenues for people to buy. There are benefits to a physical location just as there are benefits to having a presence in another online marketplace. The difference is that this avenue comes with a number of downsides and expenses. 
The advantages of not having a retail location
In reality, there are a number of advantages to not having a retail location. There's no overhead cost of rent or utilities, nor are there any of the headaches that come with a physical space. You don't have to deal with the additional staffing and scheduling. 
You can narrow your focus and budget to online channels that are already proven. And, you can remain nimble so if something changes, you can adapt quickly. A physical location is a heavy investment and one you can't usually pick up and move on the fly. 
In short, we come back to our initial answer: yes and no! A retail location (or lack thereof) can be both beneficial and challenging for your omnichannel ecommerce strategy. It all depends on your products and audience.
Tips for an effective omnichannel strategy
Now that you understand why omnichannel ecommerce is important, let's look at some keys for an effective strategy. This isn't necessarily a step-by-step guide, but more of a checklist to build the best omnichannel ecommerce strategy possible.
Keep your brand identity and voice consistent across all channels
When a potential customer sees any representation of your business – whether it's a Facebook store, your website, an email, a physical location, or something else – it must feel like your brand. That doesn't mean you need to be 100% uniform in your selling and marketing strategies – and, in fact, each channel deserves its own specific strategies and content – but the look and feel should be the same. 
Think about a brand as iconic as Coca-Cola. Whether it's a commercial featuring polar bears, a vending machine at a highway rest area, or a sign in a diner, that glimmering white and red says one thing: Coca-Cola. 
Create a brand identity and voice guide for your business that includes things like specific colors, fonts, logos, imagery, and language. As your company grows and you have a million other things to think about, your future self will thank you.
Carefully select selling channels
There are a variety of marketing channels that offer different types of target audiences. They'll require varying approaches to find success, but you should pick those that fit your business and commit to giving each one the attention it deserves. 
You should select several to pursue, but don't be afraid to pass on those that truly don't fit your business or audience. 
Social shopping
This is what it sounds like. Customers browse social shopping markets like they browse retail stores, seeing what friends and everyday people are selling. They feel comfortable doing so because they can easily access these from their feeds – whether it's Facebook Marketplace, Instagram Shopping, or Pinterest. If you're growing a following on these platforms, people should be able to buy on them as well.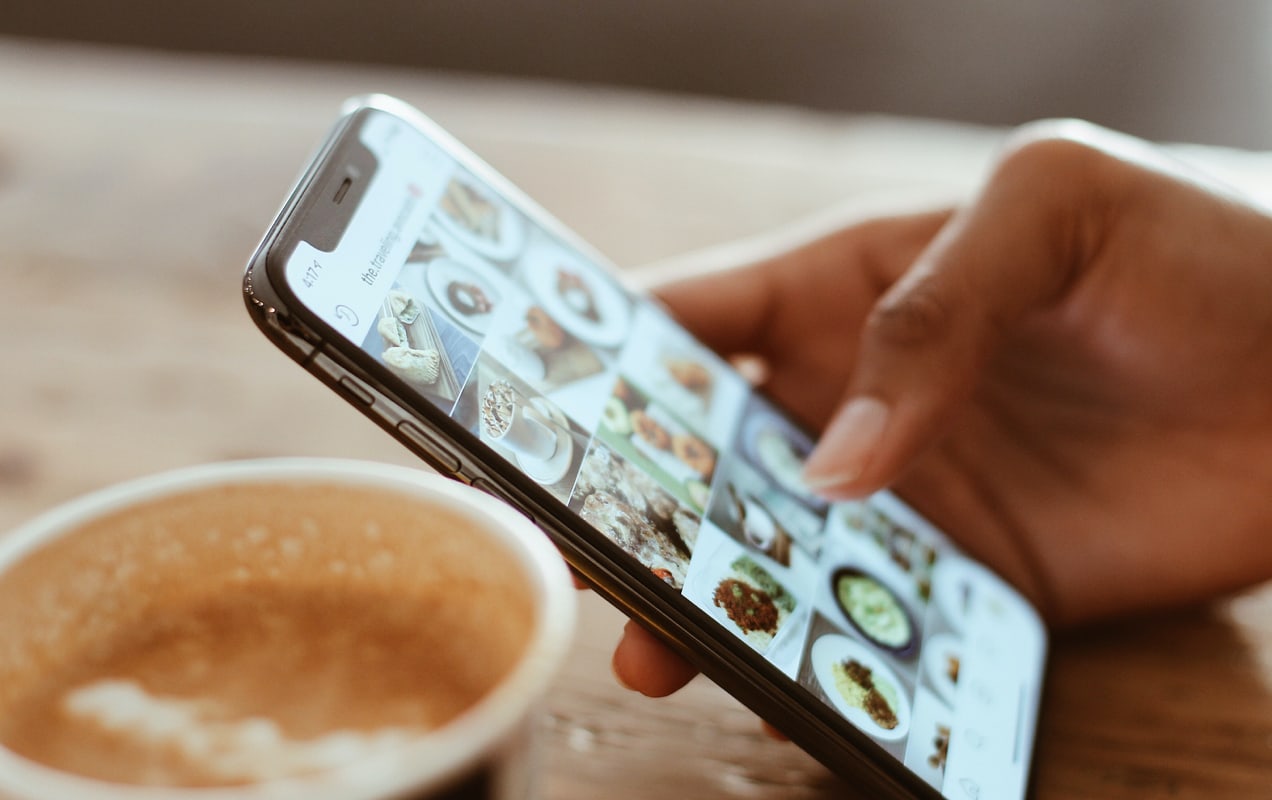 For example, you can use an extension to connect your WooCommerce store with Instagram and upload your product catalog, create shoppable posts and stories, and utilize hashtags and images to spread the word about your product.
Marketplaces
People specifically visit marketplaces like Amazon, eBay, Etsy, Wayfair, and more to shop. This can give you access to an audience that's specifically looking for what you have to offer. And making your products readily available to them is an excellent way to generate sales without disrupting shoppers' online experiences (as you might with ads). 
WooCommerce offers a variety of extensions that help you sync your online store with third-party marketplaces. These tools will save you tons of time by automatically updating product details, inventory levels, and more so your information is always up-to-date without you having to manually go back and forth.
Tapping into a marketplace like Amazon also provides opportunities to access additional resources. Amazon's service called Fulfillment by Amazon (FBA) can handle all of the processes involved with warehousing, shipping, and providing customer service for orders. 
Consider connecting your store to Amazon and alleviating some logistical stress. 
Search
You're probably putting a fair amount of work into search engine optimization. In a perfect world, when someone's looking for something you sell, your site – and only your site – should show up immediately.  
But in reality, people are often conducting much more generic searches and browsing a variety of options looking for the perfect fit. Google Shopping presents searchers with these options in a way that's easy to quickly scan and compare. 
Don't miss out on your opportunity to be discovered. The Google Listings and Ads extension can help you navigate the process of setting up free listings for your products, along with paid promotions that can get you in front of millions of potential customers. 
Ensure your site is mobile-friendly
Even though every person and their dog and their dog's dog has a smartphone, a shocking number of websites still don't prioritize being mobile-friendly.
Seriously. Over 50% of the internet's traffic is mobile. 
Imagine not catering to those users! That's half of the internet!
People expect an easy mobile experience. Providing this can provide a quick leap ahead of some competitors and will improve visitors' perception of your brand. 
The best place to start is with a theme that prioritizes mobile design. Anything you choose from the WooCommerce marketplace or WordPress repository should do this, but if you're using an older theme or one from elsewhere, it's worthwhile to double check.
You'll also want to take a look at your site on devices of all sizes: desktops, phones, and tablets. Tools like BrowserStack can help you do this digitally, without requiring you to have physical access to all sorts of devices. 
Make sure that images aren't cut off, buttons and links can be easily clicked, navigation menus are easy to use, etc. Basically, you want the user experience to be stellar no matter what device your visitors have in their hand.
Use customer journey mapping
A customer journey map represents the steps someone takes with your product or company. This begins when they start interacting with your brand – maybe through an Instagram ad, a blog post, or an influencer – until they either make a purchase or stop paying attention. 
There are many reasons why a customer journey map is an important part of developing an omnichannel ecommerce strategy. It allows you to:
Gain a clear understanding of where, when, and how customers engage with your business
Identify investment opportunities for different marketing points
Understand strengths and weaknesses in the purchase process
Provide information for future marketing decisions
Customer journey mapping also gives you knowledge of your audience's tendencies, who's buying your products, and why they're choosing you. This information is vital to continued success and growth in the online retail world and will help you determine future omnichannel ecommerce strategies.
Learn how to create a customer journey map.
Provide seamless customer service across all channels
Effective customer service is an investment in the future of your business. Happy customers write great reviews, tell their friends, and make repeat purchases. Plus, that positive energy can help keep internal morale high. It's all part of a long-term strategy for a happy, healthy business. 
But when you're selling across a variety of channels, it can be tricky to provide top-quality support for every customer. You'll need to quickly respond to questions, messages, and refund requests on your site, third-party selling platforms, social media, and more.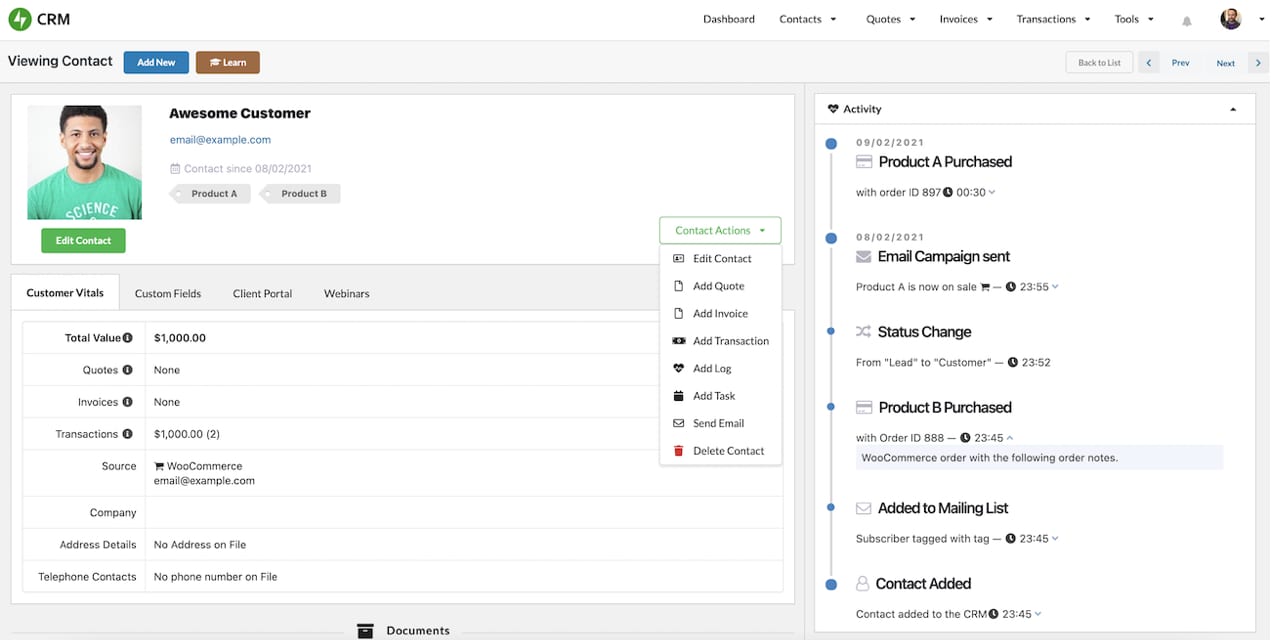 This is where customer relationship management (CRM) tools can be invaluable. Options like Jetpack CRM provide a centralized record of your customers' history so you can quickly pull up order and shipping information or past tickets. It will make interactions quicker, but also make you seem more caring and knowledgeable to customers. Jetpack CRM also helps you personalize marketing messages so people are met with timely, relevant offers. 
A bonus to using a CRM? You can increase customer lifetime value. Marketing is hard work, and a CRM can help you get a better return on investment for every new customer you find. Who doesn't want that?
Another great strategy is to create an FAQ page on your site, and link to it from all of your other channels. This connects all of your selling avenues, and also saves you customer service work by answering common questions ahead of time.
Finally, you can use an extension like Facebook for WooCommerce to streamline responses. This adds Messenger to your site, where you can start a conversation, then finish it on the Facebook mobile app. This truly meets customers where they are at any given time.
Optimize the checkout experience
Customers prefer certain marketplaces or platforms because they're familiar and easy to use. Sometimes it's because they don't have to navigate to an additional site or app. Other times it's because their payment methods are saved or checkout is super simple. 
Creating a valuable omnichannel experience also means allowing the payment methods customers prefer and keeping the process as easy as possible. 
You can boost conversions at checkout by doing a few things: 
Optimize and simplify the process itself. Eliminate extra fields, condense everything into one page if possible, and keep customers on-site to pay.
Allow people to log in with existing social accounts or don't require an account at all. 
Offer payment methods they prefer and trust, like Amazon Pay, Apple Pay, and PayPal. WooCommerce Payments is the way to go for this – and it simplifies your payment management on the backend, too. 
Provide payment alternatives like Pay Later, Klarna, Afterpay, and Affirm. 
Organize your email marketing into a single, smart tool
Regardless of where someone purchased a product or learned about your business, if they're on your email list, you can follow up with them. Send welcome emails, reach out with discounts, and ask for reviews that can help you generate more sales.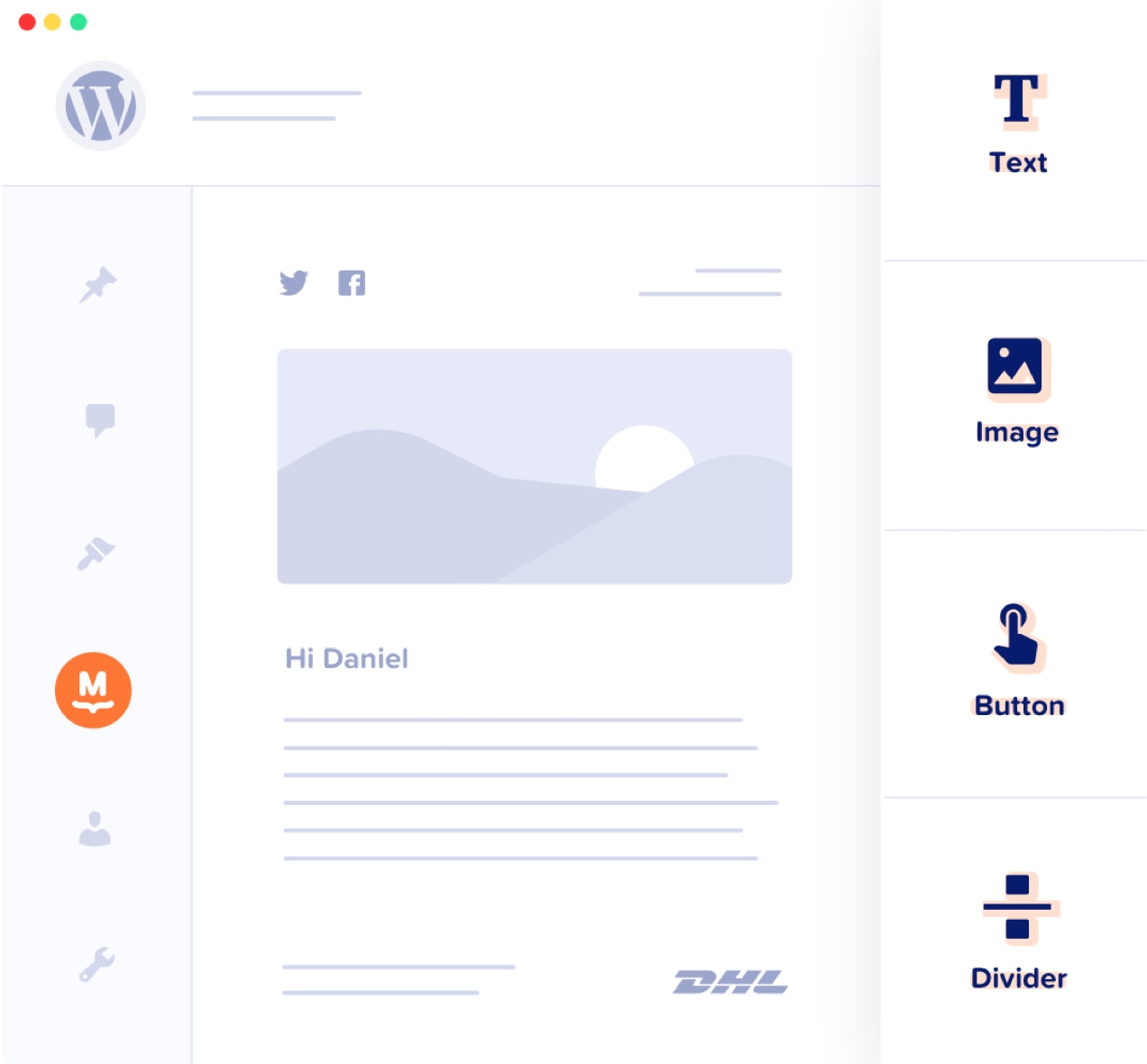 MailPoet is a great tool for WooCommerce stores. You can build and customize emails, automate offers based on past purchase history, send abandoned cart emails to recapture lost sales, and more. Plus, like WooCommerce Payments, using MailPoet brings everything right into your WordPress dashboard. It's a time-saving, ingenious email marketing tool. 
Continually review and revise your omnichannel strategy 
What do successful businesses have in common? They're continually working to improve. Not every platform is going to be a perfect fit. Some strategies that don't work for others will prove to be a huge boost for you. Don't be afraid of change and don't get too attached to any one thing. 
On your site, you can use Google Analytics to track marketing results and find insights to improve your business. You can also see where your traffic originates and if that traffic results in sales. 
Using a variety of tools, this article shows you how to identify your best customers and find even more. And the WooCommerce dashboard has a number of metrics to help you gauge the health of your store. 
Off of WooCommerce, dig into your platforms' available data and spend time learning how analytics tools work. It's a worthwhile investment for your future. 
And remember, long-term growth requires patience. Don't spend too much time comparing yourself to other sellers. Sure, you should understand what others are doing successfully, but then work to improve your own efforts. Keep revising and improving and you'll go pretty far. 
Go omnichannel without the physical location
A good omnichannel ecommerce strategy doesn't require a retail location. There are a huge variety of other platforms you can sell on, from your WooCommerce store to Amazon, eBay, Etsy, Facebook, Google Shopping, and more.
Work towards creating a consistent presence across each selling channel, connect with your customers, make sure they feel supported, and put in the marketing work and you'll be well on your way to omnichannel sales!
Ready to get started? Connect your WooCommerce store to additional platforms.