Why We Made Our Recruiting Magazine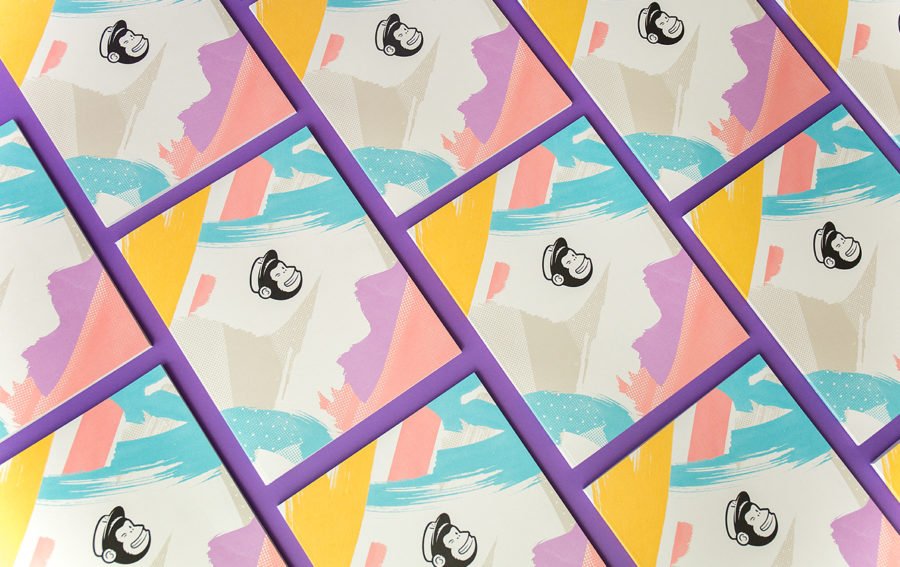 MailChimp is home to more than 700 remarkable people with all sorts of talents that extend past our work responsibilities. We've got comedians, teachers, authors, woodworkers, homebrewers—even musicians!—working side-by-side in our spacious, art-filled office. And our team is always growing, too.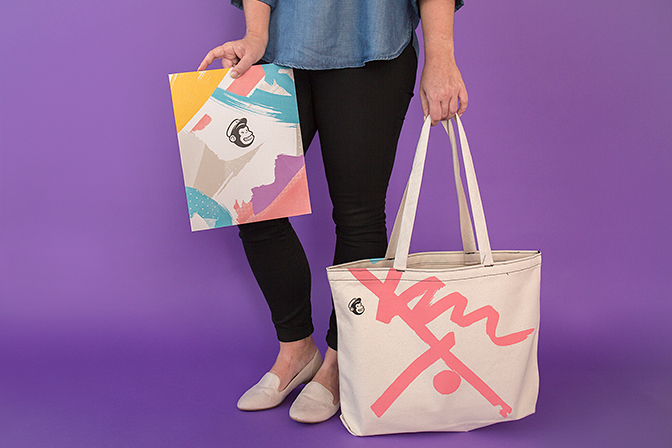 That's why our most recent project, a recruiting magazine, was so thrilling. We may be a digital company, but we also love print, and every year we put together a print piece as part of our employer brand campaign. In the past, we've done newspapers, but this year, we got to make a magazine highlighting a few of those bright individuals we just mentioned, all while flexing our creative skills. (And making a magazine was an extra dose of exciting for the journalists and marketers on our staff.)
Take Joanna, a Front-End Developer, for instance. A former educator, Joanna has had the chance to teach a class on coding for the web in our Night School series. Or Josh, our Recruiting Specialist. Josh started at MailChimp as a Customer Support Technician with no technical experience. As he puts it, MailChimp took a chance on him, and now he gets to recruit people just like him who were in his role.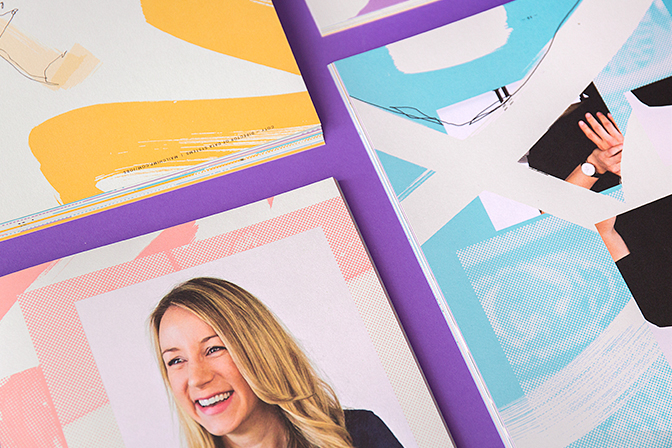 We also covered a few company topics. Like how, as the world's leading marketing automation platform, we aim to democratize technology for small businesses by creating marketing tools that empower our customers to grow. Or how we strive to connect with our community, so we invested $2 million to help make Atlanta better, weirder, and more human.
Elsewhere, we featured employee workshops and resources on unconscious bias and LGBTQIA allyship. And we have an exciting initiative that's founded and led by our employees: The Mothership. With the full support of our executive team, the MailChimp community held an open forum to have some tough conversations about inequality and justice. The Mothership took shape to help facilitate more of those discussions.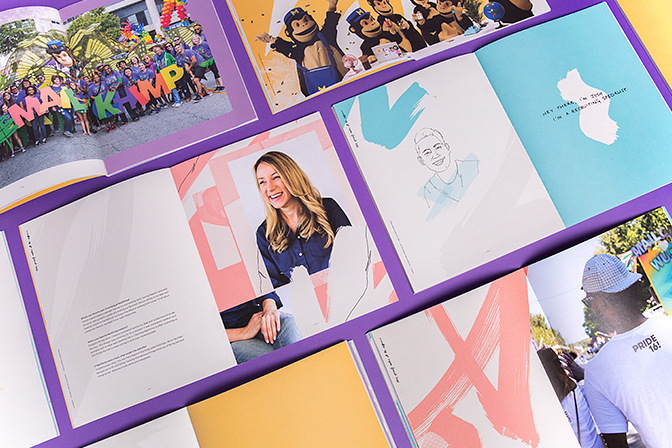 Those are just a few stories about our culture, and our recruiting magazine has plenty more. We're excited to share this new chapter of our employer brand materials with you and the world, and we hope it'll bring even more weirdos and misfits, engineers and number crunchers through our doors. Take a look at our recruiting magazine.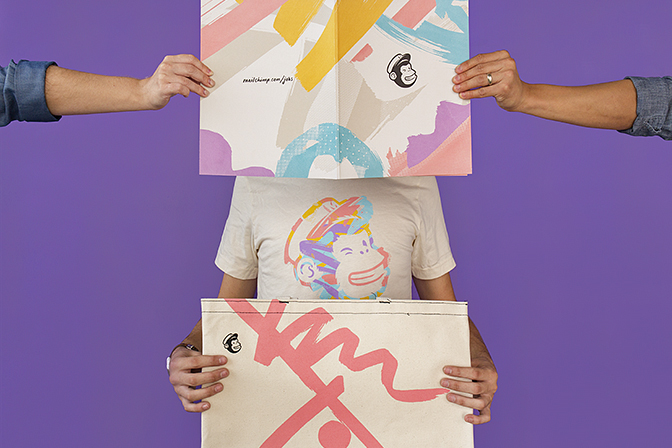 Original article written by Kasia >