The Evolution of MailChimp's Coffee Hour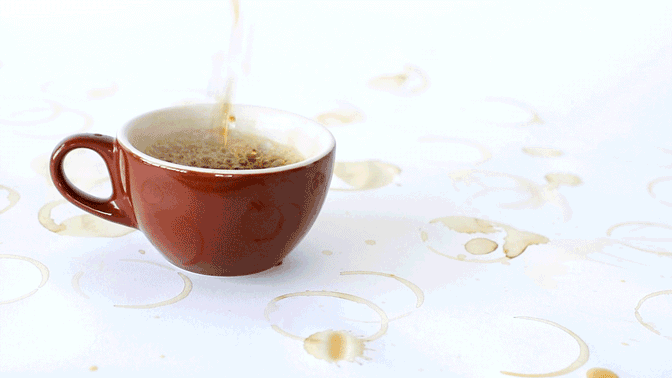 Maybe you've heard about MailChimp's Coffee Hour, our Friday morning speaker series. It's been a staple of our culture for years, growing and changing along with the company. In fact, the last time we blogged about Coffee Hour was all the way back in 2012. Back then, we had around 150 employees and almost 2 million users. We now employ more than 600 talented people who serve more than 15 million customers all over the world. In our spare time, we run ads about singing shrimp.
Five years later, we're still inviting creative, interesting, weird, and thought-provoking people to speak at Coffee Hour.
Little things have changed here and there. Instead of having a guest 2-3 times a month, we bring in someone once a month, and we've added bagels and donuts to the menu. But the purpose of Coffee Hour is still the same: to challenge and inspire MailChimp employees.
Here are some of the folks we've hosted lately:
Congressman John Lewis and Andrew Aydin
Congressman John Lewis and Andrew Aydin, co-authors of the award-winning March graphic novel trilogy about the Civil Rights Movement, spoke about their collaboration and the inspirational power of comic books. This Coffee Hour was made extra special due to it falling on the same day as Bring Your Kids to Work Day.
Debbie Millman
Debbie Millman, host of the podcast Design Matters, gave a talk on rejection and how the worst moments in your life can become the most profound and life-affirming.
Jason Lee and Chris Pastras
Skateboarders Jason Lee—he's dabbled in acting, too—and Chris Pastras shared with us the story of their company, Stereo Skateboards, and tales from the road. (They also documented their trip to Atlanta on their site.)
Grant Imahara
Roboticist and former MythBusters cast member Grant Imahara joined us on the same day as Bring Your Parents to Work Day. He shared stories from the set and gave a behind-the-scenes look at the myths in action, along with a preview of his Netflix series, White Rabbit Project.
Radiant Human
Radiant Human is artist Christina Lonsdale. She caught us up on the history of aura photography and then spent the rest of the day taking our photos and reading our auras to describe what we're putting out in the world.
Dr. Brené Brown
Dr. Brené Brown, author and professor, spoke to us about vulnerability and leadership. "Vulnerability is not weakness. Vulnerability is the willingness to show up and be seen in your life when you cannot control the outcome."
Big Boi
Rapper and entrepreneur Big Boi stopped by our office to tell us about OutKast's creative process, how he uses social media out on the road, and some tour stories. We also found out he really loves socks.
Shea Serrano
Shea Serrano, author of New York Times bestseller The Rap Year Book, joined us for Coffee Hour and started our Friday morning with Master P, Public Enemy, and Doug E. Fresh. Turns out, that's a great way to start the day.
Ken Jennings
Ken Jennings, winner of 74 Jeopardy! games, talked about the value of learning and information in a world where technology is getting better at knowing stuff for us.
Original article written by Ashley >
[wpseo_map width="100%" height="300″ zoom="-1″ map_style="roadmap" scrollable="0″ draggable="1″ show_route="0″ show_state="1″ show_url="0″] [wpseo_address hide_address="1″ show_state="1″ show_country="1″ show_phone="1″ show_phone_2="0″ show_fax="0″ show_email="1″ show_url="1″ show_logo="0″ show_opening_hours="1″]