Ecosystem Showcase: Security and compliance—a top priority for Sentry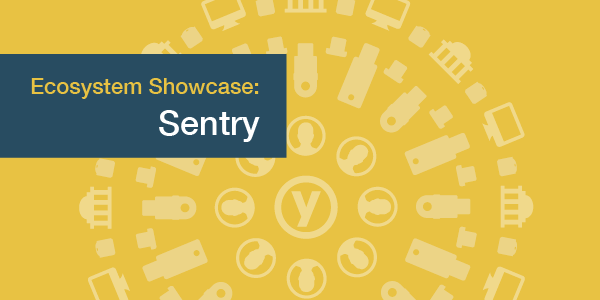 Organizations that outsource certain business functions to Software-as-a-Service (SaaS) providers enjoy many benefits, including cost efficiency and increased productivity. However, despite the advantages, there also comes the potential risks of privacy and data compromise.
Due to the nature of cloud computing, SaaS providers are required to take necessary steps and precautions to prove the security, reliability, and integrity of their data processing operations in order to do business with government agencies, financial institutions, healthcare organizations, and others. These compliance directives are designed to protect customers and provide assurance to them that their privacy is kept intact. Before making the switch, organizations evaluating SaaS services need to ensure that their SaaS provider of choice meets these compliance requirements.
As both a SaaS provider and open source error tracking platform, Sentry—a Yubico ecosystem partner—understands the gravity of security and compliance. Sentry adheres to certification and compliance standards including HIPAA / HITECH, PCI DSS, and Privacy Shield, among others. Sentry is committed to securing both users and applications by eliminating systems vulnerability and using industry-standard technologies to protect data from unauthorized access, disclosure, use, and loss.
Sentry encourages two-factor authentication (2FA) as an important step towards securing data access from unauthorized users, and integrates the strongest level of 2FA with the YubiKey and FIDO Universal 2nd Factor (U2F). The YubiKey meets NIST 800-63-3 Authenticator Assurance Level 2/3, and certification for FIPS 140-2 Overall Level 2 is in progress.
"I feel a lot safer accessing and managing our company's cloud databases with Sentry and the YubiKey," said Mike, a Sentry enterprise customer admin. "Without 2FA, we risk access to our company's cloud service and internal systems, which—if a malicious user gets through—can take down our production fleet. Enforcing YubiKey 2FA with Sentry is the right thing to do. It's easy, and it works."
With trust at the core of their business, Sentry takes security very seriously. That is evident in their compliance and certification efforts. By offering strong 2FA with the YubiKey, Sentry demonstrates an unrelenting commitment not only to their users' privacy, but also to their duty as a SaaS provider to ensure the integrity of their platform.
For more information on Sentry's YubiKey integration, go to their website. You can also try it free today. Sign up here.
Yubico is proud to highlight Sentry as part of an ongoing YubiKey ecosystem awareness program. Visit our Featured Solutions page to learn more about all the products and services that support the YubiKey.
Read original article at Source link >
[wpseo_map width="100%" height="300″ zoom="-1″ map_style="roadmap" scrollable="0″ draggable="1″ show_route="0″ show_state="1″ show_url="0″] [wpseo_address hide_address="1″ show_state="1″ show_country="1″ show_phone="1″ show_phone_2="0″ show_fax="0″ show_email="1″ show_url="1″ show_logo="0″ show_opening_hours="1″]