Making your digital difference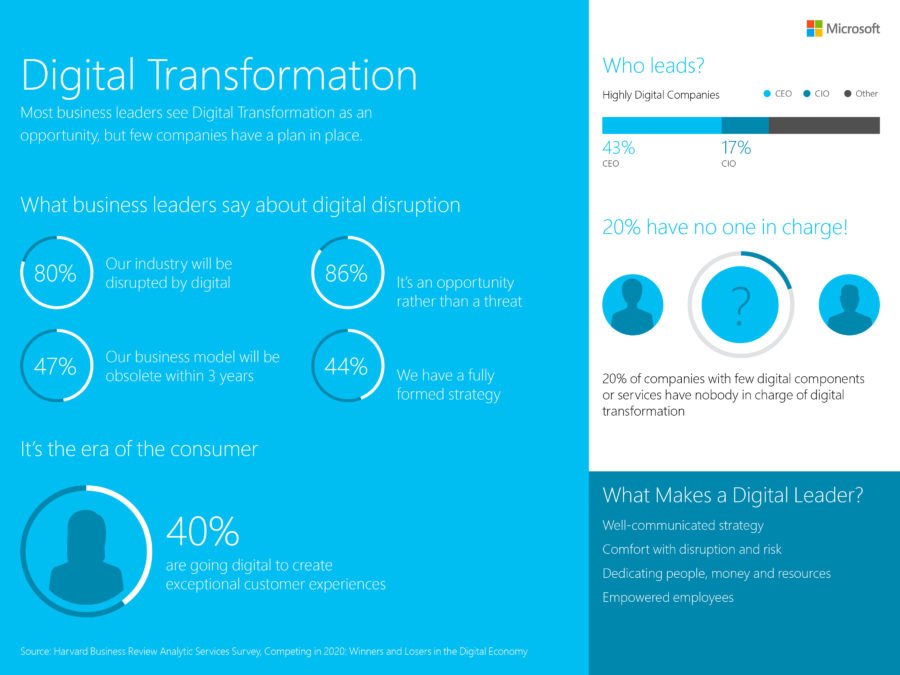 In New York City today, they are hosting "Digital Difference." More than a dozen forward-thinking companies joined us to showcase how they are driving digital transformation – and making a difference – for their businesses.
It was exciting to share how UBS, the world's largest wealth manager, is driving its digital strategy with us, powering its risk management on Azure. Maersk, the largest shipping company in the world, is reshaping global logistics and supply chains with the Microsoft cloud. The Hershey Company has created the "Internet of Twizzlers" to more efficiently produce some of the most iconic confectionaries in the world.
Industry has always been transformed by technology. From the steam revolution to electricity and now digital business, human invention continually revolutionizes how companies can better serve their customers, create entirely new products and markets, overhaul operations or empower their workforce. Today, businesses are looking to the cloud, AI, IoT, mixed reality and other new technologies to reinvent their organizations and capabilities.
Digital transformation is more than industry buzz. It is not a question of if, but when. We just published a research report by Harvard Business Review Analytics Services that says more than 80 percent of business leaders believe their industry will be disrupted by digital in the next three years. Interestingly, 86 percent view it as an opportunity more than a threat, with the ability to deliver better customer experiences cited as the top benefit. However, almost half of those surveyed do not think their companies are fully prepared.
How should leaders help their companies create and execute a digital strategy? Here are some suggestions, based on the research data and my observations from many of our customers' experiences:
Going digital starts at the top: Grass-roots efforts and skunkworks projects are great, but company employees need to know digital is a priority for senior leadership. The research indicates that after the CEO, the CIO is the most likely agent of change. As we have said before, the modern CIO partners closely with business leaders.
Begin with the end in mind: Take the time to dream about your digital business outcome. Get inspired with a group of people you trust, and envision your digital future together. With a clear vision of where you want to go, you can create a compelling plan for change for your organization.
Data matters: The role that systems of intelligence play in providing insights that can be converted into intelligent action is critical to the digital business. However, the system can only be as intelligent as the data over which it reasons. Have a thoughtful strategy for managing your data estate.
Create a digital culture: Change can be daunting, especially for large, established companies. At Microsoft, we have learned how critical it is to foster a culture of growth mindset, where failure is a tolerated learning opportunity. Key to this is giving employees the right tools to collaborate and unlock creativity.
Start now or risk getting left behind: We are in an era when first to market matters more than ever. Identify where you can begin quickly and grow digital capabilities from there, potentially building on existing systems or infrastructure.
I look forward to sharing more insights about how our customers are making their digital difference.
Until next time,
Judson
Original article written by Judson Althoff >