8 eco-friendly brands that are saving the world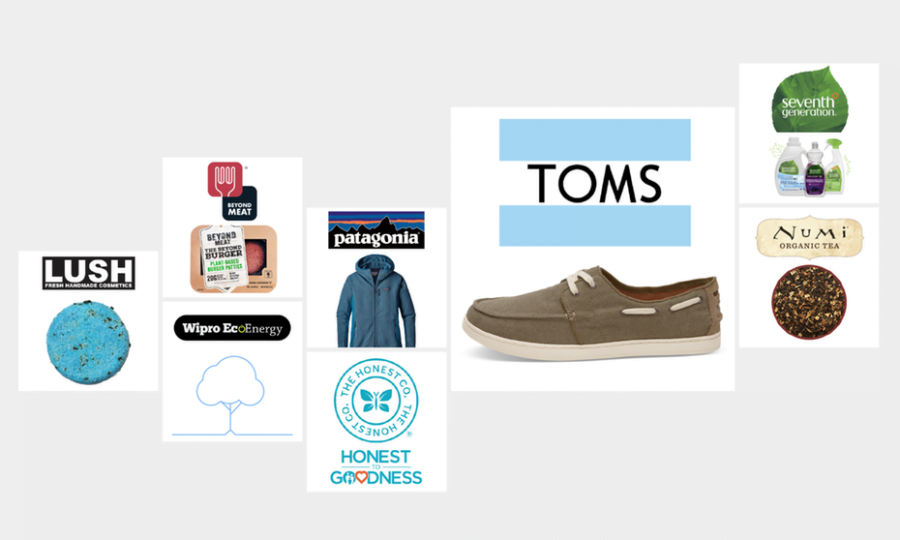 Thanks to Al Gore, Captain Planet and the "Reduce, Reuse, Recycle" campaigns that were pushed hard during the good ol' 90s, we all know that taking care of our environment is a must.
With climate change a growing problem and Earth Day right around the corner, there's never been a more important time to collectively become more aware of how we—as individuals, corporations and businesses—are affecting the planet.
In case you needed a push in the eco-friendly direction (here comes some middle school peer pressure…), all the cool kids are doing it, and they're absolutely crushing it in the process. I mean, just look at Elon Musk. He's one of the most successful businessmen in the world. He's raking in bajillions of dollars every two minutes almost exclusively through eco-conscious businesses like Tesla and SolarCity. Now other businesses are starting to follow suit.
Let's take a look at eight brands that are positively affecting our planet and finding huge commercial success in the process.
1) TOMS
–
While visiting Argentina in 2006, world traveler Blake Mycoskie was floored when he saw how many children were growing up without shoes, making life incredibly difficult for them and their families. That's when he had the idea to start a for-profit company that donated a pair of shoes to a child for every pair sold.
Fast forward 11 years and TOMS has donated over 60 million shoes to children around the world. To increase their reach and help even more people, TOMS has since expanded to provide clean drinking water, eye services, and safe birth kits—all to communities-in-need around the globe.
In addition to supporting people, TOMS also respects our planet. All of their shoes (and even the shoeboxes) are made with sustainable, recyclable and vegan materials.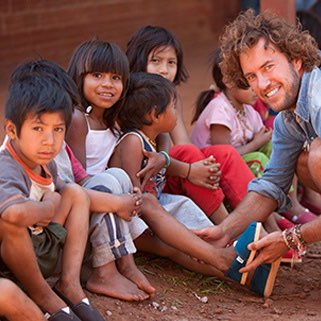 Via TOMS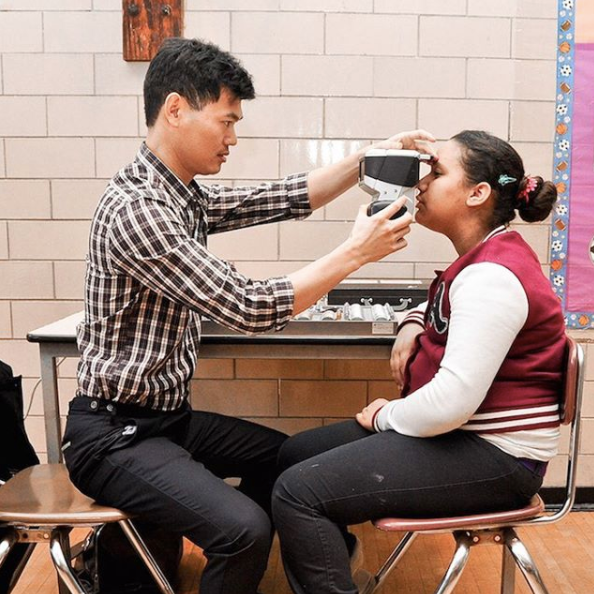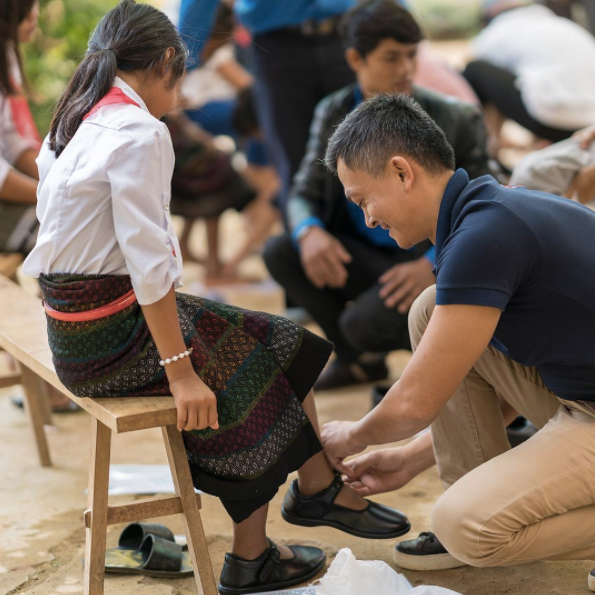 How TOMS uses green branding
The corporate philosophy of TOMS appears in all of their branding and design. By featuring photos of the children and communities they support prominently in their marketing materials, they're able to build a stronger emotional connection to their mission.
How you can be like TOMS
Doing good for the environment and doing good for humanity go hand in hand. Find a cause/mission you're passionate about and make it the driving force behind your brand. If you're already an established company, no worries! You can still identify a cause you feel strongly about (and a green cause at that!) and integrate it into your brand DNA.
For example, if you want to bring clean water to communities in need, do a "corporate takeover" for one month out of the year. Redesign your website and marketing materials to focus on your clean water initiative and donate a part of your sales for that month to your cause.
Bonus: when your customers see the good you're doing in the world, it will build an emotional connection. They'll want to be a part of what you're doing, and as a byproduct, sales will soar.
2) Patagonia
–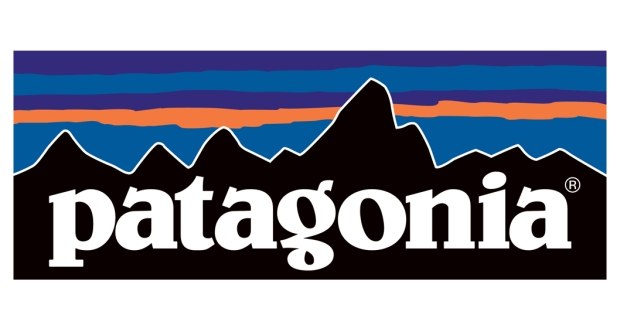 For all you non-outdoorsy types, Patagonia is one of the world's most successful activewear retailers, selling everything from snow gear to fleece to sleeping bags that appeal to the all-things-adventure crowd.
And because those folks typically also very eco-conscious, Patagonia's corporate philosophy is all about going green. They've built repair centers around the world to increase the longevity of their products and lower their carbon footprint. In 2016, they pledged $10 million of their Black Friday sales to grassroots environmental groups dedicated to preserving and improving the planet.
Patagonia's corporate philosophy is "100% For the Planet," but they're not perfect. They've been open and honest about the areas of their business that need improvement, like using fossil fuels to produce shells for their coats, which contributes to climate change.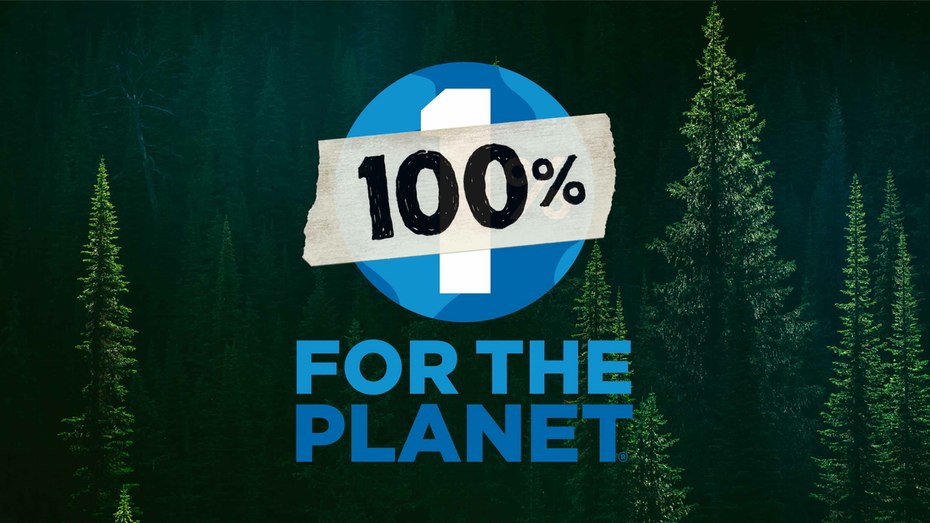 Patagonia's commitment to changing and improving those processes and moving in the direction of becoming more sustainable and eco-friendly sets them apart from their not-so-green competitors.
How Patagonia uses green branding
Patagonia's rugged design and nature focus speaks to their outdoorsy target audience, but also echoes their commitment to protecting the wilderness that acts as the focal point of their brand.
How you can be like Patagonia
Not 100% eco-friendly yet? It's OK. No one's expecting you to be perfect. Being transparent and making the commitment toward a more sustainable business will connect with your customers. For example, let's say you haven't implemented a company recycling policy yet. Be open, be transparent, and let your team and customers know that you're working on a solution.
3) Beyond Meat
–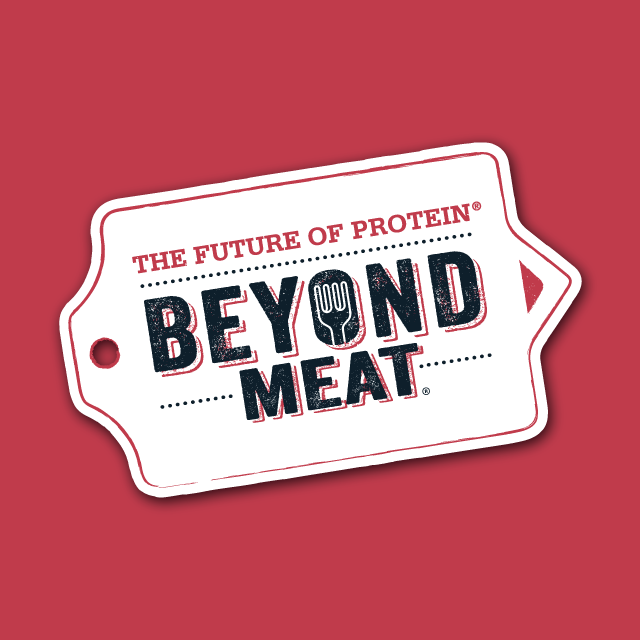 Talk to any environmentalist, and they'll agree that the biggest problem facing our generation is climate change. And one of the biggest contributors to this environmental crisis?
The meat industry.
Don't get me wrong: I love my burgers. But there's no denying that meat production is having seriously adverse effects on our environment.
That's where Beyond Meat comes in.
Beyond Meat is shaking up the food industry by creating delicious, plant-based "meat" products (carnivore approved!) that are better for human health, the environment, climate change and animals. The taste? For reals, it's just as good as any burger I've ever had. There, I said it!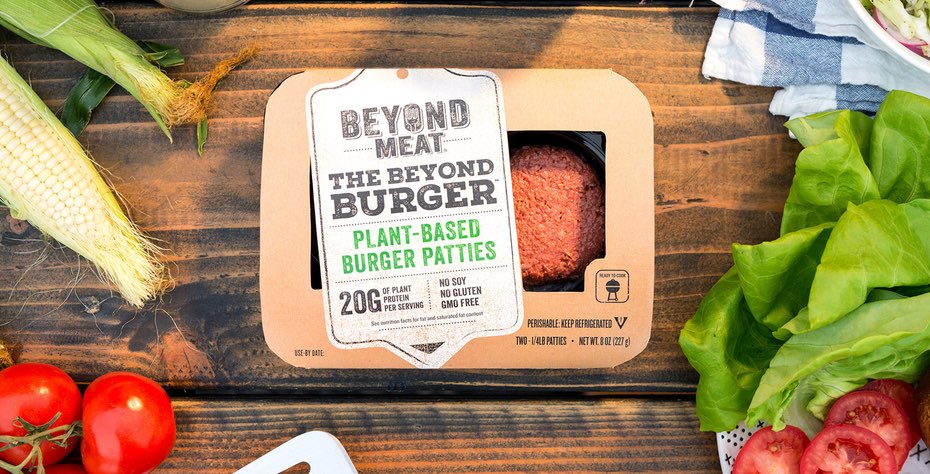 How Beyond Meat uses green branding
All of Beyond Meat's branding focuses on the good they're doing for the environment and their consumers. By combining cool graphics and drool-worthy product photos, they're able to show the benefit on all sides: how their products are saving the planet while saving their consumers' bodies.
How you can be like Beyond Meat
Sometimes all it takes to protect the environment is thinking outside of the box. If your industry isn't traditionally eco-friendly, put your own environmentally friendly spin on things to do your part to protect the planet. For example, if you own a small printing company, you might offer a discount to your customers who print on recycled paper. There's opportunity in every business to be more green—even the unexpected ones. You've just got to get a little creative.
4) Wipro EcoEnergy
–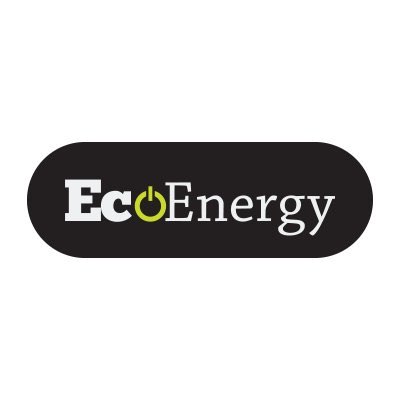 You might not have heard of them, but Wipro EcoEnergy is doing big things in the world of green business by providing "intelligent and sustainable solutions for enterprise-wide energy operations and efficiency management." In other words, they partner with companies to help them reduce their carbon footprints and energy wastage, which saves them a ton of money.
Wipro keeps those client savings numbers under wraps, but they're much more open about how they've helped the environment. To date, their energy management services have saved over 1.5 billion KwH, equivalent to taking over 222,600 cars off the road for a year.
Not too shabby, right?
How WiPro EcoEnergy uses green branding
As a consulting company, Wipro stays in the background and lets their customer results speak for themselves. That's completely evident in their design. Their website is clean and simple, illustrating the environmental impact their services have for their clients and letting the results take the center stage.
How you can be like Wipro EcoEnergy
When going eco-friendly, make it a win-win for your customers. Wipro was able to slash their clients energy costs and reduce their carbon footprint at the same time. Think of ways that you can show your clients how green practices not only benefit the environment, but directly benefit them, as well.
5) Lush Cosmetics
–
If you're not (a) a beauty enthusiast or (b) a bath enthusiast or (c) a just-plain-feeling-good enthusiast, you may not have heard of Lush Cosmetics. But let me tell you, you're missing out.
Lush Cosmetics is an all-natural bath and body brand that makes everything from shampoos and fragrances to massage bars and bath bombs that inspire worship from beauty bloggers around the globe.
In addition to making the world more beautiful, one person at a time, Lush is dedicated to eco-friendly products and practices, like creating solid shampoo bars to reduce packaging waste and offering free products to customers who bring in empty product packaging to recycle. Their wild success and their dedication to eco-conscious practices and major green initiatives is paving the way for other beauty companies to follow suit.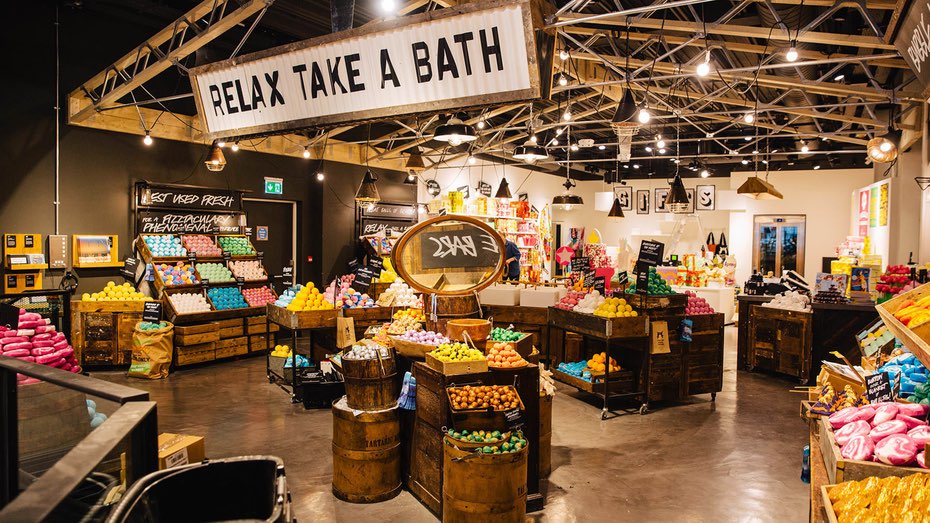 How Lush uses green branding
The earthy, organic feel of Lush's design, products and stores mirrors their commitment to our earthy, organic planet. Once you encounter their brand, you're in no way surprised that they're dedicated to going green. And as such, they attract the kind of customers that are dedicated to going green as well.
How to be like Lush
You don't have to be a green company to have green practices. Whatever industry you're in, there are ways to integrate more sustainable practices to make your business more eco-friendly. Take a page out of Lush's book and implement a recycling program, offering a free product or discount in exchange for recyclable goods. For example, if you own a clothing boutique, you might offer a discount to customers who bring in a bag of clothing to donate.
6) Numi Tea
–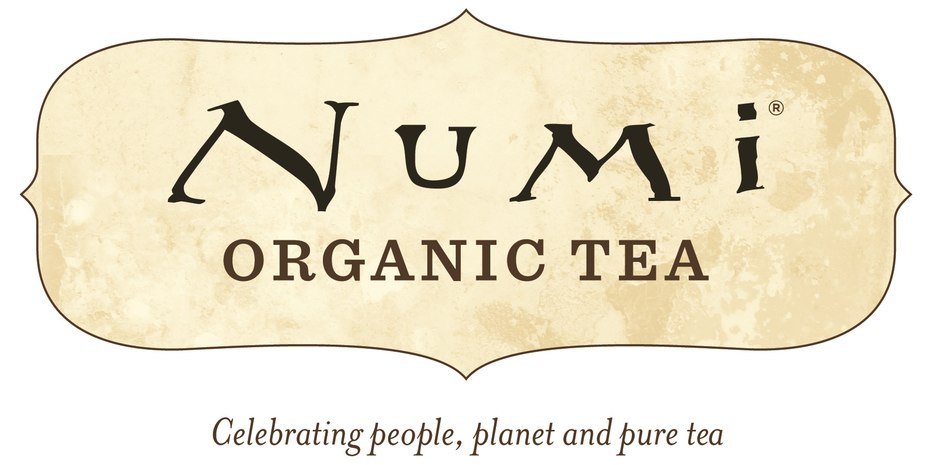 I have a confession to make: I'm a tea junkie. And as a self-proclaimed expert on the subject, let me tell you, you won't find a better (and more eco-friendly) tea than Numi.
Numi Tea has sustainability in their DNA. Their mission is to unite mind, body and spirit through tea, and they extend that holistic idea to helping protect our planet.
Not only do they talk the talk, they walk the walk. Everything Numi Tea does ties back to their mission: from sustainable packaging to making donations to environmental nonprofits to tracking carbon emissions during the production process. They make sure every step in sourcing, making and selling their tea is environmentally sound.
Numi Tea is also the brainpower behind OSC2 (One Step Closer to an Organic Sustainable Community), a group of CEOs and business leaders from the sustainably-focused, natural products industry that are dedicated to improving sustainability across all industries. They're dedicated to improving not only their own practices, but business practices across the board. Now that's commitment.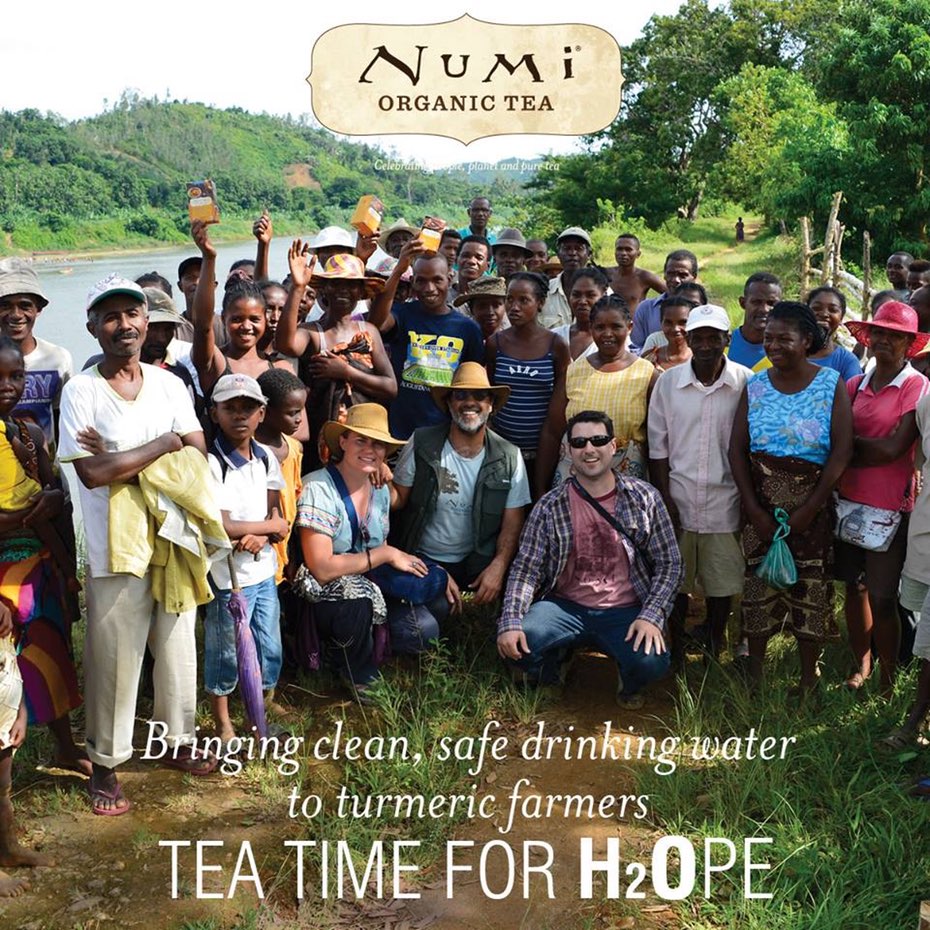 How Numi Tea uses green branding
Everything in Numi Tea's design and branding screams organic and eco-friendly. Just like green practices are a part of their brand DNA, that eco-friendly vibe is a part of their design DNA as well. Numi uses a lot of earth tones like brown in their design and branding. This isn't super common, but makes total sense for an organic brand. When people see brown (the color of soil) combined with their overall eco-friendly branding, they feel connected to everything earthy.
How you can be like Numi Tea
The reason that Numi Tea is so successful in their sustainable practices is because it's part of who they are. Insert sustainable practices into the core of your company mission. When it's part of who you are as a brand, it will infiltrate everything you do, and being green will become effortless. Say you own a surf shop. Make green practices part of your brand by only sell boards made out of recycled materials or organize a monthly beach cleanup with your team.
7) Apple
–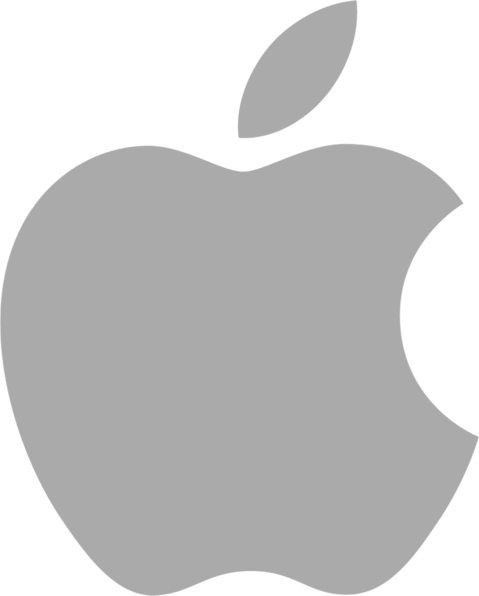 I know what you're thinking. When you hear the words "eco-friendly", the first thing that comes to mind isn't the largest technology company in the world. But just because they're not an outspoken company that champions environmental causes doesn't mean they're not doing their part.
Apple may not say, "Hey look at me, I'm green!", but they've made some serious contributions to environmental change. In 2015, they signed a nearly $1 billion deal with First Solar, the largest developer of solar farms in the US. Using their technology, Apple powers all of its California stores, offices, data centers and headquarters with solar energy, making it the largest solar procurement deal for a non-utility company in history.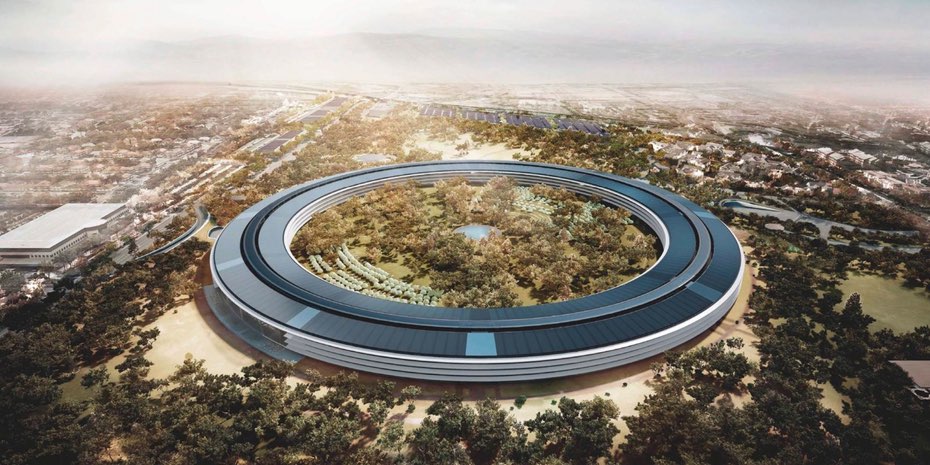 Apple is also focused on the sustainability of their products and packaging. The Apple Renew program encourages recycling of old or used Apple devices, and 99% of the paper in their packaging is recycled or sustainable.
How Apple uses green branding
The deal with First Solar was big news, and most companies would feel the need to change their website, design, and branding to reflect it. But not Apple. They know who they are—a highly respected tech company with sleek, minimalist design—and they're going to stay that way, no matter how environmentally conscious they become.
How you can be like Apple
There's no rule that says your eco-friendly practices need to be front and center. Remember, you're not going green for attention. You're going green to protect the environment. Whatever business you're in, don't worry about what people will think about you going green. Just do it.
8) Seventh Generation
–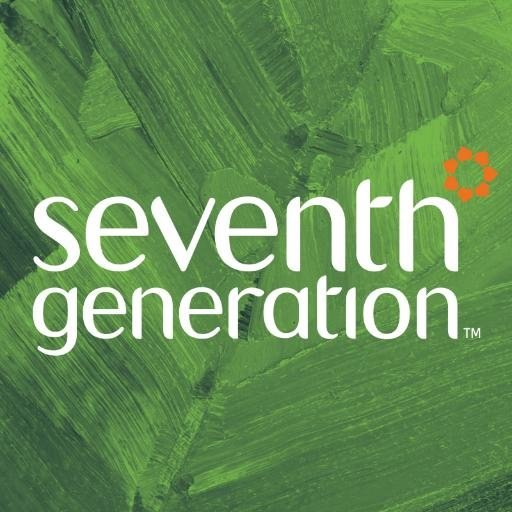 Seventh Generation is a cleaning products company that revolutionized the cleaning industry with eco-friendly cleaning products free of harmful toxins and chemicals. It's the one-two punch of being awesome for the environment and awesome for human health. The company also recently topped Forbes' annual "Best For The Environment" list, which highlights companies that go above and beyond standard green practices. Clearly, they're doing something right.
How Seventh Generation uses green branding
Similar to Numi Tea, Seventh Generation is so blatant with their eco-friendly design, it's impossible to miss. Considering they're so focused on the environment, it definitely feels true to their brand.
How you can be like Seventh Generation
Seventh Generation is a pretty traditional green company, but the secret to their success is how they've been able to expand outside of the typical customer base by highlighting product benefits that appeal to all consumers—not just eco-folks. If you can push your product's other benefits (Seventh Generation focused on health), you'll get even more customers behind your eco-friendly mission.
How are you going green?
–
Whether you're already a green expert or you're just dipping your toe in the eco-marketing water, there are lessons to be learned from these eight brands. They're crushing the competition, supporting the planet, and staying true to their brand DNA along the way. That's what we call winning.
How is your business going green? Let us know in the comments!
Original article written by Deanna deBara >
[wpseo_map width="100%" height="300″ zoom="-1″ map_style="roadmap" scrollable="0″ draggable="1″ show_route="0″ show_state="1″ show_url="0″] [wpseo_address hide_address="1″ show_state="1″ show_country="1″ show_phone="1″ show_phone_2="0″ show_fax="0″ show_email="1″ show_url="1″ show_logo="0″ show_opening_hours="1″]