8 best logo design apps to help you build a brand with your smart phone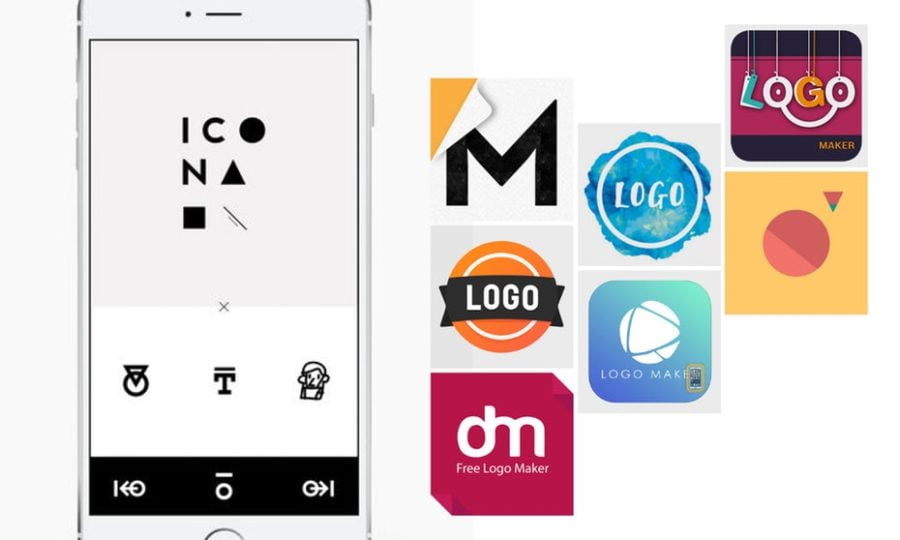 Getting a great logo for your business is very important—it is the face of your brand, after all. The good thing about making a logo: you have options. The bad: many of these are expensive, especially if you're an entrepreneur just starting out.
Let's take a look at your options to design a logo, ranked from most expensive to most affordable:
Work with a design agency: Design professionals at agencies will deliver a high-quality result, but they're very expensive, and typically out of the price range for brand-new startups.
Work with a design freelancer one-on-one: You can find a design freelancer through referrals or through 99designs. Results will vary depending on the designer's skills and expertise. Price varies depending on designer and iterations, but will typically be in the three-digit $ range.
Launch a 99designs contest: 99designs makes it possible to choose between multiple, custom logos from designers across the world. This comes at a $299-$1299 price tag, making it a reasonable option for many entrepreneurs.
Use an online logo maker: Finally, there are web or mobile applications that help you design your own logo. The design options and customizability are limited, therefore results are not differentiated, but you can still get an acceptable logo once you find the right app. Most importantly, this comes at a price point that is affordable even with the most shoestring of budgets.
If you've determined that you do not have, at least at this point in time, the hundreds of dollars (or more) needed to produce a logo professionally, online logo makers and apps can help—and we'll show you how.
What is a logo design app?
—
A logo design app is a program that will allow you to design a logo directly on your mobile or tablet device. They're similar to web logo makers, except they don't function on a desktop computer.
Here's what the process looks like for most logo maker apps:
You pick an initial icon or template among the options offered.
You customize it with your preferred colors, fonts, backgrounds and other elements.
Finally, you download the result as a picture on your phone or send it to yourself via email—different apps offer different options for download, file format and resolution.
Why would you want to use an app instead of desktop-based services? The latter do offer a larger screen to peruse options and edit your logo till it's pixel-perfect, which is certainly a perk compared to the smaller mobile screens.
However, logo apps have advantages too:
On-the-go convenience. First, and needless to say, you can use them anytime and anywhere. This may seem superfluous at first, but it makes a huge difference when you consider that the life of an entrepreneur is often on the move, running from one meeting to another. Therefore it's much easier to carve out 10 minutes here and there to come up with several iterations of a logo on your phone, as opposed to needing to sit down in front of your desktop to get it done.
Easy, user-friendly interface. Secondly, apps tend to have a better user interface than most of their web counterparts. Because the mobile screen real estate is significantly smaller, the apps are typically very well organized and lead you from one step of creating a logo to the next without overwhelming you. Also, you can use your fingers to resize, rotate and move things around, which is more fun than using a mouse.
Modern designs. Finally, the style and quality of the design you get with the apps itself is different. This ranges widely from one app to the other, but in general I've found mobile apps to offer more modern designs than many web-based logo makers.
Good fit for B2C brands or event-based logos. Overall these logos seem to be a better fit for business-to-consumer brands, as the design leans toward fun, fresh and whimsical, as opposed to the more traditional options presented in the web counterparts. In a similar vein, apps also offer many options for temporary, event-based logos, such as weddings or pop-ups.
If those words don't convince you, perhaps some images will! I went ahead and tested a bunch of highly-rated iPhone apps to create logos for my fictitious startup: Wander.
Wander is a travel itinerary app. When you're planning a vacation to a new place and you have a list of things to see and do, Wander will help you to organize those half-baked ideas into a neat itinerary. Drag and drop your activities and Wander will put everything into schedules, so you can not worry about logistics and just focus on having fun.
I want the logo for my app to be fun, colorful, and to make people think of vacations.
The best logo apps
—
So you can focus your time on the top options, we're including below a ranking of the apps we tried out, according to these criteria:
Ease of use: measures how user-friendly and quick to create a logo the tool is, from Easy to Complex (90% fall in the Easy or Medium categories).
Customizability: measures how much you can customize the logo suggestions, e.g. by color, layout, size etc, from Low to High.
Cost: measures the cost to download the app itself and/or to download the logo you created, from 0 (when it's completely free) to three-dollar signs as the most expensive option.
End result: measures how much I love the logo I got—within the constraints of using a logo-maker—from 1 star to 4 stars.
Best for: Since there's not a universal "best" app for all logo needs, this is a quick tip on which kind of business and brand each app is best suited for.
| | | | | | |
| --- | --- | --- | --- | --- | --- |
| | Ease of use | Customizability | Cost | End result | Best for |
| Logo Maker Shop | Easy | Low | $$ | ★★★½ | Bold and modern brands |
| Makr | Easy | Medium | $ | ★★★ | Modern brands |
| Logo maker – Logo Creator | Easy | High | $ | ★★★ | Casual brands |
| Watercolor Logo Maker | Easy | Low | $$ | ★★½ | Cute brands |
| ICONA – Logo Designer | Easy | Medium | $ | ★★½ | Fans of minimalist design |
| DesignMantic – Logo Maker | Difficult | Medium | $$$ | ★★ | B2B/Professional brands |
| LogoScopic Studio – Logo Maker | Medium | Medium | $ | ★½ | Clip art fans |
| Logo Maker + Logo Creator | Difficult | Low | $ | ★ | Not much |
Logo design app reviews
—
How it works
While starting with a blank canvas is an option, it's always easier to start by looking at the 1000+ logo templates that the app comes with. Once you pick your favorite, you can customize the text using the 200+ fonts and choose to add different symbols and a background to really personalize the template to your brand.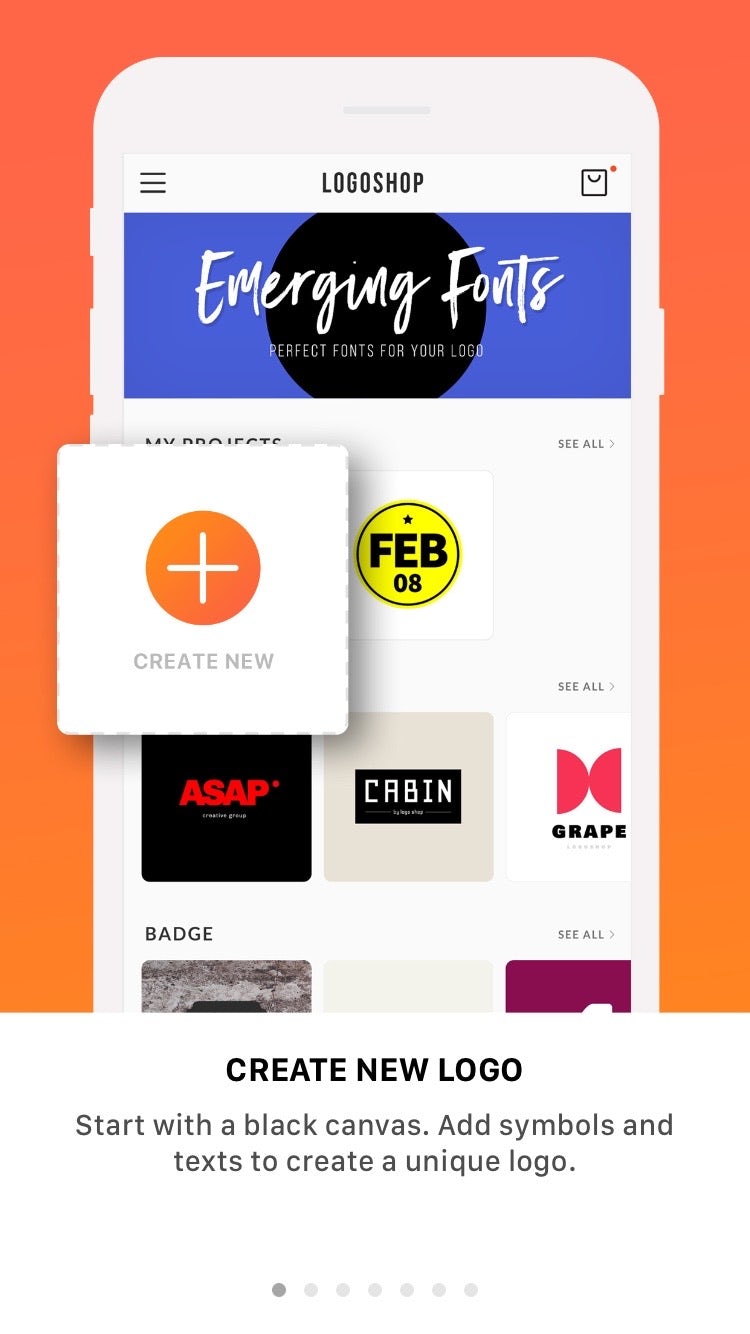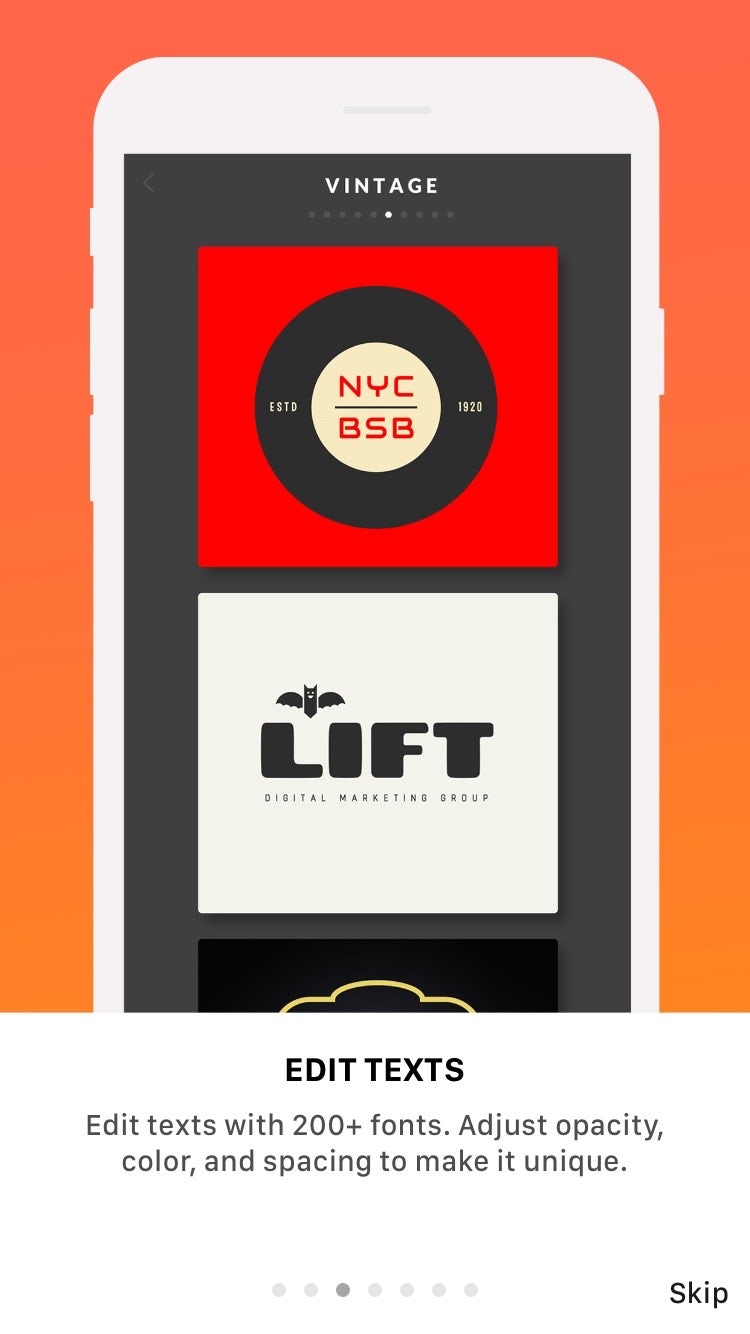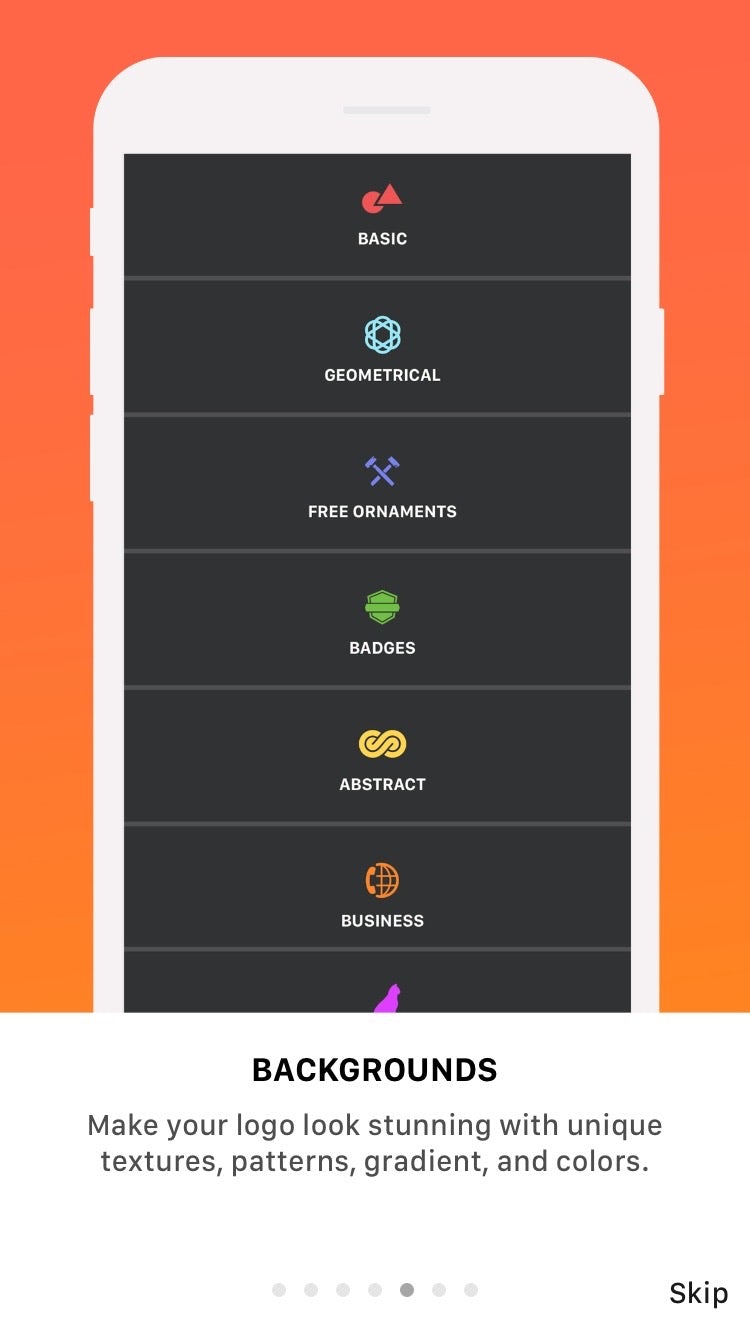 Quality
The logo templates are really modern and well-designed, even the free ones! Most options are either woodmark style or have simple, clean icons. If your brand is bold and hip, look no further.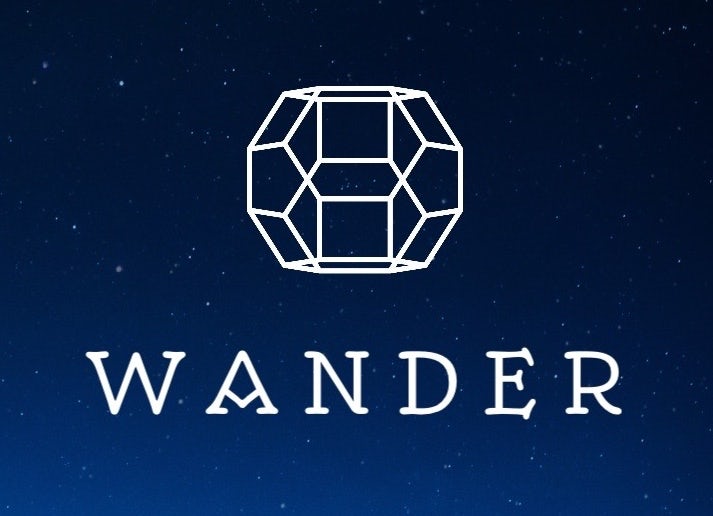 Cost
Some templates (categorized as "Basic") are free, but most templates are marked as "Pro" and can be accessed by paying $10.
Ratings
Ease of use: Easy
Customizability: Low
Price: $$
End result: ★★★½
Best for: Bold and modern brands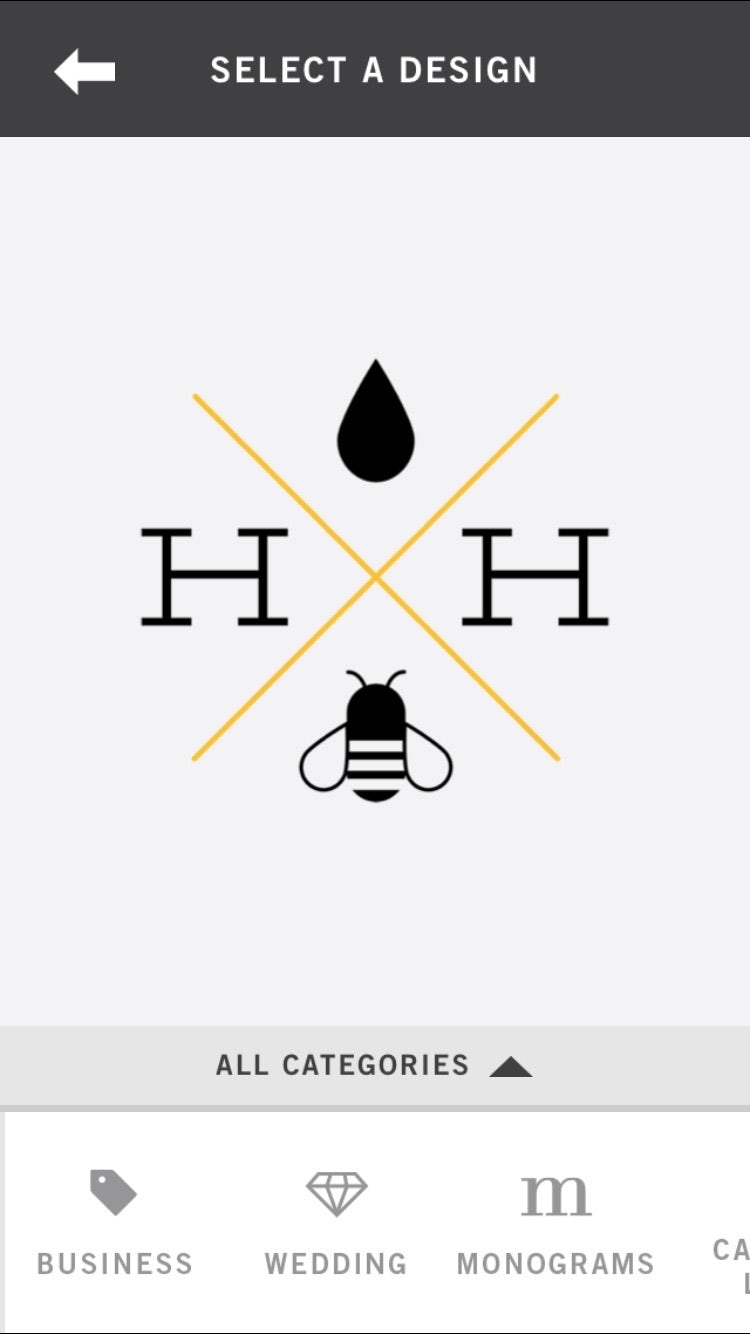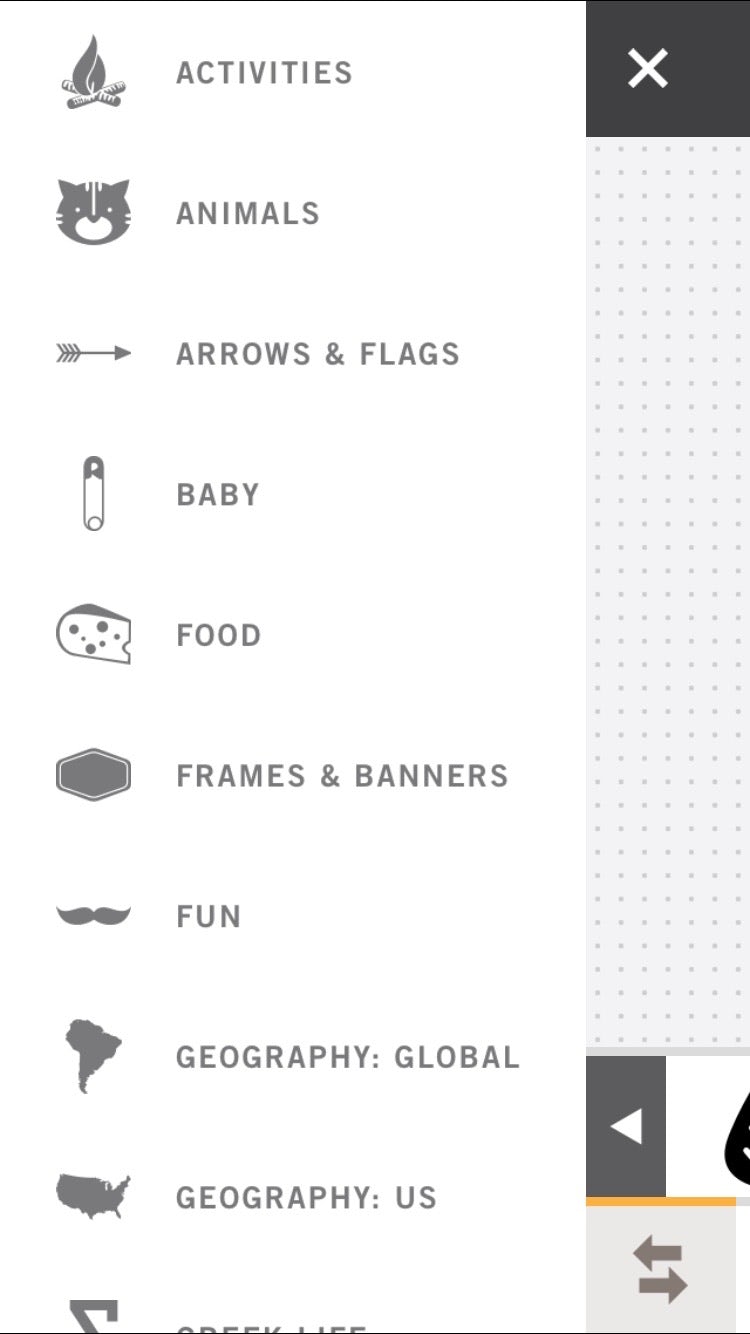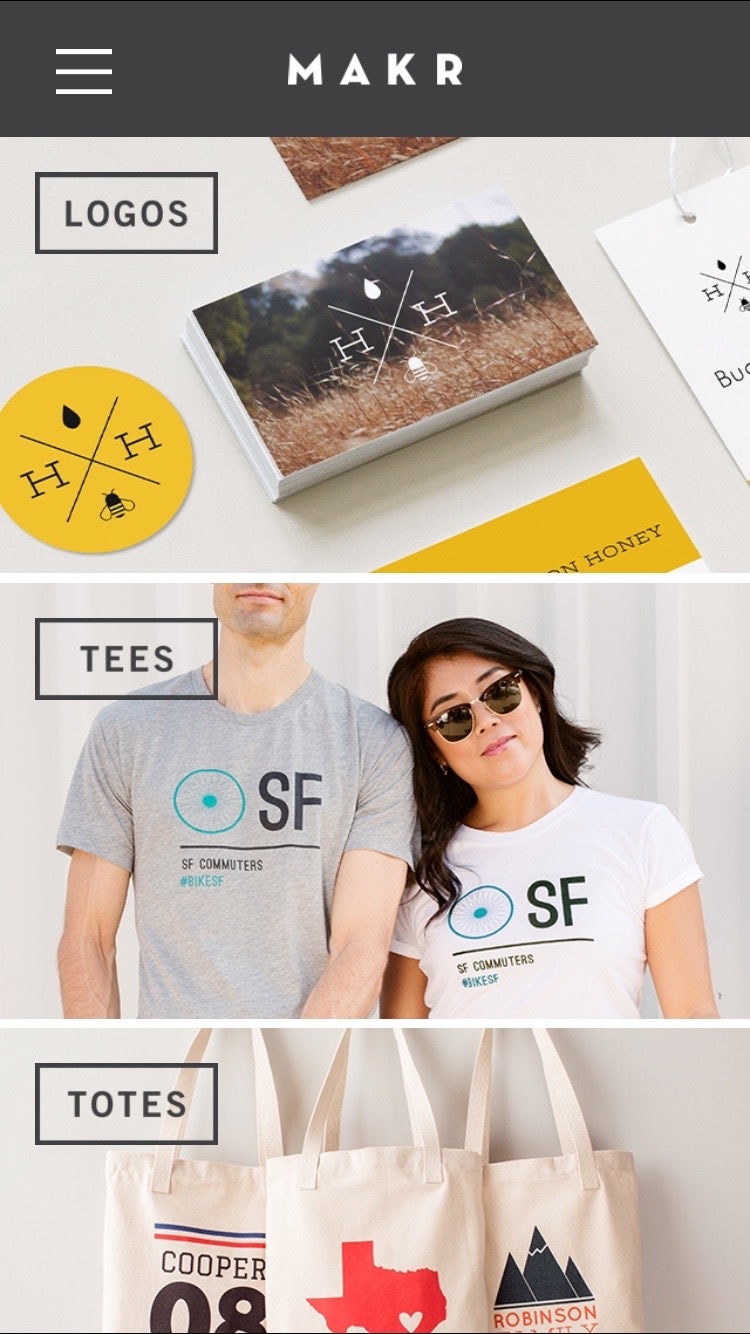 How it works
Start by choosing a template, categorized by Business, Wedding, Monograms, Campus Life, Events & Activities, Sports, Fun, Local, Gifts, Charity. Alternatively, you could start with a blank canvas and upload your own pictures and shapes. Then customize the template by changing icons, text, colors, styling etc. You can also upload your own art. Finally, you can download your transparent PNG file. Besides logos, you can use this app also to design tees or totes, which can also be relevant for your business.
Quality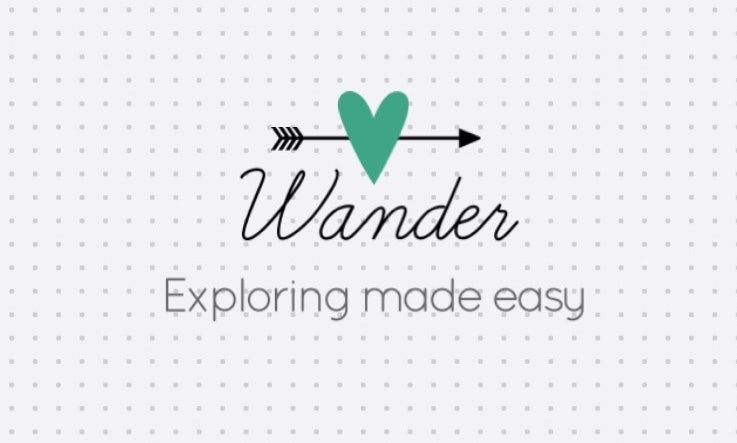 Makr designs are certainly hip and modern. Your logo may not end up being that differentiated as the icons are pretty basic (there's no specific travel-oriented icons, for example), but it will be sleek and well-balanced in terms of the font and shapes. Therefore this app is probably best suited to retail businesses, and also a good choice if you want a woodmark logo without icons.
Cost
The app is free, and once you create a logo you love, you can pay $6.99 per logo to download.
Ratings
Ease of use: Easy
Customizability: Medium
Price: $
End result: ★★★
Best for: Modern brands
How it works
Start by choosing a B&W logo template among the suggested options—some of them are accessible, others are locked in the free app. Next, edit your icon in a canvas display that allows you to adjust fonts, colors and overlays, and also to add stickers (such as icons, ornaments and ribbons) or even your own pictures.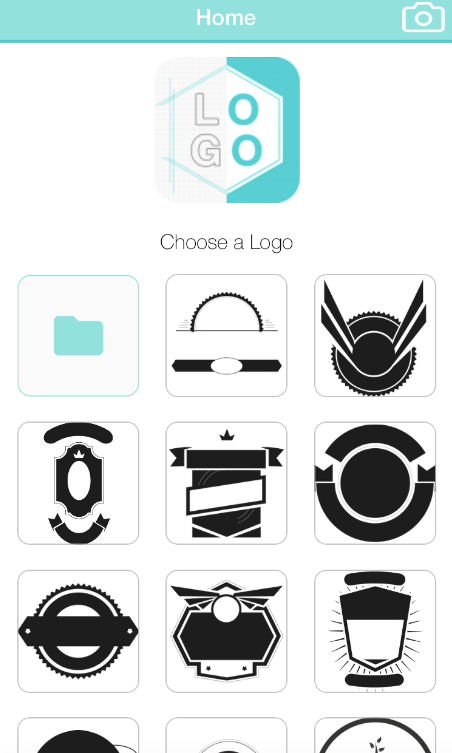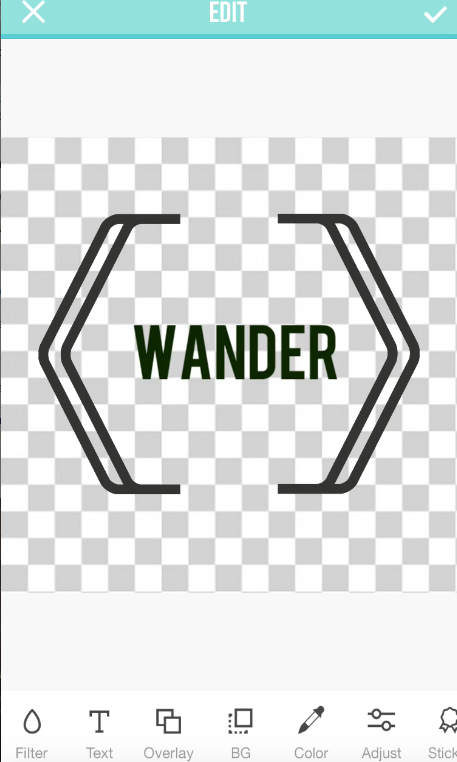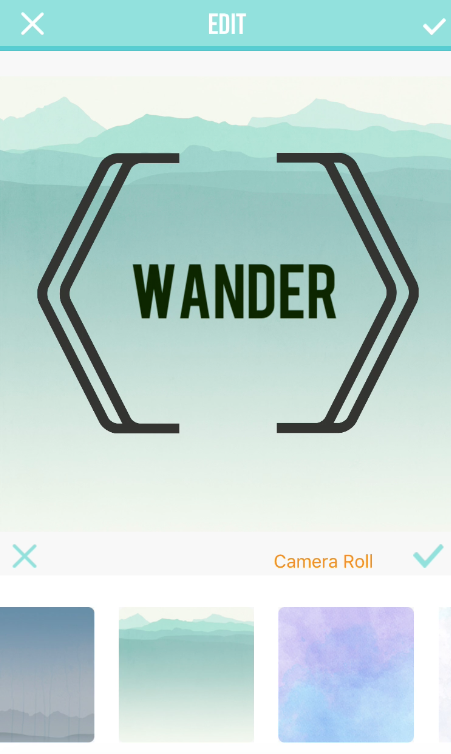 Quality
The free app is quite limited, but once you unlock the paid options, there's a lot you can do with this app! It comes with a ton of preloaded backgrounds, icons, overlays to create various versions of your logo. The editor is easy and fun to use. The aesthetics of the logos definitely veers toward casual rather than professional, however, so this would not be the best choice if your company serves other businesses, for instance.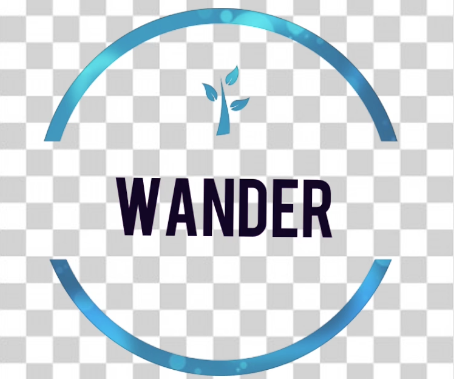 A logo made using the free version of Logo maker – Logo Creator.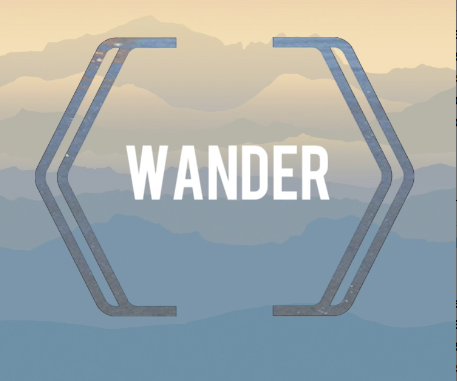 A logo made using the paid version of Logo maker – Logo Creator.
Cost
Free app with limited range, or pay $4 to unlock all logos.
Ratings
Ease of use: Easy
Customizability: High
Price: $
End result: ★★★
Best for: Casual brands
How it works
First, choose the watercolor-style shape that will constitute the background for your logo. Then, you'll be led to the editor, where you can adjust colors, add text, and make further customizations.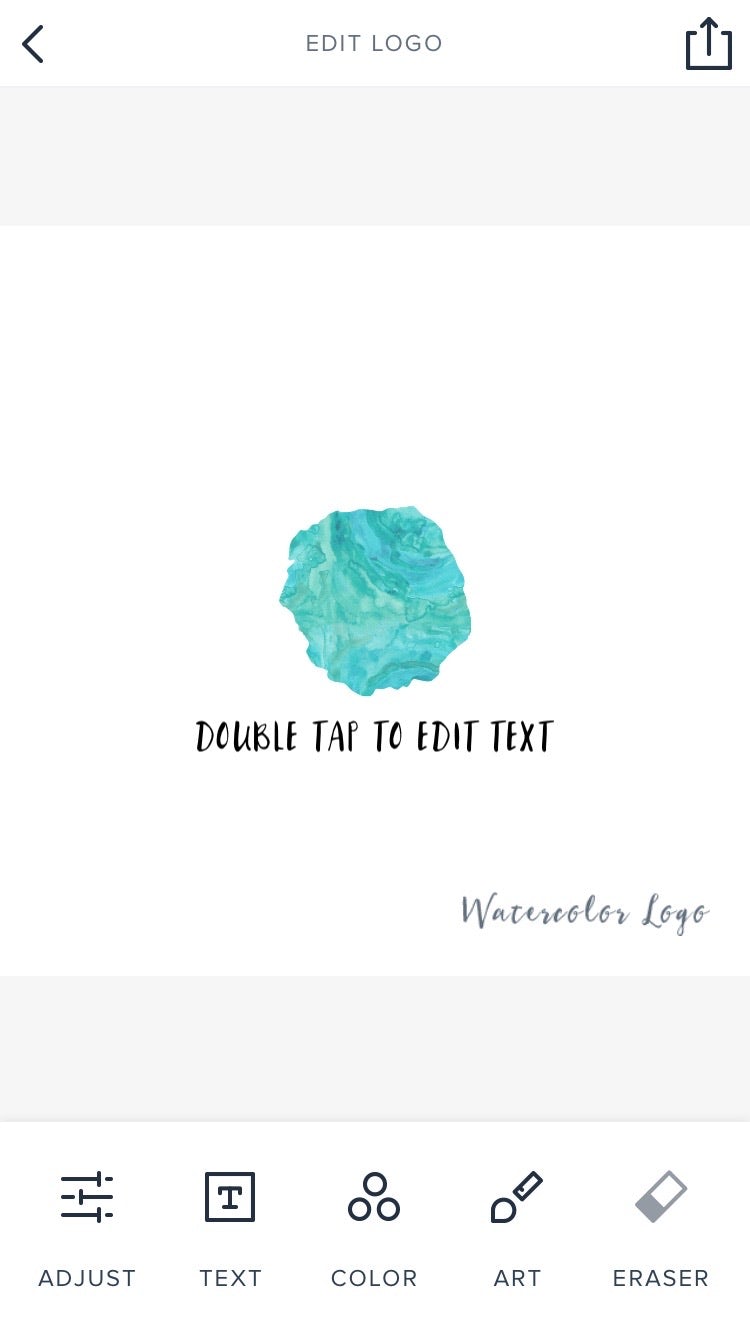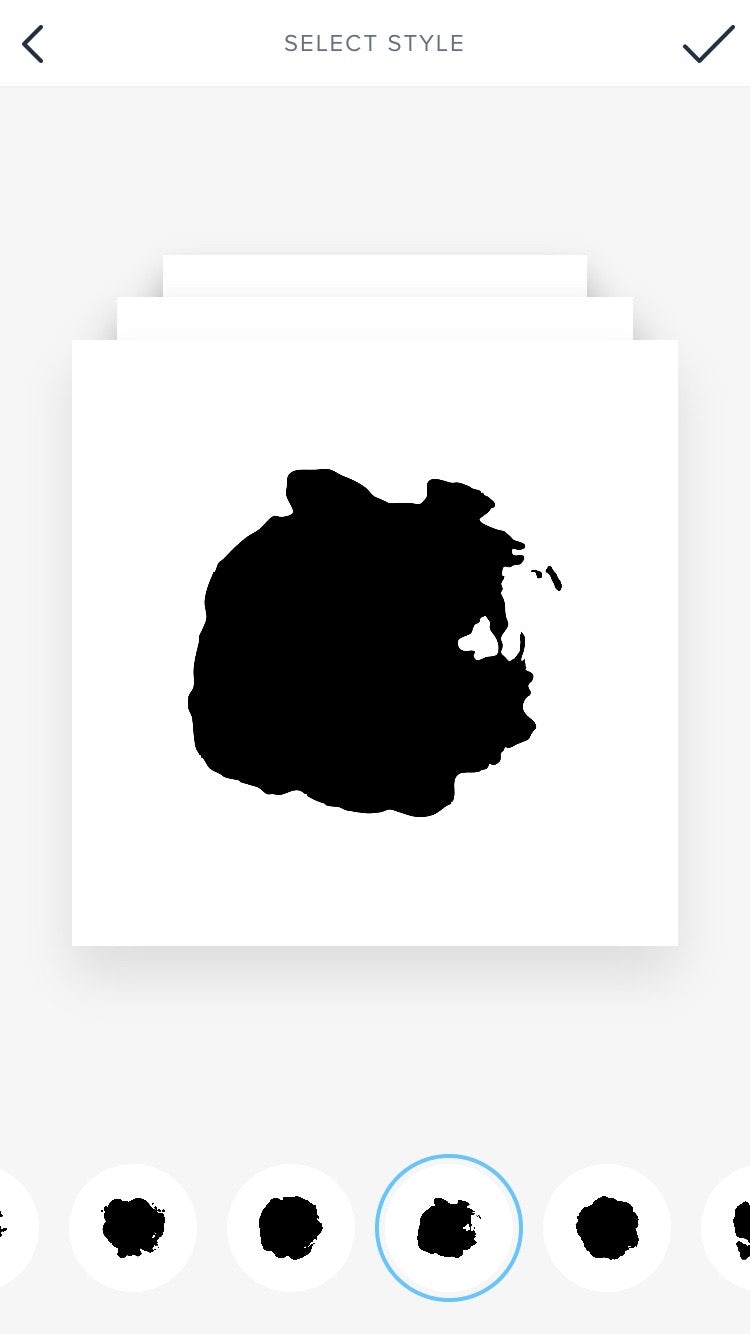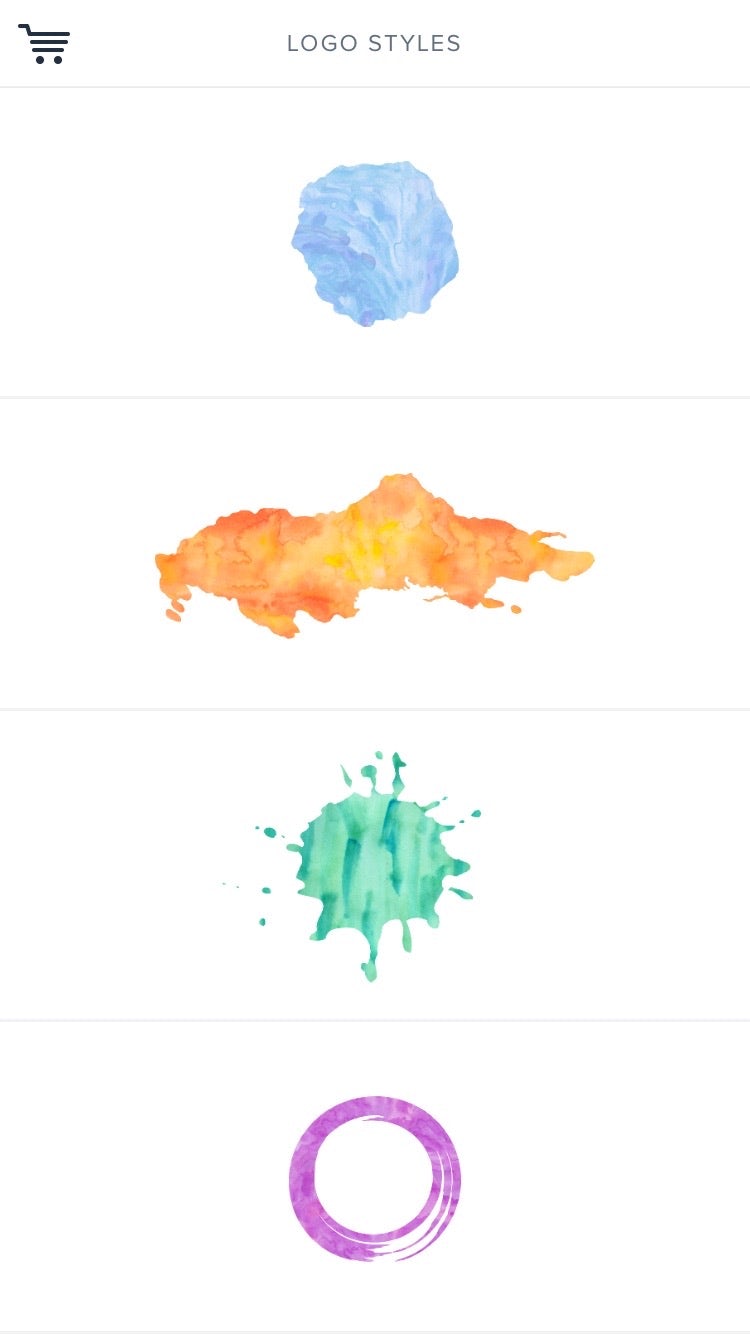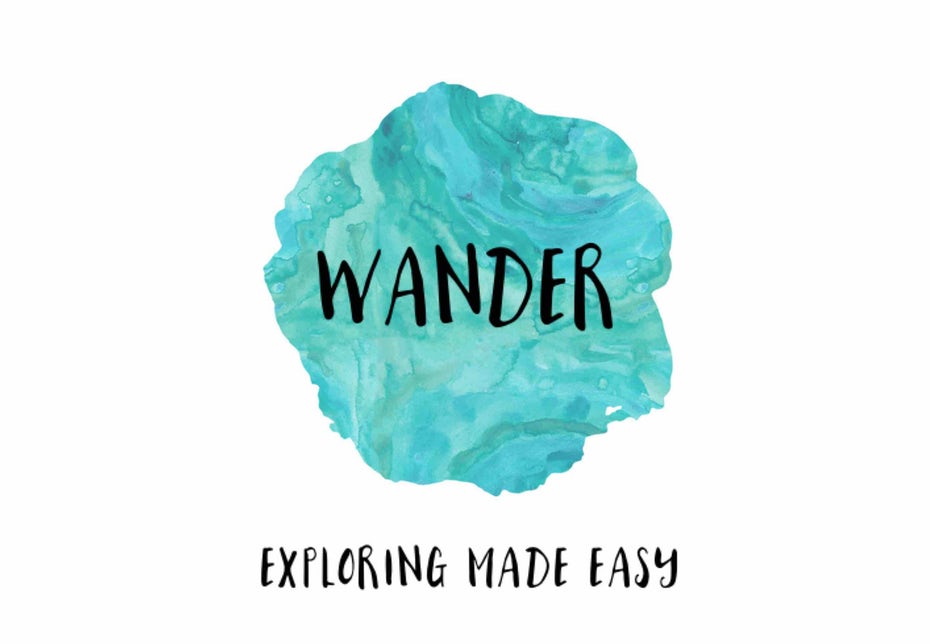 Quality
As the name indicates, this app offers watercolor style logos. The question you should ask yourself is: does this match my company's brand? If you're running an art store or an ice-cream shop; if your brand is cute and a bit whimsical; this could be a perfect choice. If you're running a B2B company, keep moving.
Cost
Free app with limited range, and pay $3 to unlock a specific element (such as a logo style or an icon), or pay $10 to have access to all the options.
Ratings
Ease of use: Easy
Customizability: Low
Price: $$
End result: ★★½
Best for: Cute brands
How it works
Press Create to see the Icona canvas with three options in the footer: shapes, text, and drawing. Click shapes and type in a keyword (e.g. Travel) to get many icon options that you can scroll through. You have the ability to adjust the icon by color, stroke and opacity. Then, click text to add your company name and adjust the font, color or alignment. The drawing icon allows you to start drawing your own shapes, which is helpful if you're using this app to brainstorm possible logos and then design them professionally separately.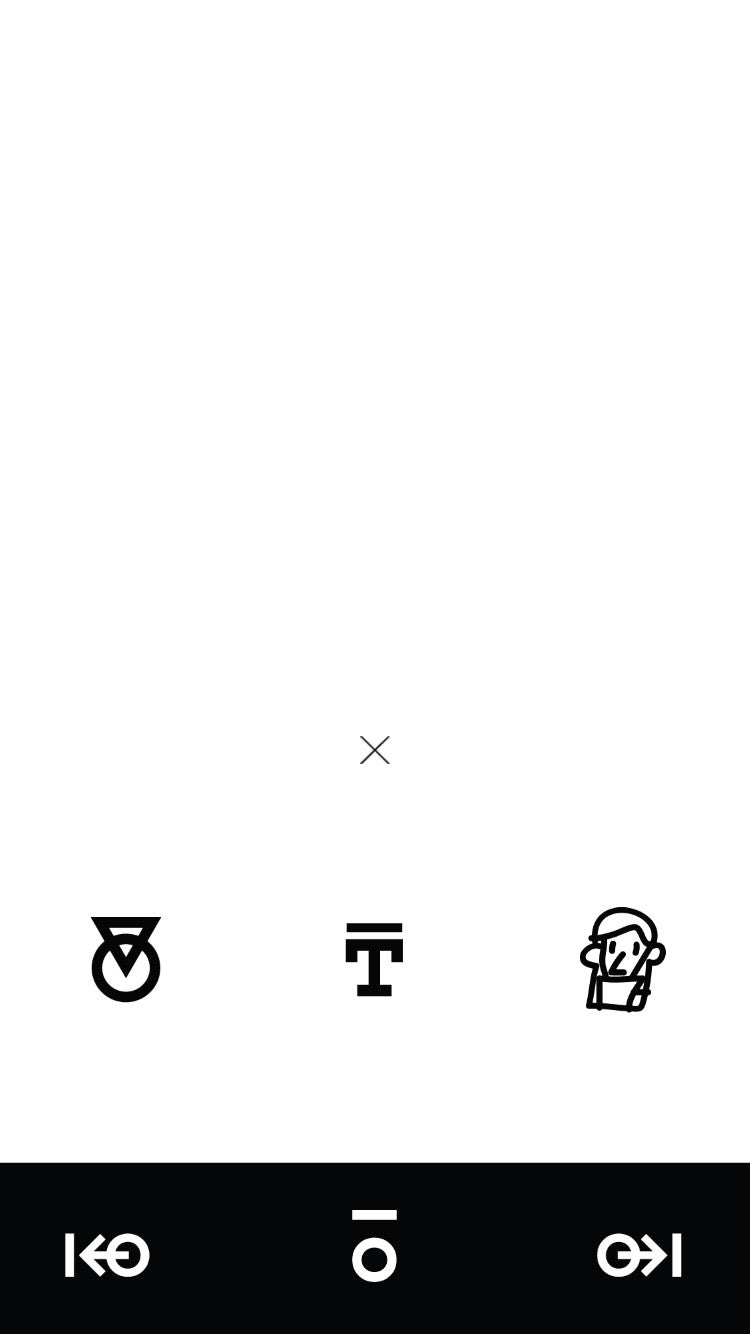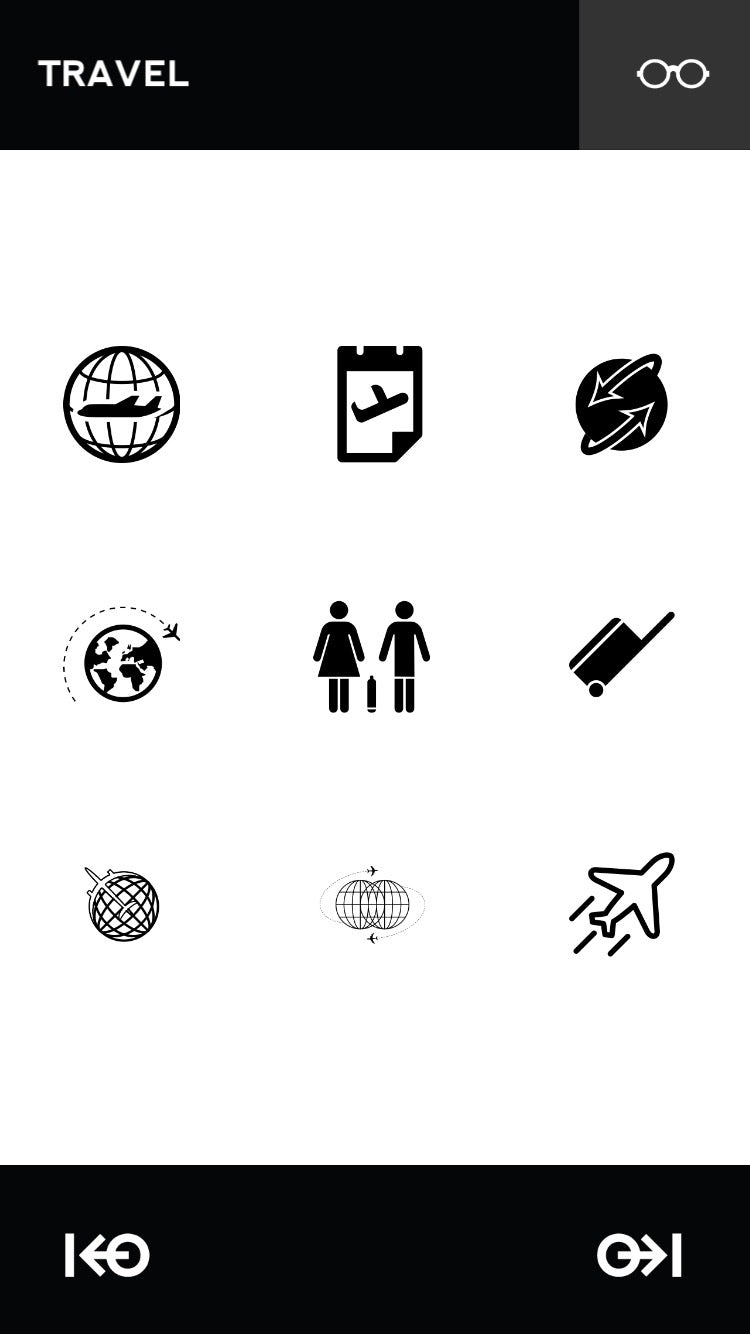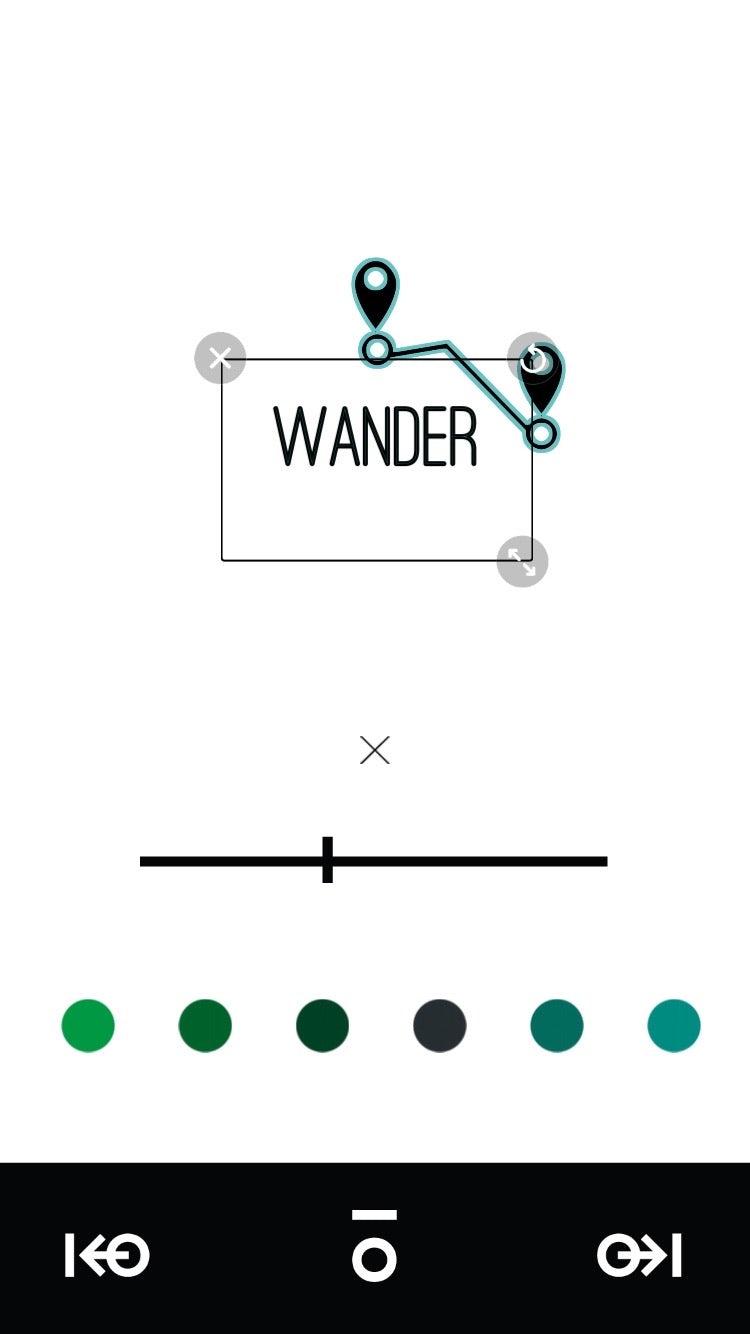 Quality
Many icons and great font options! In their attempts to be minimalistic and design-forward, the interface is initially not straightforward. Good place to start logo brainstorming.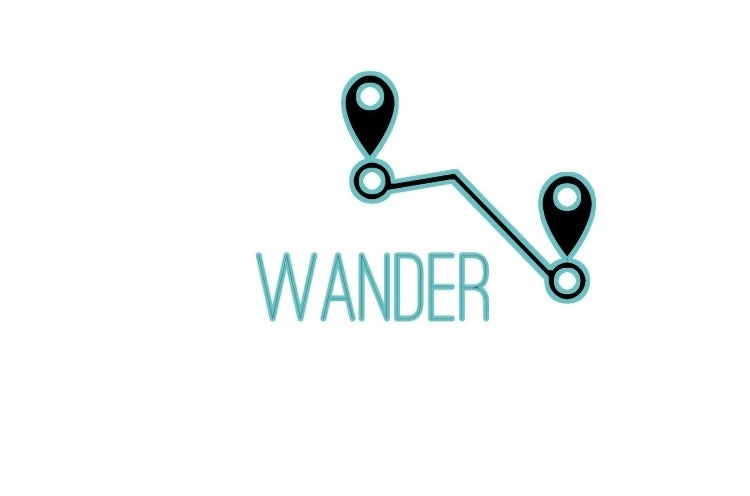 Cost
Pay $5 to download the app, then download as many logos as you want from it.
Ratings
Ease of use: Easy
Customizability: Medium
Price: $
End result: ★★½
Best for: Fans of minimalist design
How it works
The app's process is quite similar to the desktop version, which we've previously covered. Basically, you enter your company name and optionally a slogan. Then the app will automatically generate a variety of logos for you—keep scrolling to see a lot of different combinations. To get more specific results, pick your industry from their drop-down menu. Once you find a template you like, adjust the logo by customizing fonts, colors, and all that good stuff.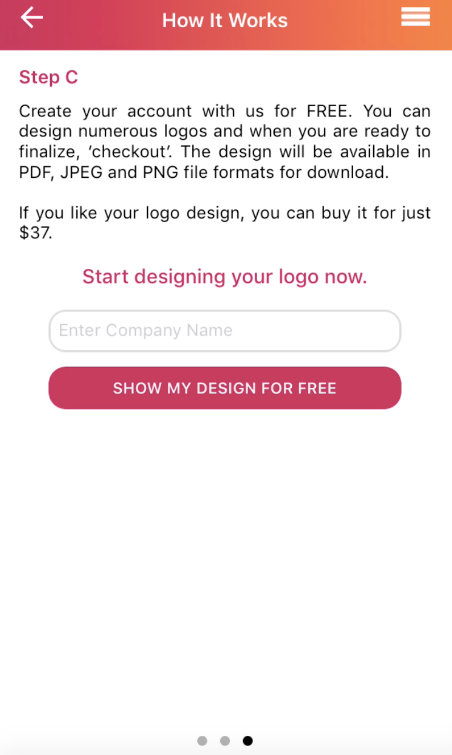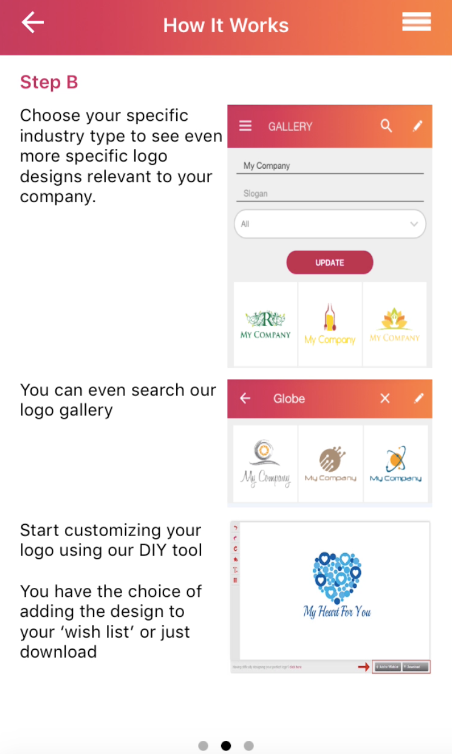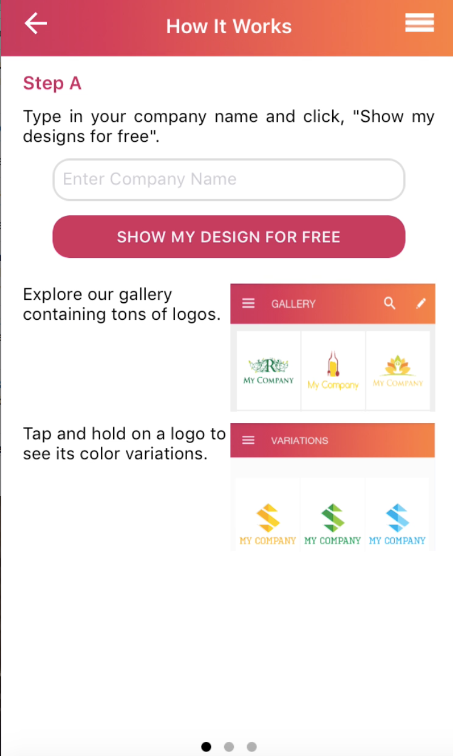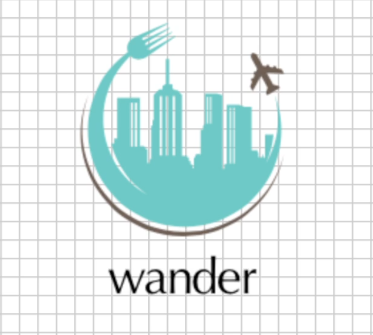 Quality
There's thousands of icons to choose from, so the industry categorization really helps. The icons are definitely on the cartoonish side and less modern. However, there are more logo opportunities on DesignMantic than many other mobile logo apps when it comes to professional businesses on the more serious side of branding. Unfortunately, the user experience of the canvas and editing is not as seamless as that of other apps.
Cost
The app itself is free to download and use, and you pay $37 to download your logo — same price point as the web app.
Ratings
Ease of use: Difficult
Customizability: Medium
Price: $$$
End result: ★★
Best for: B2B/Professional brands
How it works
First, you pick the icon for your logo from the following categories: Iconic (abstract icons), Pro (professional/business icons), Art, Lifestyle, Fashion and People. You can tap and hold to add Favorites as you peruse the logo options. After picking an icon, you can add your company name, which you can further edit by font, size and alignment. You can keep editing by changing the icon colors and optionally a background color. Finally, you can send it to yourself via email directly within app.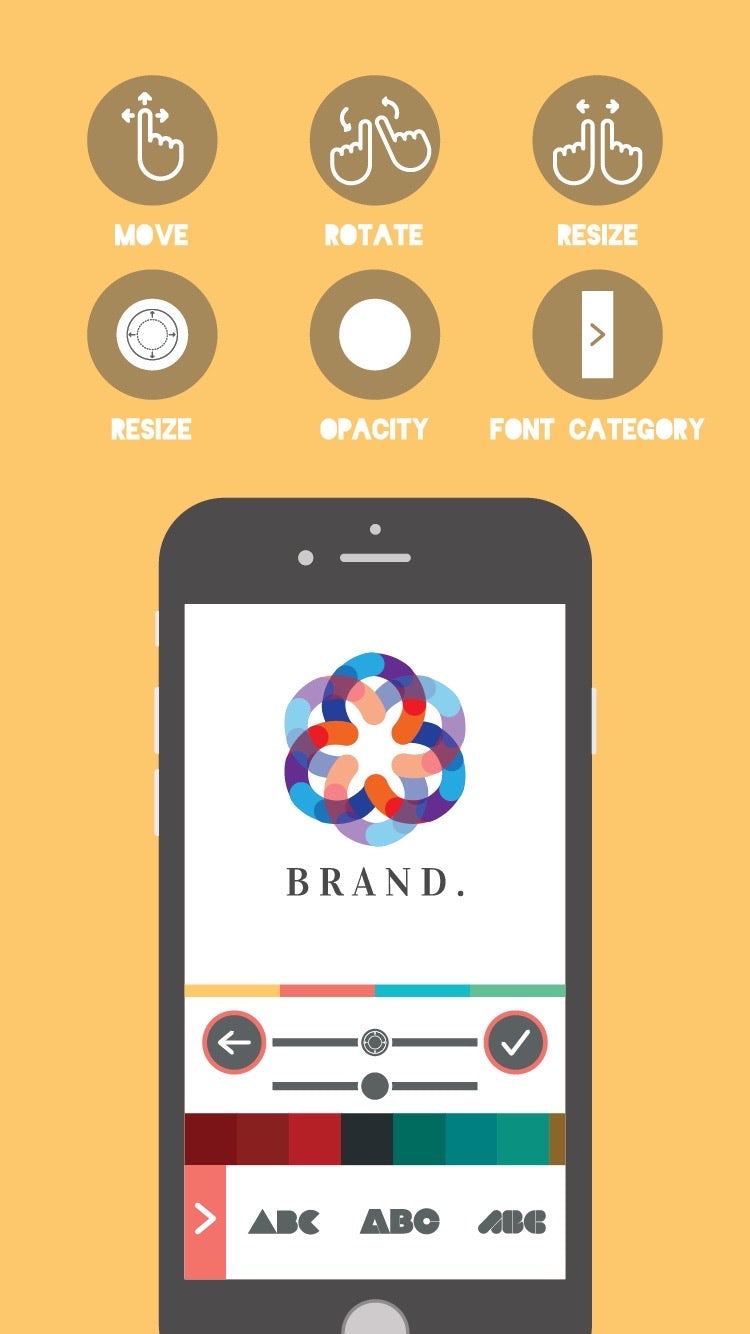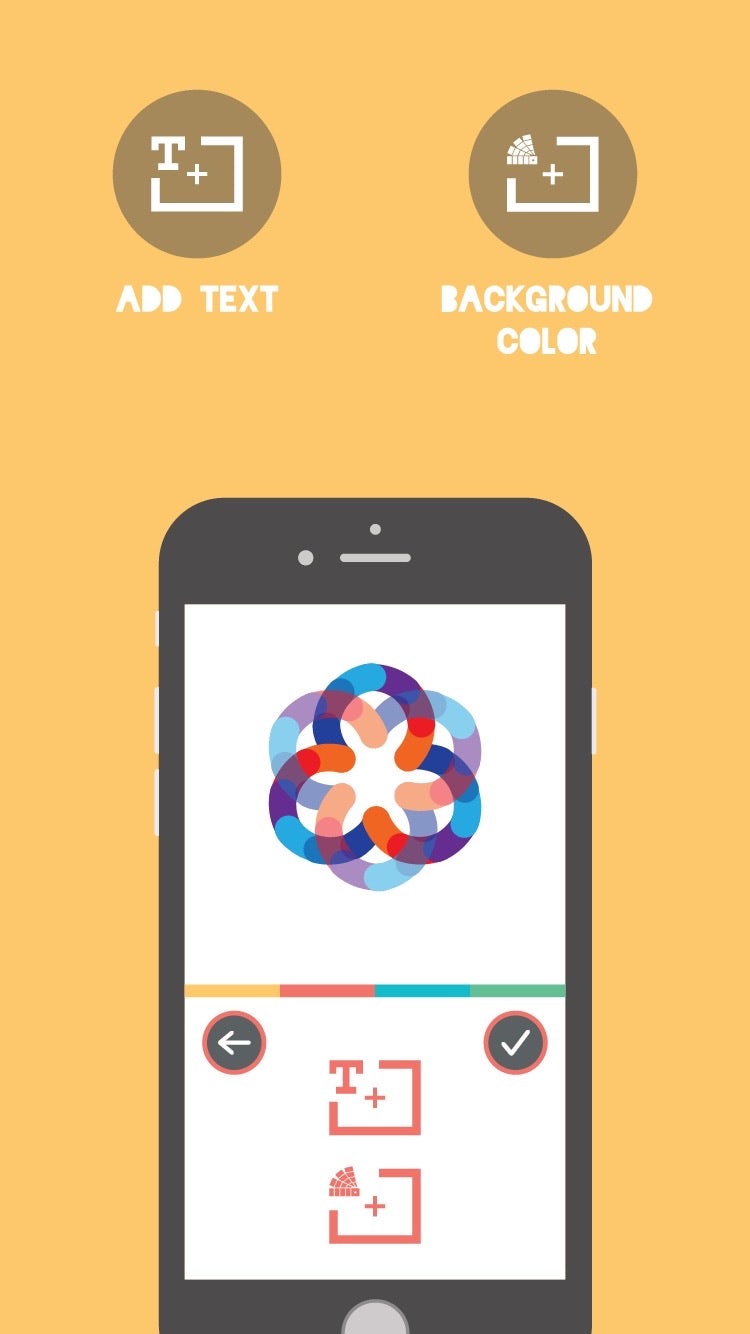 Quality
Generally, the style of the icons is cartoonish: a step beyond clip-arts, but still not very modern. As nice as it is to use your fingers to move and resize the icon and text, this gives you less control: sometimes you end up doing things you didn't mean to without an option to undo the changes.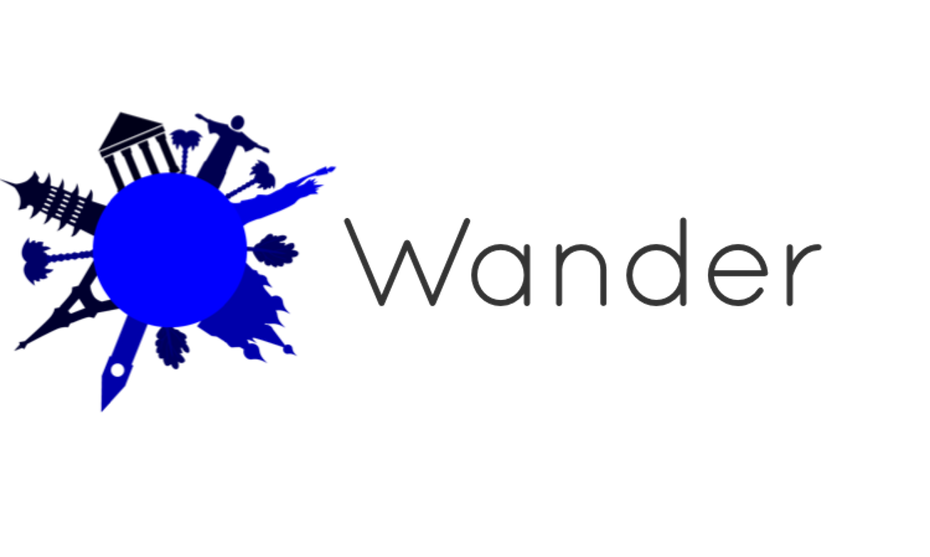 Cost
Free app with very limited range of logo choices, only of the Iconic category. You can pay $4.99 to unlock full range of choices.
Ratings
Ease of use: Medium
Customizability: Medium
Price: $
End result: ★½
Cliparty logos (uh-oh)
How it works
Scroll through the many categories of templates, including Bagdes, Frames, Artworks, Masks, Signs, Vintage etc. to get a sense of the wide array of directions that you can take your logo. Then, select your favorite to move onto editing, where you can tweak your fonts, backgrounds, and colors.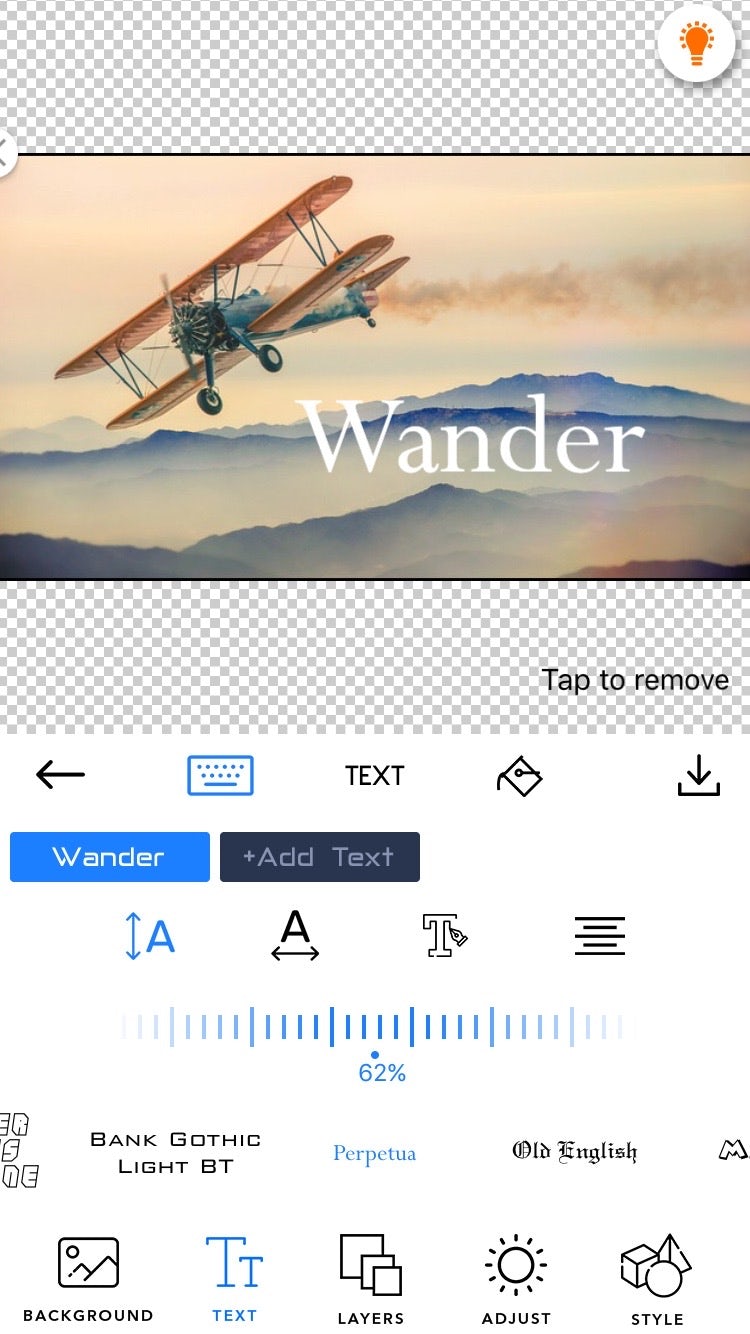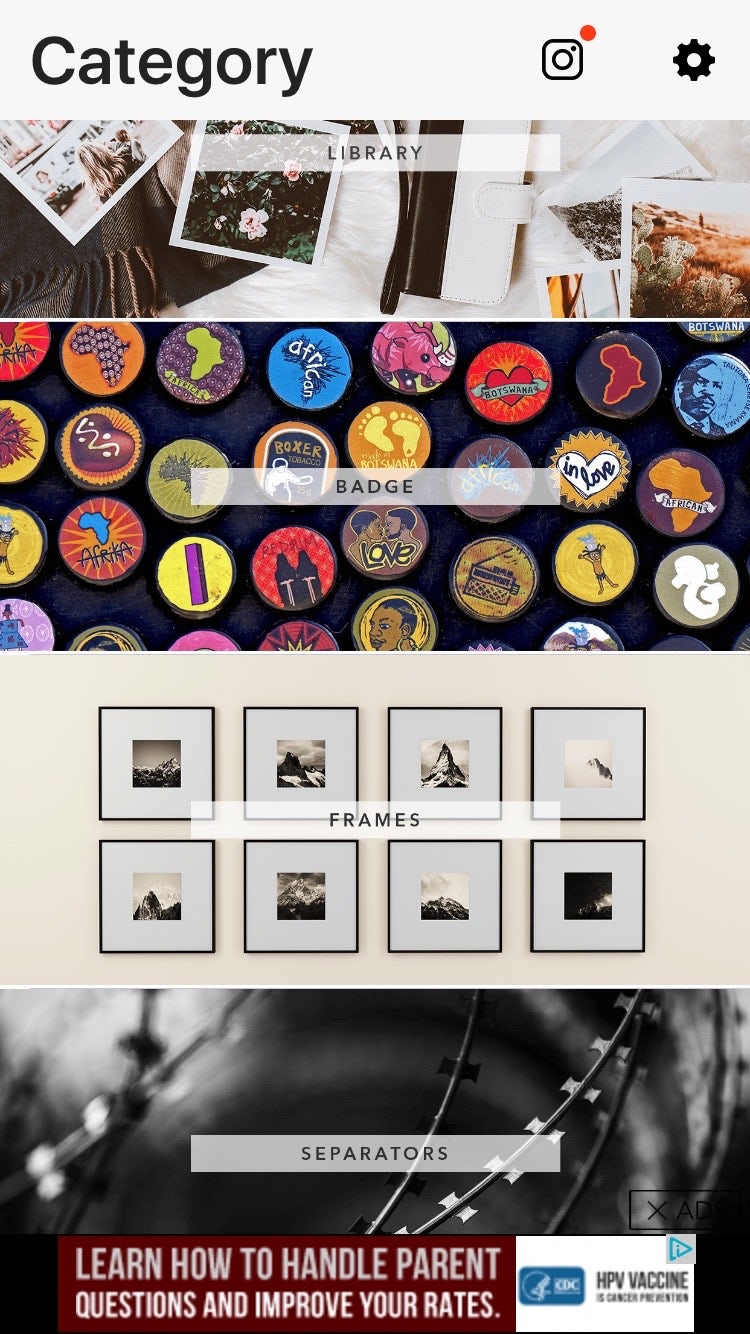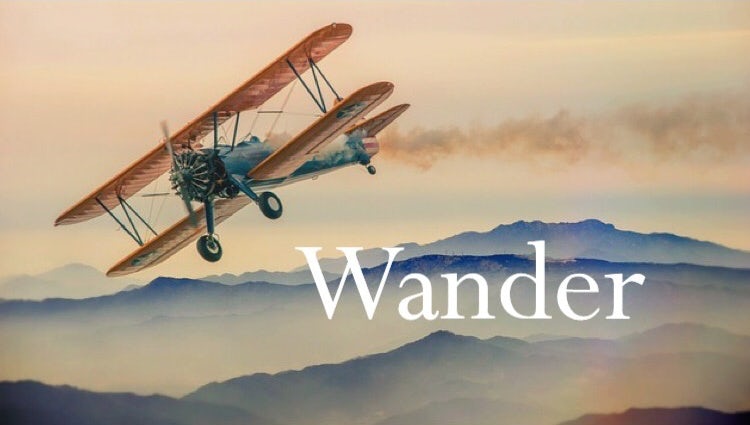 Quality
The interface of this app is quite confusing, with a lot of categories of logos, some of which fairly random. The UX of the editor too is unnecessarily complex. Some of the templates aren't fully editable and the color ranges are limited. The most frustrating aspect of this experience were ads that covered the screen every 10 seconds as you're editing — not necessarily the best technique to get the user to convert to paid.
Cost
Free app with limited range, and pay $4 to unlock everything.
Ratings
Ease of use: Difficult
Customizability: Low
Price: $
End result: ★
Not much.
Are logo design apps for you?
—
To sum up, logo making apps can be a good resource for entrepreneurs, especially as you're just starting out, or if you need a quick, disposable logo for an event. While apps have their limitations in styles and differentiation, as all online logo makers do, they are a convenient, fast and cheap way to produce a first logo for your business. Especially if you're running a consumer business and your brand is young and modern, mobile apps can offer a solid logo solution.
Our advice: go ahead and play around with the apps, and when you're ready for a polished look, start a 99designs contest to get a truly unique, professional logo.
Ready to upgrade? Launch a logo design contest today and choose between professional, custom design created uniquely for you.
Original article written by Anada Lakra >
[wpseo_map width="100%" height="300″ zoom="-1″ map_style="roadmap" scrollable="0″ draggable="1″ show_route="0″ show_state="1″ show_url="0″] [wpseo_address hide_address="1″ show_state="1″ show_country="1″ show_phone="1″ show_phone_2="0″ show_fax="0″ show_email="1″ show_url="1″ show_logo="0″ show_opening_hours="1″]