29 gift ideas for the innovator in your life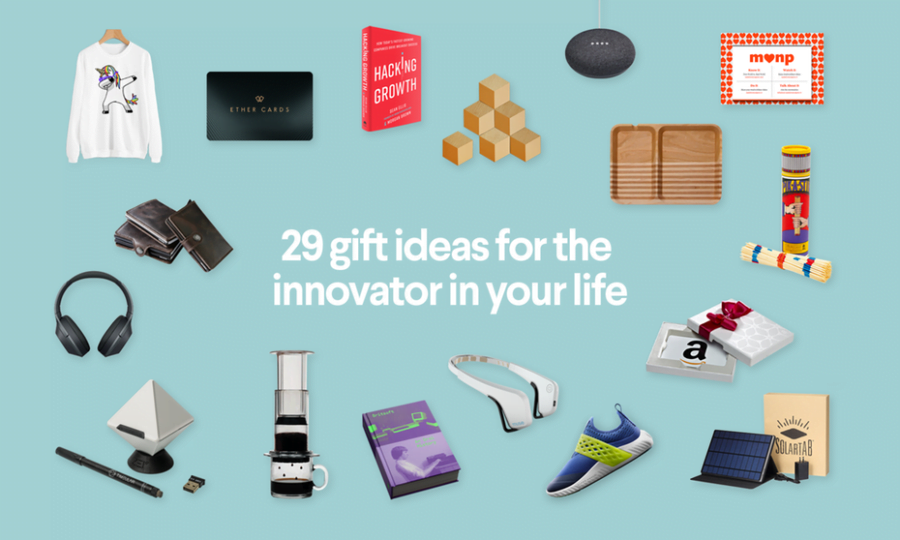 We all have that person in our lives. The one who loves to talk about "growth hacking" and "unicorns". The one who consumes their body weight in coffee—and is proud of it. The one who talks about their project or company as their baby.
These are our beloved innovators, hackers and entrepreneurs.
So what do you get them for the holidays? What gift is disruptive, unique and useful enough to fit into their "always on" lives?
We've got you. With the help of some bright minds, we've compiled a list of the best gifts for innovators—ranging from the classics to the most cutting-edge—something for every taste.
Thanks for entering!
Want two more entries? Share this article on Twitter and Facebook with the hashtag #99giftguide to receive up to two additional entries. Good luck!
Give 'em some shiny toys
—
Innovators could certainly use a virtual assistant to make some tasks easier around the house. A smaller version of the Google Home, Mini is still a powerful smart speaker.
Product Hunt founder Ryan Hoover recommends it and adds that "this is going to sell like bonkers over the holidays at $49", so you might not want to wait till the last minute.
$49 at Store.Google.com
Recommended by: Ryan Hoover

Bio: Ryan is the Founder of Product Hunt, created Startup Edition, worked as an EIR at Tradecraft, and was the Director of Product at PlayHaven. He's also a contributing writer to Hooked: How to Build Habit-Forming Products by Nir Eyal.
---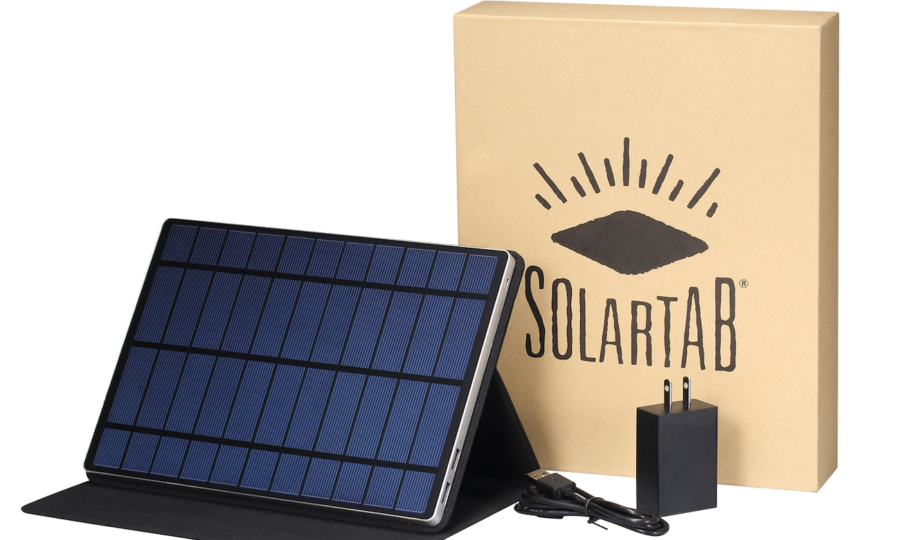 If your innovator is environmentally conscious, a solar laptop charger is a thoughtful and useful gift, especially to inspire them to work outside of their usual spots.
Blogger Ramsay Taplin explains why this is a great gift idea: "It's still in development stages but is looking really promising for those days where you need to be on the laptop but might want to get out and away from the city and spend some time in nature."
$69 on indiegogo.com
Recommended by: Ramsay Taplin

Bio: Ramsay runs a blogging company from his couch that shares strategies for crafting a new career online. He loves clean-technology and renewable energy. Artificial Intelligence gives him nightmares.
---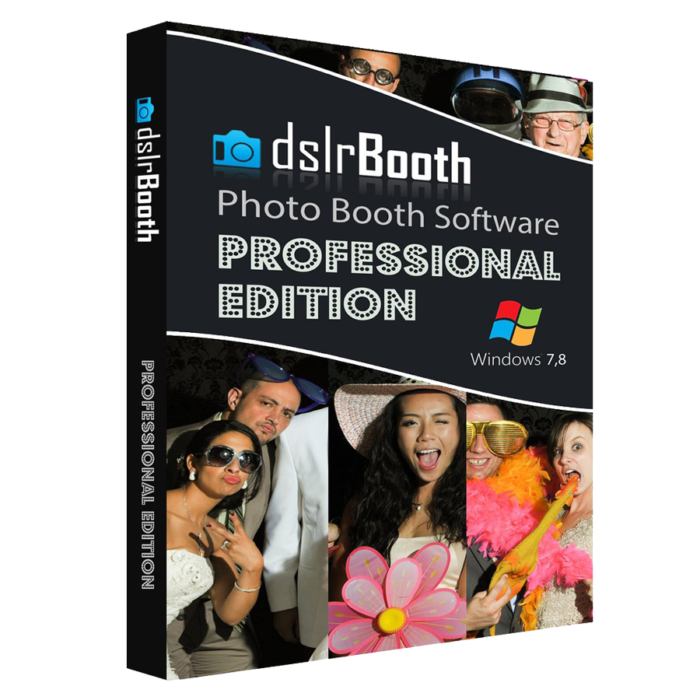 Is the innovator in your life a social butterfly, always bringing people together? Or are they a master networker and connector, perhaps a community or meetup organizer?
Either way, they'd appreciate this gift: a "social" photo printing software. HashPrinter allows you to display and print pictures from social media that have been tagged with a certain hashtag. It's a perfect way to engage attendees and give them a little memento of the event, as well as generate social media buzz. Your growth hacker will love this hack!
$60 at store.dslrbooth.com
---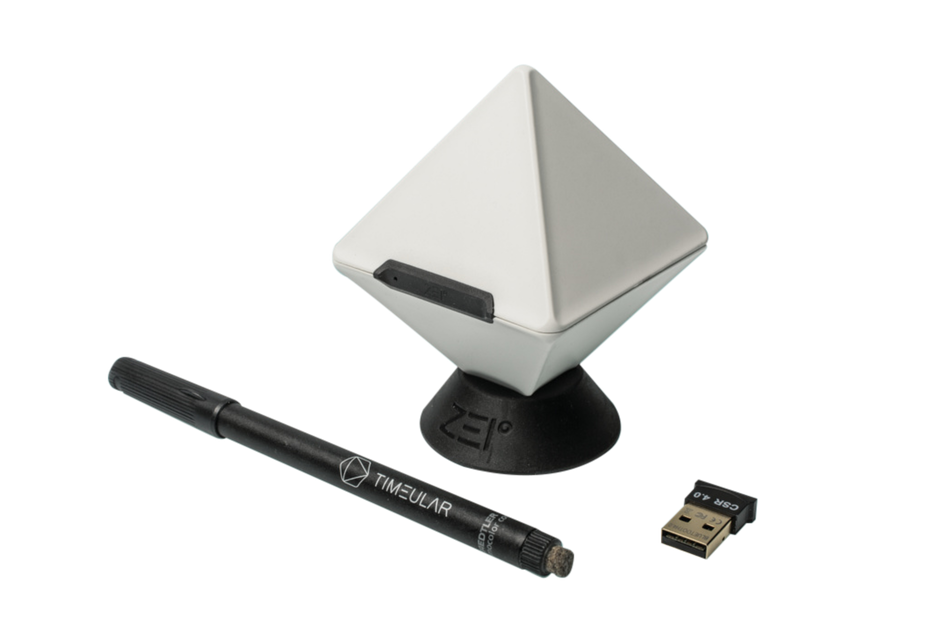 At the end of a long and busy day, we all wonder where our time went. Now, with a smart time tracking device, we don't have to wonder.
Why is this so useful? Ivan Blatter, time management blogger, explains: "Tracking your work in time to become more efficient can be a real struggle. This is why ZEI° has become my go-to time tracking tool. Time tracking gets comprehensible, complete and therefore – useful. Besides, the gadget is a real eyecatcher on my desk."
$112 at timeular.com
Recommended by: Ivan Blatter

Bio: Ivan runs one of the biggest and most successful blogs about time management in DACH region, and also works as a personal trainer in that field.
---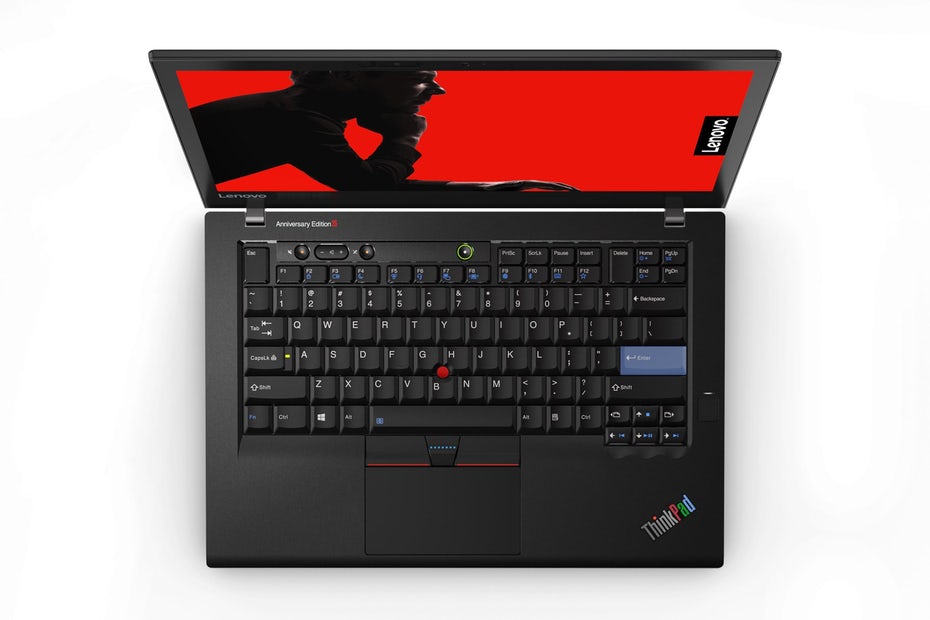 If your innovator is a Lenovo fan, you can indulge them with the 25th anniversary version of the ThinkPad. It's retro, using many of the traditional model's bento-box design touches, but supercharged with modern features and tech.
John Barton, Head of Engineering at 99designs, admits that: "It's ludicrously expensive and I'd not buy it for myself, but that classic thinkpad keyboard is 👌"
$1,899 at Lenovo.com
Recommended by: John Barton

Bio: John's the head of engineering for 99designs, formerly co-founder of defunct social film startup goodfilms, and previous head of engineering for Envato. Loves books, vintage computing, indoor rock climbing, and playing mean pranks.
Gift something they'll use everyday
—
Okay, practical gifts may not be the most groundbreaking. However, if you find that something that your innovator can use everyday, they'll certainly be thankful and think of you every time they use it.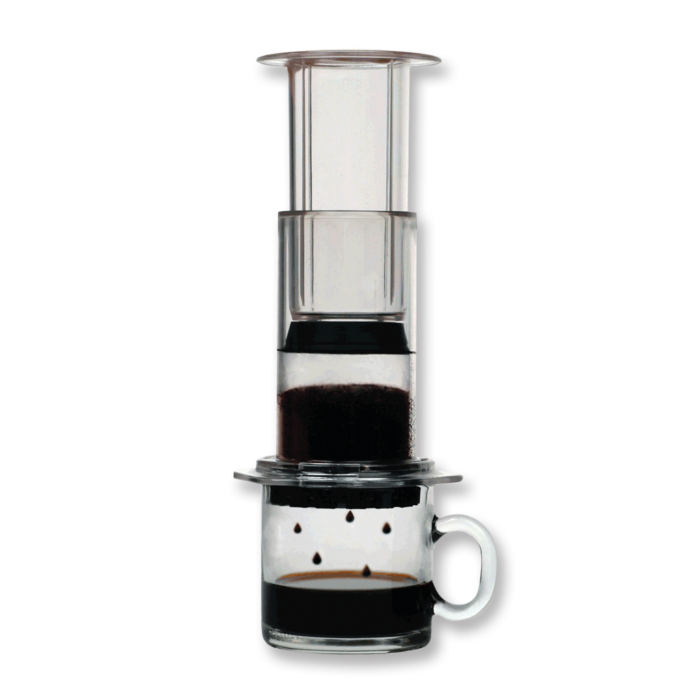 Any gift related to coffee is certain to delight your innovator. Especially one that will allow them to make their first cup at home before being off for the day.
Jennifer Aldrich, UX & Content Strategist at InVision, swears by the Aeropress: "This one isn't expensive, but as a person who only needs one cup of coffee at a time it changed my life. The coffee is absolutely incredible!"
$36 at amazon.com or $34.99 at dedicated retailers
Recommended by: Jennifer Aldrich

Bio: Jennifer is a UX & Content Strategist at InVision and design blogger at User Experience Rocks. Her career focus has centered on product design, usability testing, user research and content strategy.
---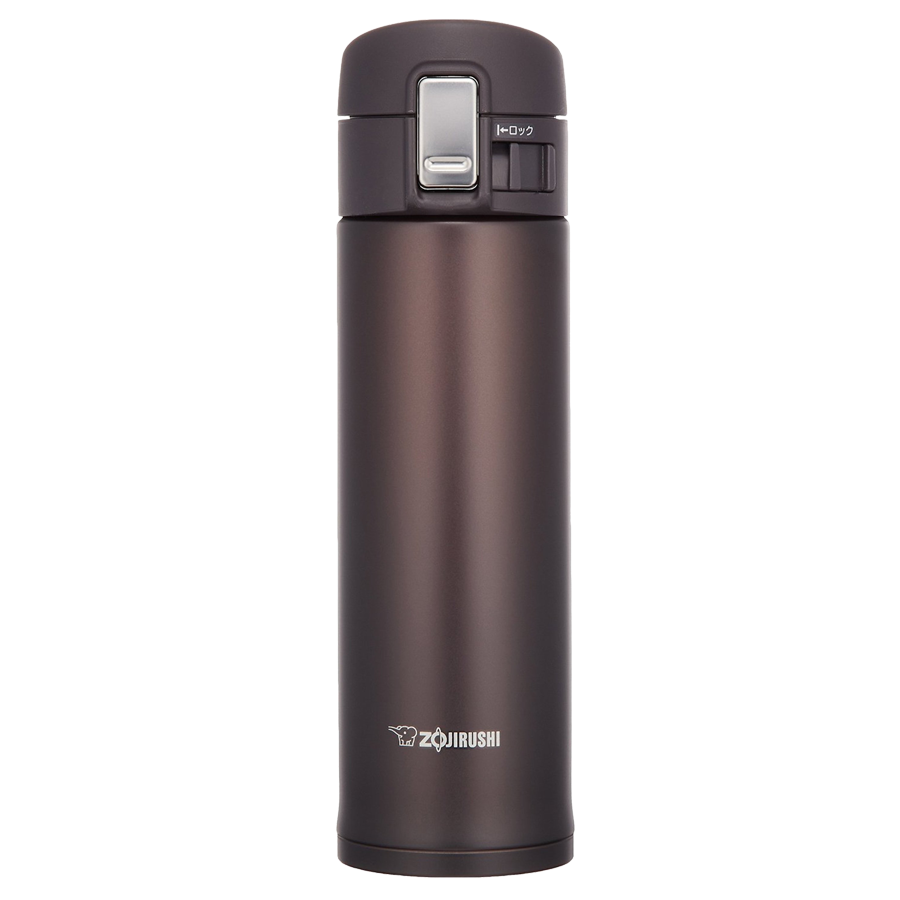 Once your lucky gift recipient makes their perfect morning coffee with their new Aeropress, let's make sure they can enjoy it hot during their long workday. Zojirushi's bottles feature a unique insulation technology that helps keep drinks hotter (or colder, for those iced coffee days) for longer — up to 6 hours. They also are lightweight and come in a bunch of fun and festive colors, perfect for the holidays.
$25 at amazon.com
---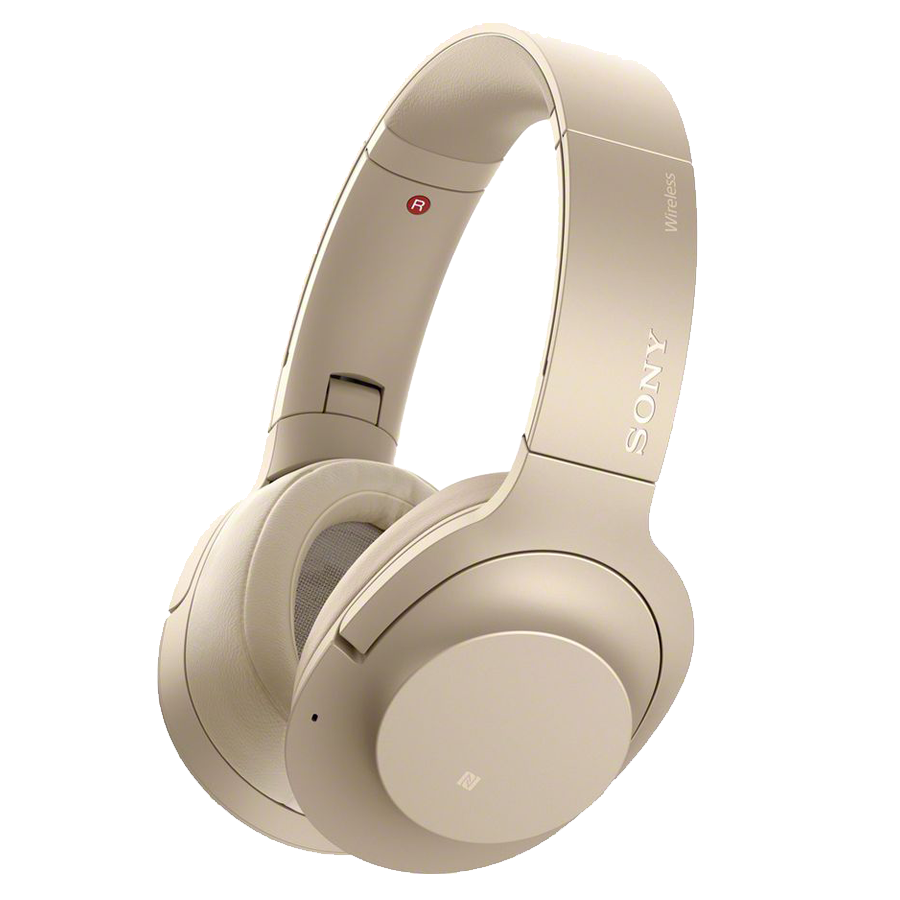 Innovators often work out of loud places, such as coffee shops, where a good pair of noise cancelling headphones can really make the difference. The quality of those client calls might just get better too.
The Sony pair comes recommended from Fiona Rolander, product designer from Sweden: "I'd be thrilled if I was given these headphones. Less noise, more focus. The gold one = 💛 "
$350 at sony.com
Recommended by: Fiona Rolander

Bio: Fiona is a freelance product designer from Sweden (and half Costa Rican). She designs for both web, mobile and the occasional print. Most recently she worked at Dropbox in San Francisco with the mission to improve the way people work together.
---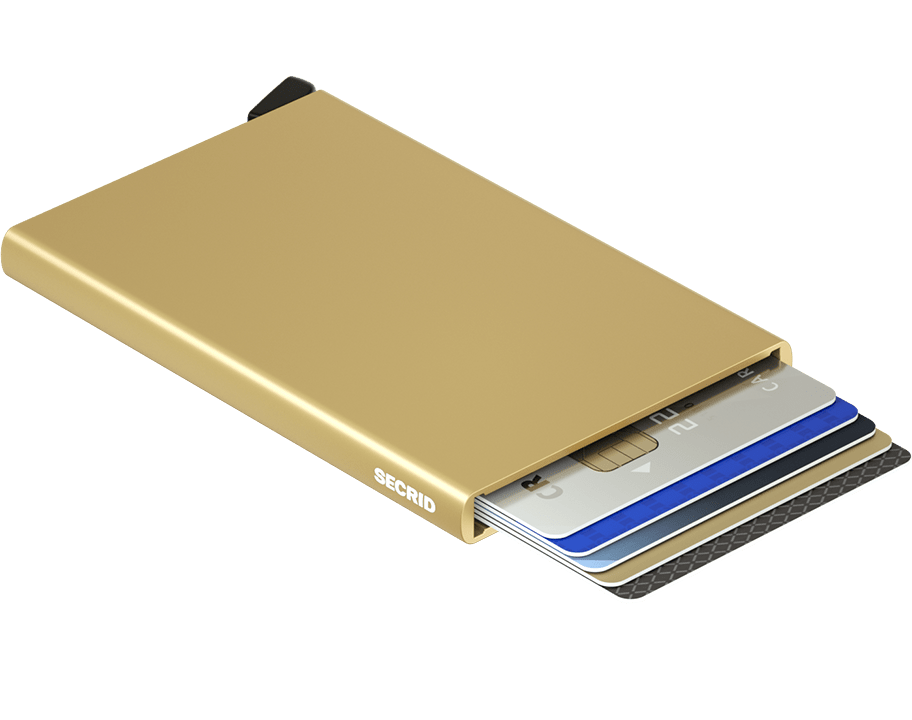 Let's be honest: bulky wallets are a thing of the past. Your innovator probably uses Apple Pay whenever they're given the option, so why not give them a minimal wallet that is suited to their needs?
Megan Dell, Head of UX for 99designs, explains why this wallet is different: "This is a beautiful and simple wallet designed in Holland. I rarely carry cash, so this is all I need. Their sales pitch is based on the security of the material used in their design, protecting your cards from being skimmed, but it is really the experience of using this wallet that sells it – the way you eject your cards is a brilliant design that is a delight to use."
$45 at secrid.com
Recommended by: Megan Dell

Bio: Megan is the Head of UX for 99designs and began working in the field back in the day when nobody cared about the internet. Outside of work, she finds it hard to sit still and enjoys painting, running and other assorted fitness-type activities. Megan also collects retired greyhounds and currently has three.
---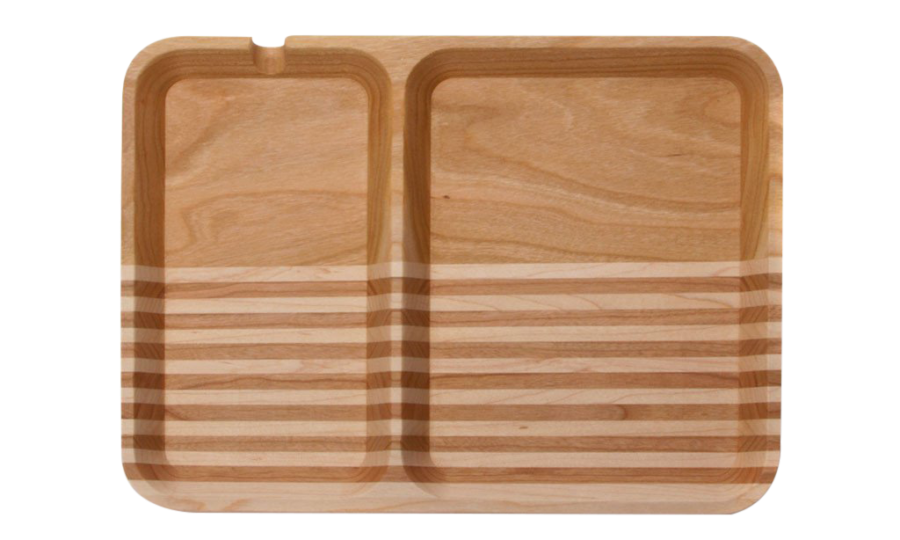 Melissa Obleada, employee experience designer at Hubspot, recommends two items: "First, I recommend the rectangle valet from Maxx&Unicorn in the cherry finish. I don't have any of their wood products but I have their wallet which is also amazing. Second: table tiles from AreaWare. Super cute and I have them on my coffee table even when there are no drinks. Functional and aesthetically pleasing."
$18 for the table tiles at areaware.com and $88 for the valet tray at m-u.co
Recommended by: Melissa Obleada

Bio: Melissa Obleada is a design lover (and occasional doer) based out of Somerville, MA. She currently works at HubSpot, where she focuses on creating a remarkable employee experience with a special focus on diversity and inclusion.
---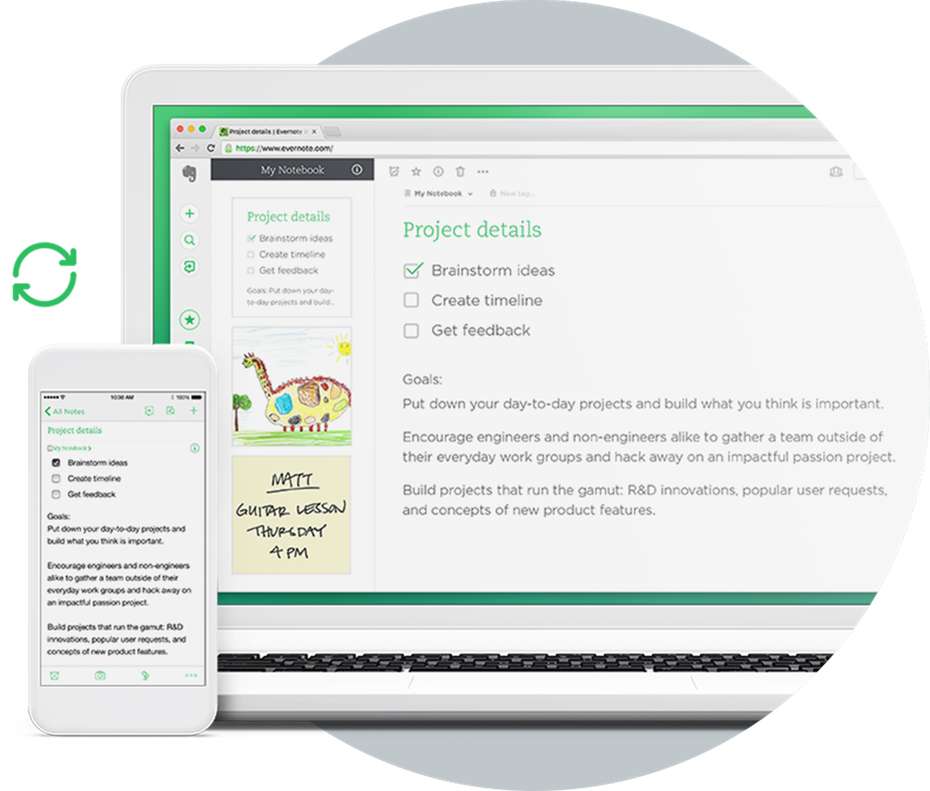 An innovator's life is full of ideas, notes, and things to keep track of. Evernote will help them remember and organize everything — a true second brain. Chances are they're already using the basic version, so they'll immediately appreciate the value of an upgrade. Compared to the free plan, this version comes with extra storage, offline access, and syncing with all your devices.
$35 per year at evernote.com
---
You know what's a classic gift that your innovator, however technologically-enabled, will definitely use? A Moleskine notebook. For a holiday gift feel, you can personalize it to the recipient by engraving a message on its cover.
Serial innovator Wayne Sutton says that you can't go wrong with a classic like this!
$15 at moleskine.com
Recommended by: Wayne Sutton

Bio: Wayne is a serial entrepreneur and co-founder of Change Catalyst and its Tech Inclusion programs. His experience includes years of establishing partnerships with large brands to early stage startups. Wayne's life goal is to educate entrepreneurs who are passionate about using technology to change the world.
Make them smile
—
Maybe your innovator has their bases (devices, everyday practical tools) covered. How thoughtful is it to simply make them smile with your gift?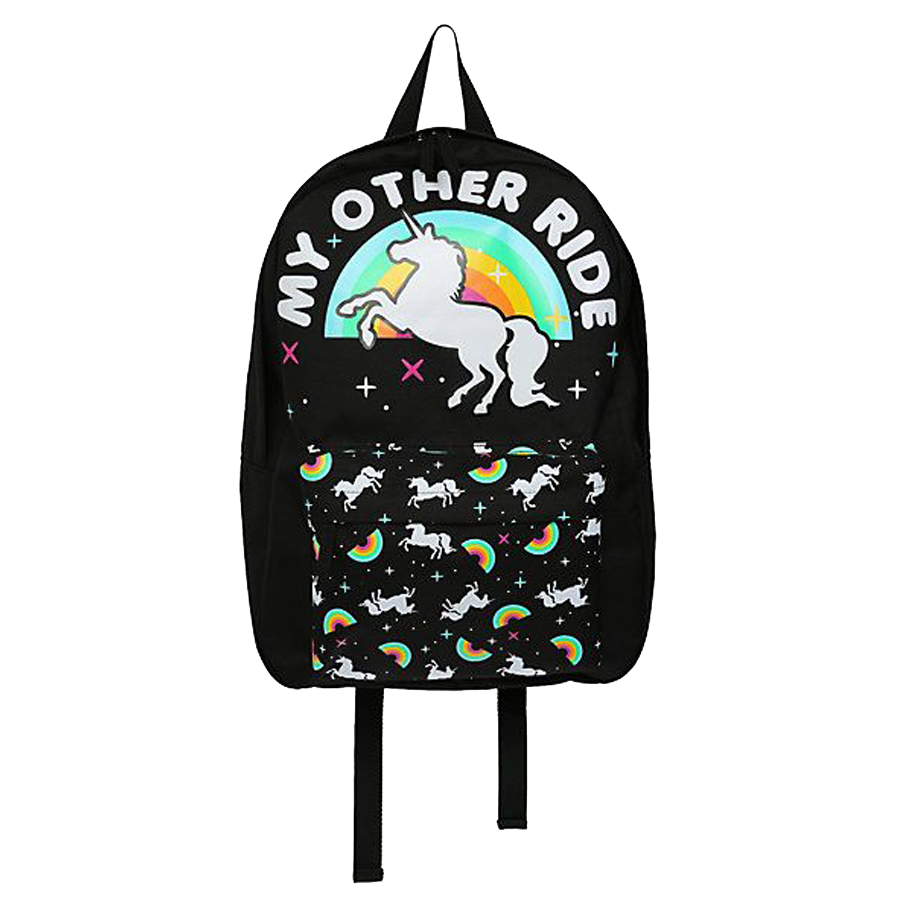 Make your innovators unicorn dreams come true… sorta. If not exactly gifting them a billion-dollar company, you can make them laugh a bit at themselves with some unicorn apparel. Pinterest offers some inspiration, or you could easily print your own to personalize it further.
Recommended by: Larry Kim

Bio: Larry is the Founder of WordStream, Inc and MobileMonkey. He is also a top columnist at Inc. Magazine, Medium, Search Engine Land, Social Media Today, and more. His key interests include: AdWords/PPC/SEM, Social Media Ads (Facebook/Twitter), Entrepreneurship & Start-ups.
---
These "serendipity cookies" are not real cookies, but they're almost as good as their sugary counterparts. At zero calories, they give you a happiness boost or a quick meditation exercise to help you relax.
Founders Sarah Schäfer & Julia Meder explain why they came up with this concept: "Instead of eating sweets when feeling stressed, people can take an 'alternative cookie'. There's an inspirational note in every cookie to boost your motivation and self love. It's a product from fempreneurs for fempreneurs to help each other cope with stress."
$19 at dawanda.com
Recommended by: Sarah Schäfer & Julia Meder

Bio: Sarah and Julia are both running successful coaching businesses and started their podcast 'eigenstimmig' in January 2017. In every episode, they interview a woman who lives her passion (in her job and/or in her free-time).
---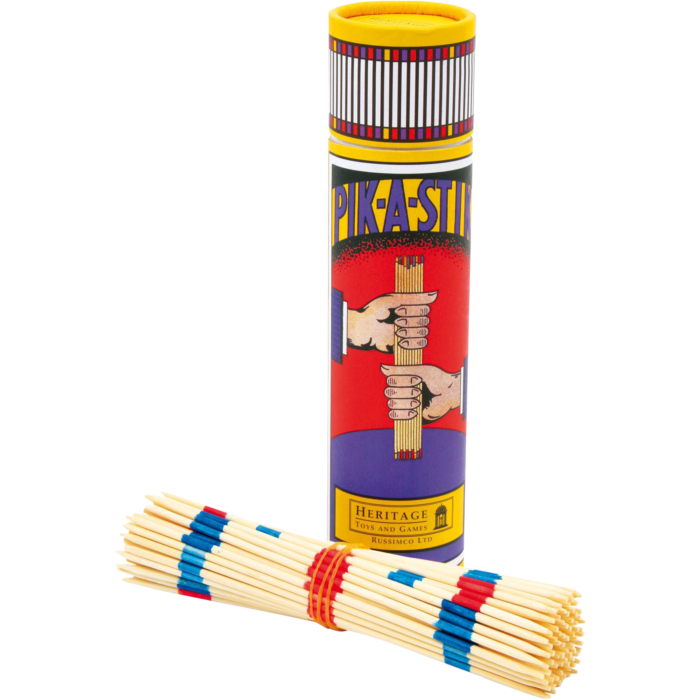 In between their busy workdays, innovators tend to leave themselves little time for play. Add a little fun to their days with a gift they probably recognize from childhood: Mikado sticks.
German innovator Freya Oehle explains why this is such a great gift: "I didn't play it for years and have just recently rediscovered it thanks to a friend. This game relaxes you immediately, as it punishes impatience and requires full concentration. Quite perfect for a quick break around lunch time to refocus yourself."
$8 at amazon.com
Recommended by: Freya Oehle

Bio: Freya is a German entrepreneur who founded the online shopping watch list spottster at the age of 23. Until May 2017, the platform gained over 6000 partners and 220000 customers. She liquidated the company this summer and sold parts of the software to start a new business with her co-founder.
---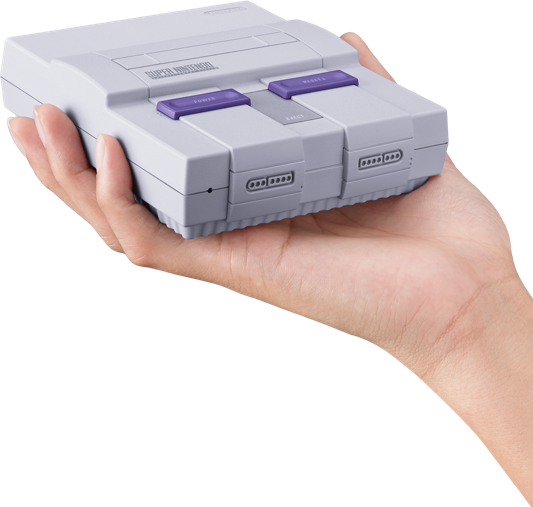 For another taste of childhood, but this time the electronic version, gift your innovator a Nintendo. The Super NES Classic looks and feels just like the original '90s home console, except it's super small. Your hacker friend can forget about the worries of their day as they play the 20 classic games. Nothing better to unwind than a game of Super Mario Kart or Street Fighter, right?
$80 at nintendo.com
---
17. Charity donation
Donating for a cause that your innovator cares about and works towards is a wonderful way to show appreciation. A great organization is Back on my Feet, which combats homelessness through the power of running. Additionally, they provide practical training and employment resources to help homeless people across 12 major cities to achieve independence, accountability and empowerment.
---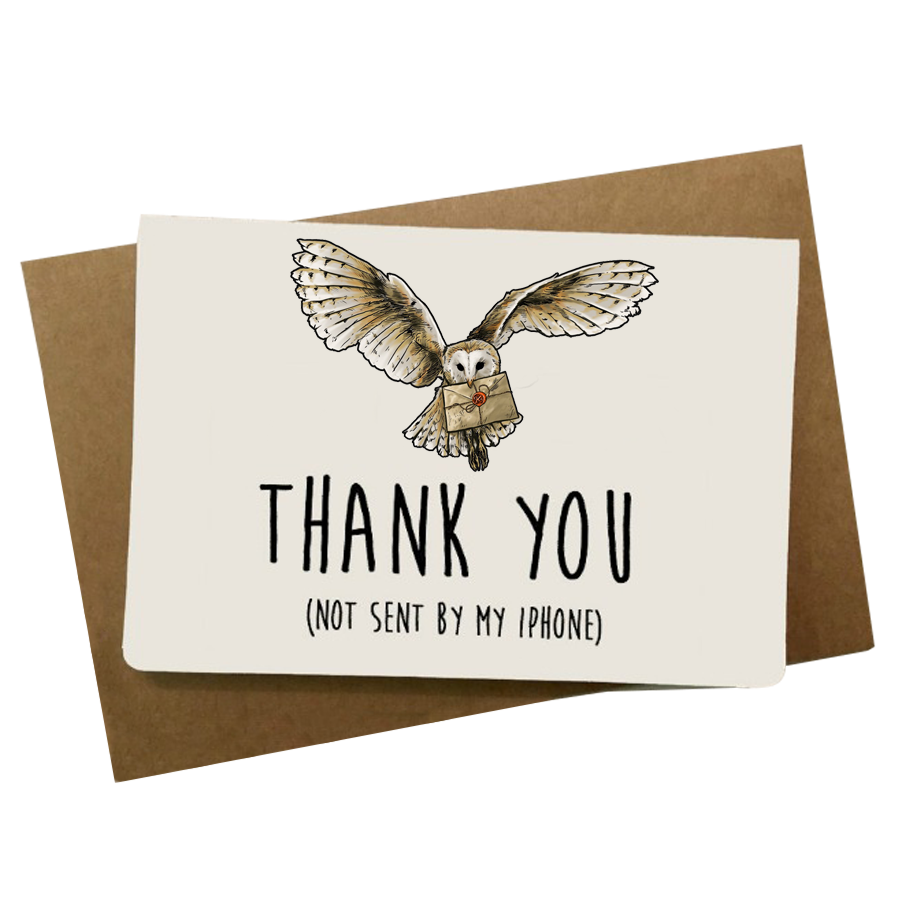 18. Handwritten card
Nothing says personal and thoughtful more than a handwritten card.
Sujan Patel, co-founder of Web Profits, has other tricks to make his gifts stand out: "I don't send gifts during the holidays as that's when people are expecting them and during that time no matter what I send, they blend in with the rest. I usually send gifts at random, usually accompanied with a hand-written thank you card. My trick is sending a gift for the spouse of the person. I learned this trick from Jon Ruhlin, author of Giftology."
Need a custom card designed? Work with a professional designer on 99designs.
Recommended by: Sujan Patel

Bio: Sujan is the co-founder of Web Profits, a growth marketing agency helping companies leverage the latest and greatest marketing strategy. He has over 13 years of internet marketing experience and has led the digital marketing strategy for companies like Sales Force, Mint and Intuit.
---
19. Personalized video
Take the handwritten card to the next level and send a personalized video with your holidays wishes instead!
Digital marketer Sam Hurley spells out all the benefits for you:
#1) You don't need a massive budget (if any)
#2) Videos are extremely personal and memorable
#3) The human touch matters more than anything else
#4) You don't need wrapping paper (which helps if you're terrible at wrapping!)
#5) Video is proven to be highly-engaging (so you will surprise, stand out AND delight your recipients)
Bio: Sam is a lateral-thinking digital marketer holding solid experience in both agency and client-side settings. He is Founder of the eagerly-anticipated OPTIM-EYEZ platform.
Make 'em healthy
—
Between the coffee-is-life, and the sleep-when-I'm-dead attitudes, we all know your innovator could use a dose of healthfulness in their lives.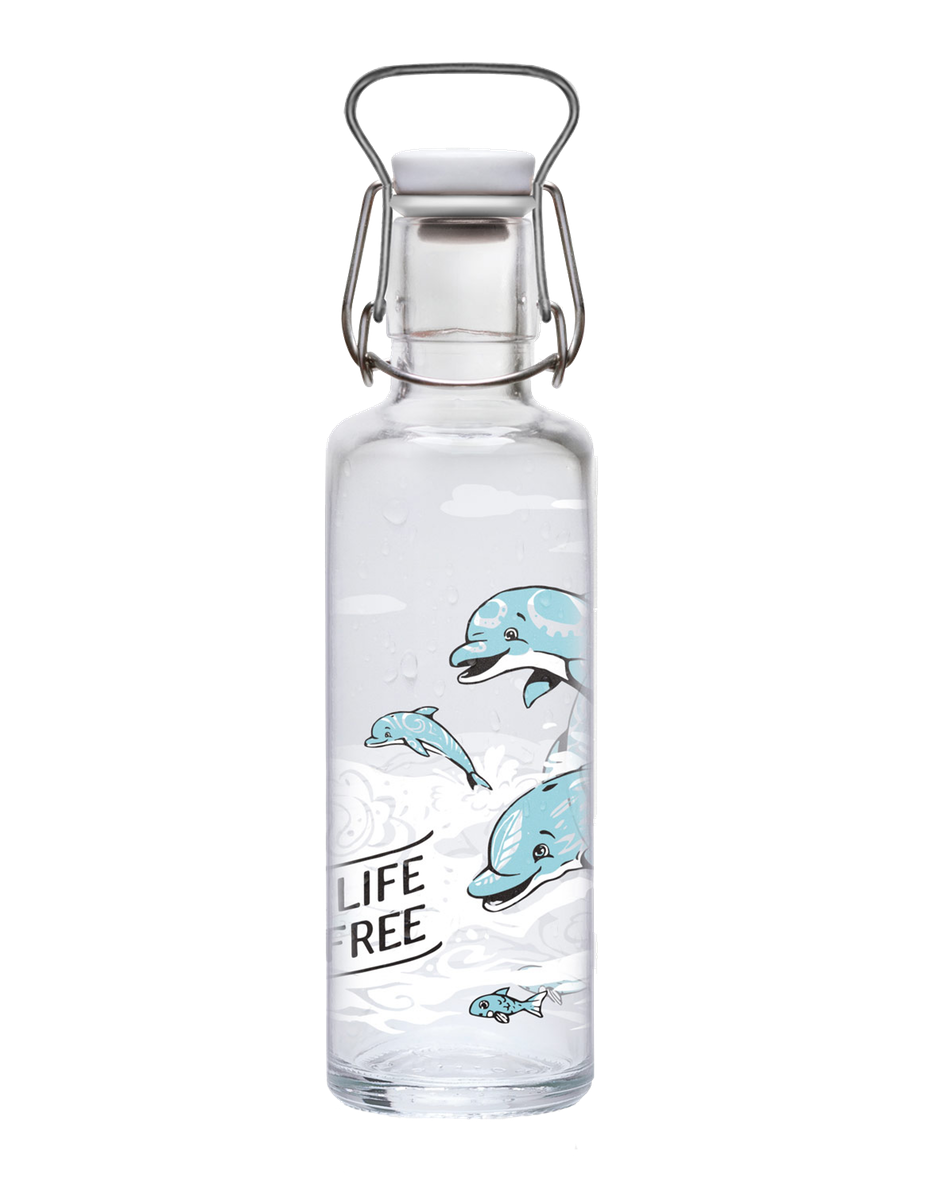 Let's just say it: your innovator is probably not drinking enough water. Cajole them into healthier behaviors by gifting them a nice-looking, environmentally conscious water bottle.
German innovator Antje von Dewitz is a fan: "I always take this little art piece with me while working to make sure I don't forget to drink on a regular basis. Combined with filtered tap water, it also saves our personal and global store of water."
$30 at soulbottles.de
Bio: Antje is a German entrepreneur. She is the managing director of the company VAUDE (founded by her father in 1974), a producer of mountain sports equipment with currently 1600 employees.
---
21. Meditation classes
We could all benefit from meditation, especially the busier among us.
Shayne Tilley, who runs Organic Growth at 99designs, says that: "A disrupters world is full of hustle and crazy. It's important to seek and find the quieter side to give balance and perspective out of the moment."
Bio: Shayne runs Organic Growth at 99designs which means he works side-by-side with kick-ass marketers, creators, creatives, and engineers to help 99designs grow. Likes to be judged by what he's done, not his title, so he's unlikely to give you one – no matter how fancy it might sound.
---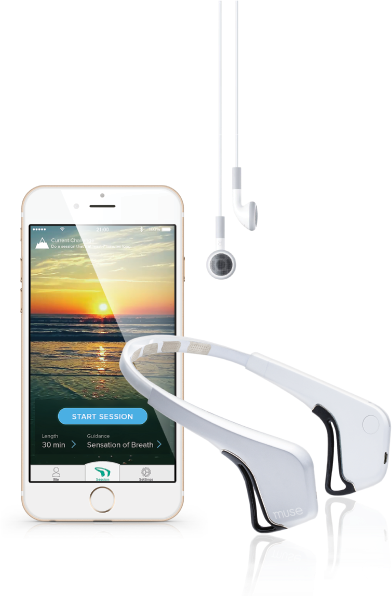 22. Meditation headband
There's a tech-forward version of meditation classes, and we're talking beyond apps that guide you through meditation sessions. Muse is a meditation headband that acts as your personal meditation assistant. It uses brain-sensing technology to measure whether your mind is calm or active, and translates those signals into guiding sounds.
$249 at choosemuse.com
Bio: Ryan is a globally renowned digital marketing, social media and business expert. He is the Senior Director of Global Marketing at HubSpot, and has held senior leadership roles at Salesforce, ExactTarget, Microsoft and Qantas Airways.
---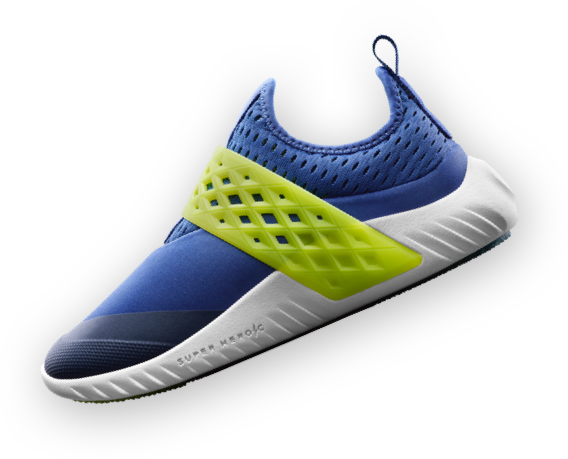 23. Running shoes
Inspire your innovator to hit the treadmill or the park with their kids in tow. Brand new running shoes will help motivate both parties.
Jason Mayden recommends Superheroic's product that is geared towards super-powering a kid's playtime.
$79 at superheroic.com
Bio: Jason is the Co-Founder and CEO of Superheroic, and former Design and Innovation Executive of Nike.
Feed their nerd
—
Let's admit it, most "hackers" are really nerds. Indulge them with a good book, or have them geek out with even more creative gifts.
24. Some good old fashioned hardcovers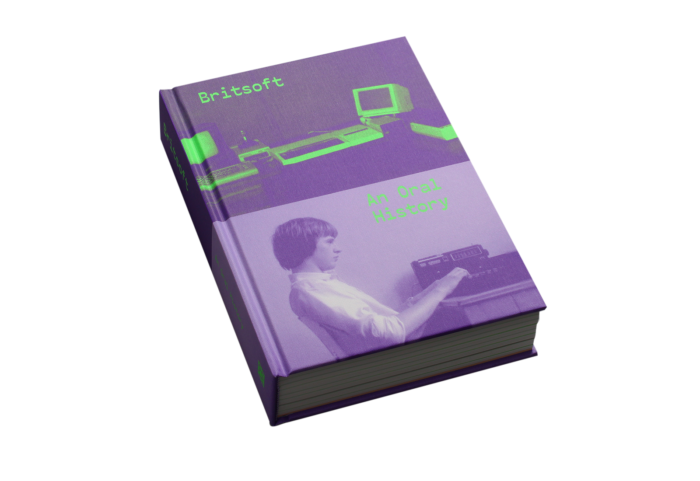 Most innovators have already read "The Lean Startup", so what are some titles that they may not have picked up yet, but are sure to find valuable?
John Barton, head of Engineering at 99designs, recommends Britsoft: An oral history. "Published this year, it's a beautifully designed book capturing the history of a key part of computing history that wasn't in Silicon Valley. A solid chunk of the 99designs engineering team cut their teeth on those machines in the 80s and I'd love to have it in my stocking this year."
Bram Kanstein, creator of StartupStash, recommends Hacking Growth by Sean Ellis.
Nigel Dalton, Chief Inventor at REA-Group, has a list for you:
Each at $15-$20 on amazon.com, and $40 for Britsoft on readonlymemory.vg
Recommended by: Bram Kanstein

Bram is a Startups & Innovation Expert, Growth Advisor and Top Product Hunter. He's the creator of Startup Stash & StartupWatching, and most recently of No Code MVP.
Recommended by: Nigel Dalton

Nigel is Chief Inventor at REA-Group and a blogger for Luna Tractor. His interests include agility, systems-thinking and lean-doing advocate. He's also a passionate garage musician and cyclist.
---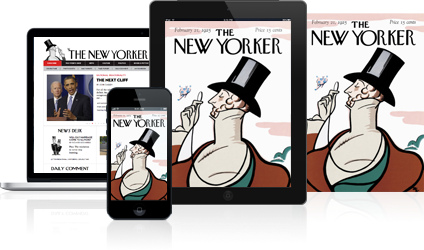 25. Print subscriptions to magazines
There's a certain quaint beauty to print subscriptions. In a world where news and content—of all levels of quality is widely available and overwhelming—print magazines can actually help cut through the noise and focus on the best-quality reads only. So consider gifting to your innovator print subscriptions to some great publications. We all know they can use some time off their screens.
Some great ones include: New Yorker ($59 per year), FastCompany ($12 per year), Adweek ($159 per year), Wired ($10 per year), and National Geographic ($12 per year).
---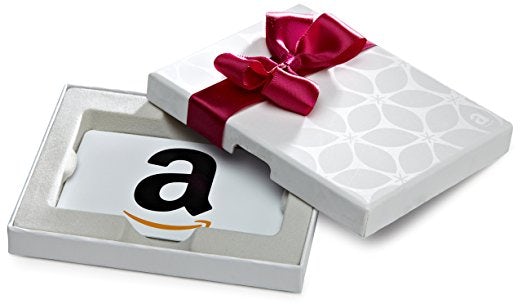 If your innovator is a prolific reader and you're not quite sure what books they haven't read yet, marketer Jules Marcoux recommends an Amazon gift card to let your innovator buy all those books that have been on their to-read list. If not particularly inspired, that's certainly one gift that won't go unused.
Jules Marcoux is an entrepreneur, marketer and author from snowy Quebec City. He loves to invest in groundbreaking ventures, write books, and give life to his crazy ideas. He currently acts as the VP/CMO of Outgo.com, an online marketplace where local businesses can sell their best experiences.
---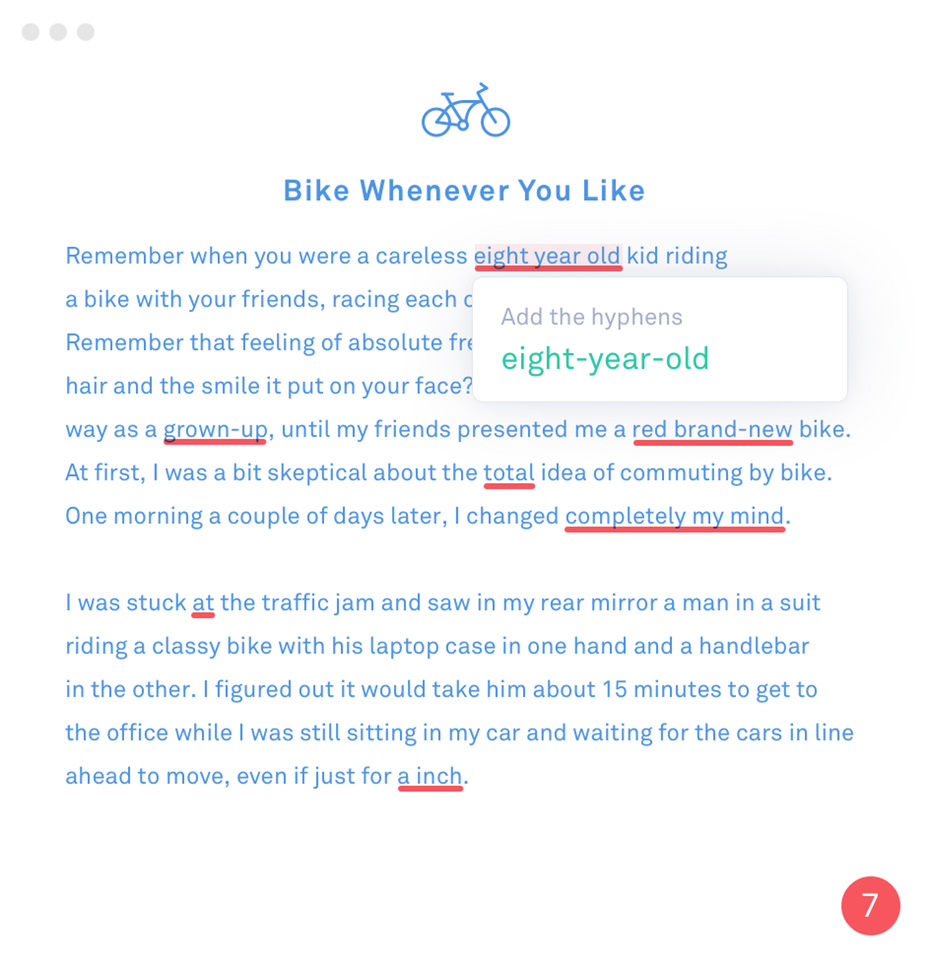 Innovators have to write an unfortunate number of emails, and documents for their companies. When you're 12 hours into your workday with no end in sight, notions of grammar seem to be one of the first to vacate the brain.
Shayne Tilley of 99designs recommend buying a subscription to Grammarly "to help even the worse spellers in the world (like me) tell a more meaningful story in words."
$140 per annual subscription at grammarly.com
---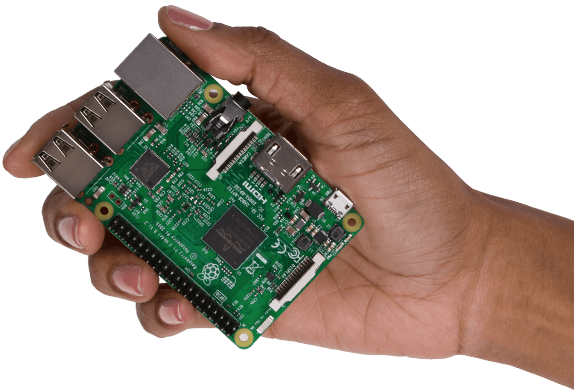 If your innovator is not a developer, chances are that learning how to program is high on their list. Help them get closer to that goal—and have fun with it—with Raspberry Pi. It's a small and affordable computer that you can use to learn programming. There's a ton of projects that they can undertake with this simple device, including remote controlling a buggy, creating a basic piece of wearable software, and making a digital pixel pet. Bonus: this is a good one for kids, too.
$35 at microcenter.com
---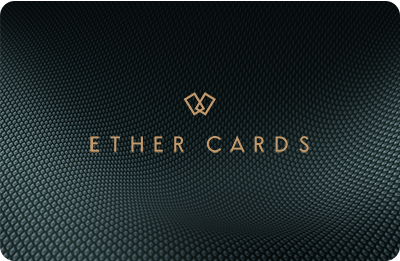 Here's an actual cool "nerdy" gift that will make your innovators' eyes sparkle: ether cards. They're a quick and convenient way to give ether, tokens, or other blockchain assets to friends and family.
Serial innovator and inventor Evan Luthra makes this gift sound quite compelling: "Not only is it a great gift, it's also a sound investment – the value of the gift cards will rise significantly over time if someone does not choose to use it. For example, if you brought $10 of Ether 5 years ago, it would be worth over $40,000 today."
$50 at Ether.cards
Evan Luthra is a serial entrepreneur, angel investor and innovator. Always on the cusp and leading edge of new trends and innovations, he has become a true innovator and recognized name in the world of startups. He has started various technology companies and at one time, managed products used by millions of people.
---
So there you have it: 29 gift ideas for the innovator in your life. We hope you and your innovator enjoy!
Thanks for entering!
Want two more entries? Share this article on Twitter and Facebook with the hashtag #99giftguide to receive up to two additional entries. Good luck!
Of course there's many cool potential gifts out there, and we certainly missed some. What are you planning to get your innovator? Tell us in the comments!
Original article written by Anada Lakra >
[wpseo_map width="100%" height="300″ zoom="-1″ map_style="roadmap" scrollable="0″ draggable="1″ show_route="0″ show_state="1″ show_url="0″] [wpseo_address hide_address="1″ show_state="1″ show_country="1″ show_phone="1″ show_phone_2="0″ show_fax="0″ show_email="1″ show_url="1″ show_logo="0″ show_opening_hours="1″]