15 blogs ecommerce entrepreneurs should read right now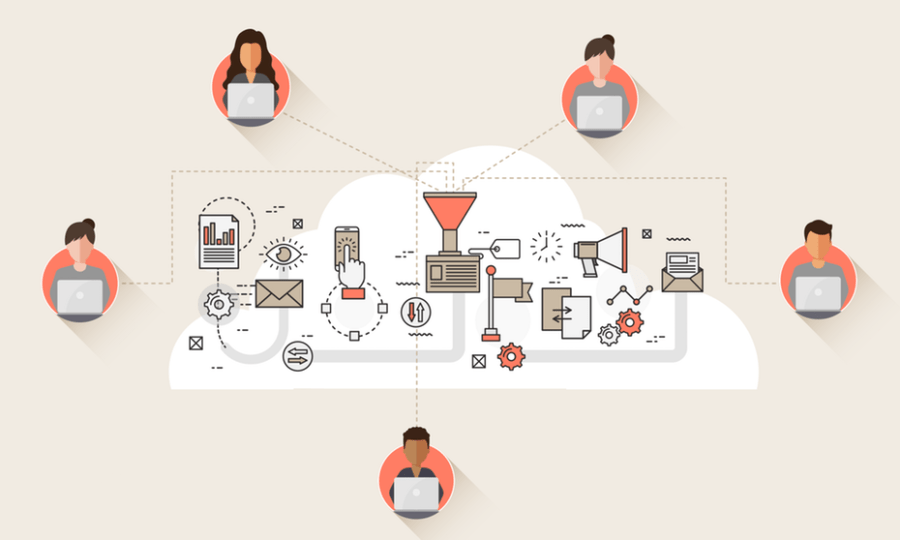 It is a well-known fact that ecommerce is a steady-rise industry. In 2016, it accounted for almost 400 billion USD in sales, which is over 8% of total retail sales in the United States, up from 7.3% in the previous year.
It is no wonder then that there are a wealth of tools, resources and content to enable ecommerce entrepreneurs to launch and grow their businesses—so much so, in fact, that keeping track of them can be overwhelming.
So, where do you start? If you're using a ecommerce platform to host your business, chances are they curate a blog. Start there, as their content may be most relevant to help you make the most of their product and features.
Beyond that, there are a ton of resources to inform, teach and inspire you in your entrepreneurial journey, from the technical nitty-gritty to the big picture stuff. Here are the 15 best ecommerce blogs to keep tabs on (literally).
As an ecommerce entrepreneur, you probably already know Shopify as the platform that gives you all the tools needed to effortlessly build an online store. In the process of helping about 380 thousand merchants launch their online businesses, it turns out Shopify has learned a thing or two about success in ecommerce—and they generously share that know-how in their blog. Check it out for business ideas inspiration; resources on how to get started with your new business; financial and accounting advice on increasing profitability; best-practice tips on acquiring new clients on various channels; targeted advice around different types of ecommerce businesses based on industry; and inspirational stories of ecommerce entrepreneurs' struggles and successes.
Our favorite: 6 Creative Ways to Surprise And Delight Your Customers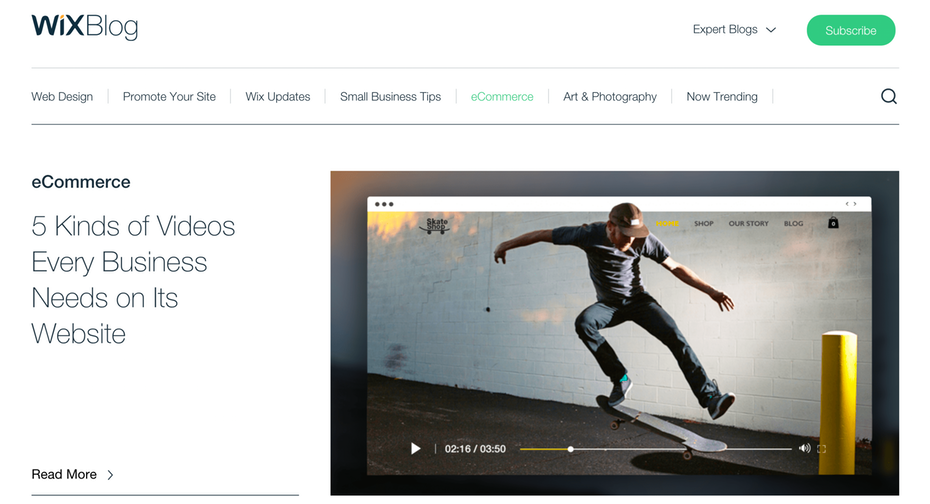 Wix is one of the most popular web platforms for non-tech entrepreneurs building their businesses online. Their wide-ranging blog has a wealth of e-commerce content: both on the tech side—such as tips on improving your website design, UX and SEO to drive higher sales and conversion—and on the content side—such as ecommerce trends and success stories.
Our favorite: Building Your eCommerce Marketing Strategy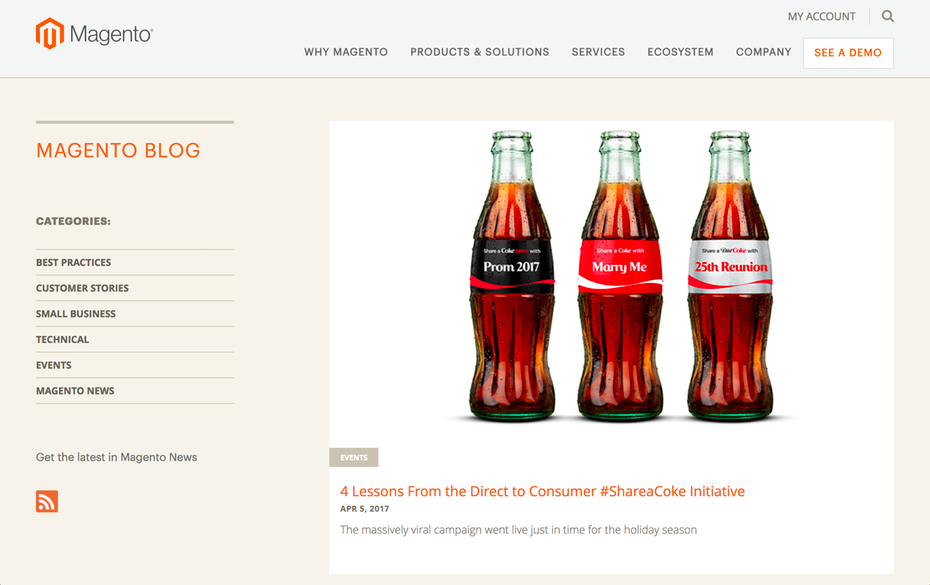 Much like Shopify, Magento is an ecommerce platform that, on top of allowing entrepreneurs to build highly customizable online stores, provides high-quality ecommerce content. Navigate to their blog to read best practices, customer stories, small business focused content and technical spotlights. As a bonus, if you want to take things from online to IRL, they host dozens of events annually around the globe.
Our favorite: Small Business Retailers: 5 Tips to Prepare for Success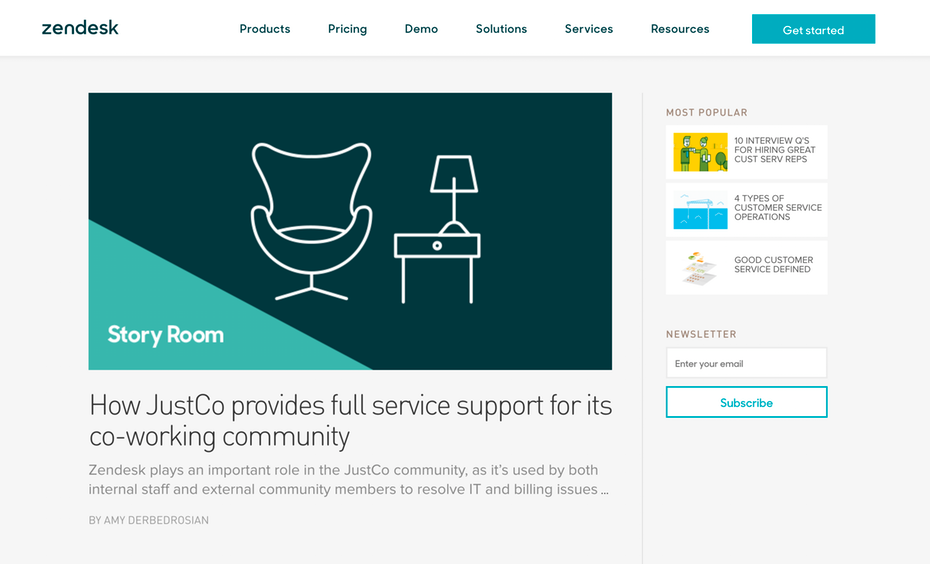 Zendesk is all about customer service. Their chat and support software helps companies connect and learn better from their customers, while their blog offers best-practice tips on customer service, operations and leadership. What does this have to do with ecommerce? Well, a great product can only get you so far; a smooth shopping experience can be equally important. Especially if your target buyer are millennials, you will want to fine-tune this aspect, as millennials value a great user experience and efficient customer service very highly.
Our favorite: What's the best way to build customer loyalty?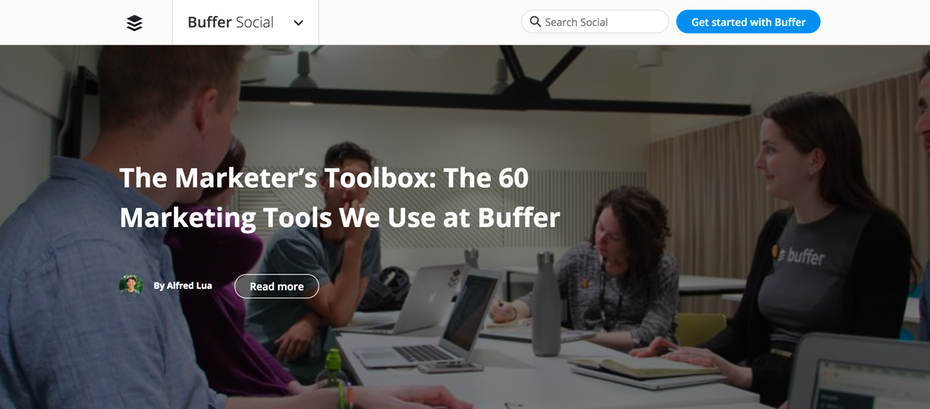 You may be wondering, what can an application that helps me space out tweets teach me about my ecommerce business? Well, ecommerce is all about social, and social is Buffer's bread and butter. Among a wealth of articles and podcast offerings on social media and online marketing, the content that shines brightest is certainly the comprehensive how-to guides on mastering different social platforms.
Our favorite: The Complete Guide to Instagram Ads: A Step-by-Step Guide to Advertising on Instagram
The ultimate purpose of marketing is conversion to sales, and Hubspot—a leading inbound sales platform—provides a lot of content to help you get from point A to point B. As a reminder, inbound sales is when you attract potential customers to you (SEO, posting on social media), whereas outbound is when you initiate direct sales contact with a potential customer (cold calling and emailing). Focusing on the former, Hubspot offers many invaluable free tools for their users, such as a Customer Relationship Management system, and—you've guessed it—their blog. Whether it's a sales or marketing topic that you want to learn more about, Hubspot has probably covered it at a granular level. With over 200k subscribers on their newsletter, this is one bandwagon you want to be on.
Our favorite: The Year of Customer Experience: How Ecommerce Brands Can Prepare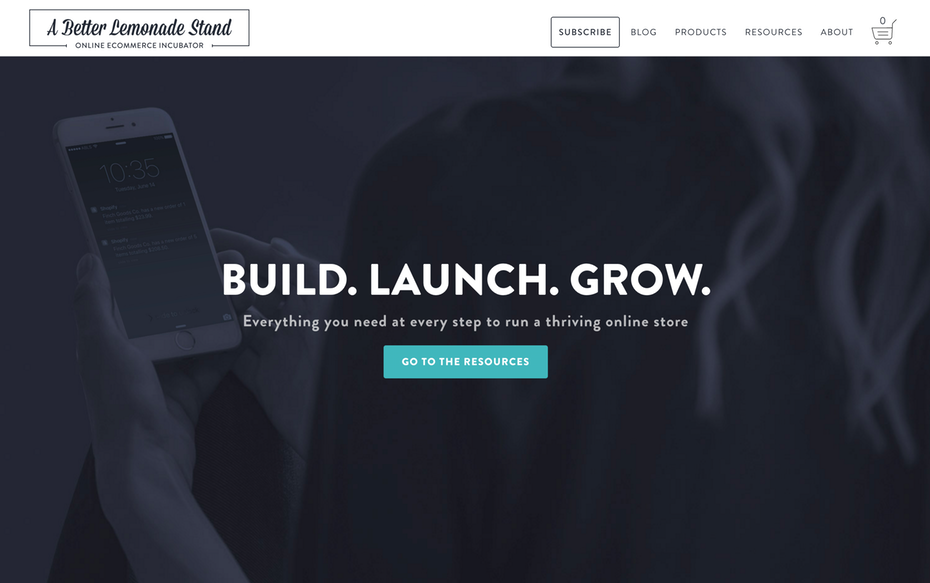 Think you're in this journey alone? A Better Lemonade Stand will change that. This online ecommerce incubator is all about empowering entrepreneurs with the content and tools to start and grow an ecommerce business, especially at the early stages. Their posts are structured into very practical categories, including conversion optimization, shipping and fulfillment, sourcing suppliers and product selection. Their Facebook group of thousands of users also adds to the community-building aspect.
Our favorite: The Ultimate Shipping Strategy Cheat Sheet
Are you shooting to hit the million-dollar mark with your ecommerce business? eCommerceFuel can help. Principally a members-only community for successful store owners, eCommerceFuel maintains a blog geared towards entrepreneurs striving towards 6- to 7-figure dollar sales. They only post once a week, but it's high-quality content that deep dives into all the important ecommerce topics, including store operations, SEO and marketing, product sourcing and design, teams and outsourcing, etc. As a bonus, they have a podcast with over 200 episodes and as many lessons learned.
Our favorite: My $50,000 Bet: How to Plan for (and Justify) a New Website Design

When it comes to marketing and selling, it's all a numbers game. If calculus was never your forte, KissMetrics has got your back. The blog has everything you need to know around testing, measuring and analyzing your marketing data so it leads to meaningful improvements in the bottom line. They go into the nitty-gritty of testing every single aspect of your website so it's optimized for conversion, with plenty of examples of businesses that get it right.
Our favorite: 10 Disciplined Approaches to Google Analytics

Simply put, your ecommerce business might as well not exist if your prospective clients can't find it. And the way most people find things online is through a search engine. This is why Moz, the SEO software company, can be a great resource. Besides offering a free tool that helps you get a sense of your website's SEO standing, Moz maintains a blog all about SEO and online marketing tips and tricks—and does a great job of demystifying the technicalities of the subject.
Our favorite: Minimum Viable SEO: If You Only Have a Few Minutes Each Week… Do This!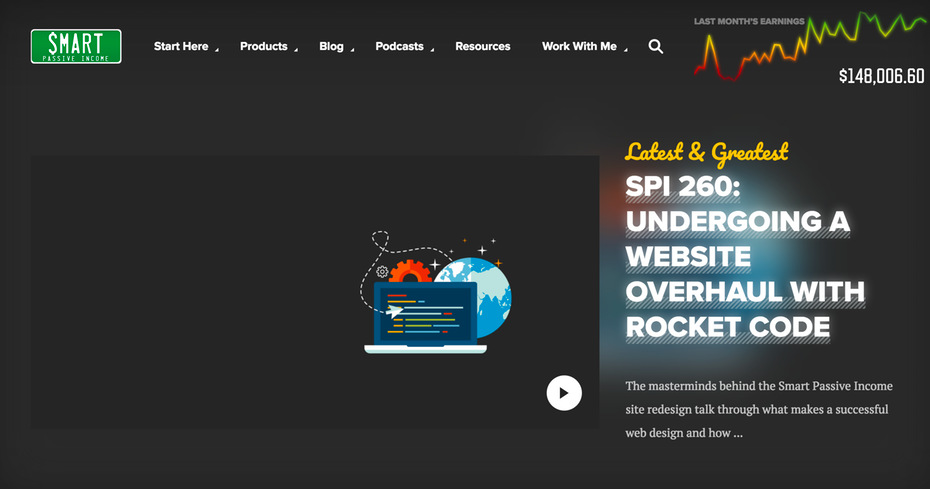 Is your business a passive income one, meaning that, once your product or service is built, it keeps generating income without significant real-time additional effort or maintenance? For instance, you may be selling an ebook which, once produced, can be purchased with one click over and over. If so, Smart Passive Income is the blog to bookmark. It features many tips, tricks and tools to setup a smooth growth engine that keeps working for you without you needing to lift a finger—every entrepreneur's dream. For those preferring listening over reading, SPI offers insightful interviews with successful passive income entrepreneurs.
Our favorite: 3 Tiny Shifts That Made a Huge Difference in My Business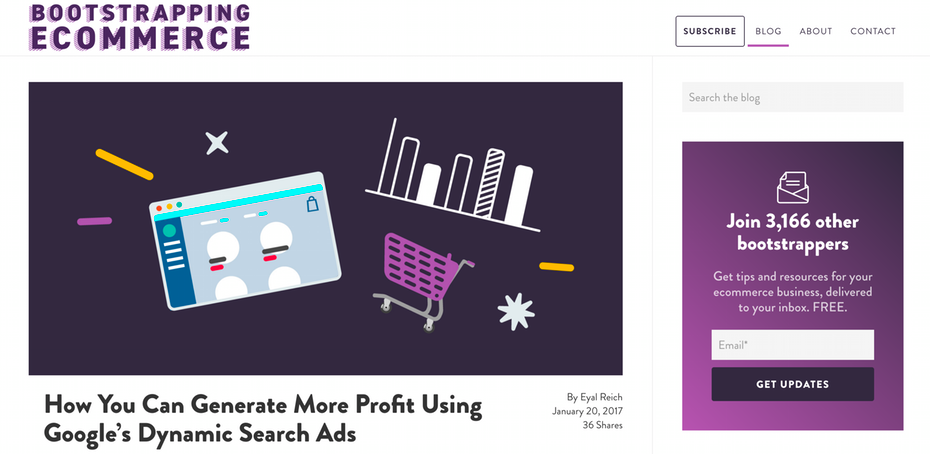 Be honest: are you running this ecommerce business from your parents' basement while working shifts at Sephora? If the budget is tight, or if this business is—at least for now—a side project, Bootstrapping Ecommerce is your friend. The blog, featuring handy tips and tools for getting things up and running on the cheap, highlights that little time and money forces you to get creative and should be used as a strength.
Our favorite: Growth Hacking for New Ecommerce Stores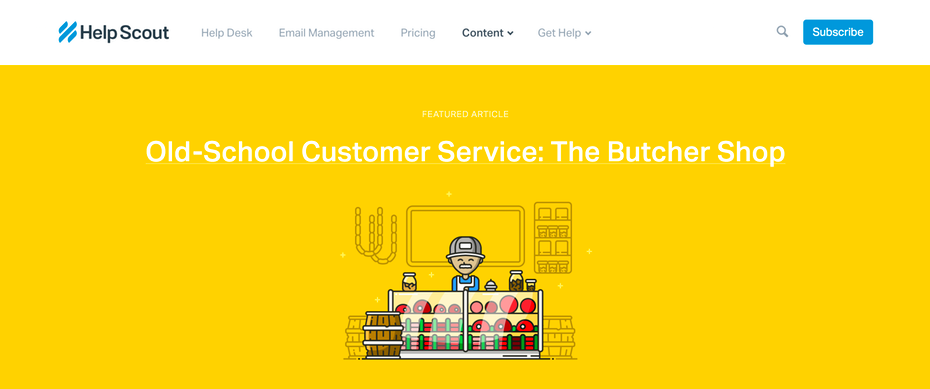 Similarly to Zendesk, Help Scout builds customer success tools to help you keep your customers happy. And we all know that happy customers means a happy bottom line. While their blog does shed light into Customer Support topics—such as how to navigate tough customer conversations, run great customer interviews, write killer customer thank-you notes, etc.,— it also tackles broader topics of company growth and culture—such as how to build a community around your business, how to figure out the right org structure for your company and how to take advantage of constraints. An all-around great resource for building a customer-centric business!
Our favorite: Illustrations Are More Than Digital Eye Candy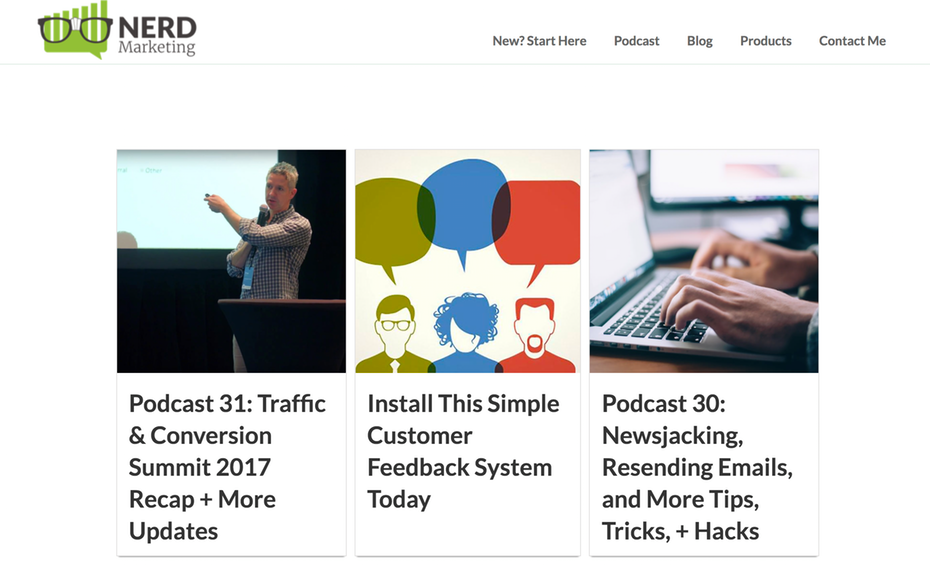 All blogs offer plenty in terms of marketing trends and tools, but how about some good, big-picture strategy? If that's what your business needs, Nerd Marketing is the blog. Run solely by marketing veteran Drew Sanocki, the blog, newsletter and podcast contain highly valuable content on topics like automating the marketing process, increasing the customer lifetime value, and identifying your best clients. Drew is a great storyteller too, so when you're tired of endless listicles of best marketing tools, definitely check out his blog.
Our favorite: Customer Problems: Find Your Starving Crowd

After scrolling through all these blogs boasting some of the best ecommerce content out there, you may be thinking—damn, good-quality content is powerful! It's certainly the reason why many of the above blogs (such as the Buffer, Zendesk, Hubspot and Moz blogs) are actually maintained by software companies: they realize the value of content marketing. If you want to explore that as a marketing avenue for your business, NewsCred is a great place to start. Their mission is to empower brands to manage content creation, distribution and measurement. Alongside their software, they maintain a blog (how meta is that!) that can help you learn how to leverage content to strengthen your brand and get more customers.
Our favorite: Visual Content Marketing 2017: Trends that Will Attract + Resonate with Your Audience
So bookmark these blogs, join the newsletters and listen to the podcasts, and you'll be the most knowledgeable ecommerce entrepreneur out there. Make sure to set some time aside to work on your business, too.
What's your favorite ecommerce blog? Let us know in the comments below!
Original article written by Anada Lakra >
[wpseo_map width="100%" height="300″ zoom="-1″ map_style="roadmap" scrollable="0″ draggable="1″ show_route="0″ show_state="1″ show_url="0″] [wpseo_address hide_address="1″ show_state="1″ show_country="1″ show_phone="1″ show_phone_2="0″ show_fax="0″ show_email="1″ show_url="1″ show_logo="0″ show_opening_hours="1″]