The Numbers Are In: How You Spent Your Holidays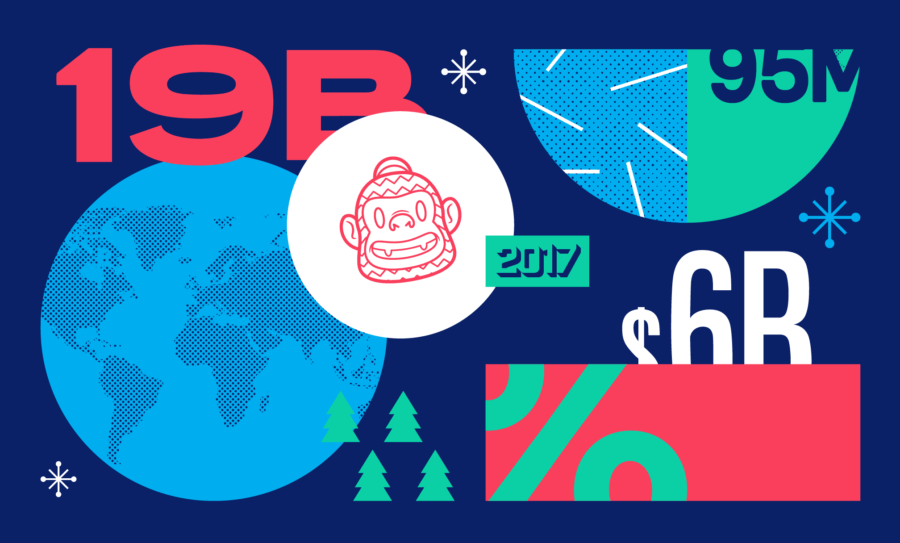 In each of the past couple years, you've helped us break our own delivery records on Black Friday and Cyber Monday. And we're pleased to announce that 2017 was no different: Between Nov. 20 and the new year, MailChimp customers sent more than 41 billion emails. Of those emails, a whopping 1.9 billion were sent on Black Friday and nearly 1.8 billion sent on Cyber Monday, besting our old records. Hashtag success.
Of course, the holiday season is about more than just sending emails. When you run your own business, your brain is occupied with everything from promo codes to day-to-day operations to marketing automations. (Might we suggest another brain to take care of that last part? We might!)
Here's how the 2017 holiday season shaped up, by the numbers: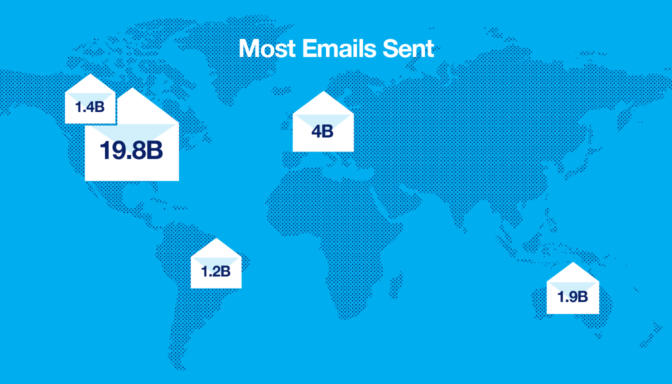 MailChimp customers located in the United States sent the most emails (19.8 billion), followed by customers in the United Kingdom (4 billion), Australia (1.9 billion), Canada (1.4 billion), and Brazil (1.2 billion).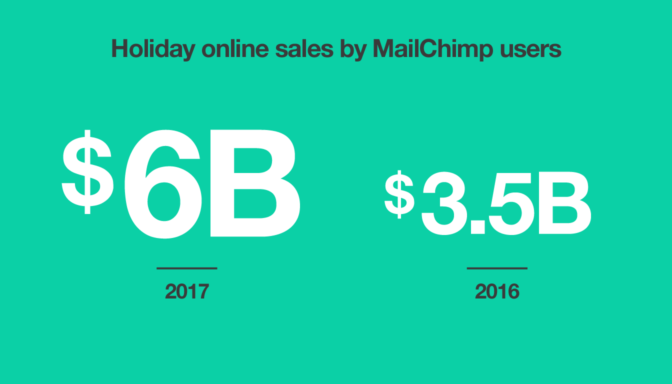 During the holidays, MailChimp customers with connected e-commerce stores generated almost $6 billion in online sales, up from $3.5 billion last year.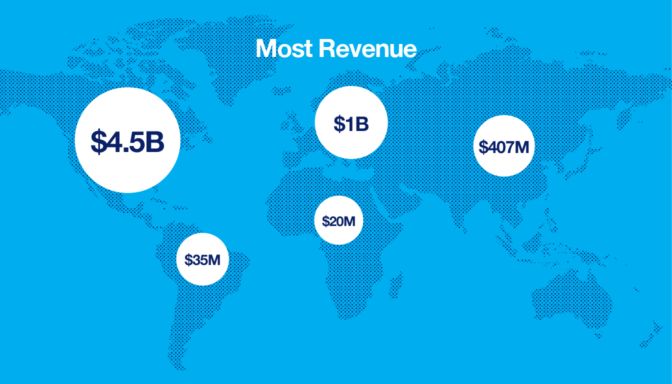 North America had the most revenue, raking in $4.5 billion, followed by Europe ($1 billion), Asia and the Pacific ($407 million), South and Latin America ($35 million), and Africa ($20 million).
There was a 34% increase from 2016 to 2017 in total emoji used by MailChimp customers during the holiday season. 🎄 was the top emoji used in subject lines, followed by 🎁, 🎅, 🎉, and 😍.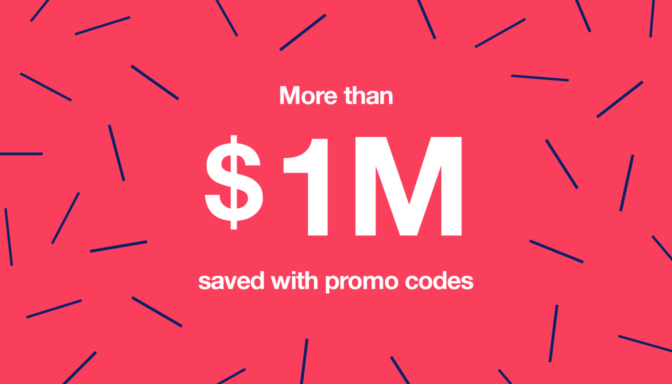 Over Black Friday and Cyber Monday, MailChimp customers with connected stores helped their subscribers save more than $1 million dollars with promo codes sent through MailChimp emails.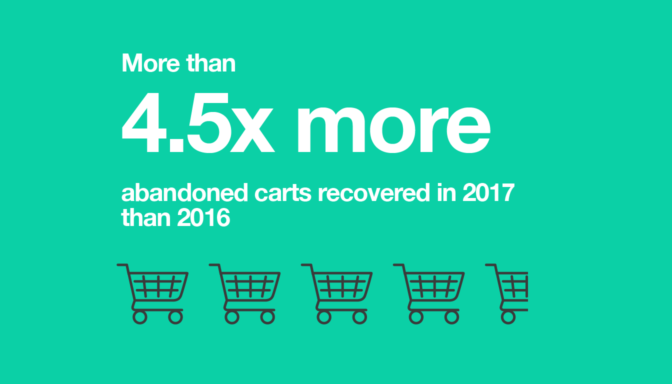 MailChimp customers recovered more than 4 and half times more abandoned carts this holiday season than last.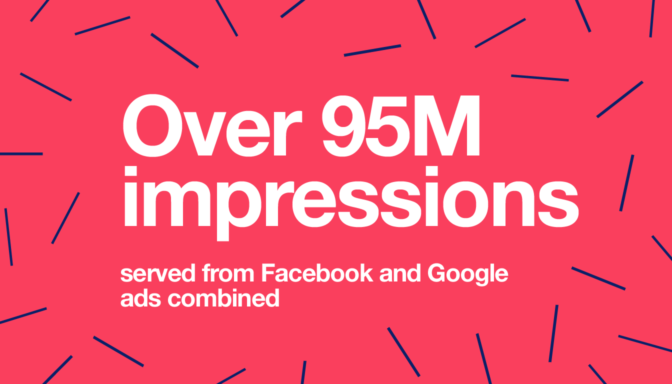 Over 95 million impressions were served from Facebook and Google ads placed by customers through their MailChimp accounts. The ads served 30% more impressions during the holiday season compared to the month leading up to the holidays, and received 25% more clicks during the holiday season compared to the month leading up to the holidays.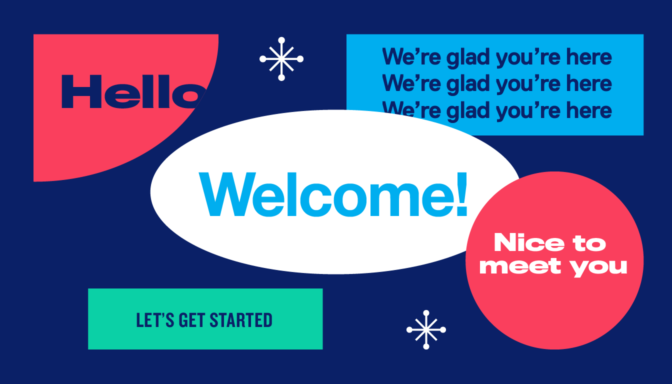 Welcome automations were the most popular automation during the holidays.
Phew! You were busy this holiday season, and we were honored to help you build your brand and sell more stuff. Now, if you'll excuse us, we have more work to do. We're sure you do, too.
Original article written by Kasia >