That Time We Made a Bike Share App for Our Coworkers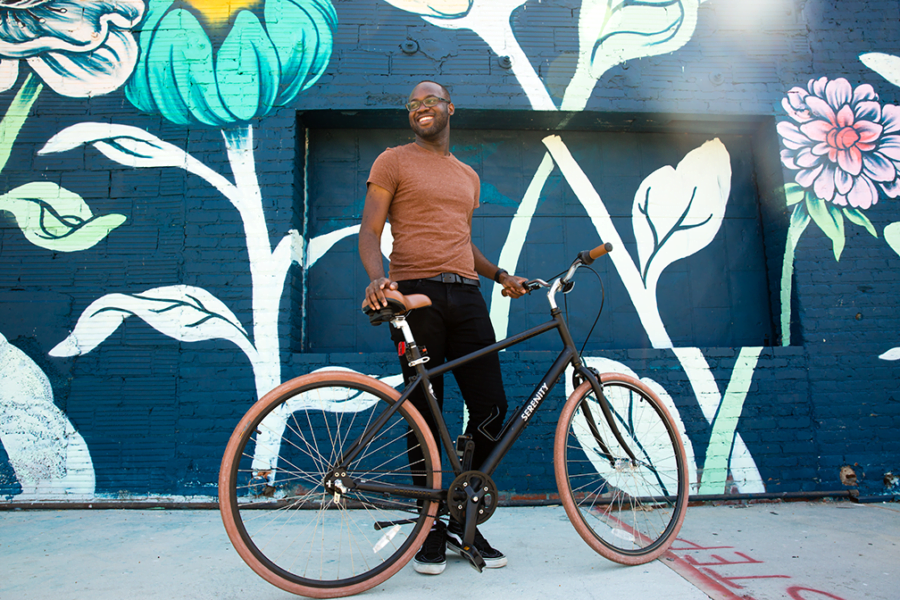 When MailChimp cofounder Dan Kurzius first visited Krog St. Market in 2014, he was surprised by how many shoppers were riding their bikes to the food-and-retail hall. And with MailChimp's move to a similar structure—Ponce City Market—on the horizon, he was feeling a little bit inspired, too.
"The popularity of bikes on the Krog St. property validated that we needed to do something special for our employees at Ponce," Dan says. "It's clear how important non-auto options are to the area and the people who live and work in this part of town. We didn't want to rely only on our building's amenity, though. I worried there wouldn't be enough opportunity for everyone who wanted to access a bike."
He and one of MailChimp's Executive Assistants, Shalini, researched manufacturers and ultimately settled on Priority Bicycles, which is based out of New York. (You can read more about them in What's in Store issue #57.) Once they delivered 7 of their finest bikes to MailChimp HQ, Michael from our Marketing Operations team—an avid cyclist himself—offered to build them and run the program.
And then he realized we had a problem.
"I was researching some bike share apps and none of them really worked for our use case," Michael says. "The majority of the apps on the market work with a system of racks, locks, and Bluetooth devices that are meant for large-scale operations. We wanted a simpler solution. So, in the Spring of 2016, I contacted Alejandra about having an intern build an app."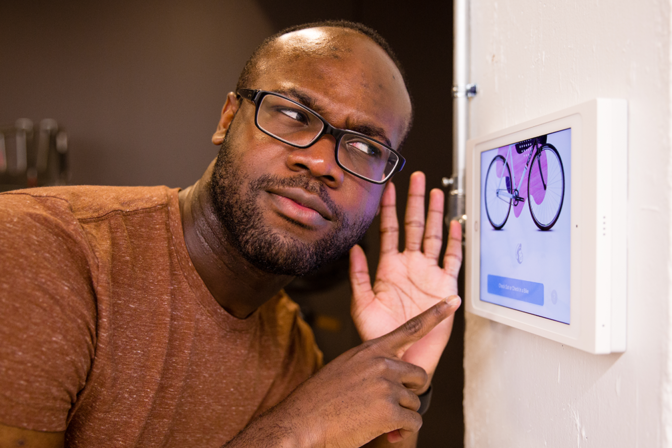 Alejandra was a Mobile Product Manager at the time, and she chose one of our Product Designers, Izuchukwu, to build the app for a number of reasons.
"He's multidisciplinary and extremely talented," she says. "It's invaluable having someone who knows how to do something nose to tail. He works in our Design department, but can code iOS and Android mobile apps. And since this was kind of a 'startup' within MailChimp, it seemed appropriate to pick someone who could own all of those parts."
Izu says the project started with "a lot of conversations." He needed to answer questions like "What are we trying to accomplish?" while figuring out how to "hash out what this needs to do and what it needs to be for the people who are using it."
It was a lot like making the MailChimp app in certain ways, except the customers were his coworkers. He says something that stuck with him was Michael mentioning that he wanted it to be easy for anyone to use—that was an important aspect to informing the kind of app he'd build.
"They might be an experienced biker, but they might not be," Izu says. "They might not know what kind of bike they wanted: regular or step-through. [Editor's note: We offer both.] We wanted someone to be able to get through it really quickly."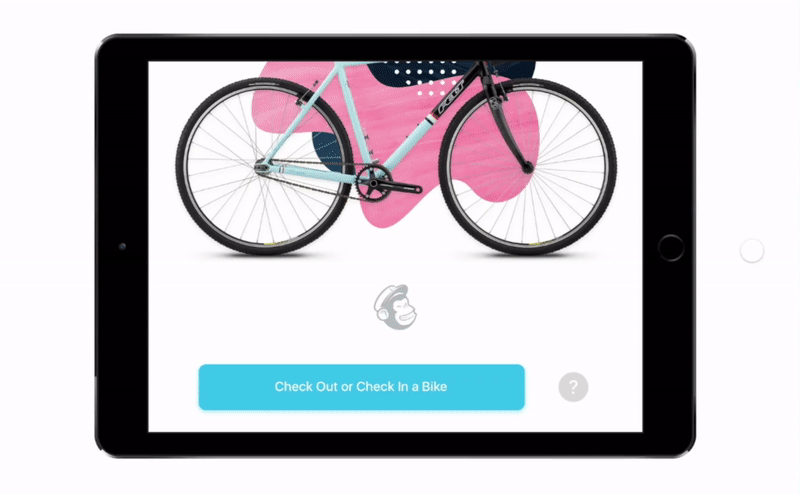 When a prospective rider encounters the app, they first tap a big, blue button to start, then type in their name. The app connects to our internal chat service's API to find and confirm the person is an employee and detect whether that employee has ridden before (in which case, it will load the employee's preferences). If they haven't ridden before, it'll prompt them to sign a waiver and enter their height. Then it recommends a bike for them. Izu says the build process took about a month from start to finish, with downtime in between where he'd get feedback and make tweaks.
Alejandra says that greenfield projects like this one are what make MailChimp special—and what keeps our employees engaged in between product and brand work.
"It breathes new life into developers and designers because they can introduce innovation in a way they might not be able to in a huge web app like MailChimp. Picture the clanking, groaning, moving centerpiece of Howl's Moving Castle," she says. "Also, it's fun to put your own little spin on something. Seeing that bike app is almost like seeing part of Izu—getting a look into his inner world."
Speaking of inner worlds, one of our Marketing Writers, Kasia, was charged with naming the bikes. It was one of her first projects at MailChimp and, as a self-professed TV and movies geek, she took the opportunity to pay tribute to some of her favorite fictional transportation vehicles—Back to the Future's DeLorean, Mystery Science Theater 3000's Satellite of Love, Knight Rider's KITT, etc.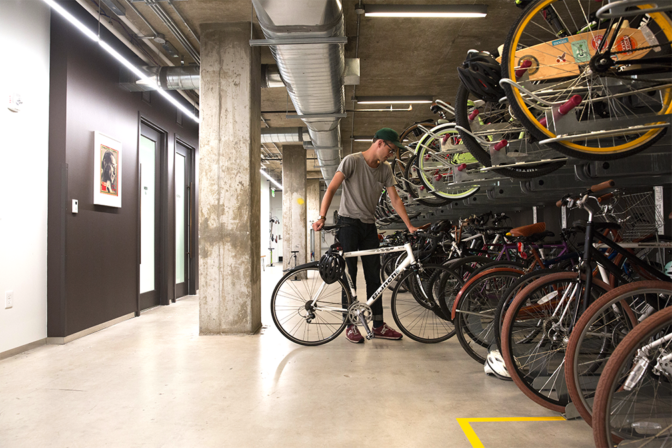 "All I could think was, 'Wow, I have the coolest job ever,'" she raves. "Anytime someone checks out a bike, I get to say, 'I was a part of that!'"
The bike room goes beyond a few racks in a hallway. Designed for efficiency (upper and lower wall-mounted racks!) and a delight to behold (custom hand-painted lettering!), the space can hold more than 100 employee bikes as well as the 7 rentable "Freddie's bikes." Oh, and there are locker rooms and showers, which is super helpful in Atlanta's summer heat. Like all of our office spaces, it was designed to remind MailChimp's 700 employees that we prize creativity and style—that you can be sophisticated and helpful while also having a little fun.
Michael says that, on average, 2-3 MailChimp employees check out bicycles—there are 7 total available bikes—every day. And when the weather's nice, they're often all checked out at lunchtime. He manages the process manually, checking the admin dashboard daily to make sure there are no missing bikes or maintenance issues. Since the program launched in July, there hasn't been a single broken or lost bike. And Izu—who has made the transition from intern to full-time employee—now sees his work IRL on the regular.
"A lot of my work has been specific design work on one of our apps," he says. "This has been an interesting breakout. On the app, you're working with developers, designers, QA, and then it comes out at release time. But this is cool in another way. It gets built and put out, and now I walk by the bike room on my way to work every day!"
Original article written by Austin >