How store owners can automate their online business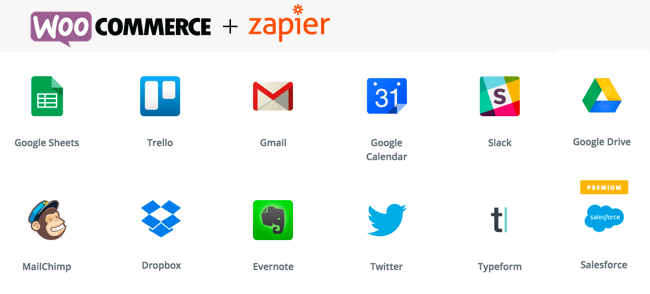 Running a successful business is tough. There are transactions to track, products to update and restock, new customers to onboard, support tickets to manage—and the list goes on. Plus, with your store open for business 24/7, the pressure is on to deliver a top-notch experience for customers around the clock.
Luckily there's a way for you to take some of that pressure off. With WooCommerce's Zapier plugin, you can create Zaps – Zapier lingo for automations – that direct routine tasks to automatically run in the background.
You'll spend less time entering new customer data, sending personalized emails, and managing tasks, and more time on important projects that matter to you and your customers.
Need ideas on how to get started? Below are three popular ways that business owners are using Zaps to change the way they send emails, interact with customers, and organize data.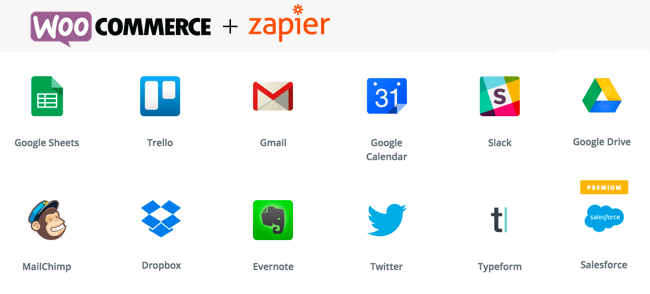 Use New Order Data to Create Leads in a CRM
It goes without saying that customer relationship management (CRM) apps are great at providing support to sales and marketing teams, since they have the ability to track customer purchases, contact information, and interactions with your store.
But getting all that info into the CRM and keeping it updated can be an uphill battle. Plus, the disconnect between your CRM app and WooCommerce store can cost you valuable time and energy by adding regular manual data entry to your plate.
Thankfully, Zaps can integrate WooCommerce stores with numerous CRM apps to seamlessly update customer activity.
Take a cue from charitable education organization, Jiamini. They were bogged down by tracking donor information in spreadsheets, and manually updating that donor information every time information changed. To streamline contact management and reliably share that data across a global team, they connected Salesforce to Zapier.
With their Zaps, Jiamini creates a new donor contact in Salesforce or updates a contact if one already exists every time a donation is collected via WooCommerce. That way, their team has a centralized place to check on existing donors, track engagement of donors over time, and access the history of donor contributions—with no extra effort on their part.
"For years we managed our donor info in a pretty manual way, with online spreadsheets, etc. This year we decided to move to SalesForce to better manage our donor info. Zapier was critical in this decision because Zaps keep Salesforce in sync with WooCommerce and PayPal," says co-founder and Director of Finance Brad Bennett.
Don't use Salesforce? Zapier supports dozens of CRMs, so you can give your copy/paste muscles a break.
Send Personalized Emails to Customers
Nobody likes to do business with a robot, and your customers are no exception.
Crafting and sending individual emails to every customer could take several or more hours a day, if you're truly investing the time to make it meaningful. And that's a lot of time.
That said, sending personalized emails–in addition to WooCommerce newsletters, invoices and updates–not only offers a lot of benefits in terms of nurturing your customer base, but also impacts developing your desired brand identity.
Using Zapier to connect your WooCommerce store to your personal email can fix that. You can connect with customers in a more intimate way by automating personalized emails at specific points in the sales journey, and spend a minimum amount of time doing it.
That's an efficiency boost for you.
Tame Your To-Do List
Beyond the routine work that keeps your business running, a lot of time is likely eaten up by importing and organizing data in your task management app. This may take the form of copying and pasting order details, manually creating tasks, or rearranging to-dos to make sure nothing slips through the cracks.
When a new task pops up, rather than switching focus to add it to your to-do list by hand, use a Zap to automatically send the task to a centralized list. For example, you can tag a customer conversation in Intercom and add it to Asana to check in on later. Or take a completely hands-off approach and pipe all new WooCommerce orders to Trello, creating a new card for each order. If each new order comes with a standard checklist of follow-ups, you can use Zapier to add that list automatically, too.
Explore more WooCommerce Zaps to Boost your Efficiency
Zapier offers more than 750 apps that you can connect to your WooCommerce store, so you can build, expand, customize and layer workflows to meet your unique needs.
Didn't see the Zap you're looking for? Check out other recommended Zaps or create your own and share your ideas with us! We'd love to hear how you're boosting your efficiency.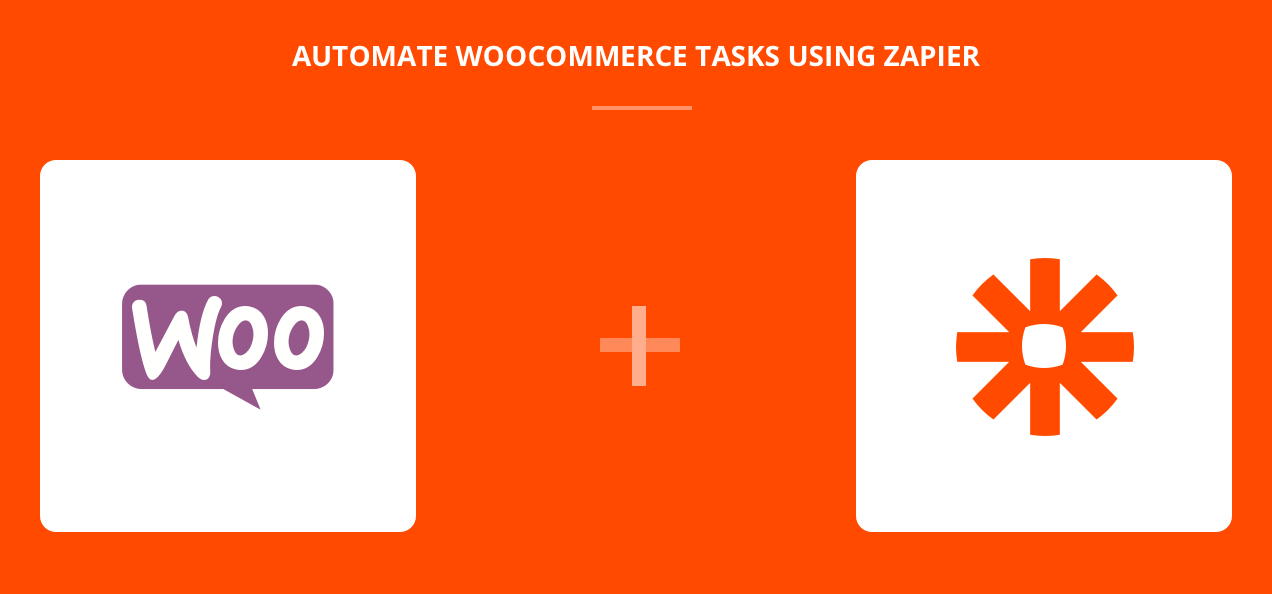 Original article written by Kim Kadiyala >
[wpseo_map width="100%" height="300″ zoom="-1″ map_style="roadmap" scrollable="0″ draggable="1″ show_route="0″ show_state="1″ show_url="0″] [wpseo_address hide_address="1″ show_state="1″ show_country="1″ show_phone="1″ show_phone_2="0″ show_fax="0″ show_email="1″ show_url="1″ show_logo="0″ show_opening_hours="1″]