Revolution and evolution: The power of WordPress and WooCommerce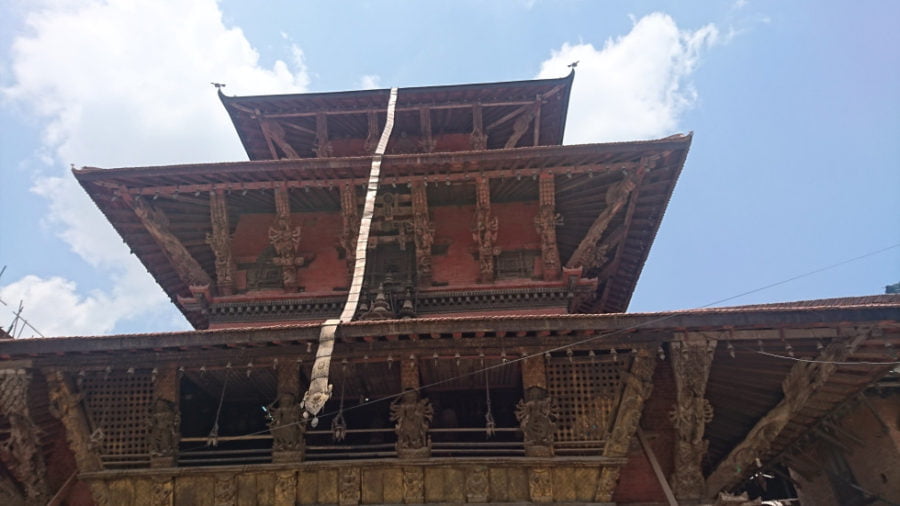 Imagine you live in a major city but WordPress is virtually unknown. Websites with presence are run by the government, there's no WordCamp or meetup or startup culture, and people think you make keyboards when you say you're a computer engineer.
Now imagine that same city five years later. A multitude of diversified voices can be heard via blogs and websites, the most recent WordCamp attracts 300+ attendees, its online WordPress community has 5000+ registered members, at least 10 new WordPress business are born each year, and WooCommerce helps dozens of businesses start in living rooms and garages. And the shift began when everyone said a task was impossible.
This is the story of Kathmandu and Sakin Shrestha.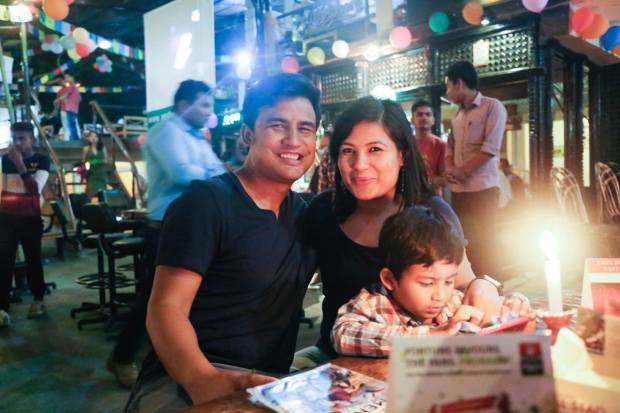 Meeting Sakin
I first meet Sakin by reputation, a nameless voice with a wishlist that matched a mission I took up in 2016 to advocate for more women speakers by hesitantly and nervously becoming one.

My Automattic colleague Mahangu Weerasinghe tells me about a landlocked country between India and China and a community in need, and puts me on a contact list to potentially speak next year.
That call came within a mere two months, and three months and three flights later I was on stage at WordCamp Kathmandu talking about How WordPress Made My Dreams Come True.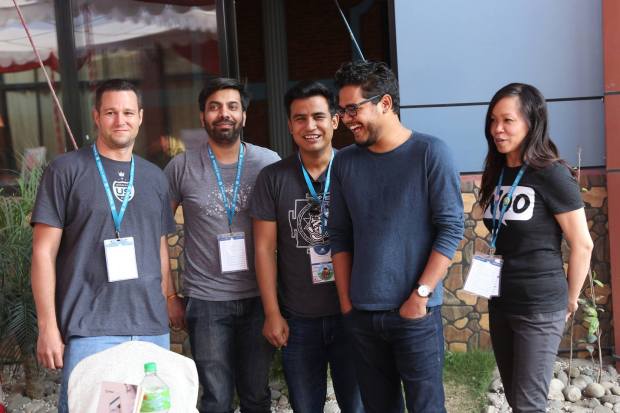 Chatting with Sakin at lunch the day before WordCamp with fellow speaker Rich Collier, I had no idea it was his words that ultimately brought me to Nepal.
Unassuming and low key, I'd have also never guessed he is owner and CEO of seven WordPress-based businesses, partner in a custom t-shirt shop that nearly all companies in Nepal use, and a true community champion.
His character reminded me a lot of Woo co-founders, Mag and Mark, and so didn't surprise me when Sakin said: "When you sit with your team, it really brings in synergy and lot of positive energy." Mark sat with us at Woo HQ in Cape Town, as well.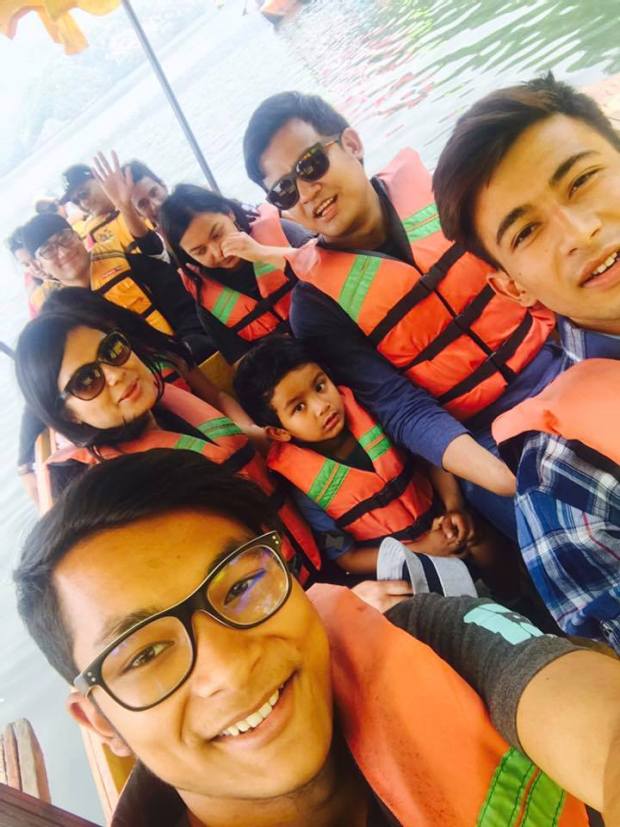 WordPress origin story
Sakin followed a path that many take, completing studies and receiving an MBA abroad, and then returning home. In the background lurked an interest in the Web, one he had years prior to graduating from high school, and fed by teaching himself to design and code in his free time.
Combining academics and personal interest, he applied to work at an HR Manager at the biggest tech company in Nepal.
Faced with issues in using custom coding and a custom framework, Sakin wanted to redo their company website with WordPress. Everyone told him it was impossible.
In 2007 Sakin made the impossible possible and then "fell totally in love with WordPress." Wanting to convert all of their projects to WordPress, his vision and the established company vision clashed. In 2010, he left on good terms to start his first company, Catch Internet, focusing solely on WordPress and learning a lot about coding standards by having clients on WordPress VIP.
In 2011, inspired after attending WordCamp Melbourne, he started the first WordPress meetup locally. And then in 2012, Sakin, Ujwal Thapa and Chandra Maharzan organize WordCamp Nepal, with 130 people attending a sold-out event and an experience he describes as "life changing."
WordPress has economical, social and cultural impact — propelling IT into a fast-growing sector, spawning a passionate community around which an entire ecosystem is created, smashing stereotypes of what a typical Nepali business should look like.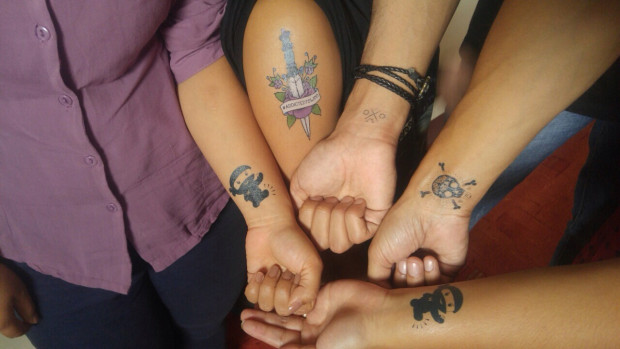 Why he loves WooCommerce
"The best thing about WooCommerce is it's built on WordPress, and yes it's open source, and I'd been following WooThemes for long time and I knew it was going to be great."
"The interface is nice, easy to use, good documentation, lots of extensions, and most WooCommerce extension developers are from the WordPress community, always willing to help."
"This is what I like about WooCommerce — the community," says Sakin. "And these days, I love your swag as well. You inspire me to make more swag here in Nepal too." At WordCamp Kathmandu, Catch Themes had awesome custom shirts, Wapuu pins and stickers.
Sakin began using WooCommerce in 2012 for CatchThemes.com, crediting the e-commerce plugin for helping him sell themes at a staggering pace and establishing his main business.
The extension he loves best is WooCommerce Subscriptions, developed by his fave team of Prospress, saying, it's "helping my business grow with recurring payments."
In citing areas for improvement, he says it can be difficult to find the best extension for a specific purpose and updating to a major version of WooCommerce sometimes require a lot of testing or it may not go smoothly. At the same time, he's been happy with optimization tweaks with less strain on server resources and the latest 3.1 features.
In the future he'd love to see a lighter version of WooCommerce for digital products, similar to EDD, and is very excited by the prospect of a hosted version WooCommerce on WordPress.com in the near future.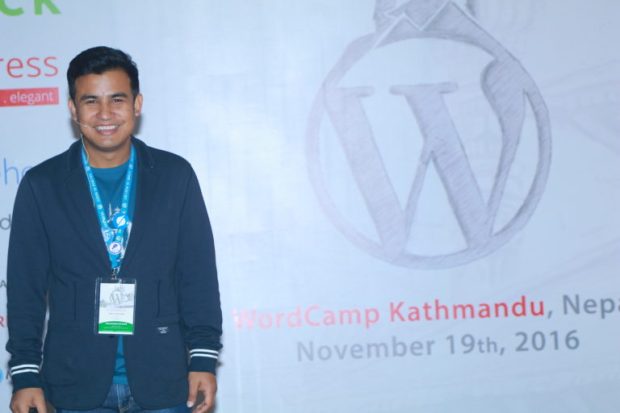 "He's a machine"
Sakin rhymes with machine. On more than one occasion, I've heard people describe him precisely this way and so should come as no surprise that his Verity theme just went live at WordPress.com, and he has three more businesses brewing —  two with Gutenberg in mind and one inspired by the latest iteration of Storefront, the official WooCommerce theme.
He admits that "mostly I come up with these crazy ideas but my teammates help me fulfill our dream. I have the best and most supportive team, and I'm so happy with all of them."
And what happened to the people who told Sakin that using WordPress was impossible? His ex-boss was so impressed that he became an ally to the WordPress community and helped organize WordCamp Nepal. And, of course, others followed. 🙂
---
Author's note: If you don't think a single person can make a difference and change lives, you're wrong. If you don't think you can make a difference, you're wrong again. Do something. Do it today. Do it now.
Original article written by Kat >
[wpseo_map width="100%" height="300″ zoom="-1″ map_style="roadmap" scrollable="0″ draggable="1″ show_route="0″ show_state="1″ show_url="0″] [wpseo_address hide_address="1″ show_state="1″ show_country="1″ show_phone="1″ show_phone_2="0″ show_fax="0″ show_email="1″ show_url="1″ show_logo="0″ show_opening_hours="1″]