Meet our longest serving Woo Happiness Engineers
Part of the celebrations around our ninth birthday have taken stock of how Woo has evolved and grown over the years.
Because support is a foundational part of our business and service, what better way to pause and review than through the voices of three of our longest serving happiness engineers.
Stuart Duff, Sven Hutchinson, and Daniel Dudzic are out on the front lines of  Woo support each day, helping to solve a wide range of requests and queries for our customers.
All three joined a budding WooThemes at similar times back in 2011, when theming was still the main source of revenue and eCommerce was just a glint in our eye, and had a lot to say about their journey so far, as well as what they feel is essential for someone wanting to take up the task of helping their customers in support.
Read on for what they had to share.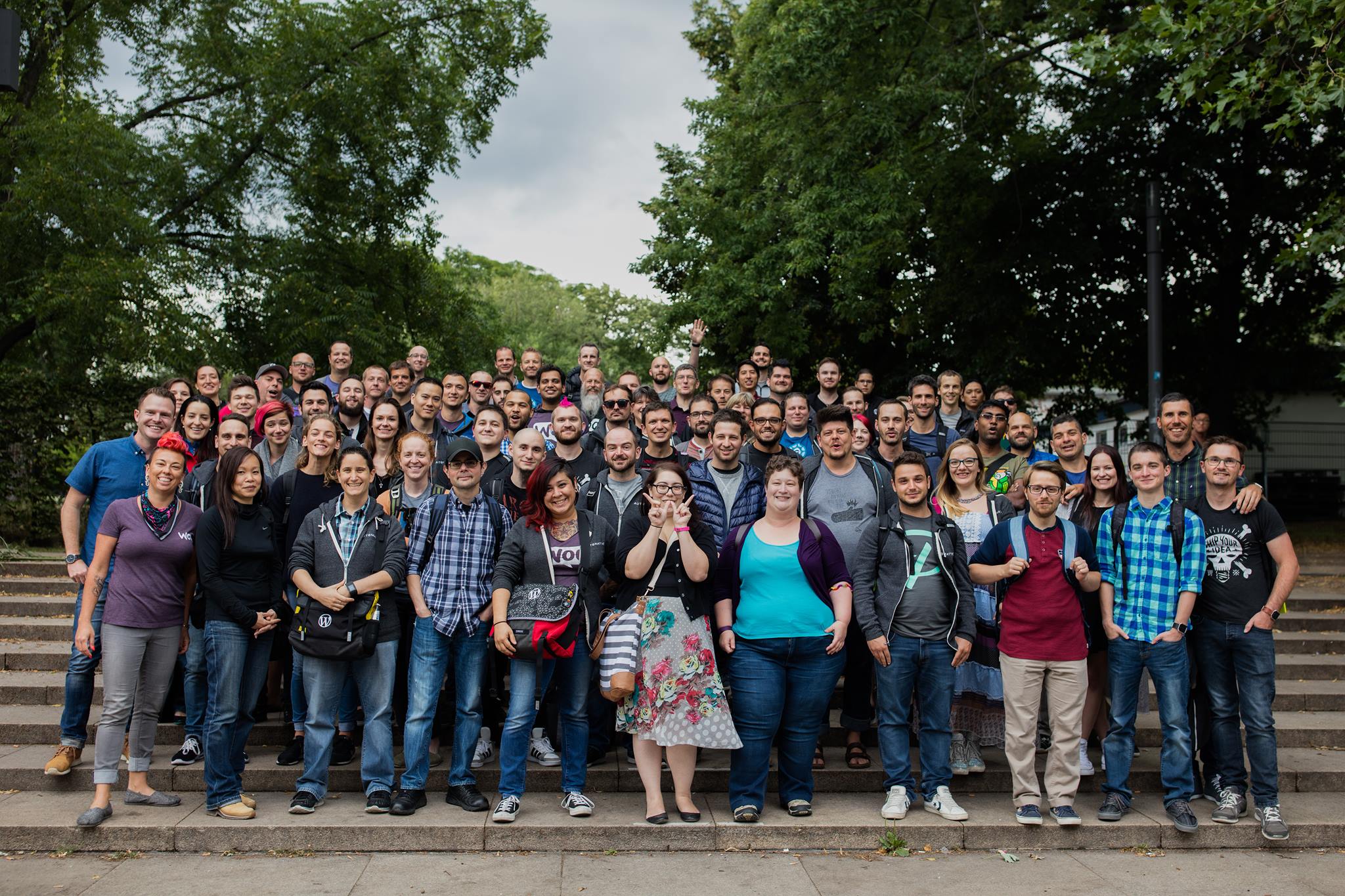 Supporting Woo from Scotland, Poland, Thailand and between
Based in Airdrie, Scotland, Stuart assists customers who've purchased premium extensions from WooCommerce.com. Sven works in pre-sales and accounts from his base in tropical Thailand, and Daniel, in turn, looks after the payments tickets queue from his home in Warsaw, Poland, where he lives with his young family.
Sidenote:  Apart from being a virtuoso guitarist, Daniel also lays claim to the coveted title of Woo's "most entertaining dancer" (we invite you to ask any Woomattician at a WordCamp for more details or photographic evidence).
You're some of WooCommerce's longest serving happiness engineers, having started early on when Woo's only focus was theming. What has it been like seeing the company pivot and grow, not only in terms of staff but also success?
Stu: It's been an amazing journey over the years with many emotions. Seeing WooCommerce grow into the product we see today has been pretty amazing, and something I'm incredibly grateful to have experienced.
Initially WooCommerce was a product that complemented our own themes, as we were asked quite regularly for store functionality by our theme customers. I don't think any of us thought in 2011, however, that WooCommerce would grow to become the most used eCommerce platform online.
Sven: Our support team at that time was around five people total. I have found great value in watching a company (that I originally used to be a customer of) go from just three young people making a few themes to what it is today.
Daniel: It's been quite a ride! I've been here since October 1st, 2011 – the same day Woo released WooCommerce to the public. I like to think of ourselves as twins!
To be honest, I am still a little overwhelmed by the tremendous development and growth we have experienced. Going from 15+ people to being a part of a global family of 500+ has been an exciting journey of growing and learning. I am really proud that despite many changes, no matter what our primary focus was, we always strive to provide a great customer experience and it's been a privilege to be a part of that.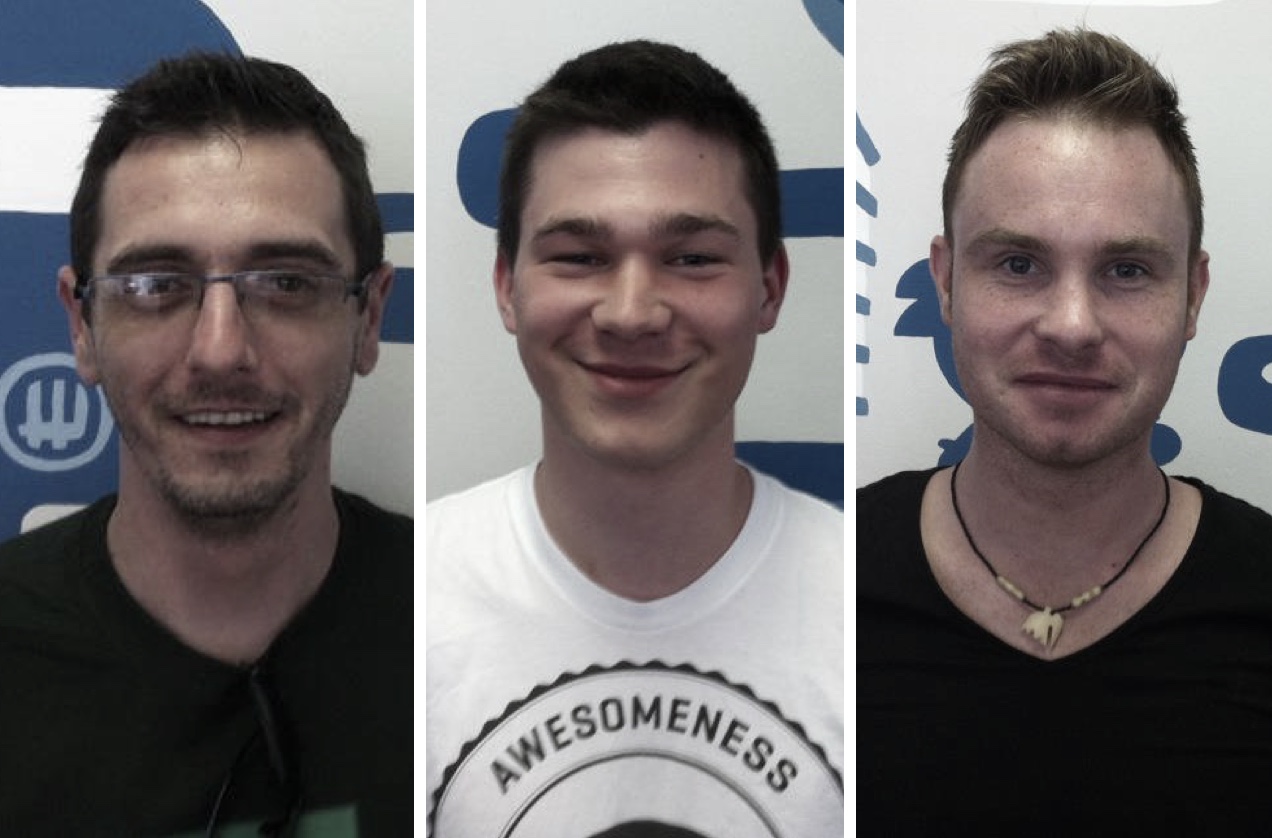 What does open source and WooCommerce mean to you?
Stu: It means everything to me in the modern world we live in, which is becoming more closed and control orientated. I think that projects like WordPress have never been more important when it comes to free speech and being in control of your own content or business. Just as WordPress democratizes publishing, I believe WooCommerce democratizes eCommerce – both are truly accessible to anyone and you have complete control of your content.
Sven: Transparency would be the main thing here – I really believe that is really important in this day and age. With the internet essentially bringing everyone closer and only an instant message away, this is a critical aspect. Anyone with an internet connection around the globe can access WooCommerce and all of its code. From there they can learn, support/help others and possibly even contribute to making it better through core additions or extensions.
Daniel: Open-Source = Freedom and Community. WooCommerce = Democratization of eCommerce.
"We always strive to provide a great customer experience and it's been a privilege to be a part of that."
– Daniel Dudzic
Being a remote worker, what is a typical day like for you?
Stu: I usually get up around 8am, take my dog for a walk to wake up. I begin working between 9am and 10am up until around 5pm or 6pm in the evening, depending on the start time.
Sven: I usually wake up and head out reasonably early to a nearby coffee shop, and begin by checking up on the new things that are going on with Woo. From there, I get straight into supporting our customers. I get most of my work done in the first half of the day when I am most productive. Afternoons are spent clearing up bits and bobs, learning new areas in more depth and doing some final replies to customers.
Daniel: I take full advantage of being a remote worker and work from my home office. This allows me to avoid getting stuck in the Warsaw traffic and I get to spend more time with my family.
What are some of the more common day-to-day issues you come across in support?
Sven: We get all types of questions from people who have no real computer experience and don't know what WordPress is, all the way to 30+ year experienced developers that have very particular in-depth coding questions.
The main problems within that range of people are often the same, stemming from the flexibility that using WordPress/WooCommerce gives them. People use all kinds of different hosting as well as third-party themes and plugins and, as a result, this can open up potential for coding conflicts – especially if you are not keeping your site well maintained and up-to-date.
Daniel: Most of the time the issues we troubleshoot can be resolved by updating WooCommerce and the extensions, and by disabling conflicting themes and plugins.
"The more unique the store, the more I take it as a challenge!"
– Sven Hutchinson
What would be some essential skills to have if you want to become a Woo happiness engineer?
Sven: A curiosity to problem-solve! In general, you are either hunting down why something isn't working as it's supposed to on a user's site or providing advice on what they need to create their ideal store. It's like puzzle solving: which possible components can you put together for the user to achieve what they are wanting?
Stu: The ability to learn, be empathetic, inquisitive about how things work, and comfortable with change. Also, the ability to fill out a form and apply is important too; I've had a few discussions with people who saw that Automattic were hiring but didn't apply for some reason. If you don't apply, you can't work with us. 🙂
Daniel: Patience, and being a fast learner.
Can you recall some of the more rewarding moments from your time in happiness?
Daniel: Those would be times I got to interact with our customers, face to face, during WordCamps, WooConfs and WooCommerce Meetups – giving them the opportunity to voice their problems and being able to resolve some of them on the spot.
Sven: I enjoy our meetups all around the world, wherever they are. With WooCommerce now having so many extensions, made by us as well as third parties, I find great satisfaction in figuring out very unusual store setup requests from customers, working out which possible configuration could get their shop started. The more unique the store, the more I take it as a challenge!
Stu: For me, the most rewarding aspect is simply being able to help someone and share knowledge, as it's something I love to do. When I can make a customer who may have struggled (or had their business affected in a negative way) happy, that in turn makes me happy.
"For me, the most rewarding aspect is simply being able to help someone and share knowledge, as it's something I love to do."
– Stuart Duff
What do you think is the biggest misconception about support/happiness?
Stu: That we know everything about every possible WooCommerce/WordPress plugin or theme ever released, even the ones that Woo didn't create. Whilst it truly is amazing just how much information our Happiness Engineers have stored within their brains, we unfortunately can't know every third-party theme or plugin intimately.
Daniel: That we don't have feelings.
Sven: Probably that it is simply a stepping stone to a different role further down the line. It's often viewed by many companies as the "lowest rank" job and therefore the easiest, which I definitely do not think is the case.
Any advice you can give to folks who are new to WooCommerce and wanting to get to grips with how it works?
Stu: The best advice I could give anyone is to simply dive in, set up an installation, and learn how WooCommerce works by playing around with it. Join one of the many Facebook groups dedicated to WooCommerce. If you're more serious about starting a business on WooCommerce, however, then I would recommend you begin by taking a course like this one from Patrick Rauland as a solid introduction to the platform.
Sven: Start with the awesome WooCommerce 101 video series; even if you haven't got a website yet, these videos give you a great insight into how WooCommerce functions. I also do some very simple video tutorials in my spare time and I am more than happy to answer any questions. I do need to add to them more regularly though! If you have any questions about the store you'd like to set up and how to go about it, just contact us at WooCommerce and we'll put you on the right track!
Daniel: Don't get discouraged by the amount of options you see and help documents you encounter. It gets easier, really soon. I promise! If you have any questions, please don't hesitate to reach out to us at WooCommerce support, and we will be delighted to provide you with answers to help you get your shop set up in no time!
---
There you have it – a little more insight into the day-to-day life of a WooCommerce happiness engineer, as well as what it takes to put a smile on a customer's face.
If you'd like work with us and provide a great customer experience with our support team, why not apply? We're always hiring, and we'd love to hear from you. Woo!
Want to work from just about anywhere in the world, including tranquil Maple Ridge, 🇨🇦 #Canada?⠀⠀ ⠀⠀ Help make the world (and the web) a better place and choose your own adventure. Join us – we're hiring over at automattic.com/work-with-us ⠀ ⠀⠀ 🌎🌍🌏 #worldwidewoo ⠀⠀⠀⠀ ⠀⠀⠀⠀ #remoteworking #mapleridge #opensource #woocommerce #wordpress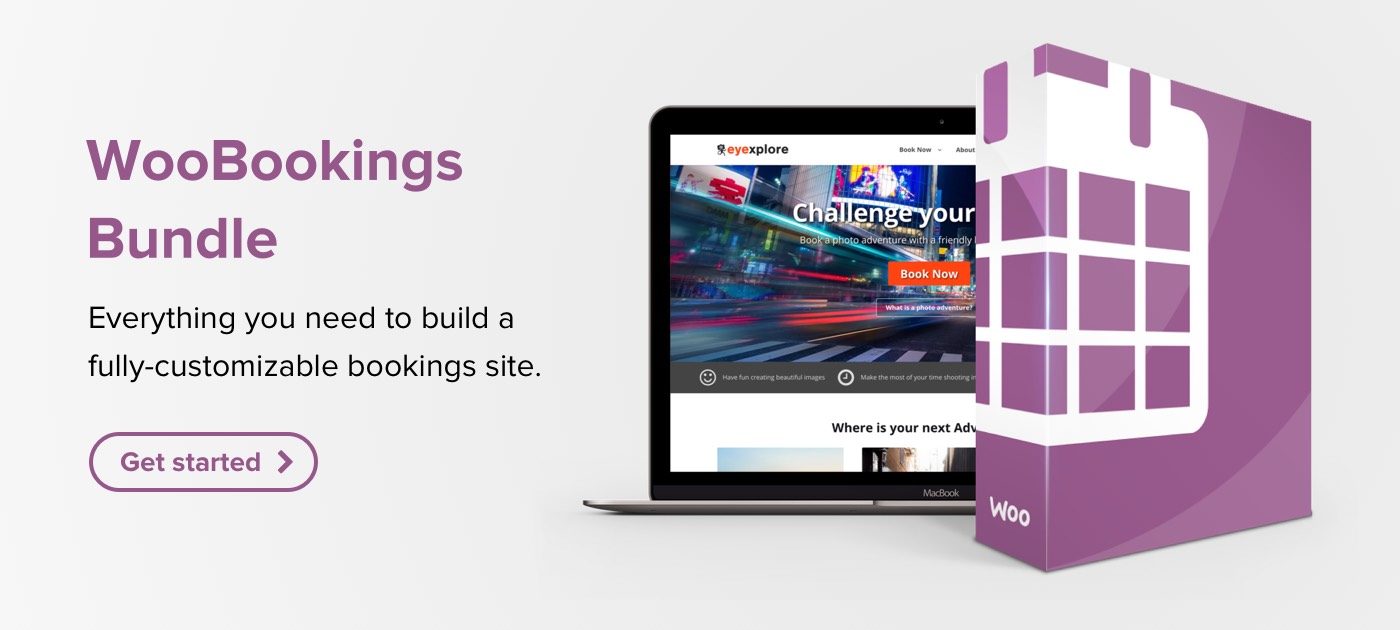 Original article written by Gareth Allison >
[wpseo_map width="100%" height="300″ zoom="-1″ map_style="roadmap" scrollable="0″ draggable="1″ show_route="0″ show_state="1″ show_url="0″] [wpseo_address hide_address="1″ show_state="1″ show_country="1″ show_phone="1″ show_phone_2="0″ show_fax="0″ show_email="1″ show_url="1″ show_logo="0″ show_opening_hours="1″]