Whether you're a veteran store owner or you've just begun to list your products online, one of the most critical elements to your success is visibility. Your goal should be to reach as many shoppers as possible in the right place and at the right time – when they're actively shopping! 
Before the Internet, a physical storefront with heavy retail foot traffic was perhaps the most critical piece to drawing crowds of shoppers. Then, you might hope to draw more attention to your store by advertising using magazines, newspapers, or even television. 
Though the same outlets still exist today, the Internet has broadened the number of places where stores can compete for attention and draw potential customers. And with a lower barrier to entry than magazine or TV ads, many store owners face the temptation of registering for every single one. 
Unfortunately, with each opportunity comes added work and longer hours. Many marketing professionals suggest that instead of spreading yourself thin over as many platforms as possible, you should instead focus your efforts on mastering a few.
Two of the best platforms for finding new retail customers are Google Shopping and Pinterest. As with anything, they still require a dedicated, steady effort to achieve profitable results. But with the help of two of WooCommerce's most powerful extensions – Google Product Feed and Pinterest for WooCommerce – you can now sync your online store with Google Shopping and Pinterest and manage everything from your WooCommerce dashboard. There's no need to log in and manage each one individually!
Let's take a look at how to get your products seen on Google Shopping and Pinterest using these two extensions.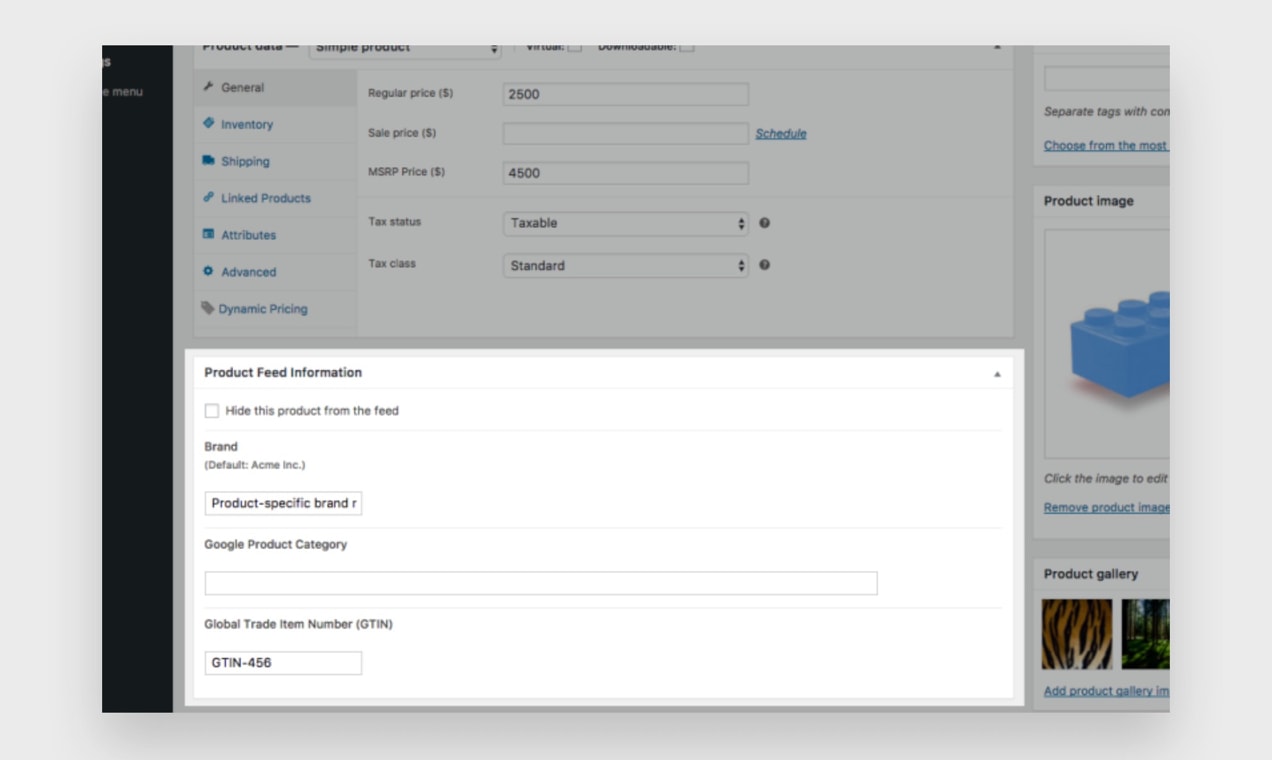 Reach New Shoppers with Google Product Feed
Google Ads allows marketers to advertise their product or service offerings whenever a user makes a related search. Companies can advertise almost anything – from yard services to software, travel experiences, and car insurance. 
Google Shopping is designed specifically for retail marketers. So, when a user searches for something like "red running shoes", a list of images will appear with prices and descriptions. These are paid placements by shop owners hoping to attract users to their store. Whatever products you sell, you can almost certainly attract new potential customers by running these ads. 
To advertise on Google Shopping, you'll need a Google Merchant account. There are a number of steps to get started, but you can learn more about that process here.
Once your Google Shopping account is activated, you'll need to import all of your product information such as pricing, images, and descriptions. If you have a lot of products or if you are just getting started, this can be challenging and take a lot of time to set up.
That's why the Google Product Feed extension is so valuable.
It integrates your WooCommerce store with Google Shopping, and allows you to sell your products through search, directly from your store, without having to learn the many intricate details of Google Shopping. 
If you want to expand beyond Google, the extension also works with Bing Merchant Center in much the same way.
The best thing about this is that it's a real-time feed. If you make any product changes, such as an improved description or limited-time discount, they'll automatically update in your Google Shopping ads. 
What's more, Google Product Feed also connects to your product reviews and ratings. It will collect reviews from your WooCommerce store and include those in your Google Shopping ads, automatically!
Read reviews and technical details about Google Product Feed.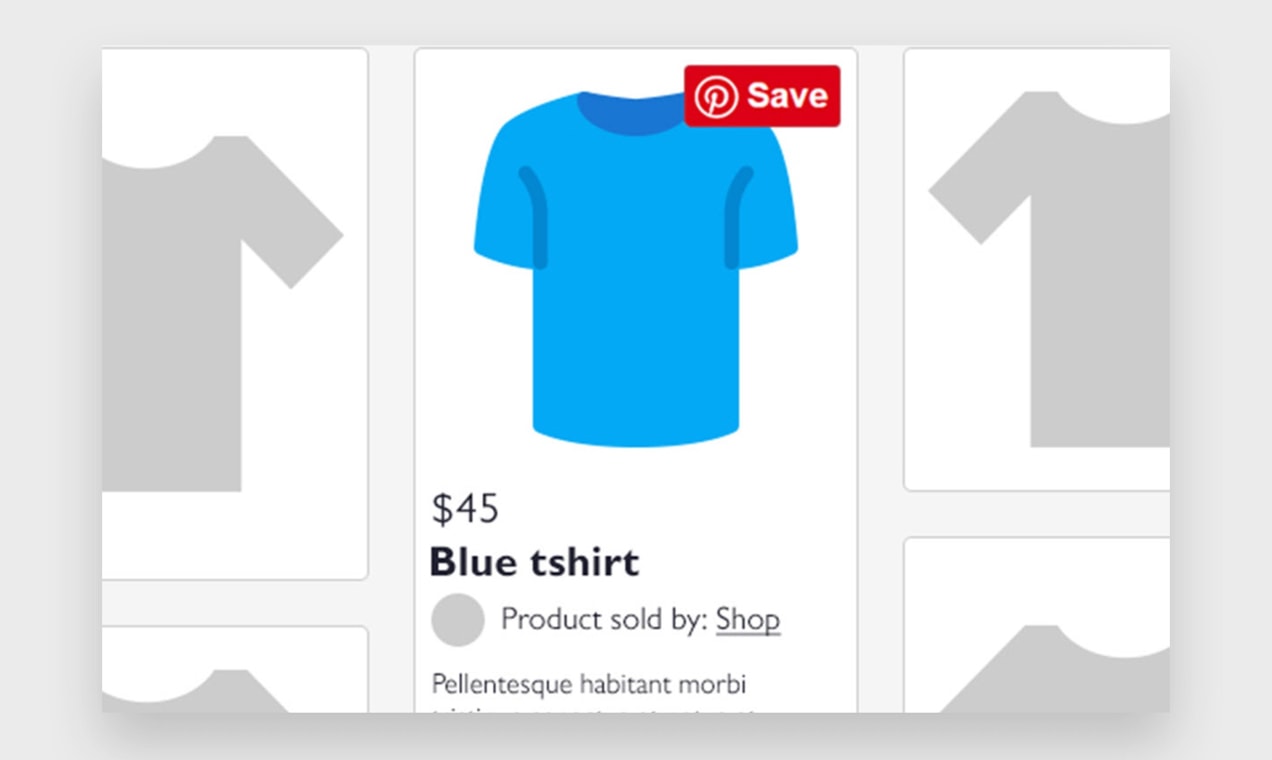 Connect with Potential Customers on Pinterest
For online stores, Pinterest offers a particularly fitting opportunity to connect with your customers in an organic, non-intrusive way. While Pinterest is a social media platform, it functions more similarly to a search engine – users search for topics and inspiration that they're interested in rather than just scrolling through a feed.
One of the biggest benefits to eCommerce websites is that potential customers essentially promote your business for you. When they Pin your products, everyone who follows their account will also see your products. Because those pins are on someone else's account, not yours, they're less likely to be viewed as marketing. In this way, Pinterest boards are kind of like referrals, or product reviews. 
But exactly what kind of opportunity does Pinterest provide?
87% of Pinners have purchased a product because of Pinterest and 93% of Pinners have used it to plan a future purchase.
67% of Pinners reference Pinterest on their mobile devices while shopping in physical stores.
83% of Pinterest users are female, so if that's a target audience for your business, this is the perfect tool!
150 million people use Pinterest every single month.
As you can see, Pinterest is an extremely powerful platform. And if someone's searching for outfit inspiration, wedding decor, or creative gift ideas, you want your products to show up.
The Pinterest for WooCommerce extension connects your online store to Pinterest, syncs all of your product details, and makes it easy to add products to your Pinterest account.
How Pinterest for WooCommerce Gets Your Products Seen
One of the biggest benefits of Pinterest for WooCommerce is that it's powerfully efficient. While your marketing team is eating their lunch, you can list your entire product line on Pinterest. It's that easy and that fast. 
Once your products are Pinned to your boards, your goal is to get people to see your products and Pin them to their boards. You can do this in part by adding a 'Save' button to all of your product images. It's simple with Pinterest for WooCommerce; just turn it on with the click of a button.
New products will automatically be added to Pinterest from your WooCommerce store, and every Pin will contain a direct link to the product, not the product category. Why is this so important? If someone likes your product anywhere on Pinterest, they can click and purchase it immediately, without any interruption from intermediate pages.
Pinterest for WooCommerce also dramatically streamlines the Pin management process. Instead of having to manually update each and every product Pin when changes are made, details like product name, price, and description are automatically updated. You can also select which product photos you want to display on Pinterest. Ultimately, you have full control!
You can track data using the Pinterest tag so you can understand how Pinterest users interact with your store. You'll be able to monitor the visitors that make purchases, as well as those that visit other pages and products on your site. If you decide to promote Pins to increase your reach, you'll also be able to measure your Return on Ad Spend (RoAS) and the success of your efforts.
Connecting your store to Pinterest with this extension will help you take advantage of the many available opportunities while avoiding the time and hassle of managing all the details.
Find out more about Pinterest for WooCommerce.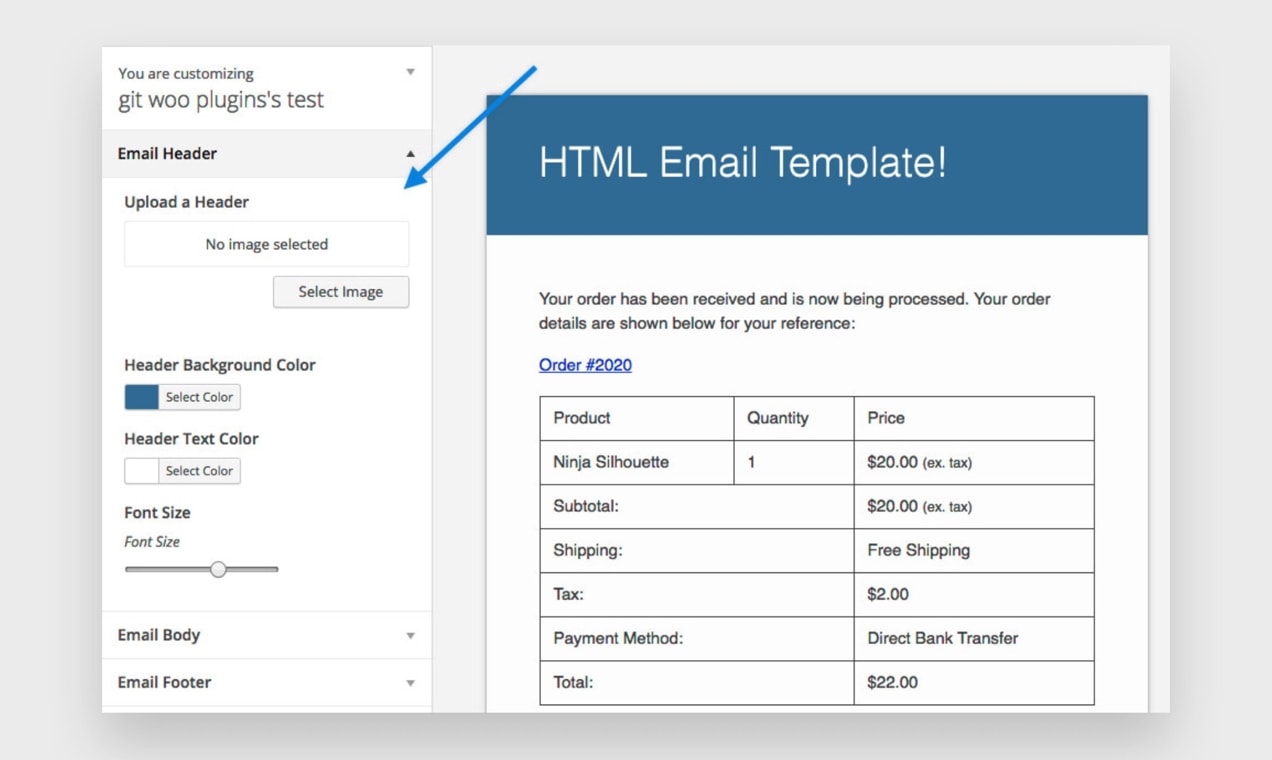 Follow Up with Custom-Designed Emails
As your customer base grows from your efforts on Google Shopping and Pinterest, you'll want an effective way to reach them through email. Beyond marketing related messages, even sending professional-looking receipts or purchase information can go a long way towards growing your brand affinity and customer loyalty. 
The WooCommerce Email Customizer extension helps you create email designs that are more visually appealing to your customers. You can quickly edit the design of your emails to better reflect your store's unique brand personality. No coding knowledge is required!
You can then use this tool to follow up with the new customers you gain after they find you on Google and Pinterest. Combined with the Follow-Ups extension, you can quickly alert previous customers about your newest sale or keep them up-to-date on your most recent company initiatives and events. 
Using email marketing to encourage repeat purchases is a key way to grow your store's profits. Some retailers will even bring in first-time shoppers by offering incredible deals (at or below cost) on Google Shopping or Pinterest, and then use email marketing to turn those customers into lifelong, profitable fans of their brand. 
Get Your Products in Front of More Customers
The Google Product Feed and Pinterest for WooCommerce extensions help you to display your products to the people that are searching for them online. They automatically sync with your store, saving you time and allowing you to update product information in a flash. 
Once you've attracted all of those new customers, use WooCommerce Email Customizer to create beautiful emails that will keep them coming back again and again.