Radio astronomy ~ WiFi Windfall ended on November 24, 2013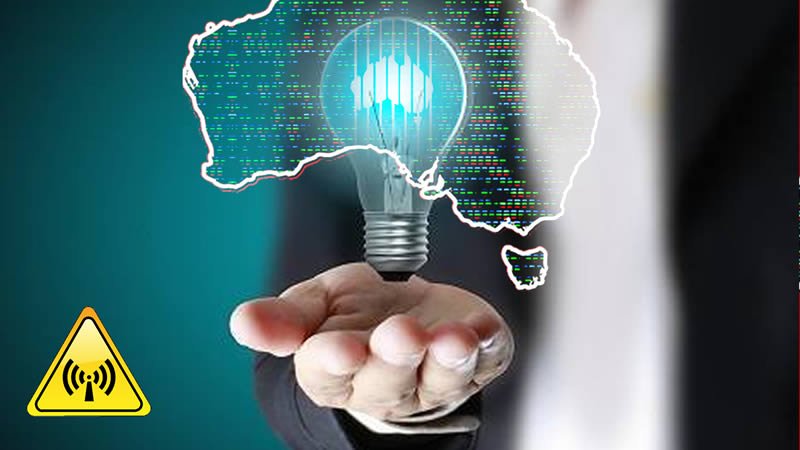 Radio astronomy is a big wireless challenge, and it's fundamentally the depths of experience in signal processing, taking those very weak signals from outer space and being able to process them in a way that allows you to build images or reconstruct signals.
Quote by Dr. Ian Opperman, Director of CSIRO's Digital Productivity and Services Flagship
All 19 international patents in the WiFi family had expired by November 24, 2013 ~ 21 years after the first patent was filled in 1992 and as confirmed by CSIRO on the 25th of November, this year.
FOR AUSTRALIA'S CSIRO, THE WIRELESS LAN (WLAN) PROJECT SAW WIFI DEVELOPED JUST WHEN INTERNET USERS WERE STARTING TO LOG IN USING DIAL-UP. IT WAS A VISIONARY PROJECT.
WiFi is one of the great(est) inventions of the Digital Age and for Australia's CSIRO, the flow of millions of dollars in royalties from the WiFi project finally has come to a close. Overall the research organisation had raked in $430 million in royalties that were claimed in 2009 and 2012, and apart from outstanding revenue should it win outstanding legal action, the windfall has ended.
WiFi was the result of Australian scientists with deep expertise in radio communications turning their attention from space to internal communications.
As to Dr. Ian Opperman, Director of CSIRO's Digital Productivity and Services Flagship
AS TO THE SOURCES OUTSIDE AUSTRALIA'S CSIRO HOMELAND AND AS RELATED TO CSIRO'S 'OUTSTANDING LEGAL ACTIONS'.
US: US consumers will be making a multimillion dollar donation to an Australian government agency in the near future, whether they like it or not. The great majority won't even know about it—the fee will be hidden within the cost of a huge array of tech products. After the resolution of a recent lawsuit, practically every wireless-enabled device sold in the US will now involve a payment to an Australian research organization called the Commonwealth Scientific and Industrial Research Organization, or CSIRO.
In the culmination of a nearly decade-long patent campaign, CSIRO has now scored a $229 million settlement from a group of nine companies that make a variety of wireless devices and chips, including Broadcom, T-Mobile, AT&T, and Lenovo. The settlement was reached last week just before the companies were scheduled to face a jury in Tyler, Texas—a location with a growing reputation for patent lawsuits.
Networks come from ability and diversity of experience. You don't get a network by sitting in your office.
As to Vice president for innovation with ResMed, Bob Frater
CSIRO (commonly pronounced "si-roh") adds this lump sum to the $205 million it received in 2009, when a settlement with 14 companies was struck midway through another East Texas trial. Soon after that, CSIRO began boasting to the Australian press that WiFi was a homegrown invention. By suing over its patents, it anticipated an additional "lazy billion" out of tech products sold in the US. Ultimately, this didn't quite happen—but CSIRO is about halfway there.
Read more on 'How the Aussie government "invented WiFi" and sued its way to $430 million' HERE
HAVEN'T HEARD OF CSIRO?
IT'S NO MISTAKE. YOU WON'T FIND IT IN THE FOREST AT ALL. BUT DON'T SIT AT HOME FOR THAT, JUST LEAVE IT OFF AND THAT'S ALL IT'A AT
While the organization has been eager to brag to the Australian press about its big-money exploits in US courts, CSIRO has been circumspect about its lawsuits in the US. When it began its litigation campaign in 2005, CSIRO considered filing under the name "Government of Australia" but decided that would be "too provocative," according to a cable about the issue published by WikiLeaks. CSIRO also considered filing a case at the US International Trade Commission—a move that could have resulted in a ban on the importation of wireless devices—but realized that step was "too drastic," according to a US diplomatic official.
WIFI ACCORDING TO CSIRO
CSIRO was founded in 1926 as the Australian government's research lab. During World War II it focused on issues like food preservation. Today, the company works in a wide range of research areas: food security to environmental science, chemistry to energy exploration, even mineral science. CSIRO still receives most of its budget from the government; similar in some ways to the National Institute of Health in the US. The company has 6,400 employees (the majority of whom are scientists) at 55 different sites throughout Australia.
Its path to becoming the "WiFi inventor" started when a CSIRO astrophysicist, John O'Sullivan, was tasked with building a high speed wireless network. He didn't begin building a team for the project until the early 1990s—well after many of the key technologies already existed, and the ultimate relevance and success of O'Sullivan's project is now one of the most heavily litigated issues in the history of technology. CSIRO's $229 million payday is just the latest example.
The recent settlement means that the nine defendant companies (Acer, Atheros, AT&T, Broadcom, Gateway, Lenovo, T-Mobile, Verizon, and Sony) will avoid yet another courtroom showdown in East Texas. CSIRO officials now claim that 90 percent of the WiFi-enabled device market has licensed its patent.
END OF AN ERA? CSIRO WIFI PATENT EXPIRED? WHAT'S NEXT FOR AUSTRALIAN INVENTORS?
The wireless LAN technology, invented by CSIRO scientists in the early 1990s, is expected to be in more than five billion devices by the time the patent expires. Last year the technology won a European Inventor Award in the non-European category, with the European Patent Office recognising the work of inventors John O'Sullivan, Terry Percival, Diet Ostry, Graham Daniels and John Deane.
At the time, then minister for science and research Chris Evans said it was hard to imagine an Australian-invented technology that had had a greater impact on the way we live and work.
The worldwide attention given to CSIRO's acclaimed and now essential invention belies the fact that, as chief scientist Ian Chubb reminded us this week, Australia is not performing well in the global innovation stakes.
Almost all other OECD countries are much more likely than Australia to develop innovations that are new to international markets.
As to Chief scientist Ian Chubb
NETWORKING NOUS
Ian Chubb wants to create better links between business and universities, part of his broader plan to boost Australia's status for skilled workers in science, technology, engineering and maths.
This should be about partnerships and working together and understood differences – not sitting in our silo from which we forever lament the efforts of the others.
As to Chief scientist Ian Chubb
It is a view largely shared by former CSIRO deputy chief executive and current vice president for innovation with ResMed, Bob Frater, who spoke on the genesis of the CSIRO patent to a group of students at the Melbourne Business School this week.
The CSIRO invention came out of the group's pioneering work in radioastronomy, with many of those involved moving between industry and the research sector.
Innovation isn't a happy accident. People and networks are critical.
As to Vice president for innovation with ResMed, Bob Frater
He (B. Frater) first mapped the networks and circumstances that led to the development of the WLAN technology in 2003, and is still of the view that leaders and educators need to push those they mentor to build networks.
Read more on 'End of an era? CSIRO wifi patent nears expiry' HERE