Tech Start-up Your Digital File Received Patent for Security System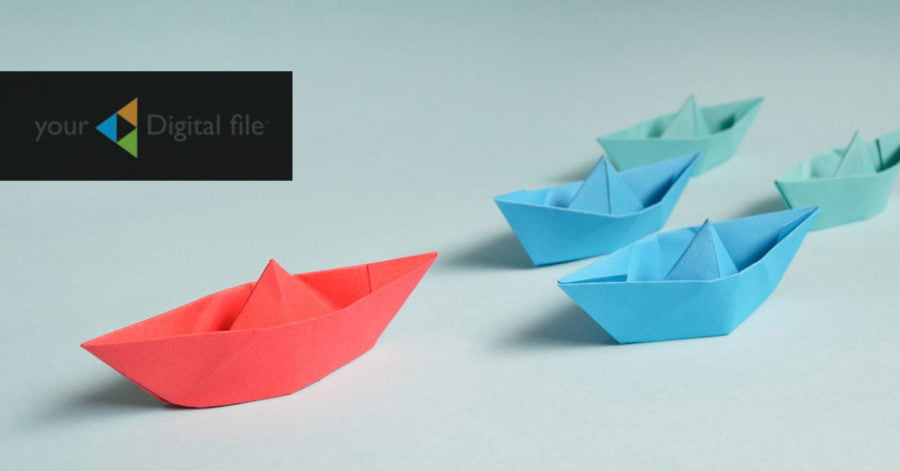 A Brisbane IT company Your Digital File has been granted an Australian patent for its revolutionary online storage system.
Article originally published at MediaNet, an AAP Business, titled Tech start-up received patent for security system
Your Digital File® founder Jamie Wilson said the Australian Patent Office's decision to grant a patent for its Cryptoloc® technology would help propel the start-up into new territories.
"We knew that Your Digital File had developed a world-first solution to secure online storage that delivers the most advanced security for online data storage. And now the Australian Patent Office has recognised that Your Digital File's technology is the first of its kind," Mr Wilson said.
"This acceptance will help with our steps into new markets. We are extremely encouraged by our first six months of operation in Australia and we're very positive about our ability to add new clients to our local base.
"Your Digital File allows customers to access their important files anywhere, anytime."
Your Digital File now has a granted patent in Australia and the company also has patent applications in place in the US and Europe.
Your Digital File was launched in March 2014 after more than three years of detailed development with world-leading online security experts.
Your Digital File provides an unmatched level of security for the online storage of confidential documents. Your Digital File's Cryptoloc® technology is more advanced than other cloud security solutions.
"Our first six months have been overwhelming," Jamie Wilson said. "Our clients are embracing our system and we're also making inroads into the personal market. We are continuing to add new features as we grow with our clients and this patent acceptance is a vital step in that product development.
"Your Digital File provides new options for any industry that needs to store documents securely, confidentially and with complete audit trails. This includes banking, insurance and construction industries and many others."
The Your Digital File service
Your Digital File's security is more advanced than other cloud solutions. Cryptoloc®, Your Digital File's encryption algorithm, provides an extra layer of security to improve the way files are normally protected online. Your Digital File is the only way to securely store, update, share and legally sign confidential documents online such as contracts, wills, trust deeds, share portfolios, property, equipment and vehicle leases, insurance policies, tax returns, power of attorney documents, wills, funeral plans and family photos, passwords and letters.
The Your Digital File technology
Your Digital File provides a revolutionary layer of protection for each file called Cryptoloc®. Access requires more than a password. It's all about encryption. Everything clients save in Your Digital File is automatically encrypted, so the files can't be opened and read without a password-protected digital private key that is generated and saved to the client's computer when they sign up to Your Digital File. The private key, to be kept safe by clients, unlocks and decrypts the scrambled files. Cryptoloc™ achieves confidentiality and non-repudiation requirements without compromising availability – most schemes favour one aspect of security at the expense of another.
OwnCloud Plans at Connect 2u2 Web Hosting
While contemplating secure file storage, sharing and optimisation we have included OwnCloud Hosting Plans at Connect 2u2 Web Hosting Technologies. With OwnCloud companies can achieve a secure file storage location and sharing platform in a cloud based open-source application OwnCloud, available in all Unlimited Cloud Hosting Plans, for smaller online sharing platforms. Contact us for more information of how to install, manage and use OwnCloud application with Unlimited Cloud Hosting Service.