500,000 Australian homes have been cut on NBN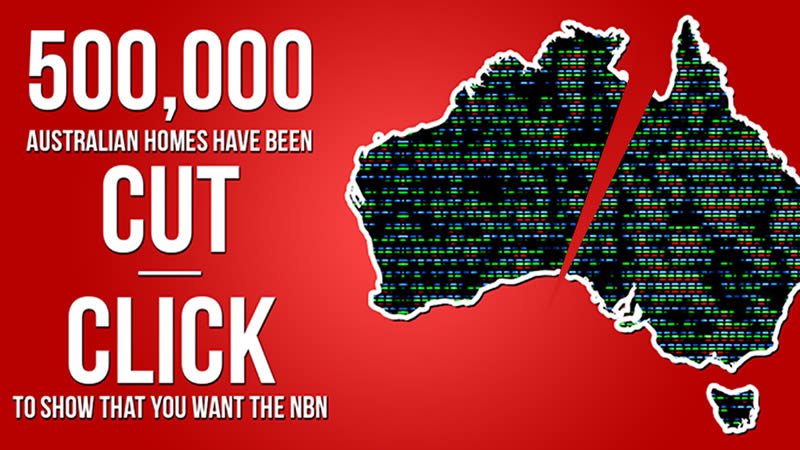 Tanya Pliberšek, daughter of Slovenian migrants to Australia, an Australian Labor Party politician, the Member of Parliament for Sydney since 1998, and the current Deputy Leader of the Opposition, has posted a highly concerning article on her Facebook page
Tanja Pliberšek is a member of EMILY's List Australia, a political group that supports candidates, who in turn support Emily's List's views on equity, childcare, equal pay, diversity and reproductive freedom,[10] to be elected to political office.
ABOUT THE ARTICLE AND THE CORRESPONDING LINKS:
The Coalition Government has announced a strategic review of the NBN. We won't find out what their exact plans are until that review comes back late next month.
In the meantime, a new rollout map for the NBN has been revealed. Updates have come out that show over half a million houses where construction had already commenced have been cut from Labor's NBN. You only have to look the NBN Co website to see if you've been cut.
We all know the benefits of super fast broadband from health to education, but it seems Malcolm Turnbull just doesn't understand. He wants to leave Australian homes in the dark.
Super fast broadband is key to the future of Australia and we need to fight to protect it.
Read the whole Article here