Flagship Microsoft Store planned for Regent Street in London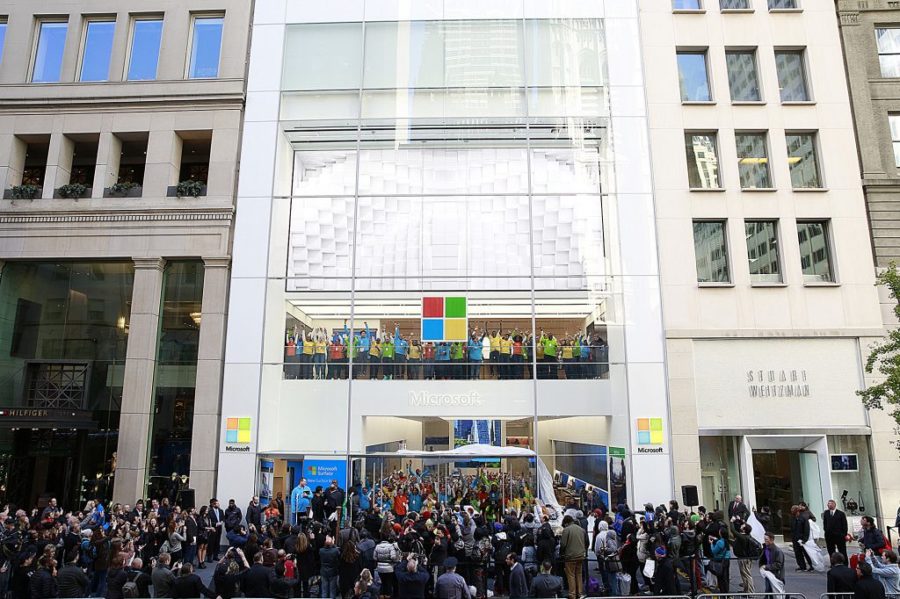 Today, we are pleased to announce plans to open a flagship store in London on Regent Street at Oxford Circus. This is one of the world's most exciting shopping destinations and represents another step in our journey to meet our customers.
The United Kingdom is home to some of our most passionate fans. We already enjoy connecting through our partners and in our digital stores, and look forward to bringing a physical store to the region as another great choice for customers to experience the best technology from Microsoft.
Investing in more solutions for customers
We are proud to see the impact that our physical stores have on the communities where we operate, from greater confidence in customers who visit in person and then shop online, to our partner ecosystem. Our customer experience in our physical stores generates confidence and trust in our products and services.
Cindy Rose, head of Microsoft in the U.K. and our partner throughout the location selection process, says: "We couldn't be happier to be opening a flagship store in the heart of central London at Oxford Circus, where two of the world's most iconic shopping streets meet. We know our customers and fans, whether they are from London, the broader U.K. or just visiting, will love our bold plans for the space. This will be so much more than just a great place to experience all that is possible with Microsoft, but a real hub for the community where we'll be bringing to life our passion for helping people explore their creativity through an ambitious program of workshops and training along with moments that work to unite the community."
Connecting one customer at a time
Digital skills are critical in today's world as the speed and pace of technological innovation accelerates. Microsoft Stores offer free workshops and digital training programs integrated into our daily store schedule so that students, entrepreneurs, educators, families and creators can succeed in the modern workplace. We regularly host opportunities for our customers to discover and learn through science, technology, engineering and mathematics (STEM) education programs, including YouthSpark camps where can learn about computer science, take Minecraft coding classes, leverage LinkedIn for business, and participate in Xbox game design sessions.
Microsoft Store is a place to have fun! Our stores are hubs for local gaming communities, where fans gather to play their favorite games like "FIFA" or "Forza" during events or in one of the competitive tournaments in our Mixer NYC Studio. We are excited to extend similar experiences to our customers in London.
Creating opportunity with the local community
Our approach to retail is simple — a complete and quality experience for our customers to interact directly with Microsoft. We enter markets with the goal of strengthening the experience, creating more career opportunities, and contributing to the local community and entire region. We have seen this executed in our flagship locations in New York and Sydney — some of my favorite examples include seeing U.N. Youth Advocates gathered in our store to share their projects and ideas for empowering people in their own cities, towns and villages, or when students joined us from Regional New South Wales to participate in coding and Minecraft events.
Our store stands for the best of Microsoft. We are excited to showcase gaming, mixed reality, AI (artificial intelligence), and all technology that empowers people to achieve more. Look for more details in the future!
Tags: London, Microsoft Stores, minecraft, XBOX, YouthSpark
Original article written by David Porter >