Cabling across the Atlantic, designing cars with Microsoft HoloLens and pre-ordering Xbox One X – Weekend Reading: Sept. 22 edition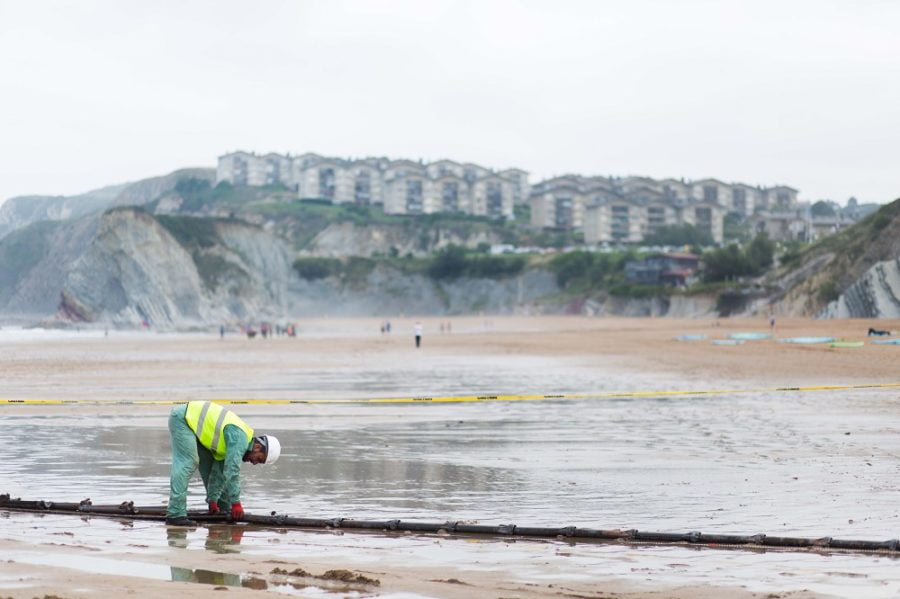 Microsoft was full of interesting news this week, from an innovative, transatlantic project to a Microsoft HoloLens partnership that powers creativity to Xbox and "Minecraft" announcements that make games more fun. Here's a look.
Microsoft, Facebook and telecommunications infrastructure company Telxius have completed the highest-capacity subsea cable to cross the Atlantic. Called Marea (Spanish for "tide"), the 4,000-mile cable connects from Virginia to Spain, provides up to 160 terabits per second and will make transatlantic connections more resilient.
Dependable infrastructure is crucial for internet and cloud services, but it was the 2012 devastation of Hurricane Sandy, which shut down connectivity services on the East Coast for days, that drove home the need for Marea. The cable is expected to become operational in early 2018.
"Everyone expects that whenever they turn on their computer or their tablet or their phone, they're going to work," says Frank Rey, director of global network strategy for Microsoft's Cloud Infrastructure and Operations division. "That's what this cable is going to help enable."
Ford announced that it's expanding its use of Microsoft HoloLens in designing vehicles, after successfully piloting the technology to improve creativity, collaboration and time to market.
The company's design process has traditionally involved expensive, time-consuming clay models. But HoloLens enables Ford designers to blend 3D holograms with the models and physical production vehicles for easier creativity and faster iterations.
In gaming news, pre-orders for the new Xbox One X console began this week at local retailers around the world, including Microsoft Store and Microsoft.com. More than 130 games, including "Far Cry 5" and "L.A. Noire," will be enhanced for Xbox One X with higher resolutions and faster framerates to take advantage of the powerful console.
The week's other big gaming news was the arrival of Better Together, "Minecraft's" biggest update ever. The update unites players on console, mobile, VR and Windows 10 versions into one Bedrock family. That means it's time to say goodbye to "Minecraft: Xbox One Edition" and "Minecraft: Windows 10 Edition" and hello to a universal "Minecraft."
When it comes to security, staying ahead of threats is critical. That's why Windows Defender Advanced Threat Protection (ATP) is integrating automated investigation and remediation capabilities from Hexadite, which Microsoft recently acquired.
"This takes enterprise security to a new level, enabling our customers to move faster from device, data and insight to action against modern-day threats," writes Rob Lefferts, partner director, Windows & Devices Group, Security & Enterprise.
Ever wonder how AI and the cloud help computers learn to read and comprehend natural language? The latest "Explanimators" episode from Microsoft Story Labs explores the world of machine reading – and how it will someday help doctors, lawyers and anyone who needs high-speed access to written, accumulated human knowledge.
That's it for this week. Thanks for reading and see you next week!
Tags: Explanimators, Marea, Microsoft HoloLens, minecraft, Windows Defender ATP, Xbox One X
Original article written by Vanessa Ho >