First look at Satya Nadella's new book, Adobe and Microsoft deepen ties while science reveals (yet again) the power of the pen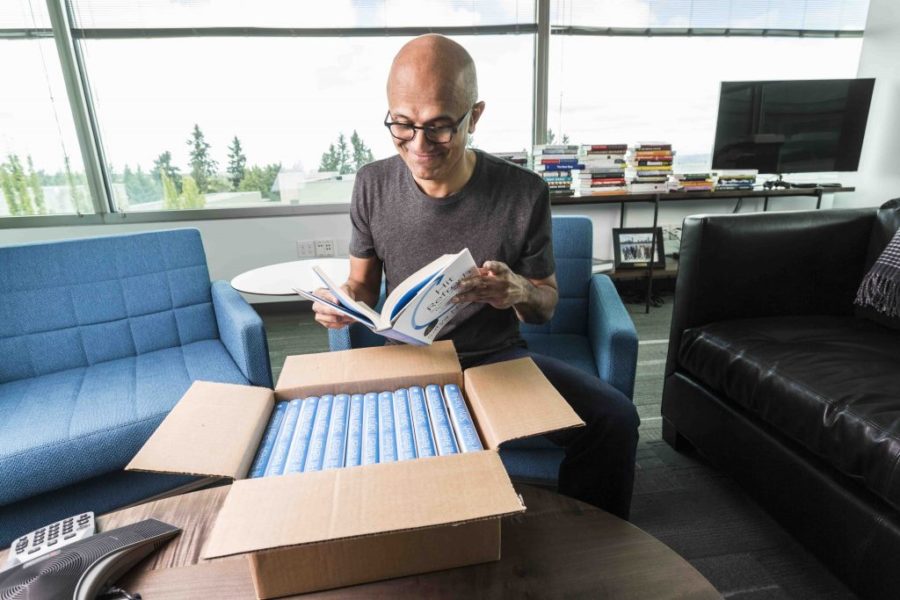 Time to read, write and "Hit Refresh," following a brief-but-busy week at Microsoft. We saw an alliance grow, protections reinforced and new chapters emerge.
Let's take a spin through the news.
This week, the author got a first look at his new creation. Early copies of "Hit Refresh" arrived at the office of Microsoft CEO Satya Nadella. He smiled while leafing through pages packed with reflections, ideas and principles on transformation – the story of Microsoft's quest to rediscover its soul, as told through Nadella's eyes and experiences.
In a LinkedIn post published Wednesday, Nadella described "Hit Refresh" as an exploration of "the renaissance of a storied company and the implications of the coming wave of technology — artificial intelligence, mixed reality and quantum computing — which will soon disrupt the status quo impacting our lives, communities and economies."
"Hit Refresh" goes on sale globally Sept. 26 and is available now for preorder. Nadella is donating all proceeds from the book to Microsoft Philanthropies.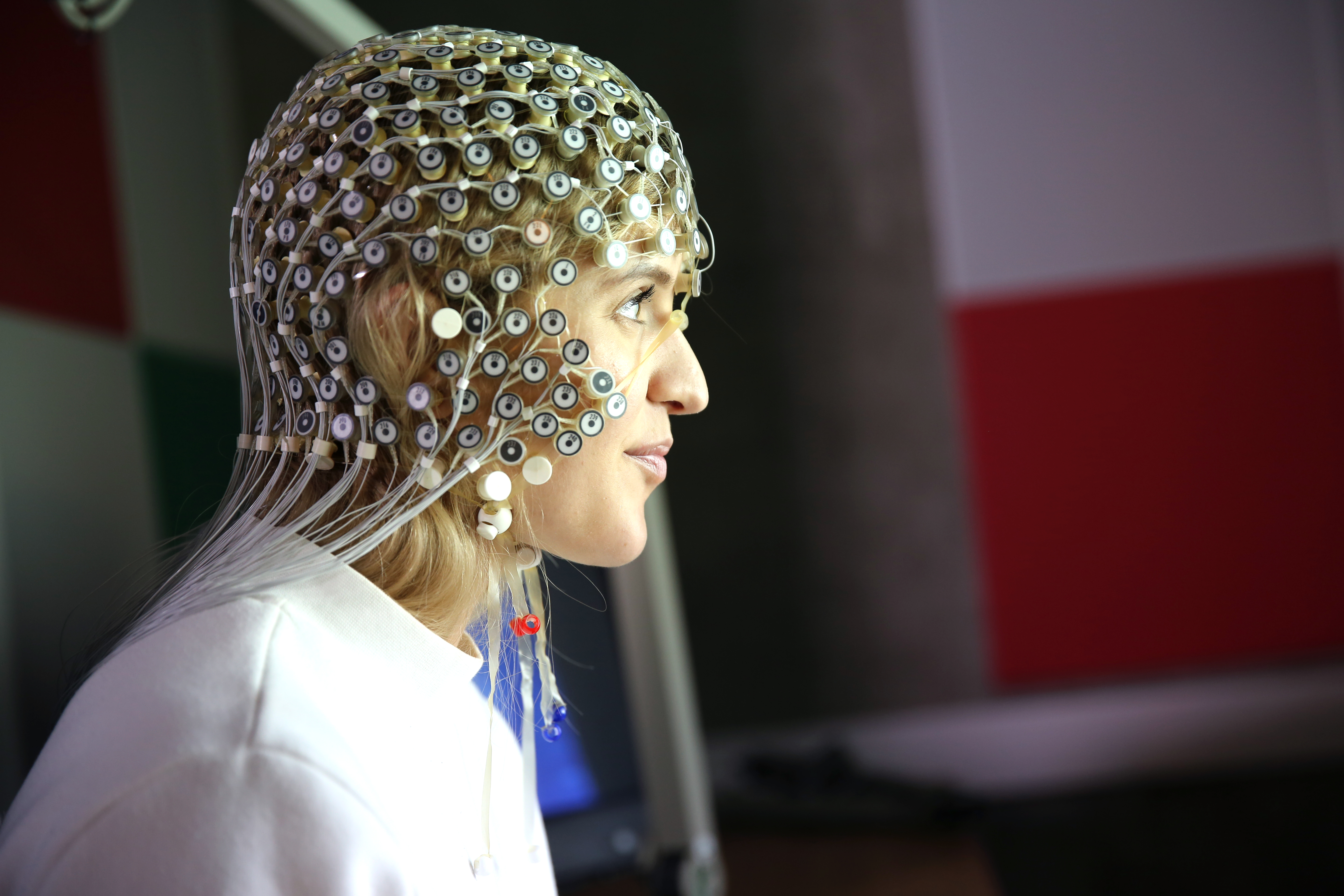 Pens down? Not so fast.
New research offers the first electrophysiological evidence that the brain behaves differently when people use a pen versus a keyboard – and that the physical movement of a pen boosts learning.
The finding builds on previous studies that suggest long-hand notetaking with a pen deepens the mind's ability to retain and process information.
Cognitive neuropsychologists Audrey van der Meer and Ruud van der Weel outfitted participating students with more than 250 sensors that monitored their brain signals.
The students then completed tasks involving typing and note-taking by hand, including with the use of Surface Pro 4 devices. Van der Meer told Microsoft News Centre Europe that many tablet and stylus devices – like the Surface Pen – help people get the most out of ancient and modern technology.
Conducted over two months in Norway and later peer reviewed, the study provides fresh proof that the pen – once seen as an analogue artifact – can be fully appreciated as a key component of our digital learning experiences.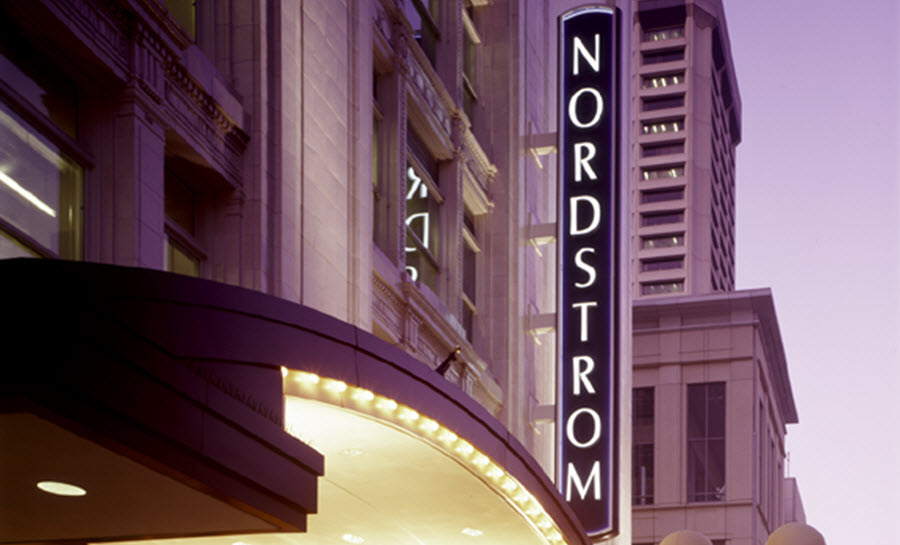 Shoppers know: Nordstrom is synonymous with legendary customer service at its 350-plus stores and online.
During a recent chat between Cho Hwang, technology director at Nordstrom, and Ron Markezich, Microsoft corporate vice president, talk turned to Microsoft Office 365.
"Office 365 supports the diverse and ever-evolving workstyles of Nordstrom employees in retail and corporate locations," Hwang said. "It provides a comprehensive set of tools that enables employees to be more productive and always have the data that they need at their fingertips."
On Thursday, more Office 365 news broke when Adobe and Microsoft announced they are expanding their strategic alliance to increase workforce productivity and drive more efficient business processes.
Adobe Sign, the market leading e-signature service in Adobe Document Cloud, is now Microsoft's preferred e-signature solution across the company's portfolio, including the 100 million monthly active users of Office 365.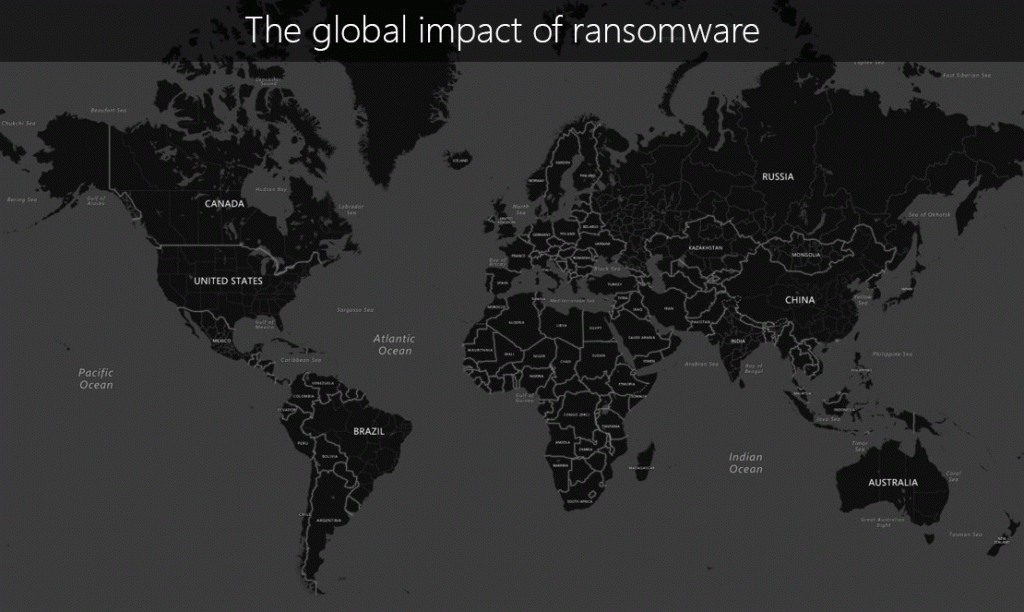 A new Microsoft report details recent ransomware threats and the need for advanced security. You can protect yourself with Windows 10, which integrates next-gen security features that guard against ransomware, including multiple exploit mitigations, Windows Defender Advanced Threat Protection (ATP) and more.
The upcoming Windows 10 Fall Creators Update will make Windows even more secure against attacks through seamless integration of Windows Defender ATP across the entire Windows protection stack plus other updates. You can start taking advantage of these protections now with the Windows Defender ATP Windows 10 Fall Creators Update, now open for public preview.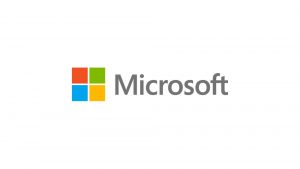 On Tuesday, Microsoft responded to the administration's decision to rescind protection under the program for Deferred Action for Childhood Arrivals (DACA), calling it a "big step back for our entire country," writes Brad Smith, Microsoft president and chief legal officer, on the Microsoft on the Issues blog.
The administration is giving Congress six months to replace DACA with new legislation. "Congress now needs to reprioritize the fall legislative calendar and move quickly with new legislation to protect these 800,000 Dreamers," Smith writes.
"This means that Congress should adopt legislation on DACA before it tries to adopt a tax reform bill." Microsoft will work as needed with other companies and the broader business community to "vigorously defend the legal rights of all Dreamers," Smith says. "For the 39 Dreamers that we know of who are our employees, our commitment is clear. If Congress fails to act, our company will exercise its legal rights properly to help protect our employees."

With fall (nearly) in the air, head back to Hogwarts School of Witchcraft and Wizardry, as the complete collection of "Harry Potter" e-books arrives in the Windows Store. Find all seven books in the series in a single title, along with other favorites in this universe such as "Fantastic Beasts and Where to Find Them" and "Harry Potter and the Cursed Child."
Need more entertainment this weekend?  Get your scare on with the newest chapter in Ryan Murphy's TV drama anthology, "American Horror Story: Cult." Buy a season pass now in the Movies & TV section of the Windows Store – and follow what's hot, new and trending in the Windows Store on Twitter and Facebook.
That caps our round-up. See you next Friday for another Weekend Reading!
Posted by Bill Briggs
Microsoft News Center Staff
Tags: Adobe, LinkedIn, Microsoft Philanthropies, Office 365, Satya Nadella, Surface Pro 4, Windows 10
Original article written by Bill Briggs >