Celebrating advances in accessibility, partnering with UN Human Rights Office and making power grids autonomous
Welcome back for another edition of Weekend Reading. There is always a fair amount of news pouring out of Microsoft. This week, we've upped the game with a number of high-level stories that touch on big issues of our time, including accessibility, human rights, teaching technology in underserved schools, modernizing electrical grids and battling online scammers.
Join us and get up to speed with what's happening in the Microsoft universe.
In honor of Global Accessibility Awareness Day, Jenny Lay-Flurrie, Microsoft chief accessibility officer, highlighted the company's commitment to building products and awareness for a more accessible, inclusive world.
New technologies include real-time captions and language translation of spoken PowerPoint presentations. They also include a Narrator developer mode and Project Emma, research on a prototype watch that's helping a woman with Parkinson's disease to write again. Read Lay-Flurrie's post on Microsoft on the Issues.
Microsoft will provide a $5 million grant to support work of the UN Human Rights Office as part of a new partnership announced Tuesday by the Office of the UN High Commissioner for Human Rights.
The five-year agreement will include development and use of advanced technology to better predict, analyze and respond to complex human rights situations worldwide. It also builds on a long relationship between Microsoft and the UN Human Rights Office and highlights their commitment to making sure technology plays a positive role in protecting and promoting human rights.
Microsoft Philanthropies announced a major expansion of the Technology Education and Literacy in Schools (TEALS ) program, which pairs tech professionals with teachers to co-teach computer science in high schools around the country. The expansion will add almost 100 schools to the program for the coming school year and will recruit 1,100 volunteers from companies ranging from small startups to large corporations.
TEALS volunteers teach introduction to computer science and AP computer science classes, and help prepare teachers to gradually take over teaching the courses. The program depends on volunteers from local companies, and anyone with a computer programming background, and a desire to contribute to their community, is encouraged to apply.
Microsoft is betting on transformation in the electricity industry, with the belief that data-driven insights and technology can help build more efficient, reliable and autonomous grids. A project with Norwegian power company Agder Energi and Powel, a supplier of software solutions to the energy, public and contracting sectors, demonstrates how autonomous grids can create a virtuous feedback loop for both utilities and customers as demand is matched with supply.
The project is powered by Azure, PowerBi and Azure IoT Hub. Using these Microsoft technologies, operators can now better predict demand and engage distributed resources like rooftop solar panels, electric vehicles and smart homes as needed. Microsoft is also working with several other companies and utilities to help build more resilient and flexible grids, says Brian Janous, Microsoft director of energy strategy.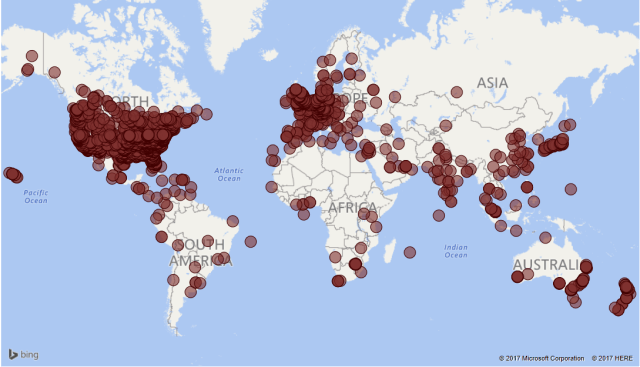 Cybercriminals use a variety of tactics to defraud consumers, including cold-calling them and creating pop-up windows on their computers that falsely claim the existence of technical problems that doesn't really exist.
Microsoft's Digital Crimes Unit (DCU) is combatting these kinds of tech support scams by using a data-driven approach to investigate and refer them to law enforcement agencies as appropriate, strengthening the company's technology against fraudulent tactics and educating consumers about how to stay safe online.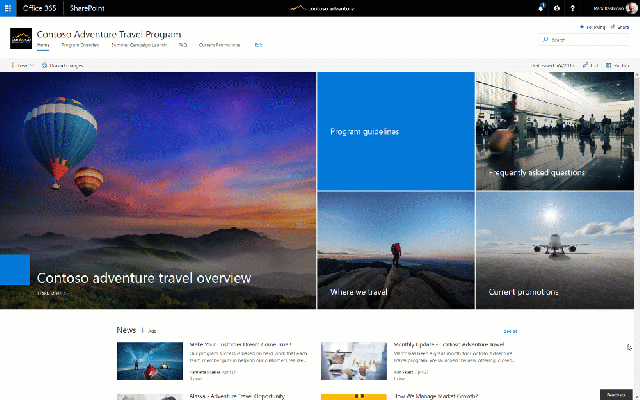 Microsoft announced numerous innovations for SharePoint and OneDrive during the SharePoint Virtual Summit, including powerful integrations across Office 365, Windows and Azure.
Changes coming this summer include the ability to share Office 365 files directly from File Explorer on Windows and Finder on Mac, new SharePoint communication sites that allow groups to share broadly across their organizations, and the ability to use Microsoft PowerApps to easily create custom forms that surface in the context of a SharePoint list or library.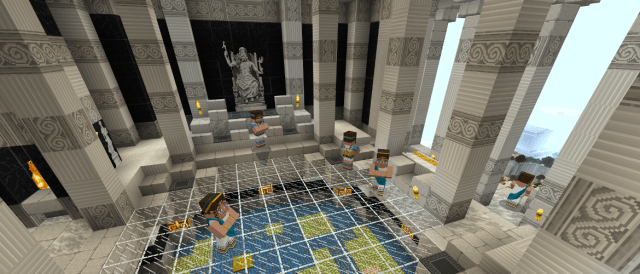 It's that time of year when your social media feeds become inundated with caps and gowns, proud parents and friends, and graduates grinning, diplomas in hand. Congratulations! Welcome to the next chapter in your lives. To help make the most of your big event and the months (and years) ahead, check out the Windows Store's "Set yourself up for success" collection of apps.
If you want to stock up on your favorite TV shows, you can now save up to 65 percent on current and past seasons of "Supergirl," "The Big Bang Theory," "This is Us" and much more. Buy and binge-watch these hits in the TV Season Pass Sale, which runs through May 22 on Microsoft Movies & TV in the Windows Store.
The Greek Mythology Mash-Up Pack is now available for every version of "Minecraft." The pack includes a custom texture set, a new UI, an original score by Gareth Coker and 39 unique character skins, including the mighty Zeus, the mighty Prometheus and Apollo. Get more details on the Minecraft blog.
We know you have a lot of things you could do with your time, and we appreciate that you spent a bit of it with us. Come back next week. We promise to have a whole new serving of interesting updates.
Thomas Kohnstamm
Microsoft News Center Staff
Original article written by Thomas Kohnstamm >