Vegan and vegetarian branding: inspiring examples of ethical design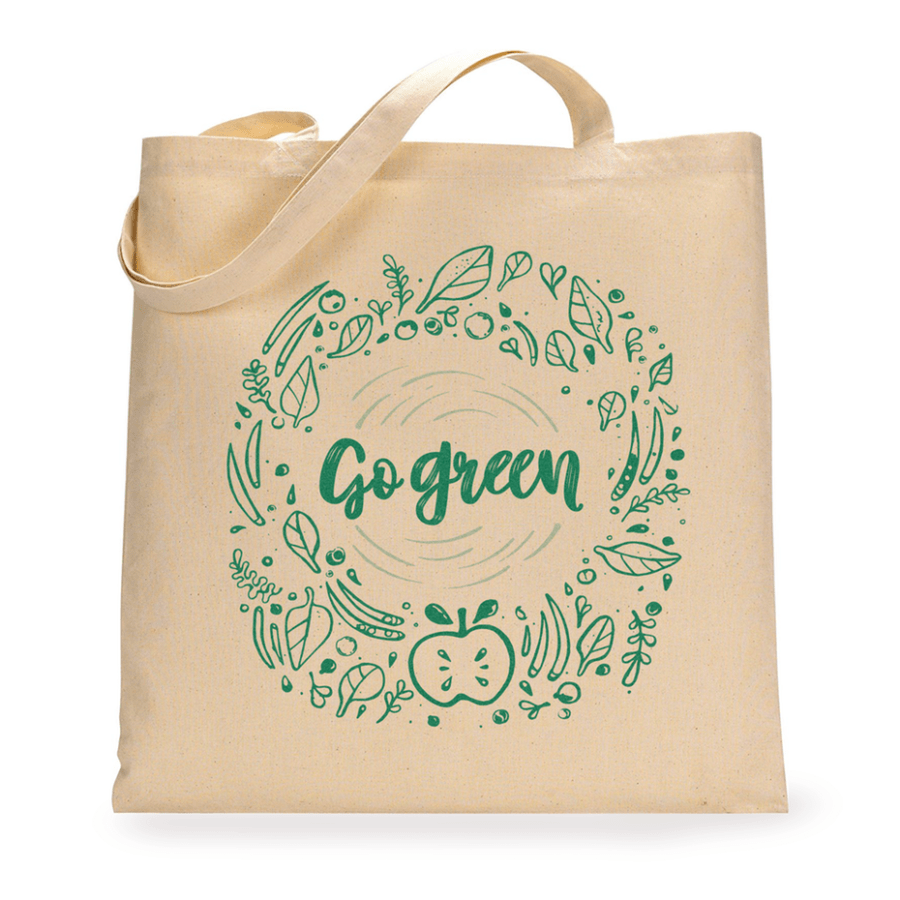 In 1977 The North American Vegetarian Society planted the seed that would become World Vegetarian Day, an international recognition of all things veggie.
In doing so, they hoped that sprouts of joy, compassion, and well-being would ignite across the globe. As we celebrate the fortieth anniversary of that monumental day, it's clear vegetarianism touches more people than ever before. "Now more than ever, people are going vegan for the animals, their health and the environment. From NFL stars to bodybuilders and doctors, people of all walks of life are choosing healthier vegan foods," says Casey Kern, Senior Action Team Coordinator for PETA activists.
You're entered to win!
Winners will be notified by email by October 10.
Fun fact: The number of 99designs contests for vegetarian and cruelty-free brands has been on the rise, from a measly 7 contests in 2008 to a whopping 403 in 2016.
It's the perfect time for your ethical company to become a key part of the ongoing movement toward an animal-free lifestyle. But like all companies hoping to make an impact and reach a broader audience, your branding matters. A lot. Adhering to a strong set of values doesn't mean you're exempt from creating a logo and other brand identity elements that will stand out from the crowd.
Here, we explore some of our favorite ethical companies that have put branding at the forefront. Check them out, get inspired and prepare to give your branding a boost!
5 steps to branding a vegan or vegetarian business
—
1. Be transparent
If you're putting the work in to make your brand as ethical, sustainable and eco-conscious as possible, the world deserves to know. Your branding is one of the best ways to be transparent and voice your values to the world. Transparent branding can help attract customers who may not have heard of your company yet, but are committed to purchasing from ethical brands.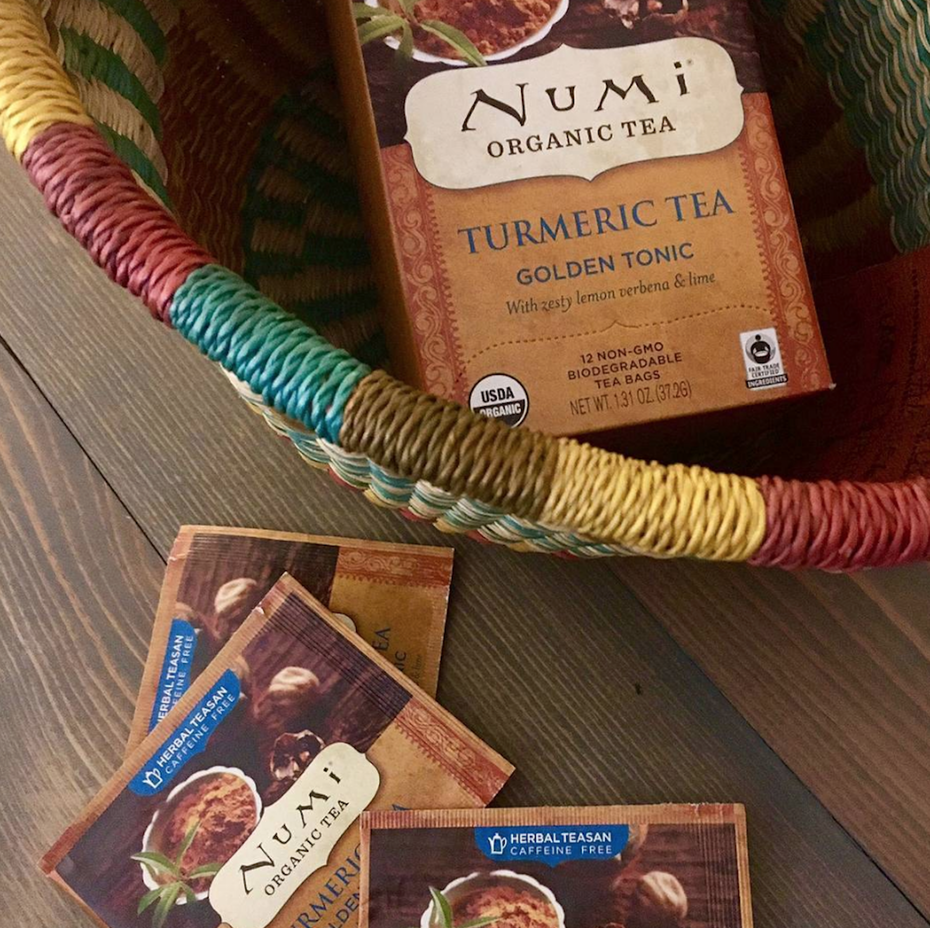 Numi keeps it transparent with certified organic & non-GMO stamps on their tea boxes. Via Instagram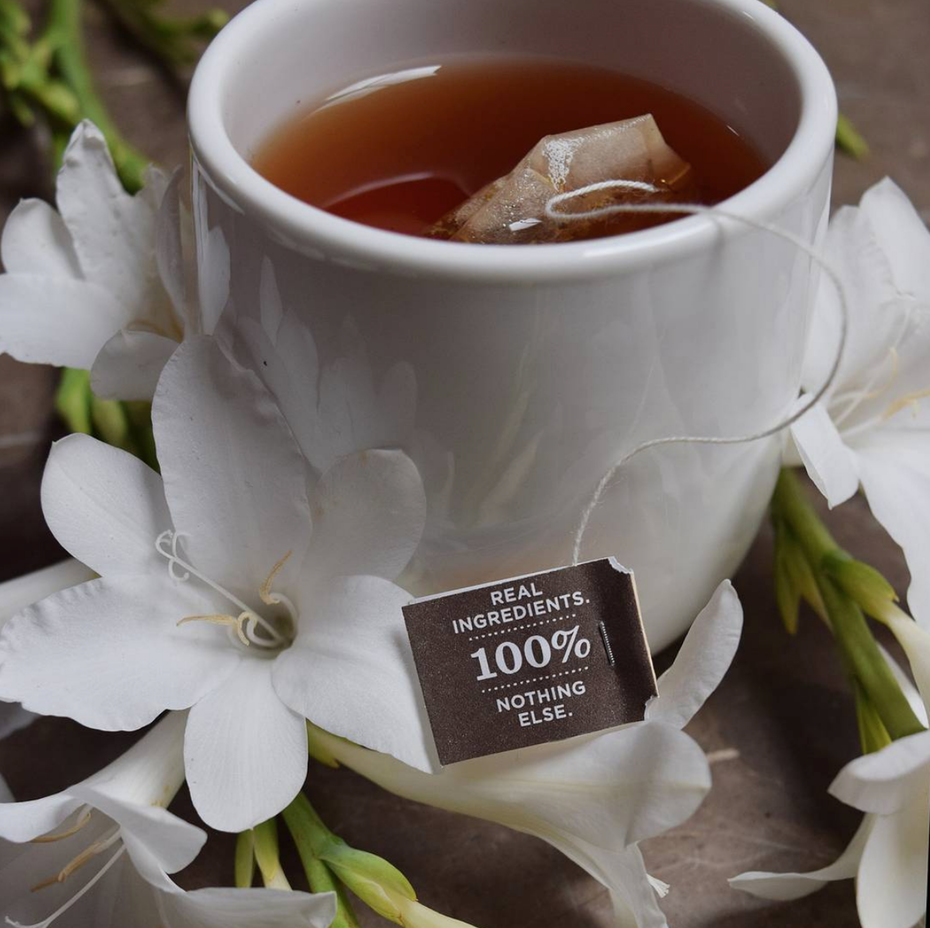 Even the tea bag contains a little reminder. Via Instagram
Numi Tea, an organic tea company, has been committed to upholding strong ethical values from the start, and these values percolate into all aspects of their branding. From using recycled cardboard packaging to featuring photographs of each tea's origin on the boxes, Numi's branding is open and honest. For Numi, being transparent comes naturally with being an ethical brand. "People love knowing where their products come from and how they were sourced. Consumers, particularly vegetarians, vegans and others following a special diet, also love ingredient transparency."
"Tell your story, and do it transparently. People love knowing where their products come from and how they were sourced."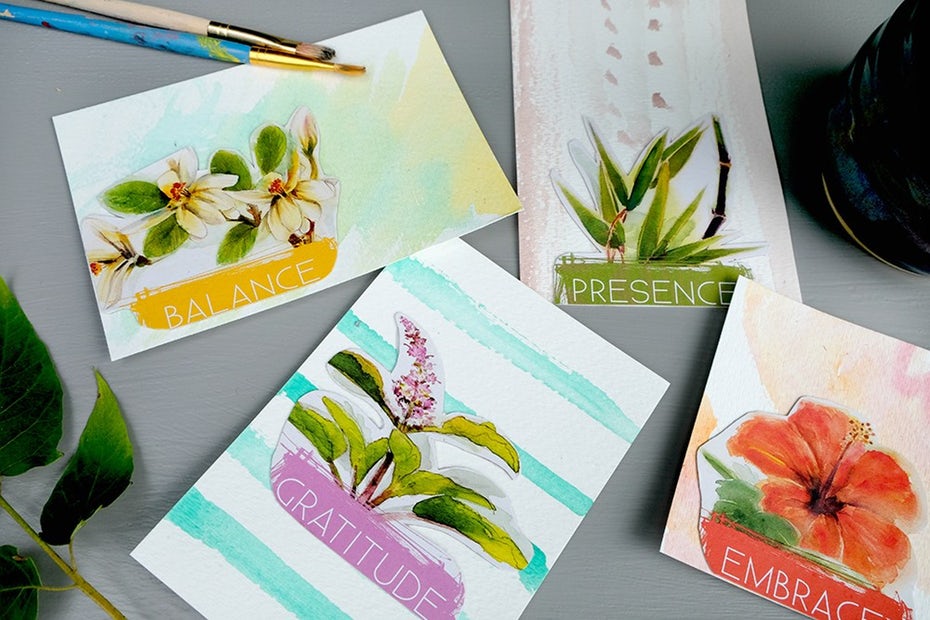 There are multiple ways to incorporate transparency into your branding. If you're committed to donating a portion of each sale to a specific nonprofit, let your customers know. For example, each Numi purchase helps fund Together for H2OPE, a Numi Foundation non-profit initiative to bring clean safe drinking water access to our farming communities. Numi proudly displays this message on their packaging. When it comes to being ethical, there's no need to be shy; tell your customers exactly how they are helping the planet with clear labeling and straightforward messaging.
2. Go modern
Your ethical business is not the ethical business of the 1970s, proven by the growing number of millennials adopting vegetarian and vegan lifestyles. A New York Times study showed that, "An estimated 12 percent of millennials say they are 'faithful vegetarians,' compared with 4 percent of Gen X'ers and 1 percent of baby boomers." With this in mind, skip the crunchy granola and go modern with your branding.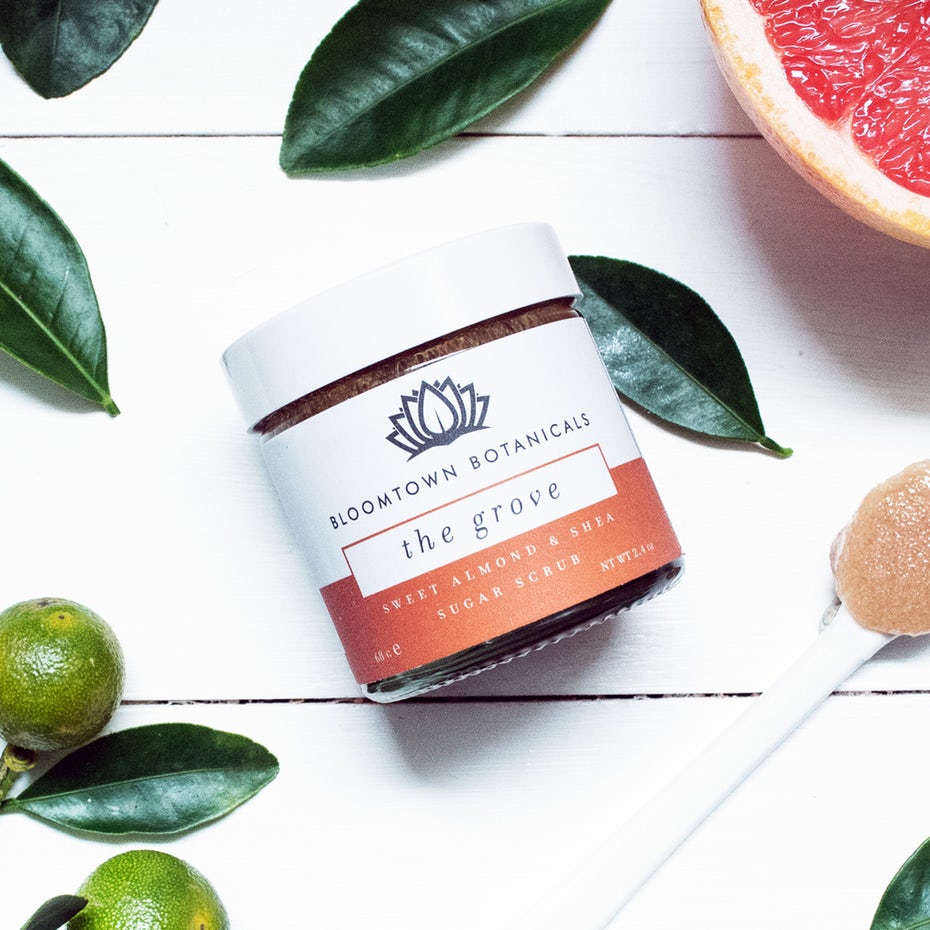 Ethical body and skincare brand Bloomtown was formed after its founders spent two years in Indonesia witnessing first-hand the devastation caused by palm oil cultivation. While the story behind Bloomtown's formation is serious, their branding remains airy and youthful. Their botanical logo takes inspiration from their time in Indonesia without being weighed down by the seriousness of their mission. Coincidentally, they were able to connect with an Indonesian designer on 99designs for the design!
"Eco-friendly brands should think outside the box. Ethical doesn't have to mean serious all the time."
Bloomtown's advice to you? Think outside the box. "Don't be afraid to be modern, trendy and colourful. Also, ethical doesn't have to mean serious all the time," says Preyanka Clark Prakash, Co-Founder and Creative Director of Bloomtown.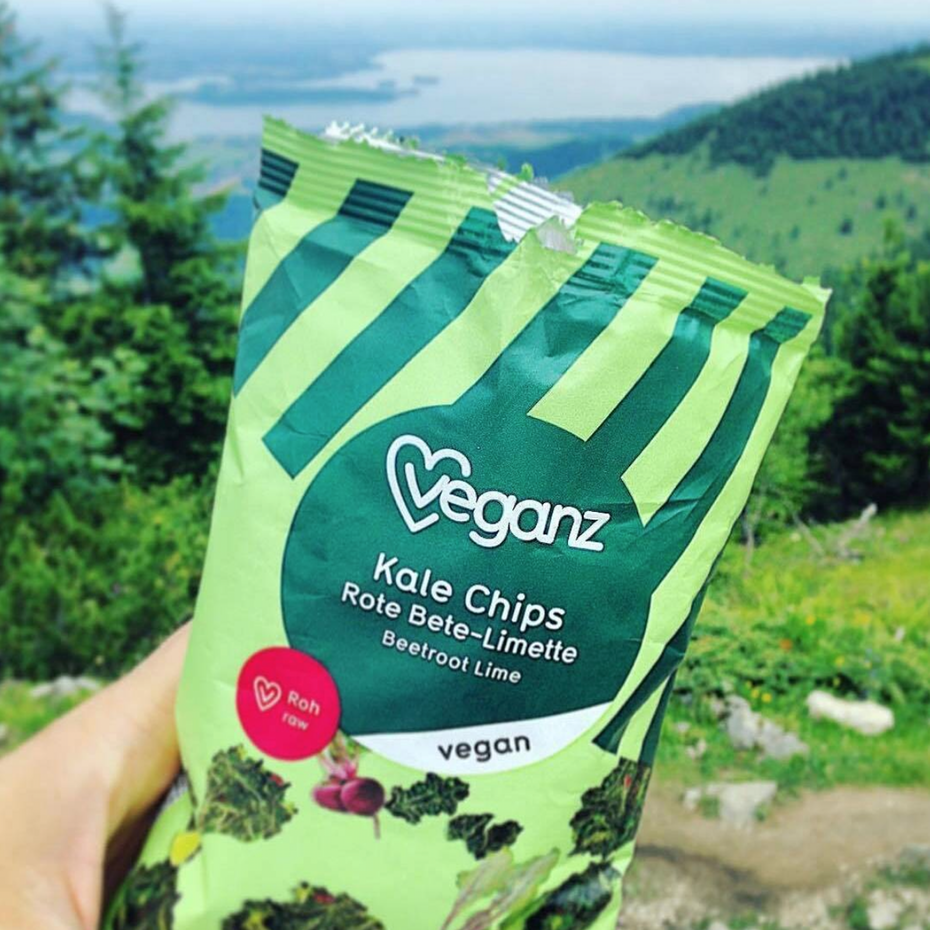 German market Veganz stays modern with bright colors and patterns in their packaging. Via Instagram
With a face mask called "FOMO," you can tell Lush isn't afraid afraid to have fun with their branding. Via Instagram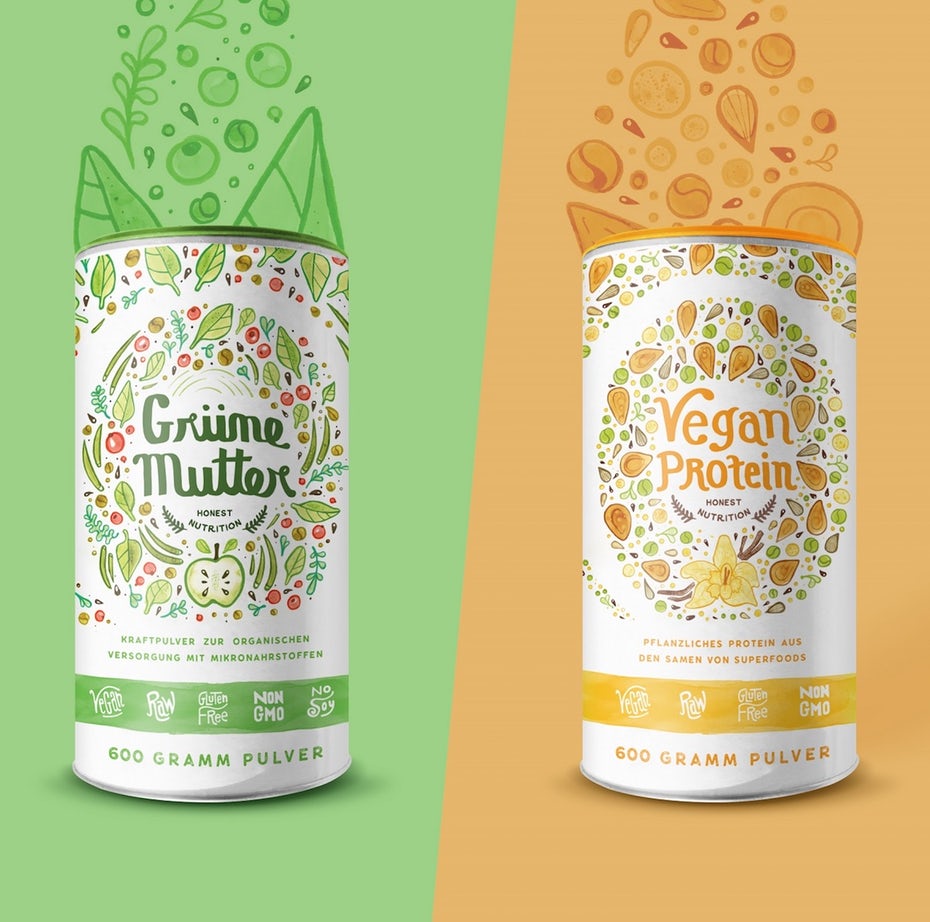 This colorful handcrafted packaging by Martis Lupus adds personality to Organic Alpha's product.
3. Be unique
Another vegetarian favorite of ours is Louisville Vegan Jerky, a vegan jerky company that isn't afraid to get weird with their branding. Louisville Vegan Jerky showcases the very best local ingredients alongside the region's most memorable characters. Each package features the image of a famous Louisvillian: Pete Browning, the first baseball player to get a personalized Louisville Slugger; Enid Yandell, a world-famous sculptor and activist; and Tod Browning, director of the film Dracula.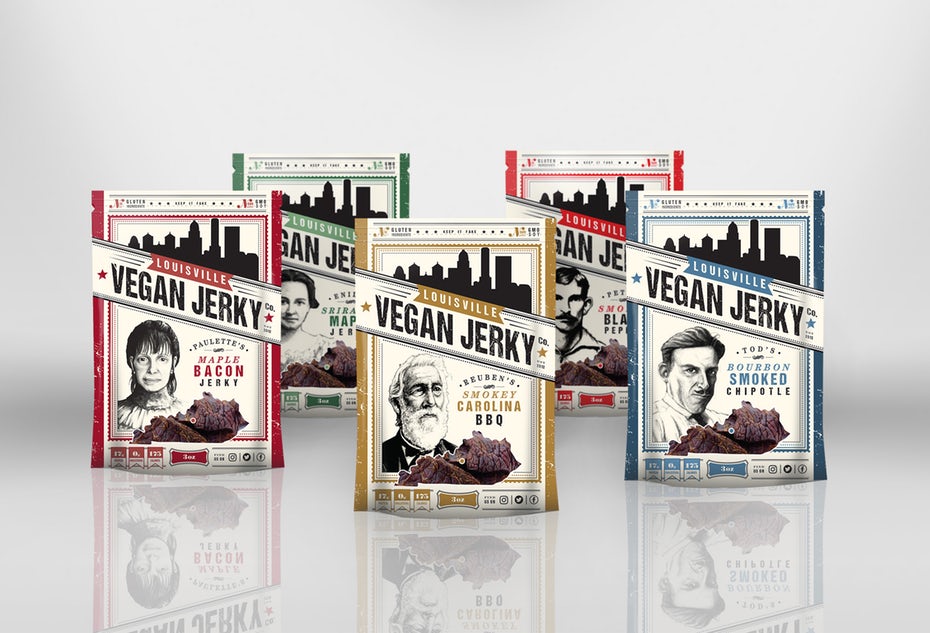 Not all vegetarians and vegans are the same, which means your branding doesn't have to be the same as your competitors. Don't be afraid to go bold and get weird with your branding; it's okay to be niche within the niche. As LVJ founder Stanley Chase III puts it, "If you can project your taste onto your product, chances are you'll attract the same kind of people." Well, that must explain why our kooky clan at 99designs loves Stanley's jerky!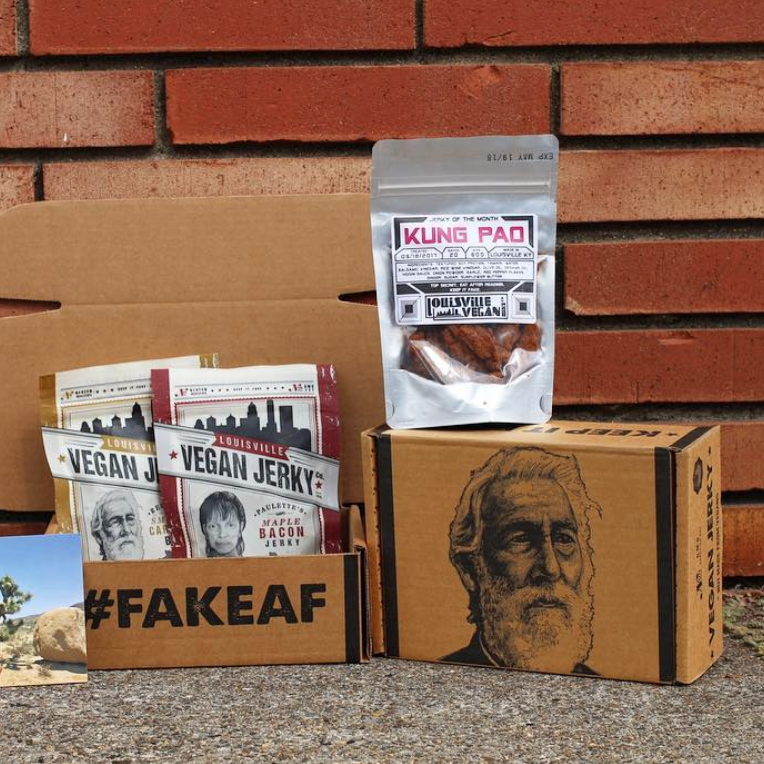 Louisville Vegan Jerky is proudly #FAKEAF! Via Instagram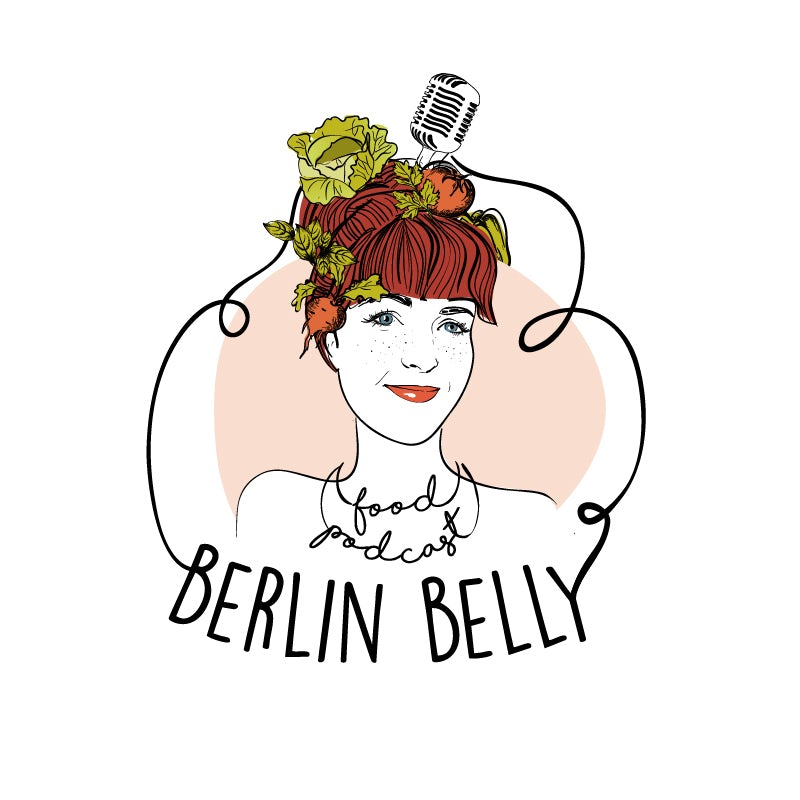 Unique and memorable logo design by Sign.Yra for Berlin Belly.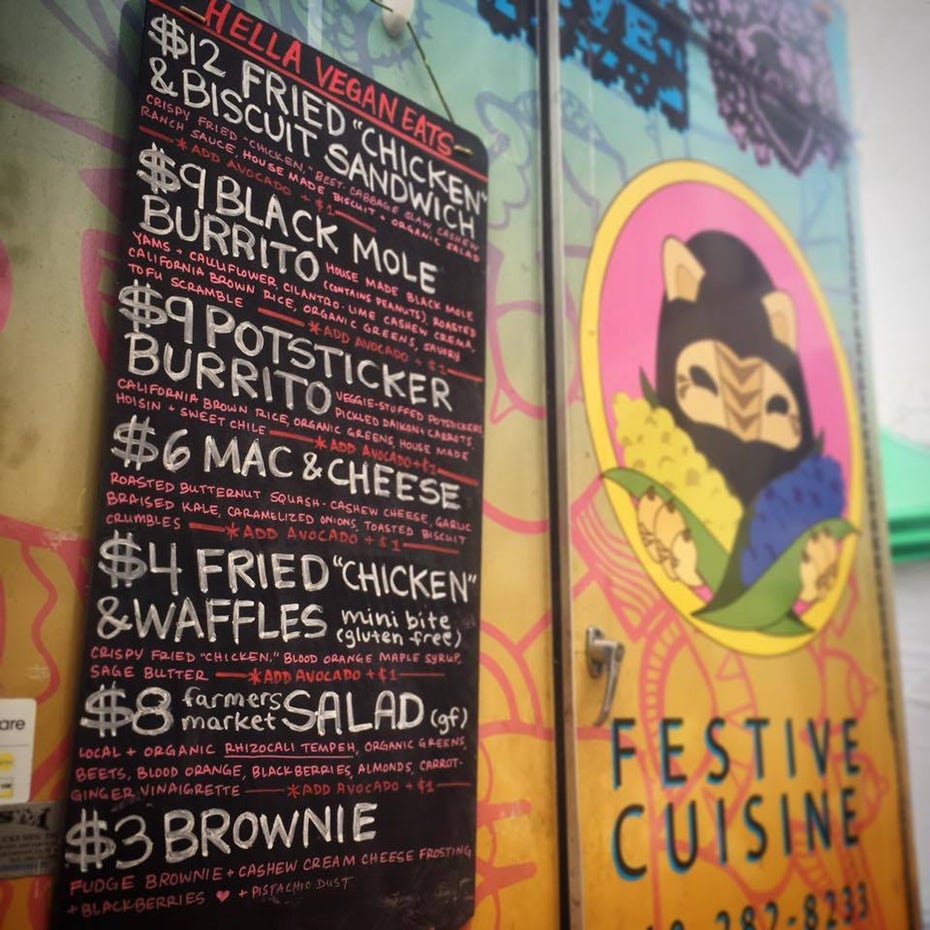 Hella Vegan Eats caters to its funky Oakland crowd. Via Instagram
4. Don't be afraid of omnivores
When you're selling a specialized product such as vegetarian food items, it's easy to fall into the category of niche marketing and while niche marketing has its values, like building an intimate and loyal connection with your customers, being a vegetarian brand doesn't mean you can't appeal to the masses as well. All it takes is the right branding.
PlantLX, a vegan cheese company based in Germany, seems to have cracked the code. When they realized that labeling their product as "vegan" would, inevitably, attract vegans (and only vegans), they chose to use "plant-based" instead in their packaging, web design and marketing assets. By avoiding niche labels, PlantLX opened their product to all consumers, regardless of their dietary preferences. "Our mission is to convince people that a 100% plant-based cheese makes way more sense than its dairy alternatives, since it is cheaper and more sustainable and at equal or higher quality," says the crew at PlantLX.
"If you are going for the mass market, then make your marketing as approachable to as many consumers as possible, regardless of their eco-friendliness or dietary choices."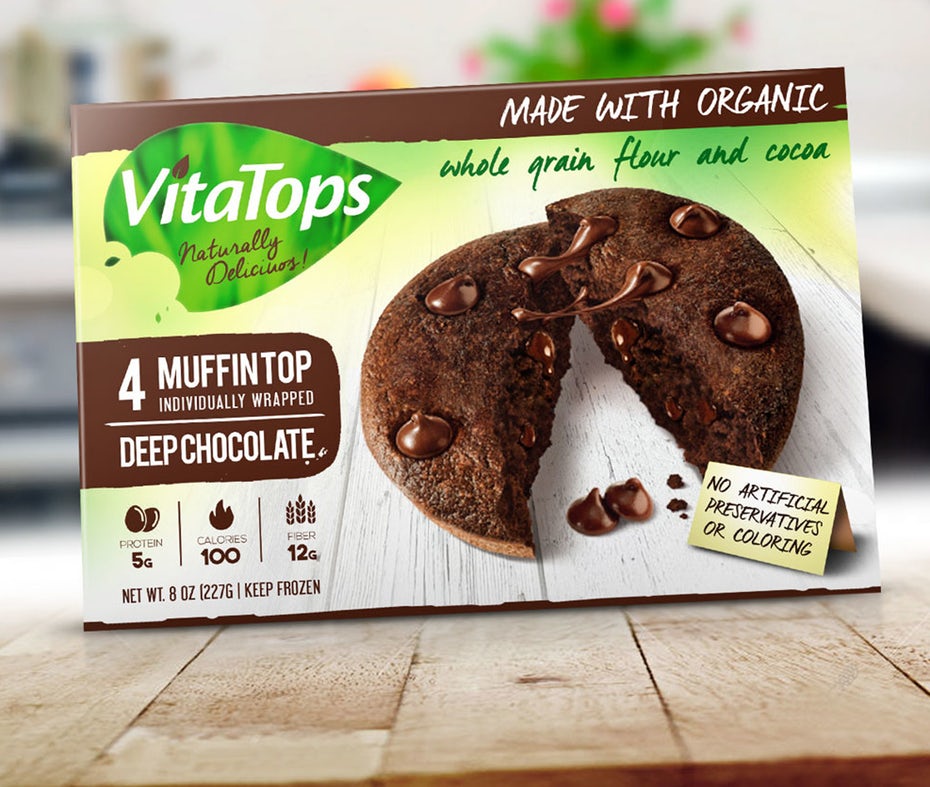 You can choose to be more universal in your vegetarian branding by highlighting other valuable aspects of your product, such as your cutting-edge technology or low prices, or even by broadening the range of stores that sell your product. Or, you can take the VitaTops route and demonstrate that your products are just plain delicious, veggie or not.
5. Be social
With hashtags like #GoVegan and #MeatlessMonday trending across the globe, you have more opportunity than ever to find and connect with ethical-minded customers. Use social media to your advantage to spread brand awareness and share your positive message.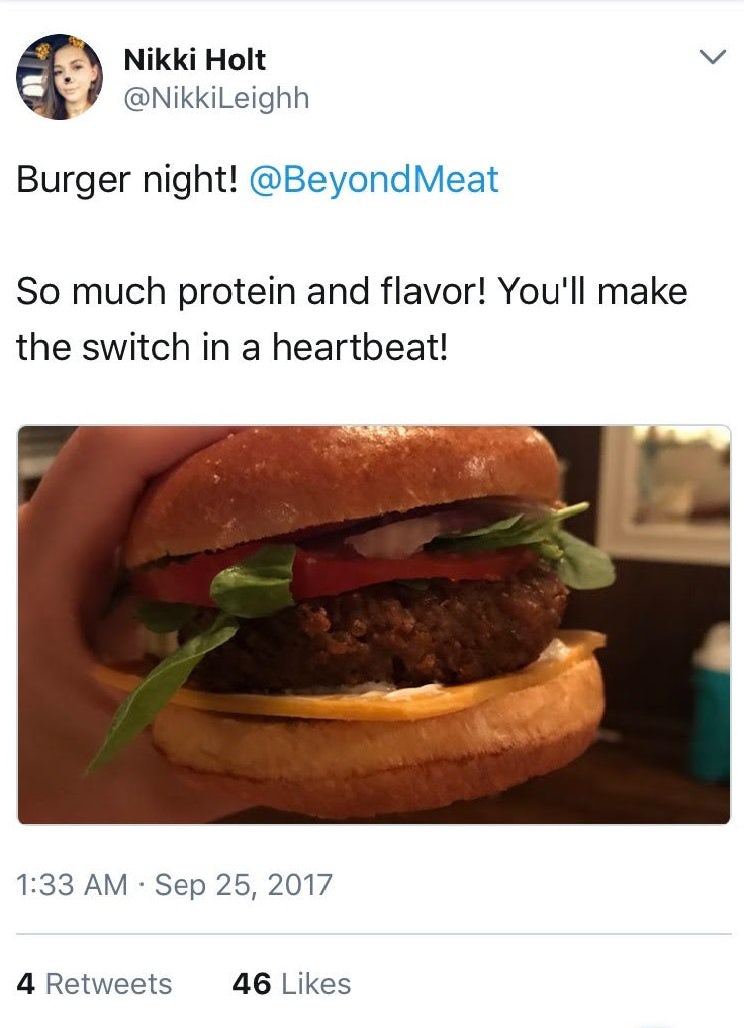 Beyond Meat is a great example of a brand that uses social media to create a sense of community amongst its veggie-friendly fans. In addition to sharing vegetarian health and lifestyle tips daily, Beyond Meat uses authentic, user-generated content to add a human element to their brand. One look at the #BeyondBurger hashtag stream on Twitter reveals hundreds of happy Beyond Meat fans enjoying their meatless burgers. Beyond Meat reshares many of the photos, which shows how much they value the community they've worked hard to build. Not only do these authentic photos build a sense of trust and loyalty behind Beyond Meat's brand, they also help spread positivity around plant-based lifestyles and encourage others to join the movement.
If you're an ethical brand, social media is the perfect place to let your values shine and let your fans do the talking. Share authentic, meaningful images and articles that speak to your ethical mission and the lifestyle you are trying to promote. If you remain true to your brand and your product, the sense of community should naturally follow.
Happy veggie branding!
—
Whether you're an eco-friendly business owner, a vegetarian or vegan, or simply an ethical consumer, we hope you've been inspired by these examples of veggie branding done right.
Happy World Vegetarian Day!
You're entered to win!
Winners will be notified by email by October 10.
—
This article was co-written by Marisa Belger.
Original article written by Brea >
[wpseo_map width="100%" height="300″ zoom="-1″ map_style="roadmap" scrollable="0″ draggable="1″ show_route="0″ show_state="1″ show_url="0″] [wpseo_address hide_address="1″ show_state="1″ show_country="1″ show_phone="1″ show_phone_2="0″ show_fax="0″ show_email="1″ show_url="1″ show_logo="0″ show_opening_hours="1″]