Believe it or not, brands can get stage fright, too. Sometimes they know what they want to say, but when they've got their customer's attention, the words just aren't there. Brand messaging is a lot harder than "just do it." But it's critical to your success.
Your brand messaging is about more than just your deals and services. It's actually one of the most effective ways to build a customer base:
Brand messaging encapsulates the core elements of your brand to appeal to your customers' hearts over their minds—and that can be a challenge. Let's take a look at everything you need to know about brand messaging to earn not just a sale, but a loyal, lifelong customer.
What is brand messaging?
—
Brand messaging is the art of using the right words to communicate the essence of your brand to potential customers.
In a perfect world, you could sit with all potential customers over coffee and explain why they should do business with you. But in reality your customers only have a split-second with your ad or website to make a gut decision about whether you're worth their money. Your products and services might speak for themselves, but clear, strong messaging is a surefire way to get them into the hands (and minds) of your customers.
Your brand strategy will determine exactly what you want to communicate—whether it's your low prices or your fashionable brand identity—but here are two essential places to start.
The two sides of brand messaging
—
Brand messaging is all about how people perceive you—not just your customers, but also your own team. Branding starts from within. Company culture, values and mission statements set the foundation for how your potential customers experience your brand and your place in the market.
Internal brand messaging
Brand messaging starts with how you and your team define your brand. Your mission, vision and values affect your employees as much as the general public. Company culture develops directly from circulation of internal brand messages (like Google's "fun" work environment for example), so it's vital to define these early in your company's development.
When you begin developing your brand messaging, spend time identifying your core mission, vision and values. These will be vital to the rest of your messaging and to your business itself.
External brand messaging
Messaging for the general public, aimed at drumming up business, is what most people think about when they think of brand messaging. These outward-facing messages tend to be more informational and actionable than inward-facing ones, which typically revolve around ideas.
External messaging includes your positioning statement, differentiators, value propositions, and slogan. Successful marketing always develops out of these core statements to keep your messaging consistent.
The 7 components of brand messaging
—
1. Mission
Your mission statement is a short sentence or two that answers the "why" of your business. In other words, why do you do what you do?
Craft your mission statement by filling in this blank: We exist to ______. Brainstorm several iterations of this statement so you can find one that perfectly captures the heart of your business and why you believe in the work you do. Make sure to stick with the why. We'll get the who, what and how later.
To give you a concrete example, take a look at our official mission statement: We champion creativity to bring opportunities to people around the world.
We carefully selected every word to evoke specific elements of our brand. For example, "creativity" points to our priorities of art, design and imagination. "Opportunities" directly reflects our goal of connecting freelance designers and clients. "Around the world" highlights our international community and our love of diversity.
Let's take a look another example: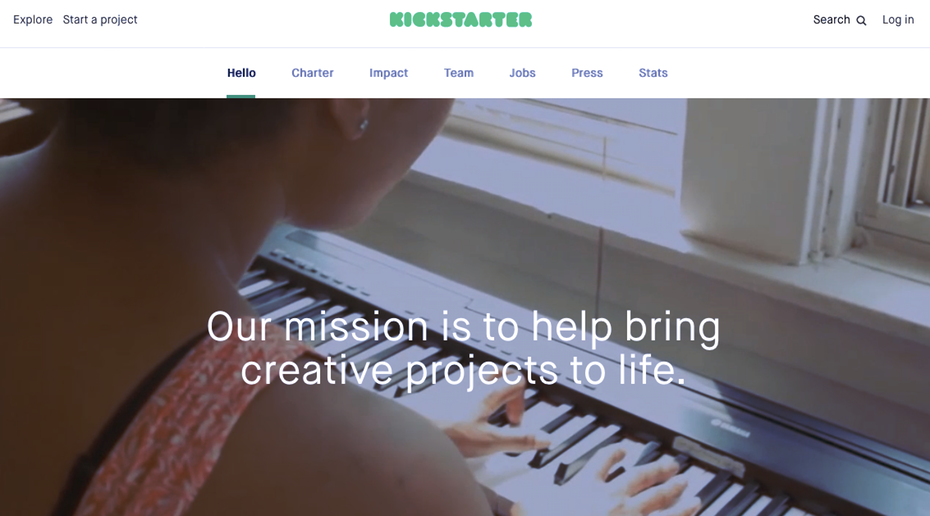 Kickstarter's mission statement is to "help bring creative projects to life." This is why their business exists. With their mission statement, they express that they come to work everyday with a helpful attitude that's focused on creativity and success. The how (their crowdfunding model) comes later.
One more thing about mission statements: unlike other pieces of your messaging, your mission statement is often both internal and external. You'll use it to "rally the troops" of your company, but also to let the world know why you're here. Keep that in mind and use clear, simple words when you start crafting your statement.
2. Vision statement
Your vision statement is a forward-looking, imaginative statement that sets a future goal of what you want to see happen in the world because of the work your company does. In other words, where is your company going?
Create your vision statement by filling in this blank: Our company will be _______. Again, brainstorm lots of ideas before you choose one that has all of the right pieces.
Let's take a look at our official vision statement: To be the most trusted global creative platform for professional designers to find and do work online.
Our vision directs where our company is headed and helps us focus all of our brand messaging on a clear goal for the future.
3. Values
Your values are the guideposts that determine how you you do business. If your vision is the ultimate destination, then your values are the map that guide your company's journey into the future.
Identify your values by filling in this blank: We believe ______. Write as many down as you can and then edit this down to a shorter list that only relates your core business and mission.
Here are our values at 99designs:
We believe in putting people first.
We believe design has no borders.
We believe in people helping people create their own success.
We believe the journey should be fun.
Simplified further, our values of people, diversity, helping, and fun guide the work we do everyday and form the basis of our messaging.
4. Positioning statement
If your mission hits the why, your positioning statement hits the what, who and how of your business.  This statement is incredibly vital to the health and success of your brand, primarily because a large number of people will see it.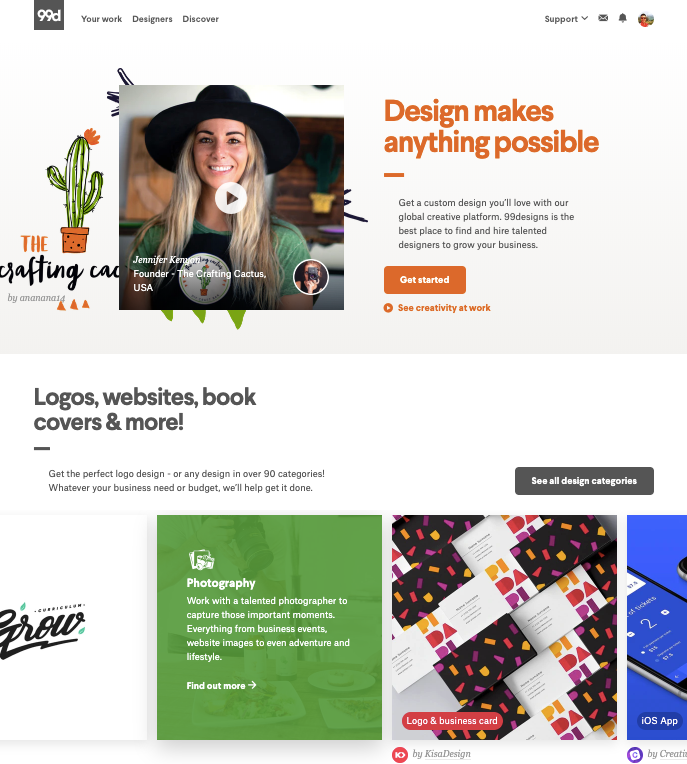 Positioning statements name your audience, your industry, your promise, and your evidence. Here's a quick template to get you started:
For [your audience], [your brand] is the [your market] that best delivers on [your brand promise].
Take a look at our 99designs positioning statement: We're the global creative platform that makes it easy for designers and clients to work together to create designs they love.
Industry: We're a global creative platform.
Audience: We're for designers and clients.
Promise: We make it easy to work together to create designs you love.
Great external marketing should always circle back to your positioning statement.
5. Differentiators
Your differentiators are the things that set your brand apart from your competitors. Your brand strategy and business model will help determine these, but your brand messaging needs to convey them to your customers.
Start defining your differentiators by listing what makes you different and better in your industry. Think about things like your audience, your price point, your quality, your ingredients, your materials, your values, your service. Anything you do differently can be a differentiator.
Elevate 3 or 4 of them that are most meaningful to your audience as your main differentiators that you'll communicate throughout your marketing materials.
Whatever time your potential customers give your brand—a glance at your logo, skimming your website, scrolling through your social media posts—you need to make the most of it. You differentiators help express your uniqueness, fast.
6. Value propositions
Value propositions are short statements that define what you can do for your customers—or what the value of your business or product is. You'll likely have more than one, and if you have several customer segments, you can have different value propositions for each.
Take a look at this example from Evernote: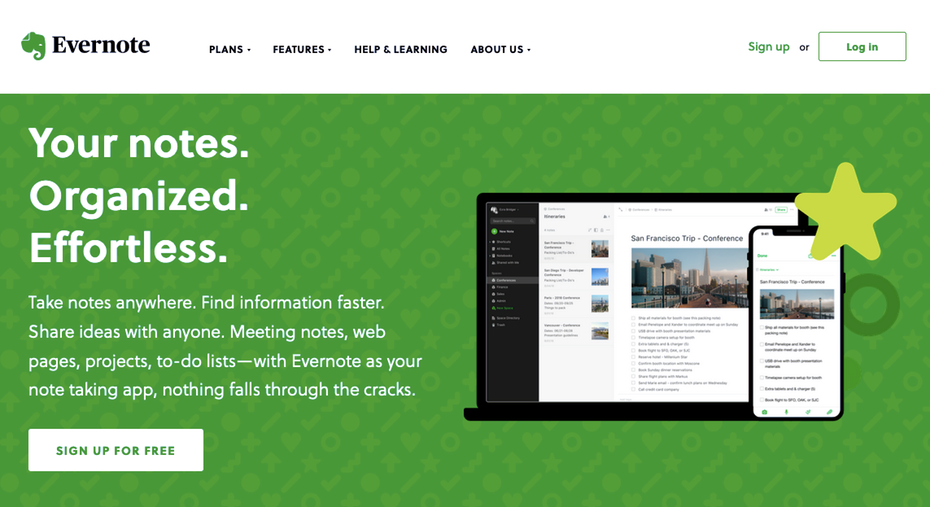 Their homepage clearly tells potential customers what they'll get from using their product and service. These are their three primary value propositions:
Evernote lets you take notes everywhere.
Evernote helps you find information faster.
Evernote makes it easy to share ideas with anyone.
These statements can show up in various forms in all sorts of marketing materials, but your home page is a great place to share them all. This primary destination introduces all visitors to the basic overview of who you are and what people can expect from you.
7. Voice
Effective brand messaging is more than just what you say, but how you say it. Your brand voice brings the personality of your business to life.
Decide whether you're passionate, casual, funny, professional, or whatever fits your brand. Craft a voice with that in mind and consistently use it in your marketing materials so your customers will begin to emotionally connect with your brand.
8. Slogan
Your company's slogan or tagline is one of the most important elements of your external brand messaging. In just a few words, you can compose a message that echoes in the reader's brain for weeks, months, an entire lifetime.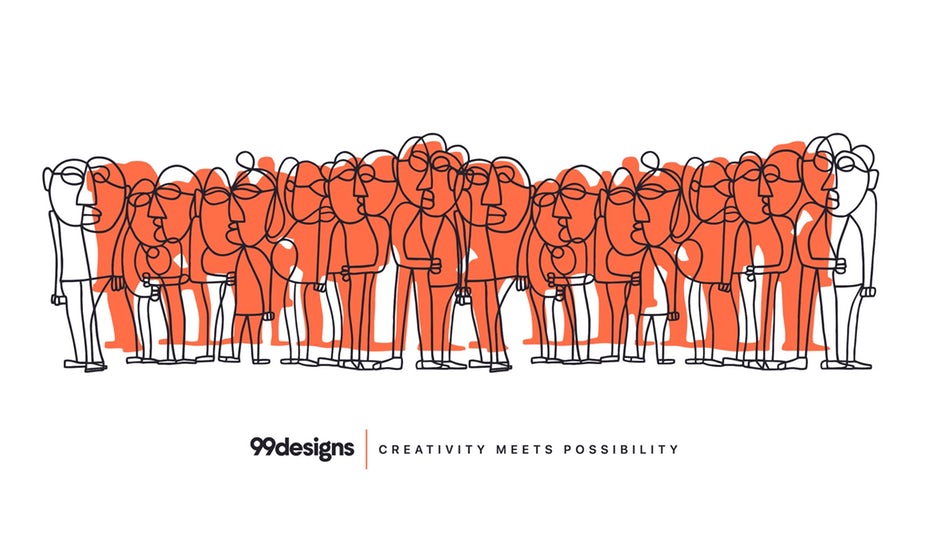 Brands can use slogans however they want. You might describe your business, elicit emotions or just make people laugh. It all depends on your brand personality. Whichever route you choose, make sure your slogan is simple, short and memorable. You can also have a lot of fun with rhyming and wordplay to make your slogan even easier to remember.
9. Elevator pitch
The elevator pitch is an old-school business concept. Imagine you find yourself in an elevator with a rich investor or potential customer, and you only had a few seconds to turn them on to your brand. What would you say? That's your elevator pitch.
The goal of an elevator pitch is to describe as much as you can in as few words as possible. Start building this with your positioning statement at the center, and then add your differentiators and value propositions around it. Soon, you'll have a short 30-second snippet that expresses all of the important pieces of your brand.
Messaging matters.
—
A lesson on brand messaging from Shakespeare: Hamlet is a complex character with more emotional depth and internal dialogue than most real people. But we can easily boil down his essence to his iconic line: "to be or not to be." That's because Hamlet's brand messaging is on point.
Your brand messaging is the essence of your brand with words. While we can't offer you Shakespeare, we can give you the next best thing: advice on brand messaging and the crucial part it plays for the success of your brand. Be sure not to underestimate its power.