How to create an ebook for your business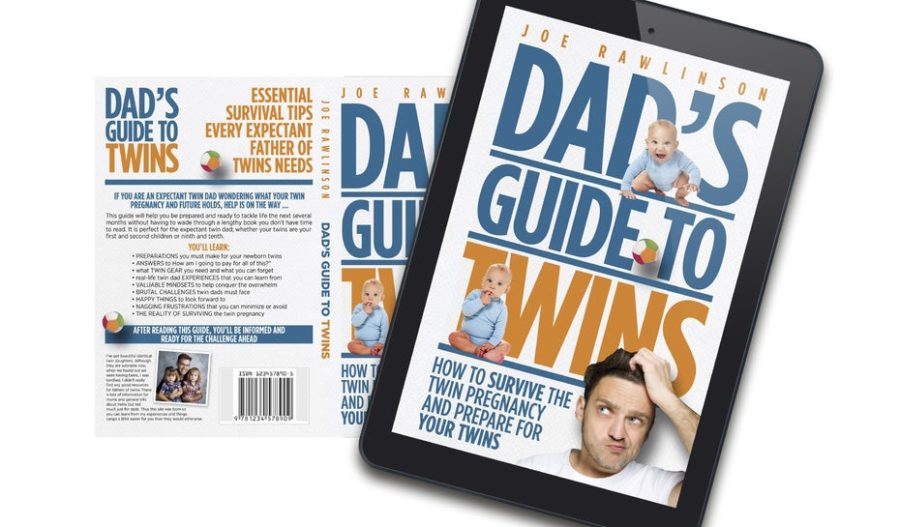 A lot of people dream about being an author. But as a business owner or entrepreneur, writing a book is not only about fulfilling a dream. It's about building and growing your business. Whether it's an ebook that can be downloaded from your website or a 'real' book that you sell on Amazon, it can be a key part of your business strategy.
However, for your ebook to get you results, there are a few things you'll need to bear in mind. Here are the 10 steps to creating an effective ebook that will help you achieve your business goals.
Why create an ebook?
—
Before we get to those steps, let's look at why you'd want to create an ebook in the first place. An ebook can help your business in a number of different ways:
The first is as an additional revenue stream—but the truth is that you're probably not going to earn a lot of money from your first book, at least not right away. To make money from ebook sales, you'll need to do a lot of promotion and marketing. You may only start making decent money once you've got five or six books on sale. If you want to make money from selling ebooks, then by all means start now—just be aware that it won't be an instant moneymaker!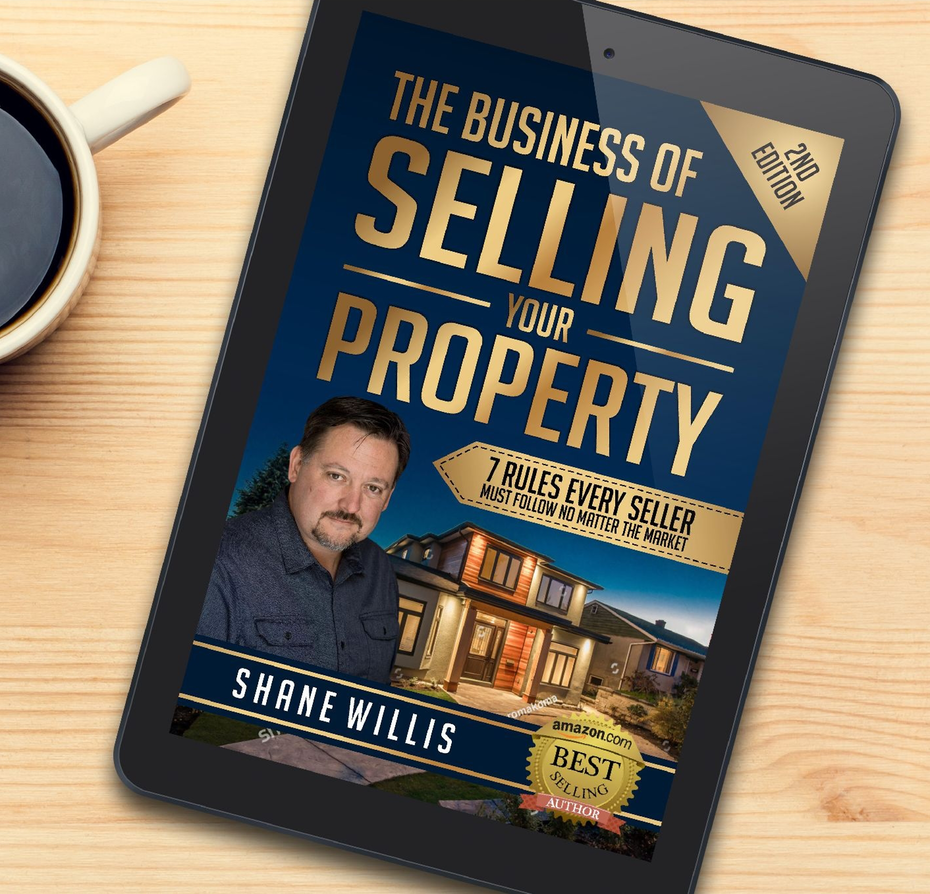 The second way in which an ebook can support your business is by boosting your credibility. Having written a book on your area of expertise is a sign that you know what you're talking about! The extra authority can open up new opportunities such as speaking gigs. After all, you wrote a book about a topic, so you must be an expert! This can help you get new clients. Plus, you can impress existing clients, with extra kudos if you produce a physical copy.
Finally, your ebook can feed into your business directly by becoming part of your marketing funnel. You can give out free copies of your ebook in exchange for people's email addresses—the classic 'freebie' opt-in—to get people onto your email list and later convert them to customers. With the help of your ebook you can organically lead people to the next step of working with you.
How to create an ebook for your business
—
0. Start with your 'why?'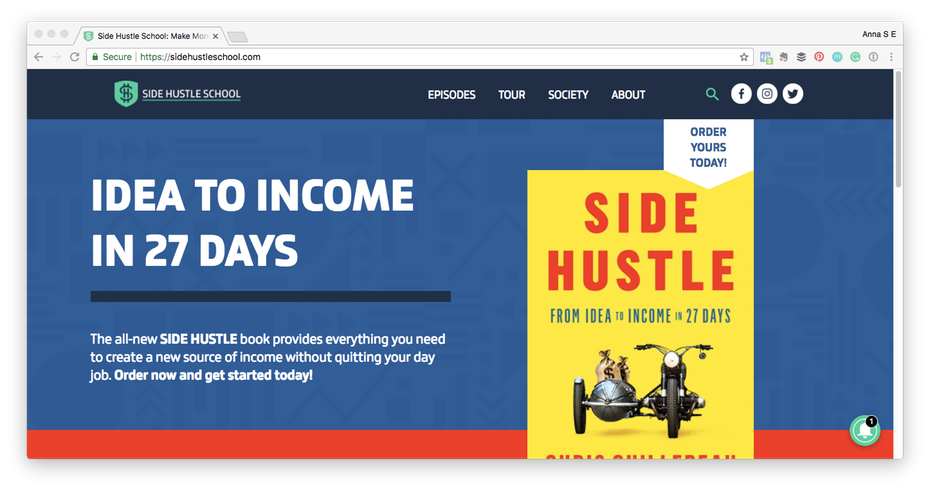 Before you even start on the ebook itself, you'll want to get clear on your specific goals. Given the different ways in which a book can add value to your business, what are your reasons for writing this book? What role will it play within your content and marketing ecosystem? Which of your products or services do you want it to feed into? What are you hoping to achieve? It's important for you to be super clear on your reasons for writing the book, because it will keep you motivated throughout the process and ensure that the finished ebook meets those objectives.
1. Get friendly with your reader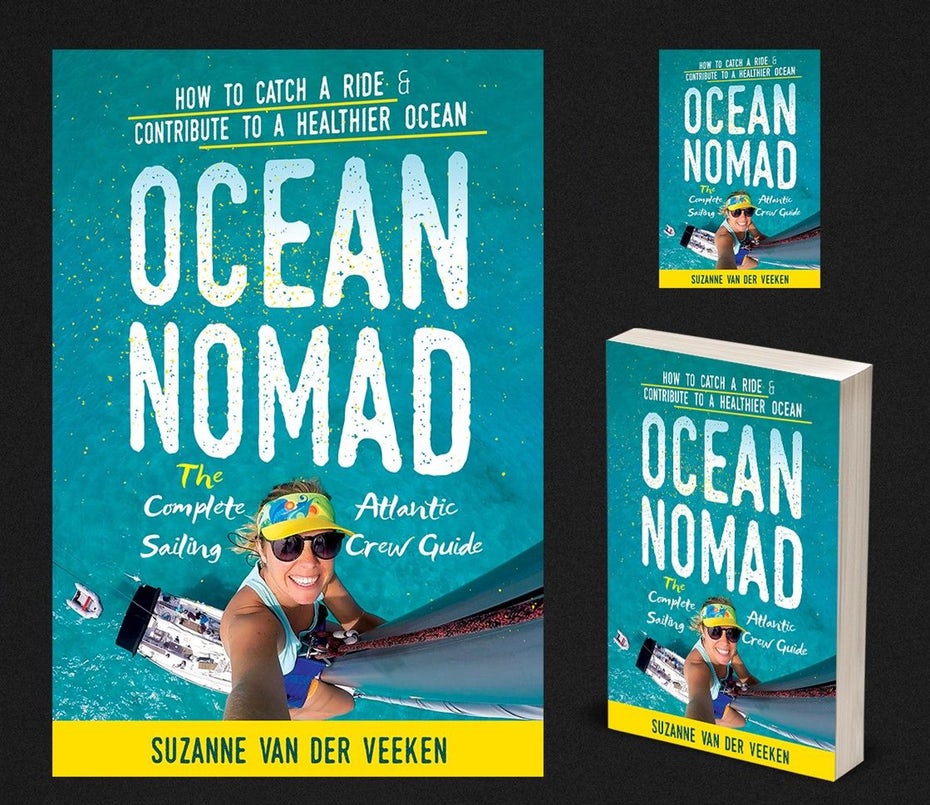 If you have a business, you should already have a clear picture of your ideal client or customer. Usually, this will be the person who you'll want to read your book, so your ideal reader will match your ideal client. Make sure you have a solid understanding of who this person is, in terms of demographics—age, gender, location, etc.—and psychographics—attitudes and behaviors.
Dig into what their biggest problems are and what solutions they're looking for. What kind of things would they be searching for on Google and on Amazon? What are the alternatives currently available for them? Don't skip this step, as it's critical if you want an ebook that people actually want to read.
2. Pick the right topic
You might be tempted to put your whole life philosophy into this first book as your ultimate legacy to the world. The danger with this is, first, that it's such an overwhelming task that you'll never be satisfied that you've included everything in there. Second, you're heading into 'vanity publishing' territory as you're just thinking about what you want to say instead of what your clients want to read. It's much more effective to choose a narrow topic that people are interested in and where you can provide specific answers to people's questions. Later you can write more books on all those other topics!
3. Plan your outline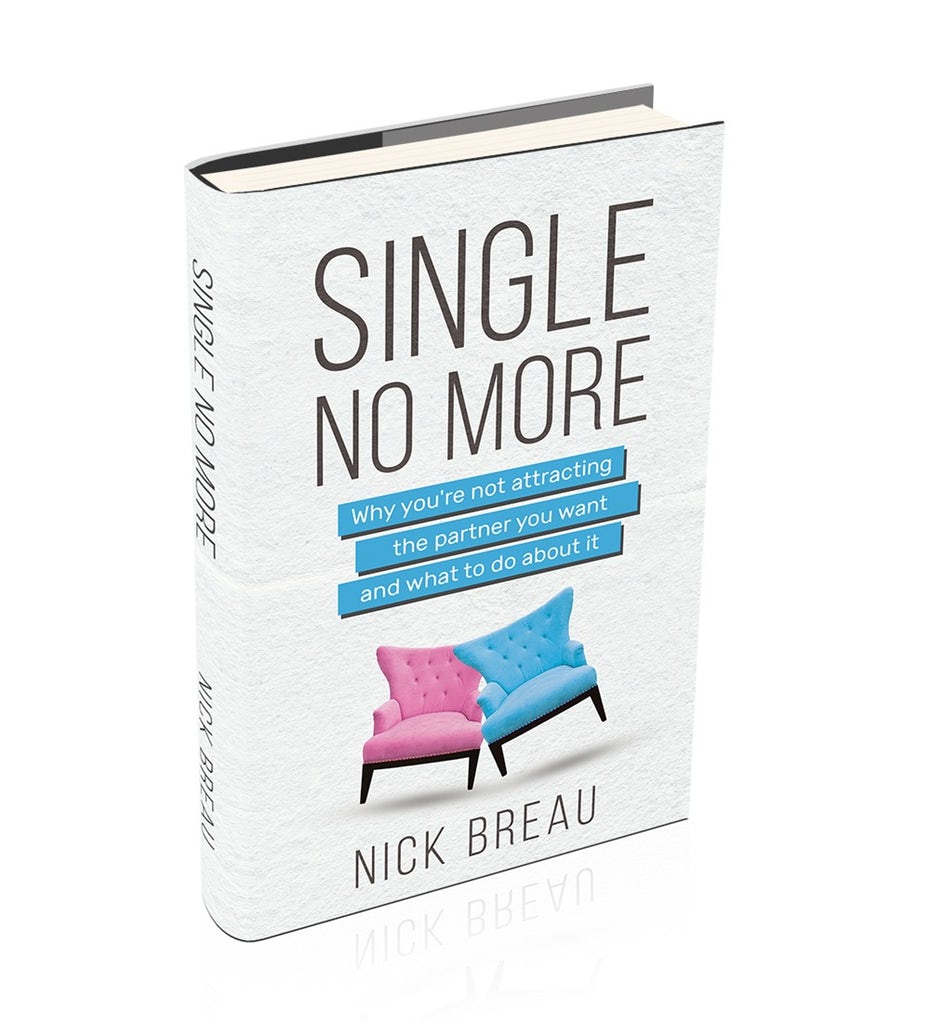 Now that you know who you're writing for and what you're writing about, you can begin to create an outline for the ebook. Start with the end in mind: What should your readers be able to understand or do when they've read your ebook? Then ask yourself what they need to know in order to be able to do that. Start with your key messages—these will be your chapters.
For example, if you take the Single No More book in the image above, the key messages you'd expect from the author might include:
I understand the frustrations and difficulties that you are experiencing;
Here's the root cause of why this is happening;
I have a solution for you;
These are the concrete ways in which you can change your situation;
Here's how you can move forward – and find your soulmate.
Then write down the key points the reader needs to understand for each message—these will feed into the content of the chapters. This planning stage will save you a lot of time as you begin to write the book and will make sure that you are writing content that addresses your reader's problem.
4. Write the book (duh!)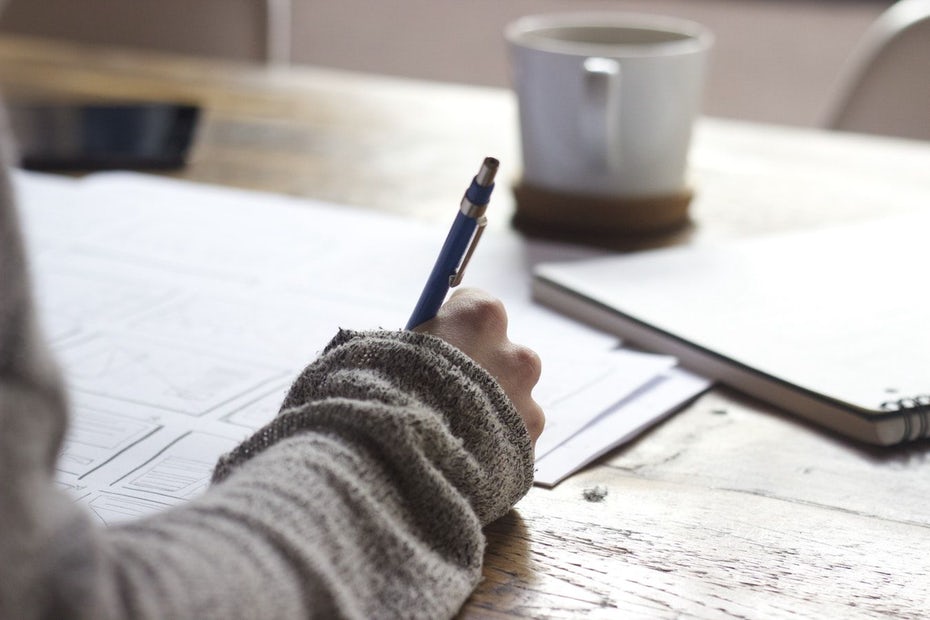 Easy, right?! Or maybe not. If you love writing and you're good at it, then you'll enjoy doing this—but that still doesn't mean it'll get done. Writing a book is one of those 'important-but-not-urgent' tasks that gets pushed back as you work on more burning priorities. Schedule time in your calendar to get some regular writing done—the best strategy is to spend one or two hours on it first thing in the morning, before you even open your emails.
If you don't like writing or you recognize your limits when it comes to spelling and grammar, try putting together slides as if you were going to present on your topic. Record yourself giving the training and then get someone to transcribe the recording for you. Rev.com is a great service for this.
In terms of how much to write, there's no magic length for an ebook. It's really about quality over quantity: you want to make sure that you're providing the solution that you've promised and that the content is not too light so that your reader leaves disappointed and feeling like they've wasted their time.
5. Choose a catchy title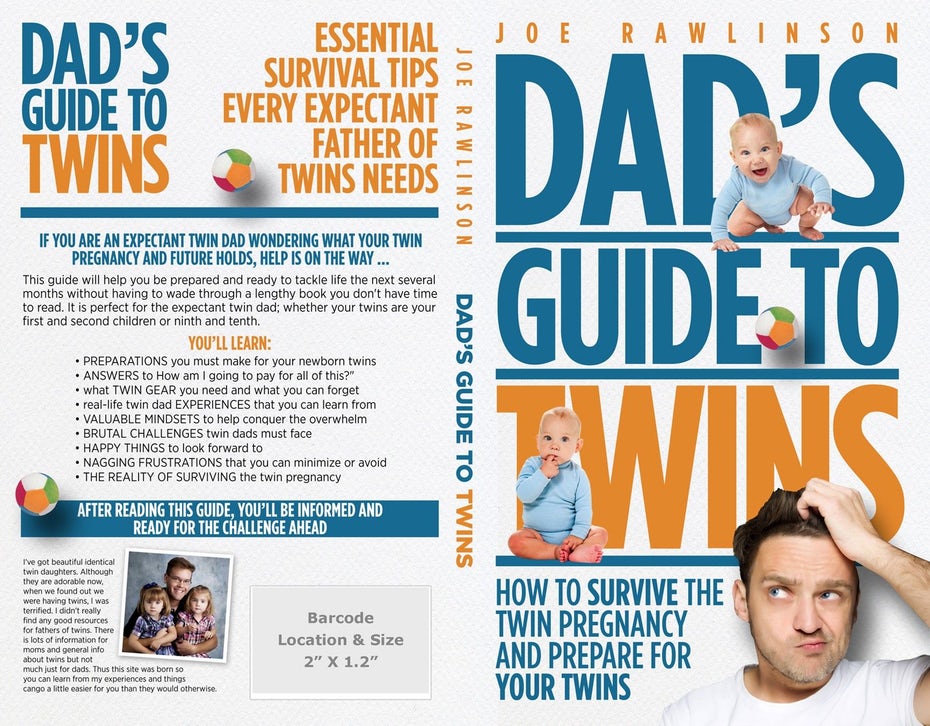 If you did your prep work on getting clear on your reader and choosing a narrow topic, picking a title should be straightforward. Generally, it's best not to try to be overly clever or enigmatic! While big-name authors can get away with using some kind of cryptic word play, this isn't going to be effective when you're just starting out. Think about SEO—have a play around with a tool like Google Keyword Planner to find the phrases that people are searching for and try typing things into Amazon search to see what comes up. Make sure it's super clear from the title what the book is about. You can also have a subtitle to support it—a 'how to…' is a formula that works well.
Looking at Joe Rawlinson's book, it's clear what the book is (a guide to twins), who it's for ("dads with twins"), and what it'll teach you ("how to survive the twin pregnancy and prepare for your twins"). See how precise and clear the topic is? The author has another book for the next stage, Dad's Guide to Raising Twins: How to Thrive as a Father of Twins.
6. Get the formatting right
Basic formatting includes chapter titles, fonts, paragraphs, and so on. Break up your text into smaller chapters with headings and subheadings to make sure it's easily scannable. If you're just going to be providing your book as a free download, the simplest formatting you can do is to convert your document into a pdf. If you've added images or charts, make sure they're appearing as you want them to. Check out these handy tips on book layout to learn how to do this right.
If you're going to distribute your ebook on a third-party platform like Amazon, you'll want to use a template—there are options available for Kindle and also for different sizes of paperback if you're going to be printing on demand. For more on formatting, check out Amazon's guide to ebook publishing and print on demand. If you get stuck, you can pay someone to do this for you as well.
7. Check and check again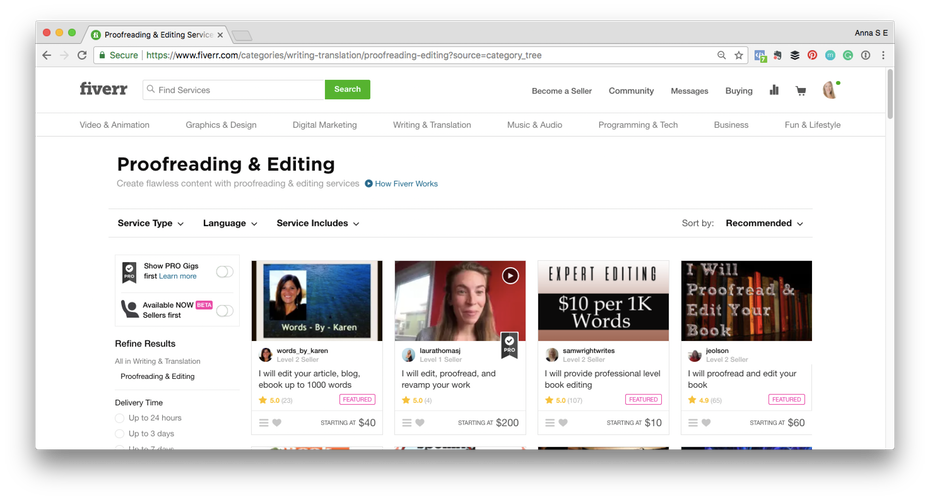 You can produce an ebook yourself very cheaply but there are two areas where you don't want to skimp. The first is editing; the second, cover design (more on that later). Professional books go through rounds and rounds of content editing, copy editing and proofreading. For the content, you can get your existing community and clients to read your draft or outline and give you feedback—this will also help to get your audience to buy into your ebook before it's even published.
At a minimum, you'll want to get other people proofreading the final copy—you'll become blinded to mistakes once you've spent all those hours working on it. Be sure to print it out, as you may miss things in the digital version. Spelling mistakes and poor grammar are the worst signs of an unprofessional book and, if anything, these will harm your business rather than help it.
8. It's what's on the outside that counts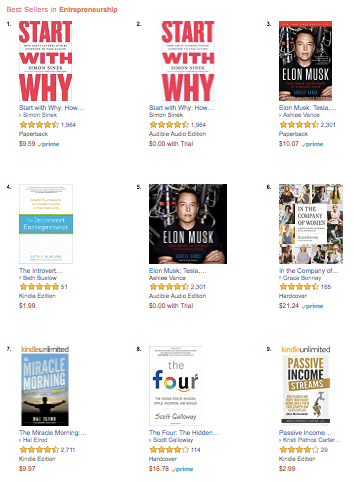 The second important investment is a professional cover design. Your cover is the first thing people will see when considering to download your ebook. If people don't notice your cover, or it looks amateurish, it won't get a lot of clicks. You'll want a bold design that clearly communicates what your book is about and who it's for. If you're going to be distributing your book on Amazon, make sure your cover both fits in with your chosen categories and stands out even as a small thumbnail. In terms of formats, you'll want a 2D version for Amazon and a 3D one that you can use in your marketing materials.
For more tips on best practices for book covers, see this ultimate guide to book cover design and this article on ebook cover design for a digital audience.
9. Get funneling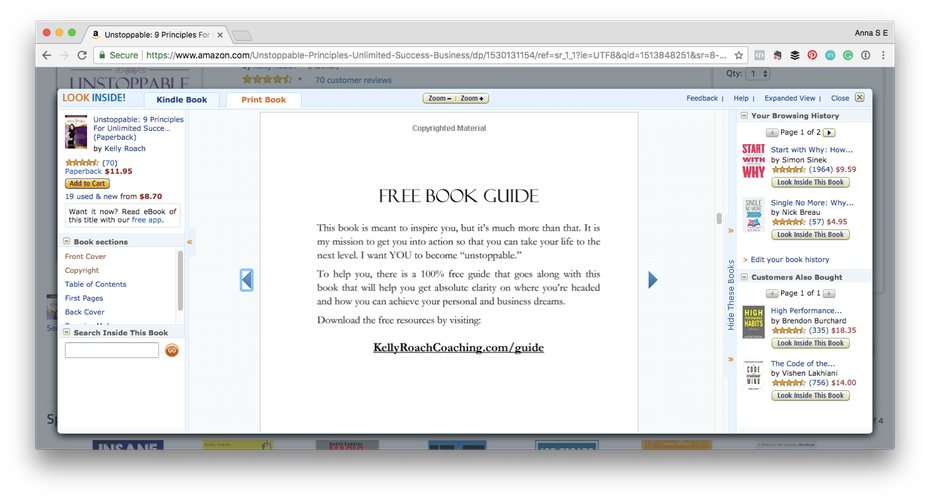 Assuming that your ebook is going to be part of your marketing funnel—because even if it's primarily for credibility, you might as well make it work hard for you and your business goals—you'll want to make sure that you've set it up right. The simplest way to do this is to create a landing page where people can opt in and get a free copy of your book (in pdf form) in exchange for their email address.
If you're going to be distributing the book on third party sites like Amazon and you want to make sure that you're bringing people onto your website and into your community, you can also include an opt-in link within the content of the book itself. This can be right at the start of the book so that even people who don't buy the book can see the link when they 'Look inside' those first pages. The link and call to action should lead to additional value related to the book—maybe a book guide or set of worksheets to accompany the content, an email course or a video series.
10. Promote, promote, promote!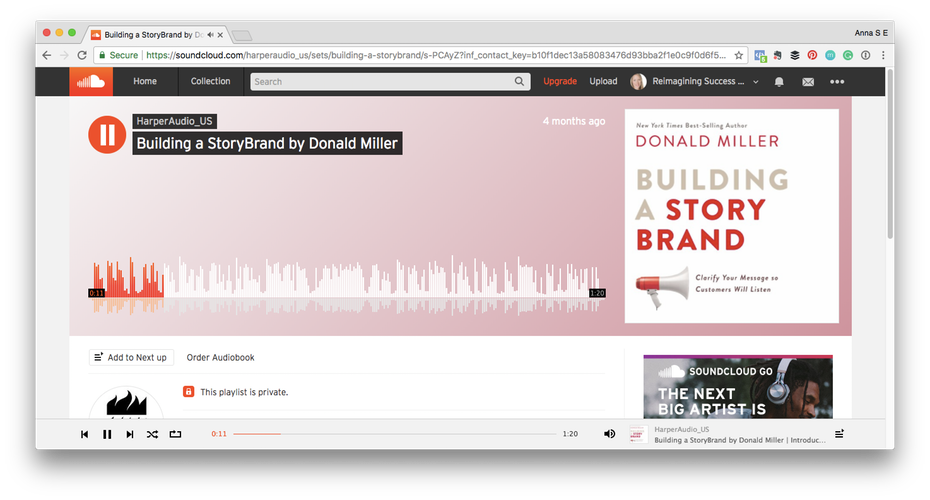 You may think your work is done once you've written your ebook and you've put it out there. Unfortunately, if you stop now you probably won't see the results that you are expecting! How to promote your ebook could be a whole book in itself, but the key point to bear in mind is that this is 80% of the job.
So how can you create that 'big bang' buzz around your launch? You'll want to get readers excited for your book and get people talking about it. For the launch of his book Building a Storybrand, author Donald Miller recorded the first chapter and sent it to his email list for free. There are lots of things you can do to get the word out to people:  Communicate the book launch to your social media community and your email list. Do a pre-launch with free copies or bonuses for people on a waiting list. Maybe include a download link in your email signature. Get creative and get your book out there!
Original article written by Anna Lundberg >
[wpseo_map width="100%" height="300″ zoom="-1″ map_style="roadmap" scrollable="0″ draggable="1″ show_route="0″ show_state="1″ show_url="0″] [wpseo_address hide_address="1″ show_state="1″ show_country="1″ show_phone="1″ show_phone_2="0″ show_fax="0″ show_email="1″ show_url="1″ show_logo="0″ show_opening_hours="1″]