OceanWP is now in Partnership with Push Monkey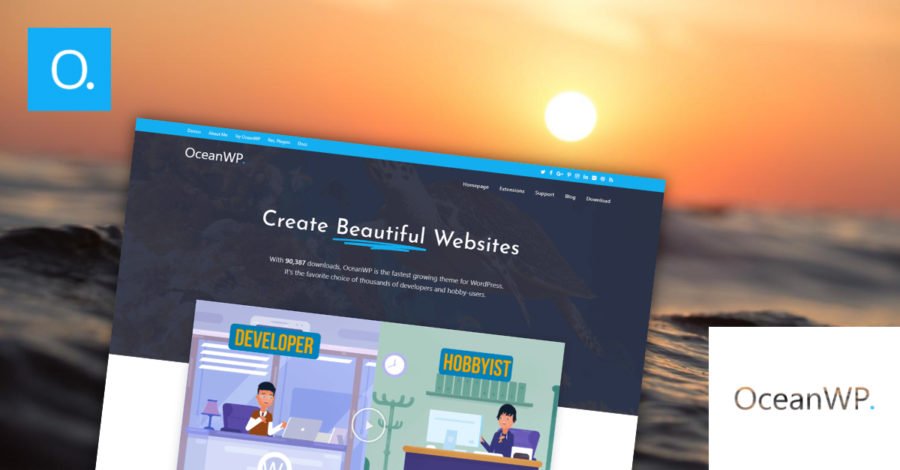 I am very proud to announce a partnership with Push Monkey, one of the first services to provide desktop and mobile push notifications for websites. Push Monkey helps with increasing sales, visitor retention and even re-engage subscribers. Visit 
getpushmonkey.com
to learn more.
What are Web Push Notifications?
Web Push notifications allow you to send news or offers directly to your subscriber's mobiles or desktops, even when they are not browsing your website!
This new great feature is directly implemented into Ocean Extra, update the plugin if it not already done, go to Theme Panel and click the Push Notifications tab. Then follow the steps below:
Step 1 – Register on Push Monkey
Before you enable push notifications for your website, you need to create a free account on 
getpushmonkey.com
.
1.1 Activate your account
After the registration, Push Monkey will send you an email to activate your account, just click the link in this email. Then login to your Push Monkey dashboard.
Step 2 – Create a Website on your Dashboard
Once connected to your Push Monkey dashboard, you will be asked to add a website. This will be the website where you want to add the push notifications.
Here is the information you need to add:
Website name – The name of your website
Website url – The full URL of your website
Agent – The email of the person who will manage the notifications
Icon – The icon that will appear inside the notification
Note
You can see some links that redirect to the official Push Monkey plugin on your dashboard, as Push Monkey is fully integrated to OceanWP, you don't need to install any extra plugin.
Step 3 – Add your Account Key
1. Click the Getting Started – How to Install tab and copy the Account Key of the On OceanWP block.
2. Go to your website, click Theme Panel, click the Push Notifications tab and paste your Account Key in the Account Key field.
That's all! You have enabled push notifications to your website, now go to your homepage and see the result.
Enable Abandoned Cart Push Notifications
If you use WooCommerce, you can easily add a notification to users who abandon their cart, to do this follow these simple steps:
Go to Theme Panel > WooCommerce.
Fill the fields or leave them as it.
Add your Abandoned Cart Image, the size need to be 675x506px.
Tell me in the comment what you think about this new feature in OceanWP.