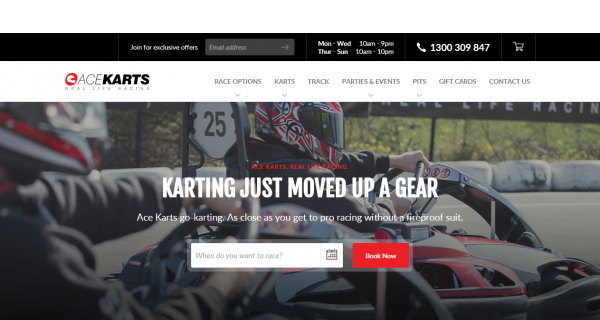 Category: Small Business
Entrant: Digital360 & Ace Karts
State of Entry: VIC
Website: http://www.acekarts.com.au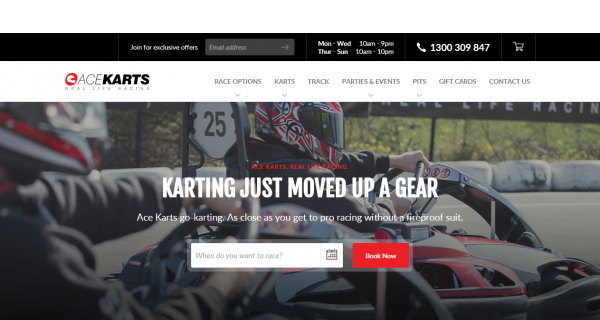 Ace Karts is an outdoor racing operator established in Melbourne in 1994. Since those early days, Ace Karts has become the home of racing enthusiasts from all walks of life – including famous sports stars, F1 racers and Olympians.
Digital360 rebuilt the Ace Karts website, transforming it into an immersive racing portal. There's real-time racetrack data. There's competition race recaps. And there's racetrack tips and tricks. These solutions combine to deliver an experience that is fun and friendly to both experienced racers and newcomers alike.
The result is an online experience that sets new standards in the national kart racing and entertainment industries.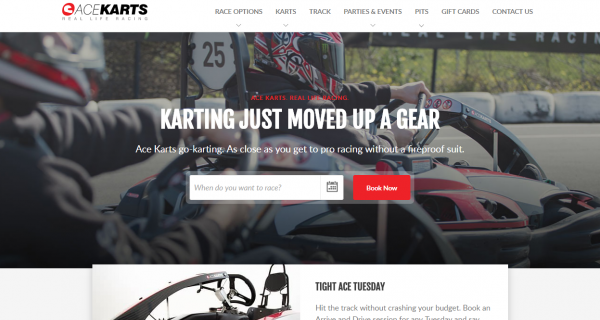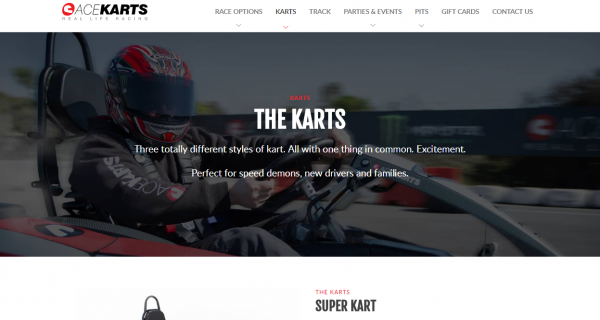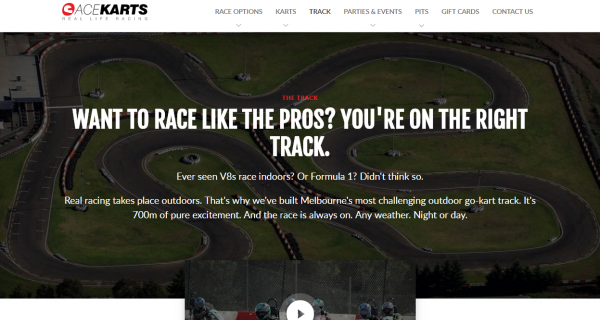 Original list published with WebAwards Australia >
[wpseo_map width="100%" height="300″ zoom="-1″ map_style="roadmap" scrollable="0″ draggable="1″ show_route="0″ show_state="1″ show_url="0″] [wpseo_address hide_address="1″ show_state="1″ show_country="1″ show_phone="1″ show_phone_2="0″ show_fax="0″ show_email="1″ show_url="1″ show_logo="0″ show_opening_hours="1″]