Being a consultant is basically like being a superhero. You're the one businesses call in to put out their fires and save them from the giant figurative monsters they see looming in the distance, slowly (and sometimes really quickly) getting closer and closer, just waiting to strike. Your consulting logo is like the emblem you wear on your chest, showing the world your true identity when you're called into action.
All superhero-saving-the-world imagery aside, if you're a consultant, you need a logo that communicates that to prospective clients. Effective consultant logo design exudes confidence, knowledge and experience, three of the most important qualities a consultant can have. Here we've collected some amazing consulting logos to inspire you.
What makes a good consulting logo?
—
As a consultant or coach, your logo needs to show the world that you know what you're doing. And as we mentioned above, a consultant has to have confidence, experience and knowledge of the area they're consulting in. They've also gotta have vision—part one of a consultant's job is to identify problems, and part two is figuring out solutions that work.
So how can you condense all of that into a logo? Symbolism and careful design choice. An effective consulting logo or coaching logo is one that sticks in prospective clients' minds because it shows them what you can do for them. Your logo doesn't necessarily have to illustrate what you do, nor does it need to stand out from the crowd as much as a logo in another industry might.
This is because for you, "the crowd" is more spread out and has a bunch more cliques than another industry's crowd. Because there are so many niches in the consulting world, you're not in competition with most of the other consultants you meet. So rather than proving that you're a better choice than your competition, your logo needs to prove that you're the best choice for resolving the challenges your clients face.
Uniquely powerful ideas for coaching  and consulting logos
—
Consulting logos that look valuable
It doesn't always pay to be competitive on price. In some sectors—like consulting—commanding a higher price than your competitors is not necessarily a downside, it's communicating that you're worth more than your competitors. Your clients hire you because they need somebody to transform them into their best selves… and they're willing to pay top dollar for it.
It's important to remember the difference between looking valuable and looking overpriced. Expensive is a loaded word. But it's not a four-letter word (obviously). Expensive-looking logos are ideal for consultants who work with clients who spare no expense on business development, like multi-million dollar companies…and businesses that aspire to be multi-million dollar companies.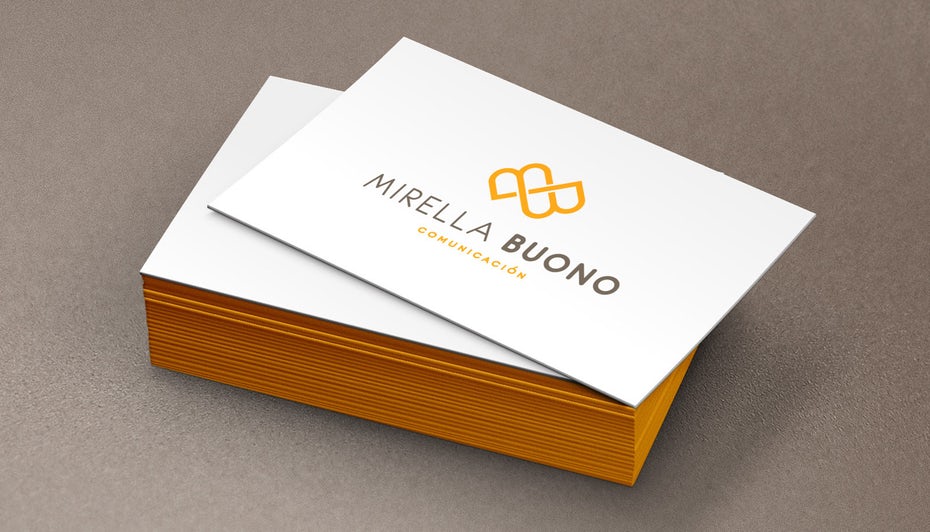 Consultant logos that introduce you by name
When you look at consulting logos, one of the first things you'll notice is that a lot of them make the consultant's name the primary focus. Some are just the consultant's name and others are the name accompanied by a small, simple icon. This kind of logo is great for a consultant who works alone or one whose firm is simply named for them. There's a boutique quality to this kind of logo that makes them feel upscale and exclusive, which is perfect for the consultant who makes personal relationships with their clients a tenet of their brand.
Consultant logos that illustrate success
Your clients hire you to help them be more successful… or in some cases, to be successful, period. When you're in a tough spot and you need to bring in a coach or consultant to get your business or your life on the right track, you need to trust that the consultant you're hiring can help you reach the success you're after. As a consultant promising this success, build trust with a logo that shows a positive upward trajectory.
Sometimes, success isn't illustrated with a straight line. For consultants who take a holistic approach to improving their clients' businesses—or if you're a life coach or another type of personal consultant, their lifestyles—a more appropriate logo might be one that shows the results you'll achieve or communicates a sense of accomplishment.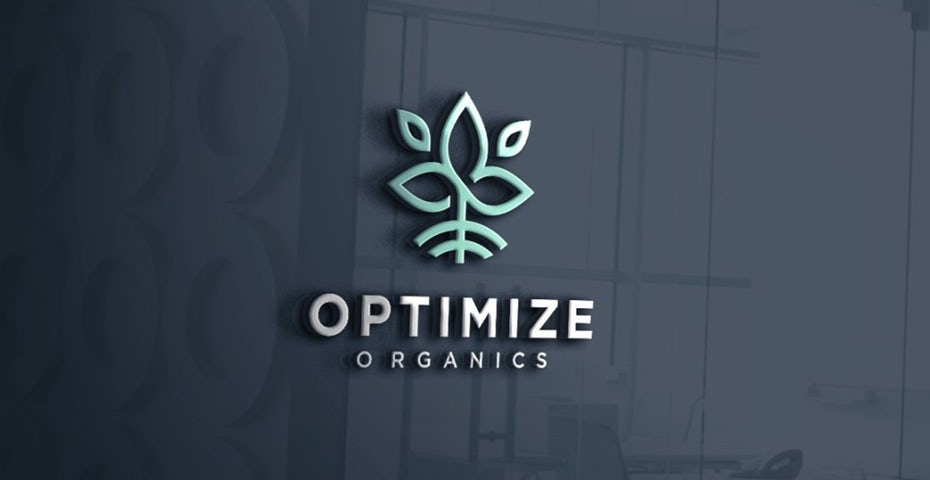 Ivy League inspired consulting logos
So we've already established that expensive-looking logos, logos that build name recognition and logos that promise success are great logos for consultants. Some logos manage to pull off all three by drawing inspiration from the logos used by elite universities.
Use this kind of logo if you want to highlight your academic credentials or your commitment to tradition. University-inspired logos are a great choice for educational consultants, particularly the kind who specialize in test prep, helping prospective students write and manage applications to top universities and helping parents manage the financial end of setting their children up for scholastic success.
Efficient & focused consulting logos
Whatever you focus on, a big part of your role is helping clients become their best selves in that area. You help identify what's wasting their time and resources and getting them on track to a leaner, goal-oriented mindset. Show them you're focused on cutting their costs and rewiring their resource use from the get-go with a logo that gets right to the point.
A minimalist logo like this is perfect for the consultant who specializes in making companies work more efficiently, no matter which type of efficiency they specialize in. Maybe you work with brands to greenify their operations and become more environmentally sustainable, or maybe you're a financial consultant who comes in to find ways for your clients to work on smaller budgets.

Coaching logos that show you're human, too
A lot of the logos here play up prestige, so if you're a coach or consultant who wants to go against the grain and really stand out from your peers, take your logo in the opposite direction and have some fun with it. A relatable consultant logo will connect with a much different audience than an expensive-looking or Ivy League-inspired logo. This is the kind of logo for a consultant who works with people, bootstrappers, mom and pop businesses and anybody else who wants their clients to see them as down-to-earth and willing to keep it real.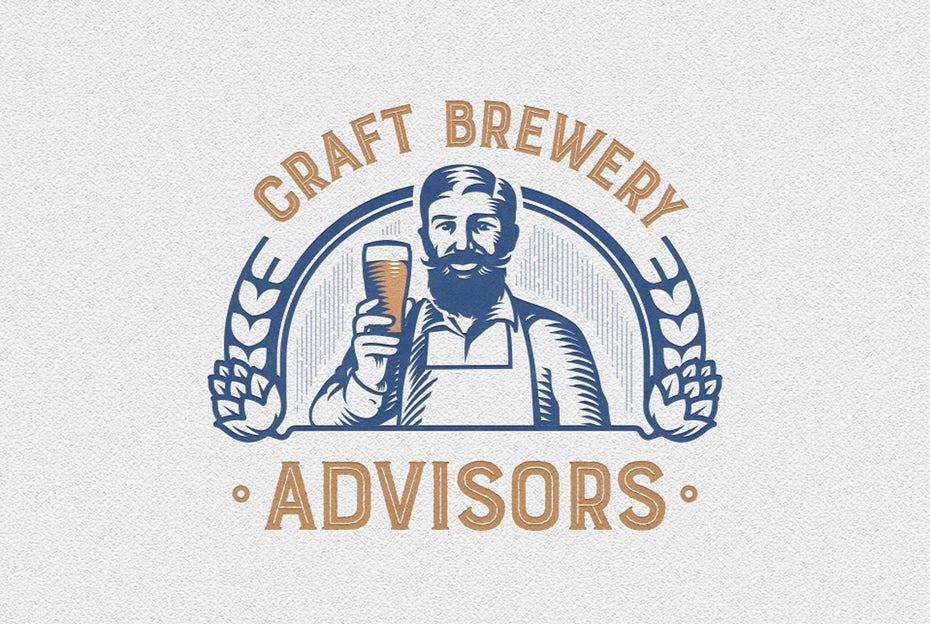 The fundamentals of logo design
—
If you have no experience with logo design, fear not. We're gonna give you a crash course in logo design.
Logo design is a subset of graphic design that requires proficiency in:
Composition
Color theory
Branding and marketing
Aesthetics
Typography
Artistic skill
In our free online guide, How to design a logo, we give a fuller explanation of everything that goes into designing an effective logo. But here, we're just gonna touch on the key points.
Design for your brand. There's no such thing as the "best type of logo," but there is such a thing as the best type of logo to represent your brand. Think about how different, yet equally effective, Trader Joe's jaunty red logo and Chase bank's four-paneled blue hexagon logo are at representing their brands.
So before you're ready to get to work on your logo, you need to figure out exactly who your brand is. In other words, you need to find your brand identity. Are you a graduate of the school of hard knocks ready to impart real, street smart wisdom on struggling startups, or are you a life coach who improves clients' lives by introducing them to the power of positive thinking? Maybe you're a former environmental lawyer who now helps companies ensure they're compliant with federal regulations. Who you are as a brand will guide your design choices, particularly the colors, shapes and fonts you choose.
Colors, letters and shapes. Every color and shape you choose colors viewers' perception of your brand. A logo that's primarily orange and yellow feels fun, upbeat and youthful while a navy or gray logo feels more mature and subdued. Similarly, a square logo feels like it's solidly rooted and abides by strict boundaries, while a logo that's an undefined shape feels more open, free and spontaneous. Even the fonts you choose have a drastic impact on how your brand is perceived. Generally, serif fonts feel formal while sans-serif fonts have a more casual sensibility. With a clear understanding of your brand identity, you can build your logo using design elements like these.
How to get a logo
—
In a previous guide, How to create a logo: Comparing the best ways to get a logo designed, we explained your four options for creating your brand's logo. Let's review them now:
Logo maker (DIY). With entry-level design software or a browser-based logo maker, you can use templates and stock icons to design your own logo.
Hire a design agency. For a completely hands-off experience, you can hire a design agency's suite of specialists to handle everything from logo ideation to the last revisions. This is your most expensive option.
Work with a freelancer. Instead of handing the job to a team of professionals, you can work with just one logo designer and save yourself some money.
Host a design contest. With a design contest, you provide information like your visual preferences and business goals in a briefing. Then, designers from around the world submit logo designs based on the briefing, giving your lots of options to choose from. You choose the one you like best to revise into the ideal representation of your brand—and that's the only one you pay for.
The only time it's a good idea to design your own logo is when you literally have no other options, like when you've got nothing in your budget or you're up against the clock. Your logo is one of your brand's most important assets and now that you understand how much goes into designing an effective logo, you see how choosing not to go the professional route can cost you in the long run.
If you know you want to work with a professional, there's two considerations you have to make to determine which option is best for you: preference and price. To get a better sense of what the different options are gonna cost, check out our Logo design cost guide.
Logo design contests are popular because of the huge advantage they deliver: making it possible for the host to see their logo ideas put into lots of different designs. This is perfect for the consultant who knows they need a great logo and maybe has a few ideas about the color palette or the font, but needs a designer's eye to bring it all together into a logo that connects with clients.
If you already have a pretty good idea of what you want your logo to look like and now you just need a designer to make it a reality, you can save a ton of time by working directly with a freelance logo designer. Browse designer portfolios to find the one whose work matches your brand best, then get to work together on your perfect logo.
Ready for a game-changing consulting logo?
—
Your clients rely on you to help them change their futures. You rely on your logo to connect with the clients who need you. Are you ready to show them that you know what you're doing and you're the one they should trust to lead them to success? Take a look at our designers' portfolios to find the perfect design consultant for your logo.