B2B vs. B2C SEO – Is There A Difference?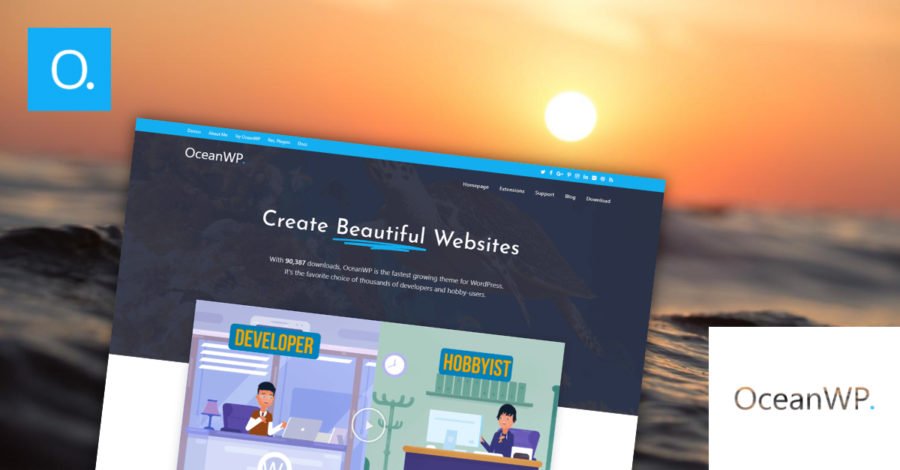 The debate on the differences of the B2B and B2C markets has been expanded to everything that falls beneath the sky – be it sales tactics, customer service, or plain old SEO metrics.
However, there is a debate about whether there is a difference between the two at all? Narrowing it down to SEO – isn't the staple objective to rank top and leverage increased traffic in both the cases?
Simply put, there is a distinct difference when looking to optimize your SEO efforts for a B2B campaign, as opposed to a B2C campaign. The variances between the SEO campaigns stem from the fundamental differences in the landscape of the two industries.
This article will guide you through how SEO metrics differ across the two sectors.
B2B and B2C SEO – What Is The Difference?
The core reason why SEO metrics and best practices differ across the sectors can be traced back to the fundamental dissimilarity in the core goals and objectives.
Naturally, the B2B consumer cycle is longer, more complex and relies more on the quality of the leads. Contrastingly, B2C businesses emphasize the quality of traffic as the products are generally non-complex and not as cost-intensive as B2B products.
The User Intent Differs Greatly
The goal of SEO is to present information that is relevant and contextual – aligns with user intent. This has been the core reason why Google has integrated AI to its search engine algorithm.
Identifying user intent and serving content that aligns with user intent is a core difference when pitching B2B optimization techniques against those deployed by B2C businesses.
Typically, the user intent of B2C consumers is to buy something. It can be their need, want, or simple desire. Their intent is simple – purchase as soon as possible.
However, the user intent of B2B buyers is not purchasing a good or a service – the intent is to solve a problem or an obstacle that is faced by the organization. Their consumer journey starts with their realization that something is hampering the efficiency or productivity of the organization as a whole.
What To Do?
For B2C businesses, their user intent is defined and clear. Their goal should be to provide as easy and smooth a transition as possible.
The buyer journey should be simplified, and locating your product should not be hard. As soon as somebody clicks through your link, they should be able to navigate your offering.
For B2Bs, they need to guide their consumers throughout their consumer journey patiently. Low-intent keywords should be mapped to low-intent content to help educate them about your offering and the problem it efficiently solves.
Both Sectors Need A Different Keyword Strategy
As the cornerstone of SEO, keywords play an important part when it comes to SEO metrics – regardless of whether it is B2B or B2C.
However, what keywords will your organization target are chosen after careful consideration. Your offering, your target audience, and the intention of your target audience – all play an important role in ascertaining which keywords you will rank for.
Most B2C organizations are in the business of providing tangible products of various types. From Netflix to McDonald's to Apple and Nike – all of these companies are B2C.
This allows B2C businesses to identify and target keywords that are very specific and demonstrate high-intent. The same cannot be said about a B2B organization.
Dealing primarily in intangibles, B2B organizations have a hard time differentiating high intent keywords from those that aren't. The user intent also plays a role in making things difficult as far as keyword targeting is concerned.
For instance, a user who wants to look into a CRM solution might search for 'CRM Solution.' However, given the complexity and sophistication of B2B clients, they might as well search for long-tail queries such as 'how to integrate CRM faster' or 'CRM systems for small businesses.'
And given the long sales cycle, someone searching for such queries might not yet be ready to spend money at all. Complicated, isn't it?
How To Target The Right Keywords?
The only viable solution to the B2B keyword dilemma remains in conducting thorough research on your target audience's online behavior, specifically how they search. By investing in the creation of a comprehensive buyer persona, you are likely to find answers to all such questions.
Talk to your customers, analyze your corporate database, or take suggestions from your sales reps to finalize a near-perfect buyer persona. Once you have ascertained how your target audience searches, you can develop the educational content that complements long tail searches.
As far as B2C companies are concerned, their keyword strategy should reflect their most important and popular products. Your keywords should revolve around your niche and reflect the brand and style that they are associated with.
For instance, if your business relates to footwear, you could separate products and optimize for keywords such as 'casual footwear,' or 'running sneakers.' The strategy can branch out even further, including the development of landing pages built around such keywords.
SEO Metrics And Key Performance Indicators
While the core SEO objectives for both types of companies remain the same – to increase organic traffic and subsequently, SEO-led revenue. However, both sectors use varying SEO metrics to gauge success.

B2C companies emphasize sales and revenue figures, using SEO metrics, such as sales generated from organic traffic. Continuing the straightforward approach that is the hallmark of B2C arena, the measure of success is how much revenue was the business able to capture over a period of a month, week, or even days.
However, B2B companies face a longer sales cycle as opposed to B2C organizations. The defining SEO metrics for the B2B atmosphere are the lead quantity and lead quality.
The difference in measuring SEO success is because the sales cycle for both sectors is poles apart. B2B consumers indulge in a long-paced, considered sale that can take up to months.
Contrastingly, B2C consumers partake in the short-paced, impulse-led purchase where they often convert at the website itself – without the need for a demo, whitepaper, etc.
How To Improve Your SEO Metrics
The only way to have positive growth in your SEO metrics as a B2C company is to determine how much of your SEO traffic is converting – and then look for ways to increase that percentage.
There are various ways to do it. You can tweak your strategy to include higher-intent keywords or split-test on-page elements like your web content and design to see what works best.
It is different if you work in a B2B atmosphere. B2B conversions occur over a period of time, usually involving sales rep consultation and product demos. As a B2B professional, your focus should be on high quality, qualified leads. Your SEO goal should be to increase the number of high quality leads you to procure through a period of time.
The Content Also Differs With The Audience
High-quality content is a staple element of a successful SEO strategy – regardless if you're operating in the B2B or B2C atmosphere.
However, content needs to be tailored to align with your SEO metrics in place. If you belong to the B2C side of the world – your consumers are generally less expensive and therefore denote lower risk.
For B2C marketers, the content is primarily utilized for brand advertisement and link-building.
However, B2B organizations experience costly purchases where an entire committee is required to finalize the purchase. Therefore, content for B2B SEO requires to serve multiple purposes – such as brand awareness, education, demand generation, to name a few.
How To Curate Content For Both Sectors?
When talking content, B2C content should speak directly with the consumer. Let go of any complicated jargon which can confuse your customer and place emphasis on providing details about your offering that are both – concise and clear.
There is no need to over-explain, as the product is inherently uncomplicated. Your target B2C audience only need relevant information about what they are getting into – and with the plethora of options available to them – the key is to be the first to provide them with relevant information.
Things function a little differently for B2B companies. Don't get me wrong – ranking high is a bonus point for almost any and every business. However, B2B companies need to provide their users much more with just 'enough' information about the product.
With an important emphasis on value-based content that educates and guides the buyer throughout their conversion journey, B2B content needs much more sophistication and depth to convert customers.
It is imperative for B2B companies to be able to produce content that is valuable for both – search engine crawlers and buyers.
Bottom Line
There are considerable differences in how B2B and B2C companies operate, due to the different working environments and the type of target audience they cater to.
Dealing directly with consumers, B2C SEO has to be very direct and straightforward. In such a cut-throat industry, a moment's delay can translate into lost chances. This is why B2C companies should keep their content easy to understand and target high-intent keywords.
B2B companies, however, need to ensure they don't lose track of the longer sales cycle they operate in. B2B SEO metrics revolve around providing the client with enough information to enable them to make an informed decision.
While both sectors continue to work alongside the same economic objectives, they also feature massive differences, which have a direct impact on how they conduct their SEO campaigns.