Cars hurdling towards Mars… Ominous orange monstrosities floating above a city… A flurry of tweets threatening to attack. Sound like a good lineup for your Halloween horror movie binge? Alas, it's just a catalogue of current events. 2018 has been a turbulent year all around the world. In the spirit of the season, we challenged the designers on our platform to reimagine some of this year's stand-out moments in the style of classic horror movie posters.
Politics that could have dire consequences
—
Europe had a happy relationship for so long, but in 2016 things started to crumble. Now it's 2018 and the UK and the EU are starting to realize the true terror that comes from Brexit. Meanwhile, on the other side of the globe, Australia is on its seventh prime minister in just ten years. I don't know about you, but I'm starting to wonder what happened to the old ones. #blackwidow?
Get Out inspired Brexit poster by ERosner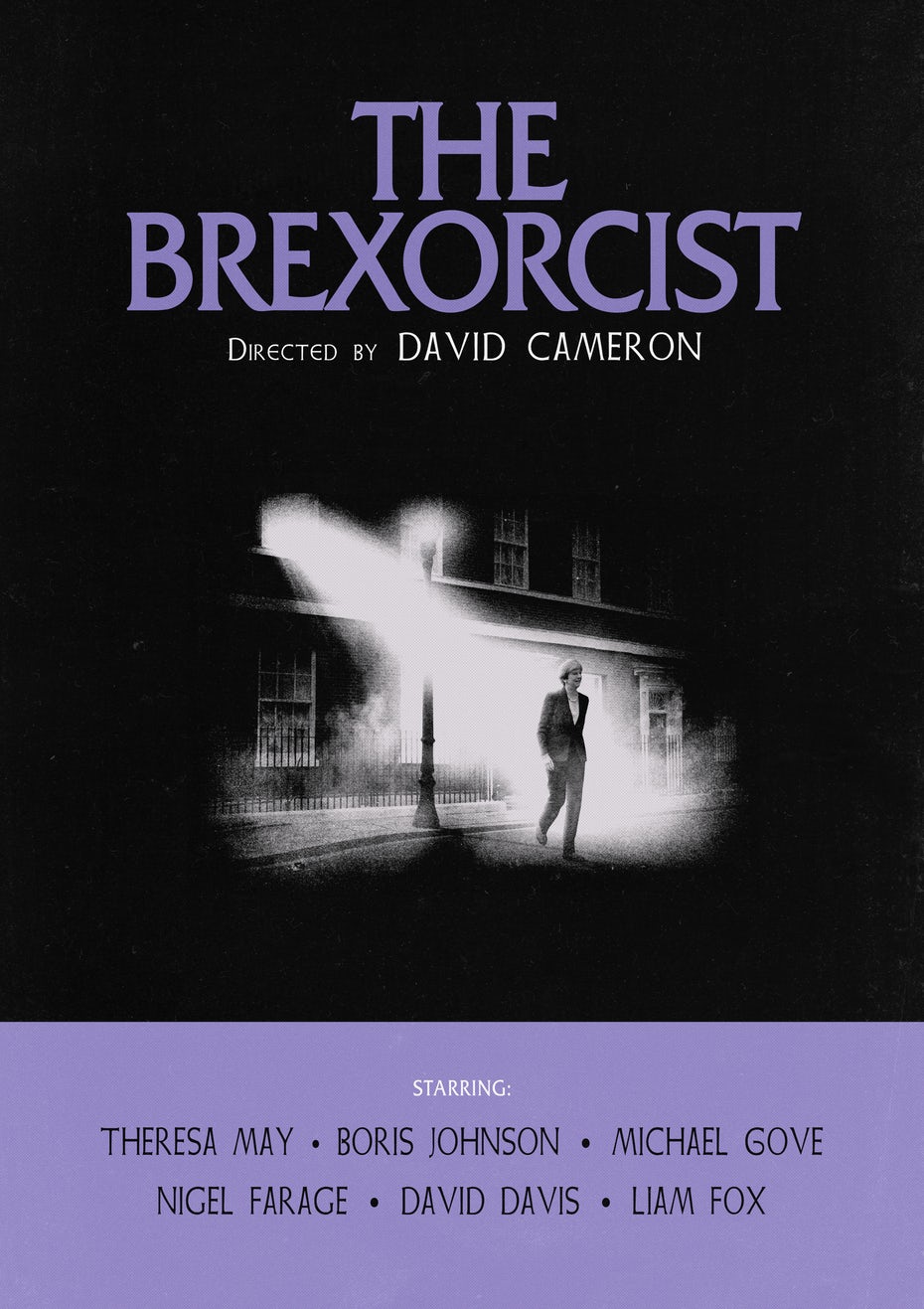 The Exorcist inspired Brexit poster by subsiststudios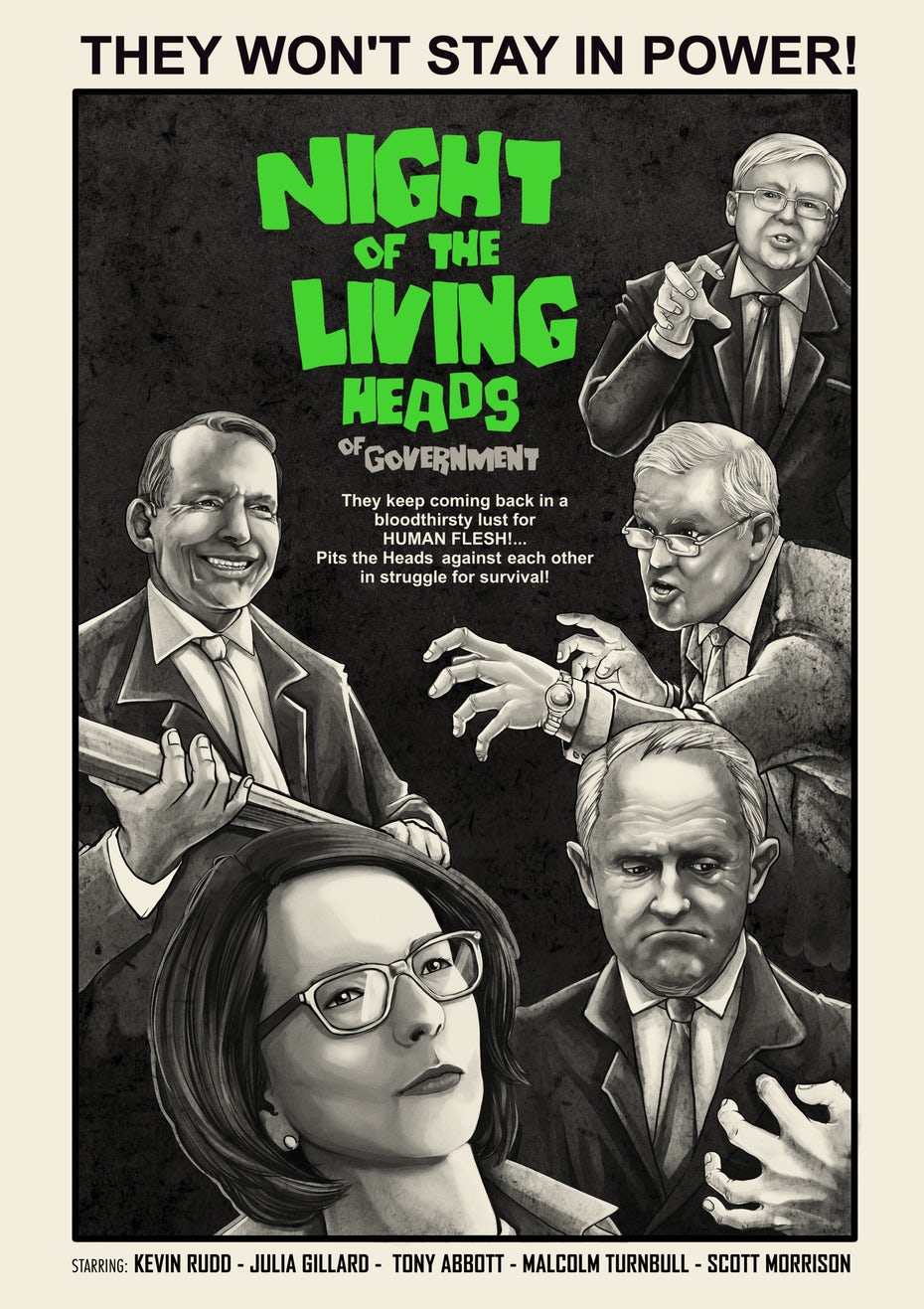 Night of the Living Dead inspired poster by RVST
An orange monster looming over a city
—
They heard he was coming, and there was nothing they could do to stop him, so they took it upon themselves to fight back. But what they wrought was a giant, 20 foot orange monstrosity!
Fake news or otherwise, no individual has been the subject of quite so many headlines in 2018 as the 45th American President. The now-iconic Trump Baby balloon, first seen in London floating above the Houses of Parliament, takes center stage in these re-imaginings:
An American Werewolf in London inspired Trump poster by ELM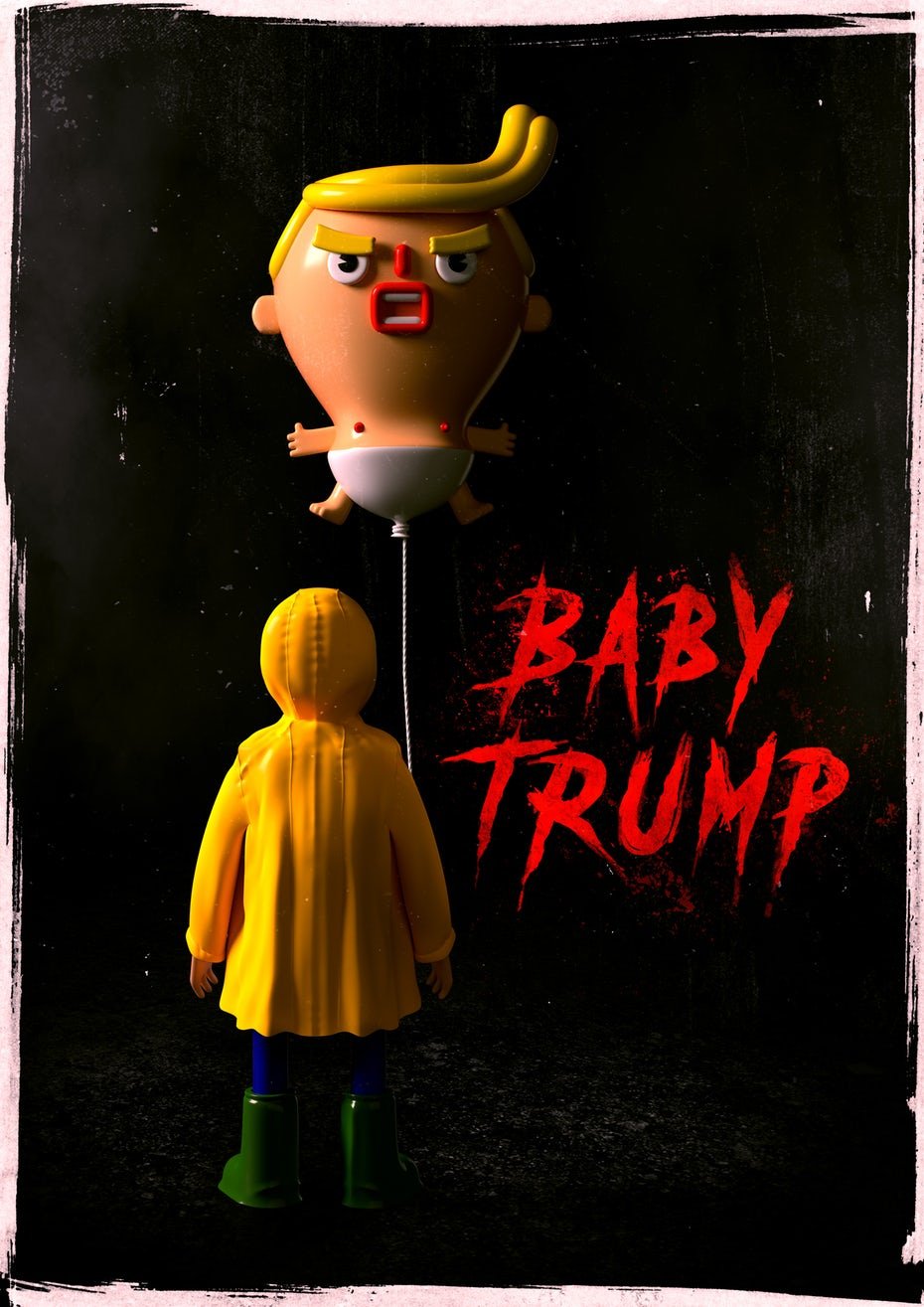 It (2017) inspired Trump poster by Pinch Studio
Pop culture is dark and full of terrors
—
Social media provides 24 hour access to people's innermost thoughts and musings… people who haven't done anything impressive are still somehow celebrities… remakes of TV shows and movies are more popular than original content!
If that isn't enough to scare you, maybe these posters will: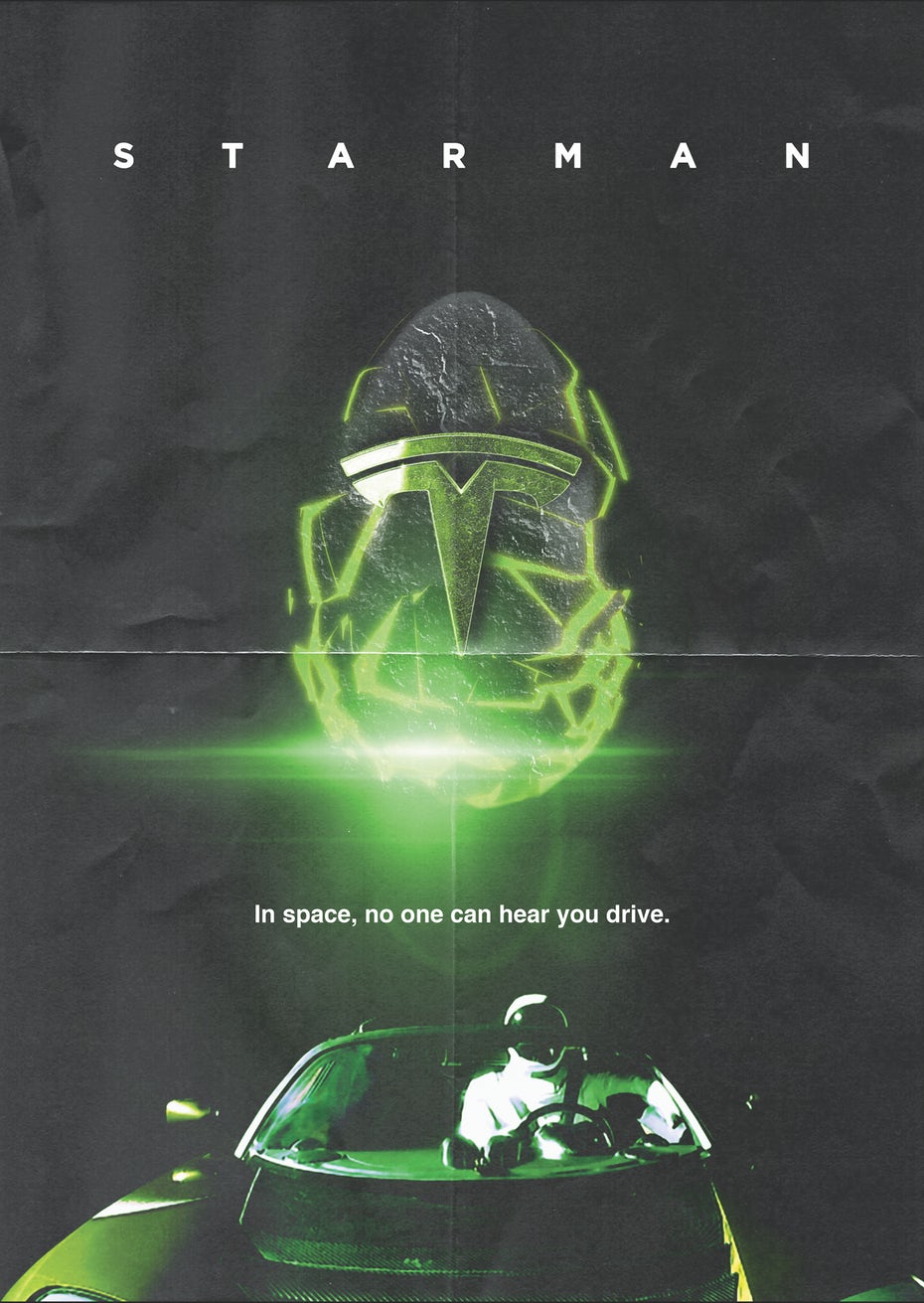 Self driving cars are scary… even scarier when they're self-driving through space! Alien inspired poster by jestyr37.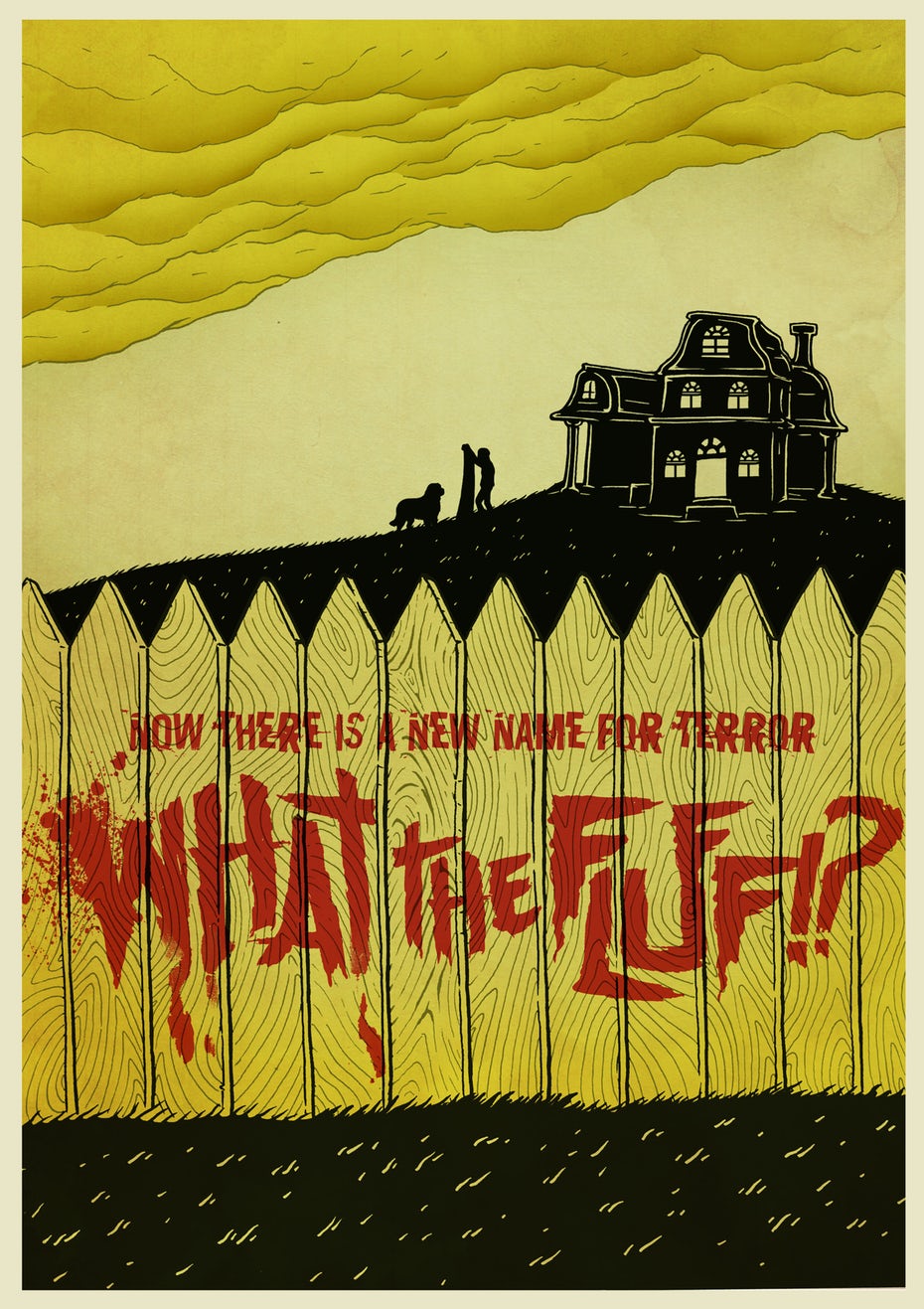 The Fluff Challenge scared more dogs than humans, but we'll count it. Cujo inspired poster by Horror Rudey.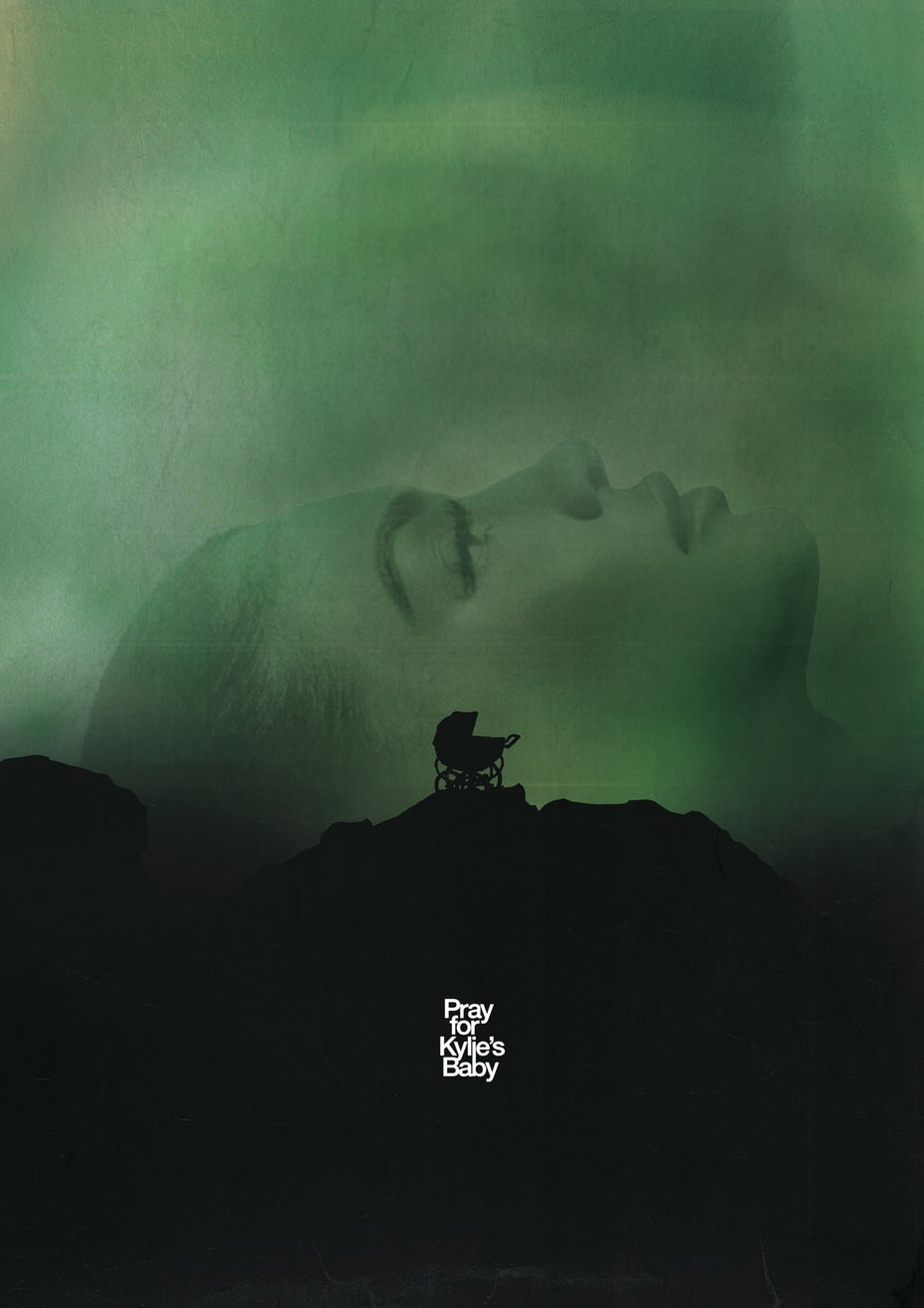 Is she or isn't she? At least the father is not a demon… Rosemary's Baby inspired poster by nevergohungry.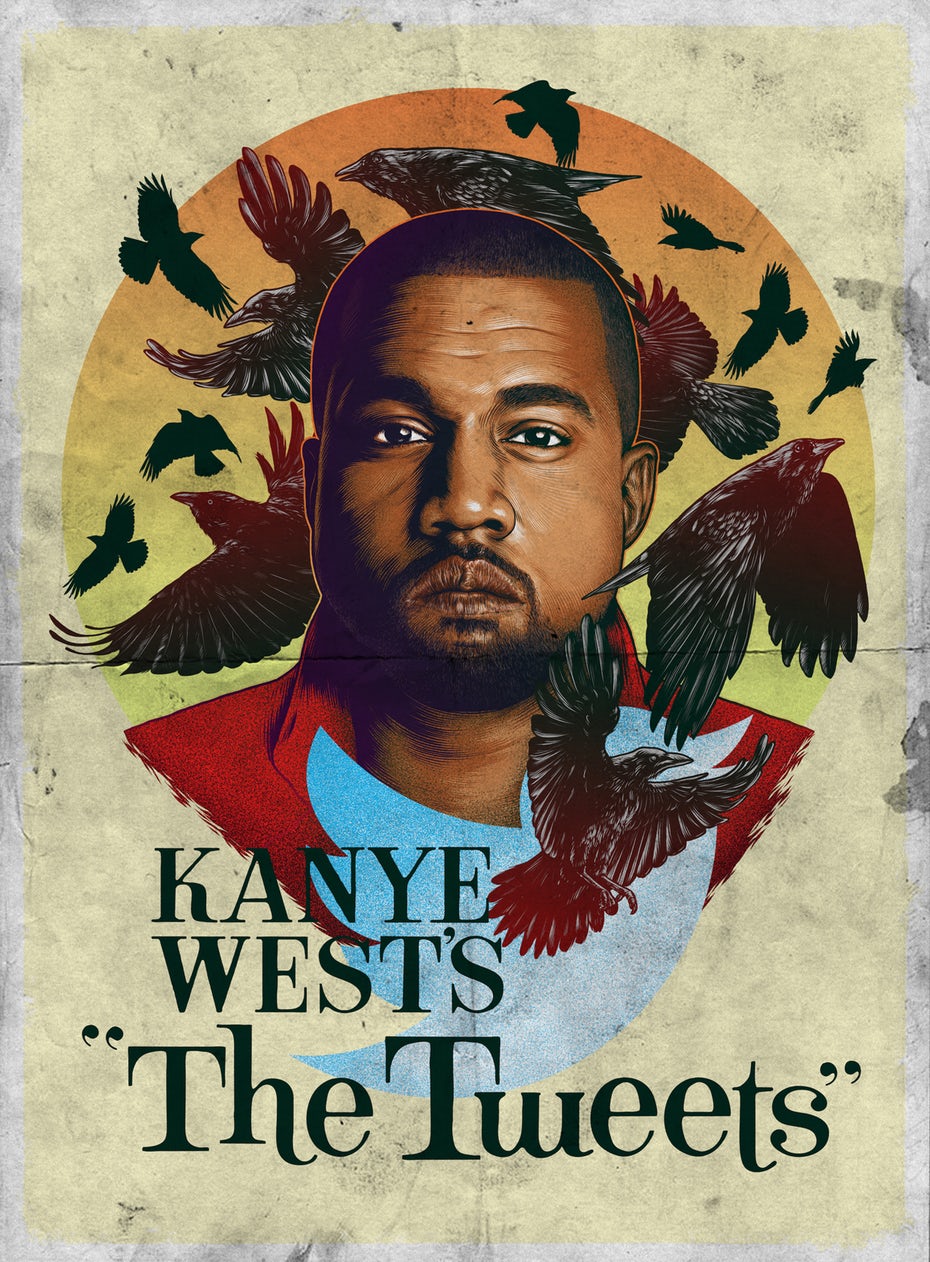 There are just so many of them and they're swarming all around! The incessant tweeting! The Birds inspired poster by BATHI.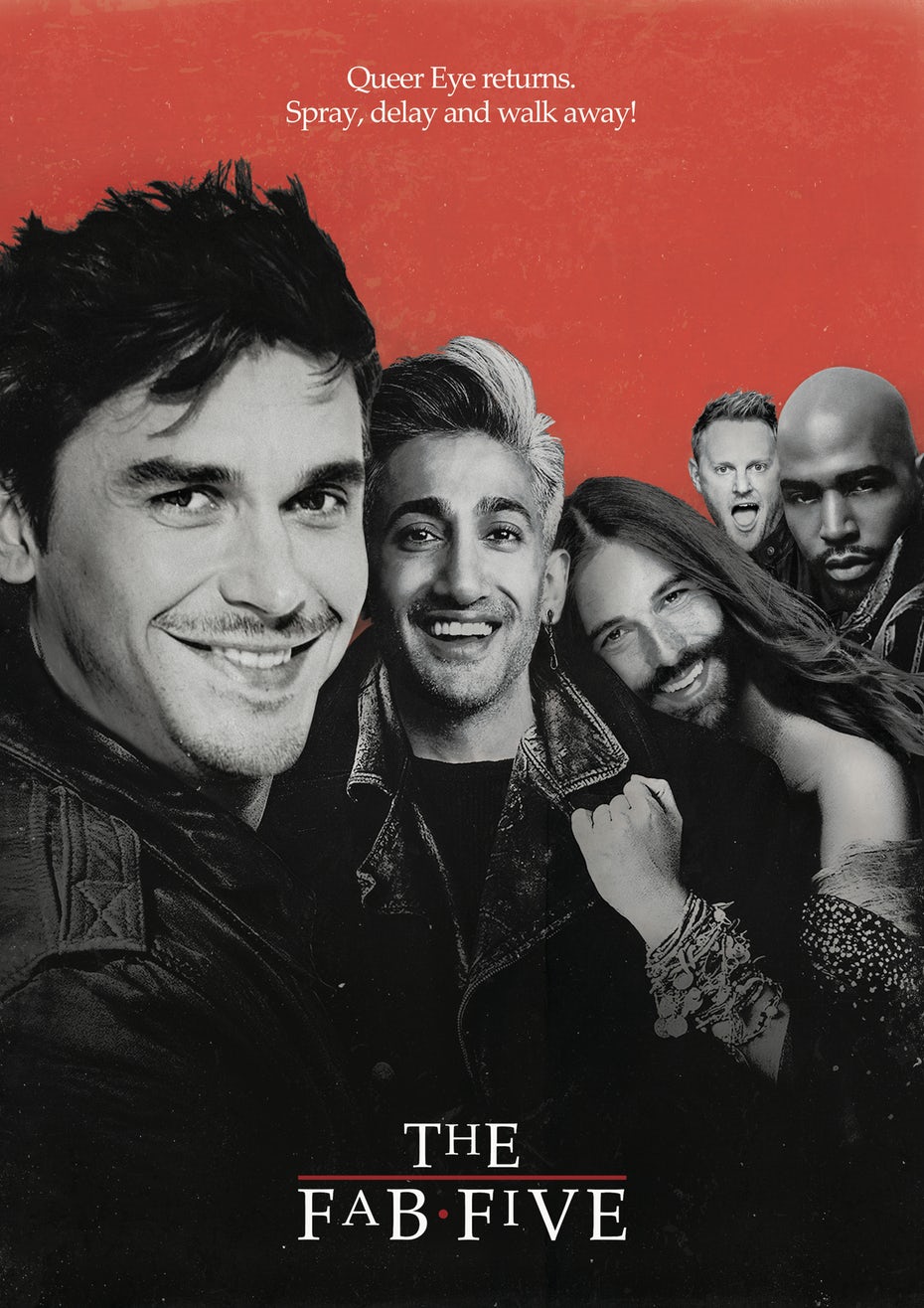 Something from the past that you thought was dead? Is it vampires or the Netflix reboot of Queer Eye? The Lost Boys inspired poster by nevergohungry.
Check your inbox
We've just sent you an email with a download link.