ONLYOFFICE G+ Compatible SaaS Cloud Service
Since the beginning of time we have been interested in office suites – well, at least since the beginning of the millennial hack, that is, since 1999. Office Suites have grown parallel with computational power of GUI desktop computers and cross parallel with their commercial counterparts, namely Microsoft and Microsoft Office as product brand. Nowadays Office became 365 and we're witnessing the rise of open-source applications for collaboration, management, with commercial packages offered in Software as a Service, or SaaS.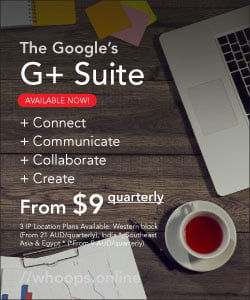 For business as usual, today still stands for Microsoft Office within every company. Since 2002, when companies have started moving services to the cloud, other software and services started appearing on the office desktops. Nowadays, since Cloud and Google's on the rise, companies combine strengths inside different environments. Since every major browser offers it's own CMS and CRM and Basic Office as a service version, we're getting over the rise of the third wave of cloud computing, namely towards distinctive services used for special purposes with AI as a goal.
Cleaning the Windows.
What we're concentrating on here is how we can get the best we can out of all currently available services: in total, with minimal costs, with maximum performance, for the purpose we have in mind, and with an exit plan of what to do if it fails on long term and how to migrate the service into new cloud integrations later.
To make it short, what we need is a set of 5 applicable rules:
Excellent Software as a Service (SaaS) Cloud
Minimum costs, possibly free, determined by best offer research
Maximum interoperability and compatibility with chosen task
Compatibility with other services and suppliers complementing the results
Keeping expectations in balance with research, testing and productivity
* For that we will start with a new topic (soon), namely CRM, as we have not started covering it yet. Besides CMS as Content Management System, CRM stays for Client Relationship Manager.
Just discovered ONLYOFFICE?
As the main moto of ONLYOFFICE website states: The most complete and feature-rich office and productivity suite. Why? They continue: Our mission is to bring the most innovative web office apps to everyone.
About: ONLYOFFICE is a project developed by experienced IT experts from Ascensio System SIA, leading IT company with headquarters in Riga, Latvia. Originally ONLYOFFICE was designed for internal team collaboration. An attempt to introduce it to a wider audience proved to be successful: ONLYOFFICE received very positive feedback from the Internet community. As a result, its functionality was considerably revised and expanded that brought about a high and stable growth of users from different countries.
ONLYOFFICE offers a complete productivity suite with document management, project management, CRM, calendar, mail, and corporate network. In this way you don't need to switch back and forth between multiple applications to perform different tasks. Here you obtain a single multi-featured system to organize every step of your work improving your productivity and optimizing efforts for success.
Sounds terrific! And you know what – it's compatible with Google G+ Suite >
Fabulous! So what can we do with it?
Since January 2017 we are proudly offering Google G+ Suite with Professional Services that include: Professional email (with your own domain name), Communication platform (Gmail, Calendar, Tasks, Notes), Collaboration Suite (G-Drive, Docs, Sheets, Slides and related Sync Apps).
Google Services offer a lot more that it seems at the beginning. G+ Suite Apps are highly suitable for every sized business (we highly recommend it to all businesses) from top-tier companies to medium and small business.
For beginners, I have to note, there might be a few slight issues appearing from start and maybe even later on. If you're used to Microsoft Office document formats, that are completely supported by Google Drive and Doc / Sheet / Slide services, you might still find some issues while editing .doc, .pdf, .ppt or .rtf files with Google Drive Apps themselves. Ahy? Docs (Google's document editing app) for example doesn't necessarily offer the same layout nor editing capabilities as MS Office etc ..
You know what – There's a intermediary!
It might be true that ONLYOFFICE is one of the possible intermediaries but it might not be true as well. It depends. According to the five (5) rules noted above, we have to lean on the last. But what we have discovered here is a suggestion for all Google G+ Suite users (and others) that might make you happy.
ONLYOFFICE offers a very affordable set of commercial plans for their Software as a Service (SaaS). Take a look at their website. But what we can also do it to use the Personal Cloud Service with ONLYOFFICE ~ that's completely Free!
Personal Free-DOM
Translated into 21 languages, ONLYOFFICE is now used by more than 2000000 people all over the world.
ONLYOFFICE is available in three deployment solutions:
The SaaS version is intended for organizations interested in a ready-to-use service. Users can quickly start their corporate portal which is maintained and regularly updated by Ascensio System and hosted by Amazon.
ONLYOFFICE source code is listed on GitHub. The installation is available for download and deployment on your own servers. (read more)

ONLYOFFICE Personal is available Free to use.

(use now)
The ONLYOFFICE Personal SaaS fully supports 3rd Party Integrations (Rules 3 and 4) with other Cloud service providers: Google, OneDrive, Box, DropBox, Yandex.disk and OwnCloud (exceptional). That, combined with Google G+ Suite Professional we could do some little-beetle-wonders! START NOW >
[wpseo_map width="100%" height="300″ zoom="-1″ map_style="roadmap" scrollable="0″ draggable="1″ show_route="0″ show_state="1″ show_url="0″] [wpseo_address hide_address="1″ show_state="1″ show_country="1″ show_phone="1″ show_phone_2="0″ show_fax="0″ show_email="1″ show_url="1″ show_logo="0″ show_opening_hours="1″]