Have your say on Australia's Measurement Laws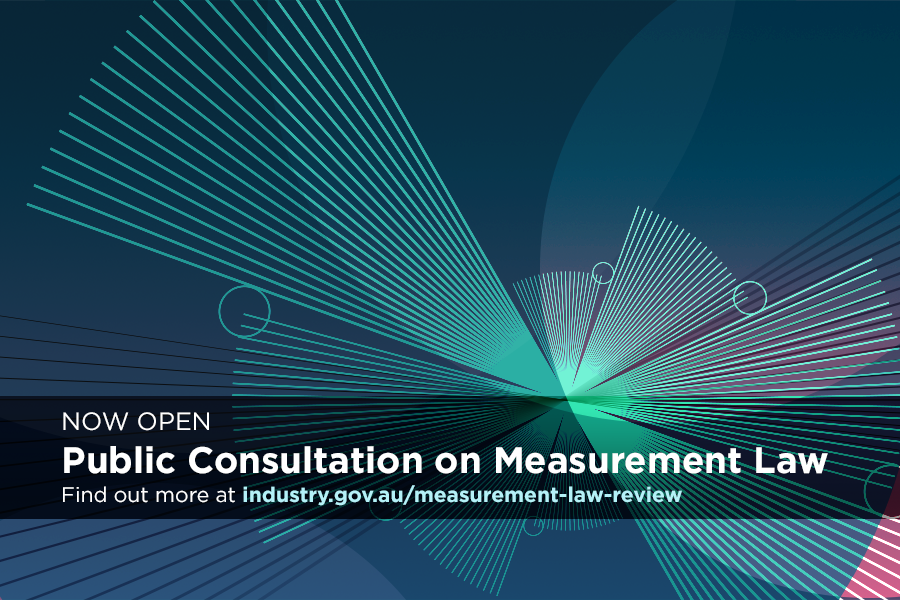 Have your say on Australia's Measurement Laws
It's time to modernise our national measurement framework!
Do you buy milk? What about filling the car up with petrol? Or maybe you export wheat? If you said yes to any of these examples, then you should care about Australia's Measurement Law Review!
The Australian Government is seeking the views of all Australians on how to modernise our national measurement laws. The Review will make sure that the laws meet the needs of our changing modern economy. Public consultation for the review opens on 21 May 2018, with discussion papers being released until November 2018.
What are Australia's Measurement Laws?
Our national measurement laws govern the way that things are measured in Australia. They protect businesses and consumers by ensuring we all get what we pay for at the cash register.
The law covers a range of trade and non-trade products, from petrol bowsers, blood pressure monitors or groceries.
Why is there a Measurement Law Review?
The Measurement Law Review will assess the current l measurement laws and ask Australians how to future-proof the system, and make it more current.
The aim will be to simplify and streamline our measurement system, so it can meet the challenges of today and find opportunities for the future.
How can you have your say?
Share your views by signing up to the consultation website.
Submissions close Friday, 22 June 2018.
Original article appeared first at Business.gov.au >
[wpseo_map width="100%" height="300″ zoom="-1″ map_style="roadmap" scrollable="0″ draggable="1″ show_route="0″ show_state="1″ show_url="0″] [wpseo_address hide_address="1″ show_state="1″ show_country="1″ show_phone="1″ show_phone_2="0″ show_fax="0″ show_email="1″ show_url="1″ show_logo="0″ show_opening_hours="1″]