Preparing for a stocktake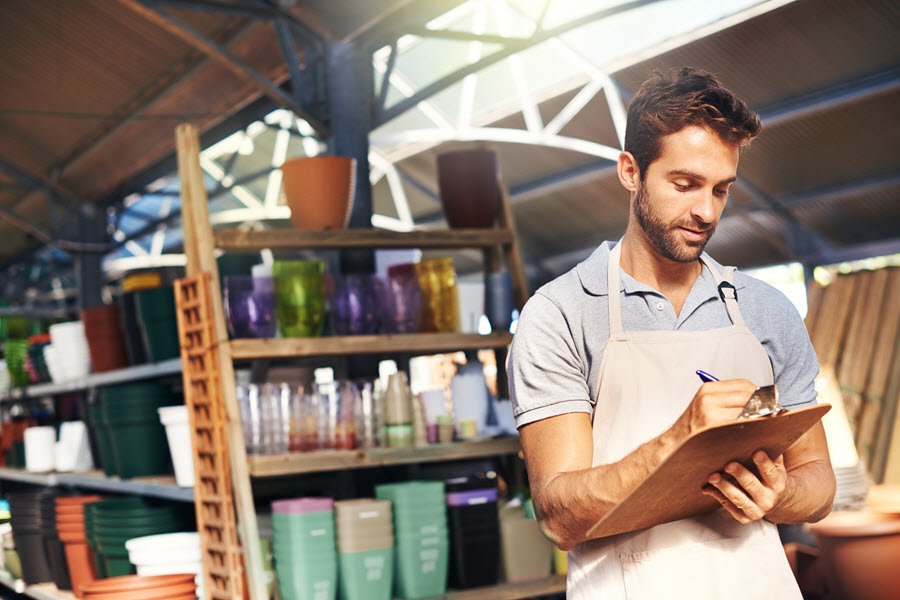 Preparing for a stocktake
Use our helpful tips to guide you through your business stocktake!
Are you ready to do a stocktake ? If your business buys or sells stock, you may need to do a stocktake for tax purposes.
What is stock?
Stock is anything that your business makes, buys or gets for trade or to change into other products and goods. It's also known as trading stock, inventory stock or inventory.
What is a stocktake?
A stocktake involves counting and checking all products, goods or inventory in your business to make sure your records are accurate and correct. A stocktake lets you work out the value of your stock at the end of financial year for business or tax purposes
To do this, you need to:
work out how much stock you have
determine a monetary value for each item of stock.
Do I need to do a stocktake?
You may legally be required to do a stocktake for tax purposes if either:
your business turnover is $10 million or more 
your business turnover is less than $10 million and the difference between your stock level at the beginning and end of year is more $5,000 (you can make a reasonable estimate to determine this).
Check out the Stocktakes page on the Australian Taxation Office (ATO) website to learn more about stocktakes and tax.
Advantages of a stocktake
As well as meeting your tax obligations, some of the benefits of doing a stocktake can include:
gaining a better understanding of your stock levels and making sure you don't have too much or too little inventory on hand
identifying what inventory you need to buy
improving your cash flow by identifying and reducing slow moving stock
detecting theft and gaps in your stock levels.
Costs of a stocktake
As well as benefits, doing a stocktake has costs including:
accidental damage since people are physically handling your stock
hiring extra employees to help you with the stocktake
possible lost income due to taking time to check inventory rather than selling goods and services.
Tips to help you complete a stocktake
Are you fully prepared to do a stocktake? Use this checklist to help guide you through an effective stocktake.
Plan before your stocktake

It can be hard to keep track of your inventory when doing a stocktake. It's a good idea to plan a stocktake before you start this task. For example, make sure you have stocktake sheets ready to fill in and ensure your employees know what stock to count.

Consider doing a stocktake outside business hours

Sometimes, doing a stocktake during business hours can dissatisfy your customers. Depending on your customers, it can be useful to do a stocktake outside business hours.

Consider having a supervisor at each stocktake location

Doing a stocktake can be complicated. Having a dedicated supervisor at each stocktake location can help your employees complete this task successfully.

Don't do a stocktake too often

A stocktake can be costly, so it's a good idea to only do it if it is helpful, like detecting theft or identifying what stock you need to order.

Train and guide your employees

Make sure your employees know what to do and give them what they need to do the stocktake. Provide them with a stock recording sheet, pen, calculator and clipboard.

Consider using casual employees

Consider giving casual employees extra hours to do the stocktake. This can let your other employees serve customers so that your business doesn't miss opportunities to sell its goods and services.
Running a stocktake sale
A stocktake sale is a marketing technique to lower your stock levels, particularly at the end of the financial year, as stock often needs to be counted and valued.
The costs of doing a stocktake are higher when your business has a lot of stock. So it's a good idea to consider running a stocktake sale before doing a stocktake.
The benefits of doing a stocktake sale can include:
higher sales
improved customer satisfaction
selling inventory before it goes out of season or out of date.
What to do…
Read the Queensland Government's Keeping track of your stock page for more information about doing a stocktake.
Speak with your accountant, lawyer or a qualified business adviser for help and advice with managing your inventory and whether your business is required to conduct a stocktake.
Check out our Inventory management information for more tips.
Original article appeared first at Business.gov.au >
[wpseo_map width="100%" height="300″ zoom="-1″ map_style="roadmap" scrollable="0″ draggable="1″ show_route="0″ show_state="1″ show_url="0″] [wpseo_address hide_address="1″ show_state="1″ show_country="1″ show_phone="1″ show_phone_2="0″ show_fax="0″ show_email="1″ show_url="1″ show_logo="0″ show_opening_hours="1″]