If you're looking to add a new revenue stream to your offline business because of the recent economic disruption caused by COVID-19, the clear choice it to start selling online. These days, many people are eager to support local and small businesses, from retail to restaurants to professional services. To give these potential patrons a way to buy your products online while they shelter-in-place, what you need is WooCommerce.
If you already have a WordPress site, WooCommerce is the seamless, trusted solution you've been looking for. Get ready to have some fun and, more importantly, to grow your business or give it some much-needed relief. 
Why WooCommerce?
It's important that you select the best eCommerce tool for your website and business. Here are just a few of the solutions that WooCommerce provides:
Customize your site to fit virtually any business need. WooCommerce offers a large library of extensions for marketing, accounting, shipping, and more.
Choose from a wide array of payment gateway options. A payment gateway is a third-party service that offers your customers a secure method to pay online. WooCommerce integrates with popular services such as Paypal and Stripe, as well as many regional and international gateways. View all the payment gateway options here.
Access detailed documentation and support. WooCommerce provides extensive instructions, written for a variety of tech skill levels, that walk you through everything you need to know to run an online store. If you need additional help, there are forums that cover many topics and questions, along with a ticket system for paid products.
Sell both physical and digital products. WooCommerce provides everything you need to sell physical products, digital downloads, or both.
Get started affordably. WooCommerce is a free plugin for WordPress. Costs vary depending on the extensions, design features, and services you choose. But on a basic level, you'll spend less money getting started with WooCommerce than you would with most other eCommerce solutions. Click here to learn how much it costs to start a store.
Seamlessly turn your existing WordPress site into a store. If you already have WordPress, WooCommerce integrates with your existing site and is free to install. Everything you're already familiar with will remain as it is.
Create a WooCommerce store on your existing site
1. Install and activate WooCommerce
WooCommerce is free to install. If you're already familiar with WordPress plugins, the process for this will be a breeze. For more detailed instructions on installing WooCommerce, click here.
2. Add your products and categories
Now comes the fun part: adding your products. Creating a product is similar to creating a post or page in WordPress, with a few additional fields for pricing, images, and other details. Read through our step-by-step instructions to start adding products.
Product descriptions should be clear and informative but they can also convey your passion about what you sell. Get creative! Want some inspiration? Check out a few examples of great product descriptions.
Also, think about how you want to group and classify your products. If you have just a few products, you might be able to skip this step entirely, but for larger stores especially, categories make it easier for customers to find what they're looking for right away. Do you want to group products by type, size, price, or purpose? If you sell toys, you might want to categorize them by the age range of kids who would enjoy them; if you sell pet bandanas, you might categorize your products by species. It all depends on your business. Learn how to create product categories.
3. Create a store page
The next step is to display your products on your site. Read our documentation on setting up a shop page or, if you want to build other content around your products, use shortcodes to add them to existing pages.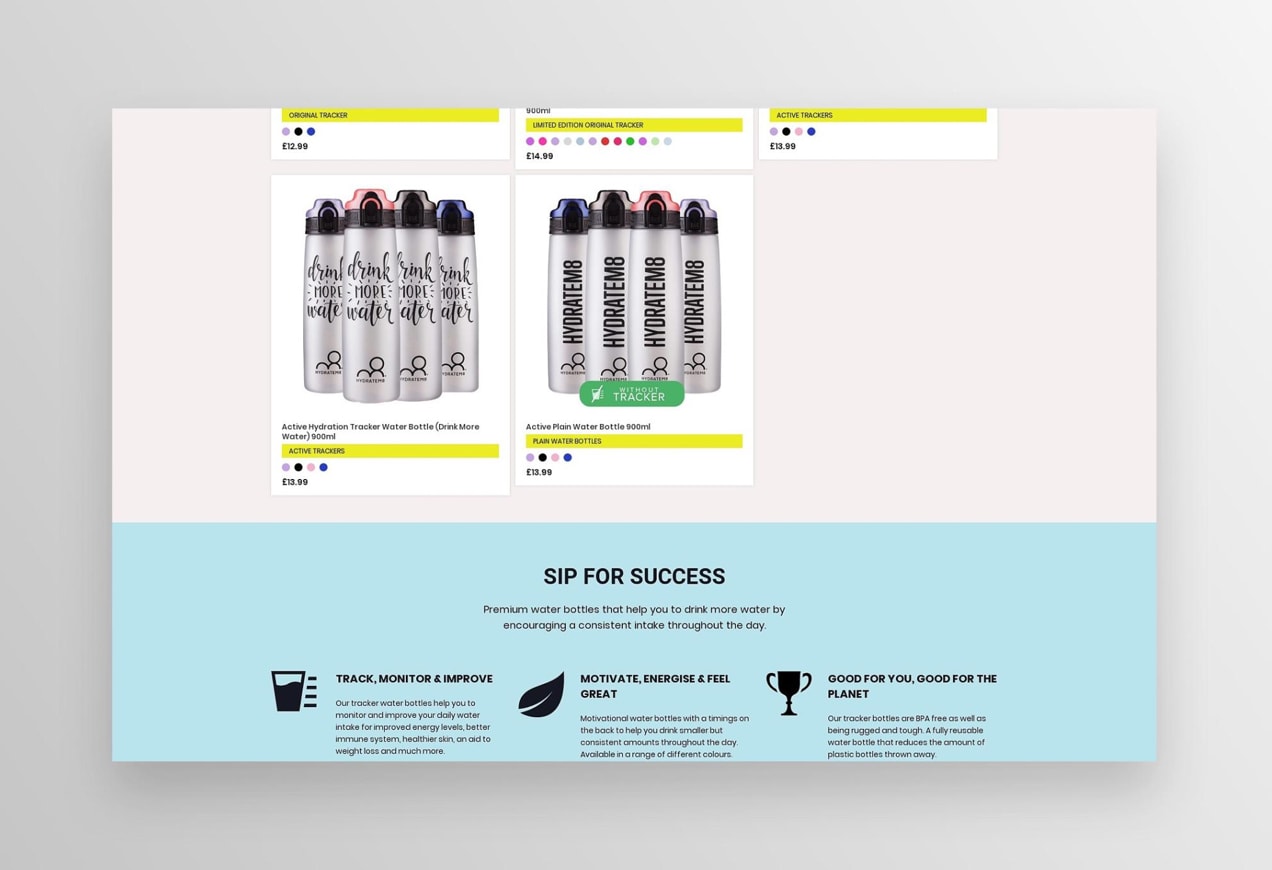 Hydratem8 includes photos, videos, customer stories, and information about product benefits on their shop pages to highlight how great their water bottles are.
4. Optional step: Add memberships or courses
If you plan to sell services like memberships and online courses, you'll want to configure your site accordingly. Let's explore how some existing stores use extensions to get set up: 
WooCommerce Memberships: The art website Brush and Pencil serves as a great example for what the WooCommerce Memberships extension can do. The site sells physical products, and it also has a membership option, which comes with projects, exercises, videos, and much more. Here's their membership signup page, with all the underlying functionality made possible through WooCommerce Memberships.
WooCommerce Paid Courses: The South African company Advantage Learn uses the Paid Courses extension to provide online math classes and test preparation. You don't have to be an education-related company to offer paid courses — Just about any business can do it. All it takes is some creative thinking about what your customers need and how to deliver a solution in an instructional format.
Decide how to fulfill and ship orders
Store owners will have to decide how to get orders to their customers. If your products are perishable or fragile, you'll need a packaging process that preserves the items in the mail. 
You'll also need to choose a carrier and decide how much of your shipping costs you want to pass on to customers. What kind of fulfillment process will help you keep the most accurate records and best serve buyers? Learn the basics of shipping and fulfillment and see a full list of available extensions.
 A recent WooCommerce update made these processes much easier. See what the WooCommerce 4.0 update makes possible. 
Ready for more fun? Product packaging can be more than a vessel for shipping — it can offer a unique marketing opportunity that leads to increased referrals, organic word of mouth buzz, repeat purchases, and other revenue generators. Here's an article with helpful tips about marketing through product packaging.
Market to your best customers 
Your best customers are the ones who already know you. Your website and blog have already developed a following. You may already have a social media presence and email list as well. These are huge assets, so don't let them go to waste! 
As you open an eCommerce store, launch it first for the people who already know, like, and trust you and your brand. Send emails about your new product offerings. Offer exclusive first-time sales. Start posting on social media to stay on people's minds and get them to visit your online store.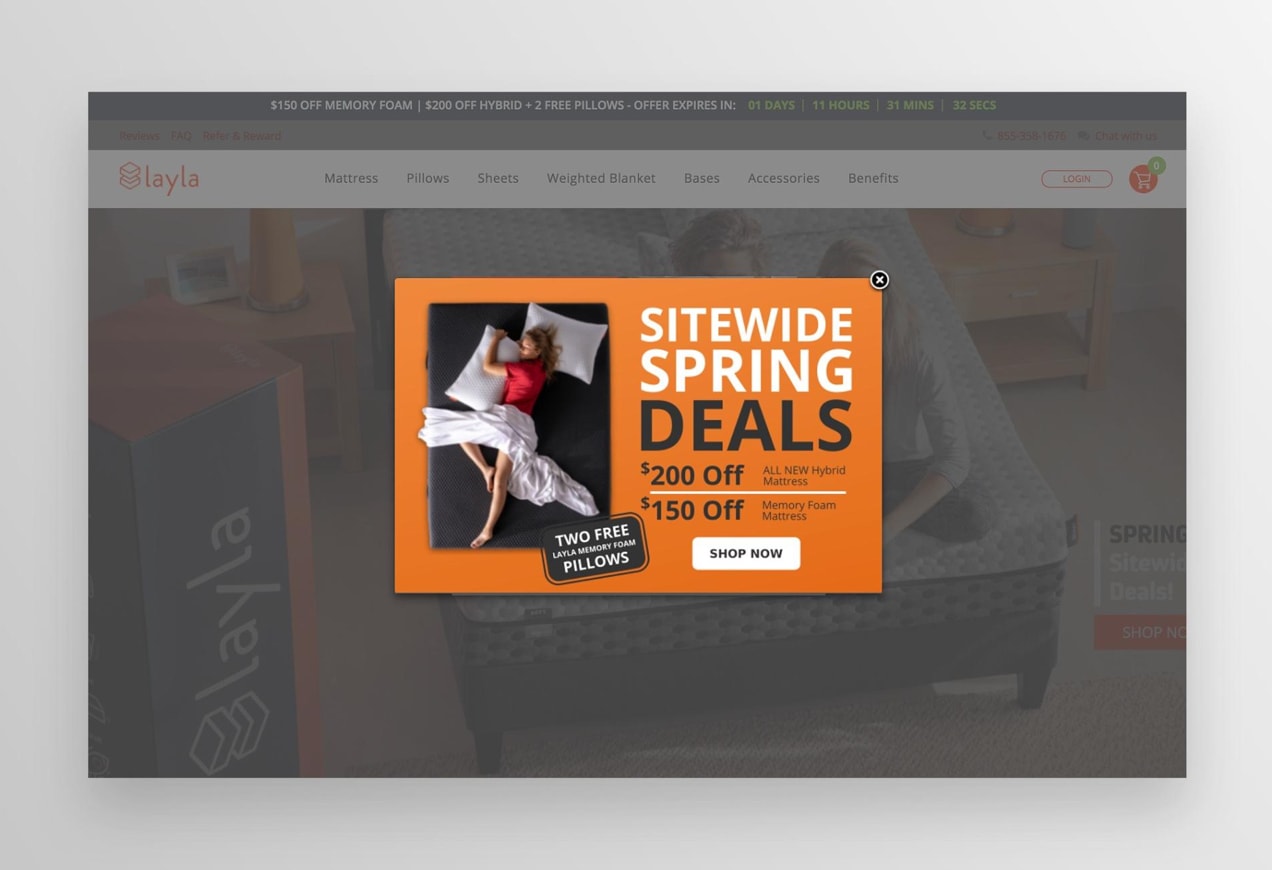 Also, be sure to let site visitors know about your new products! Layla Sleep uses a bright orange pop-up to advertise current sales.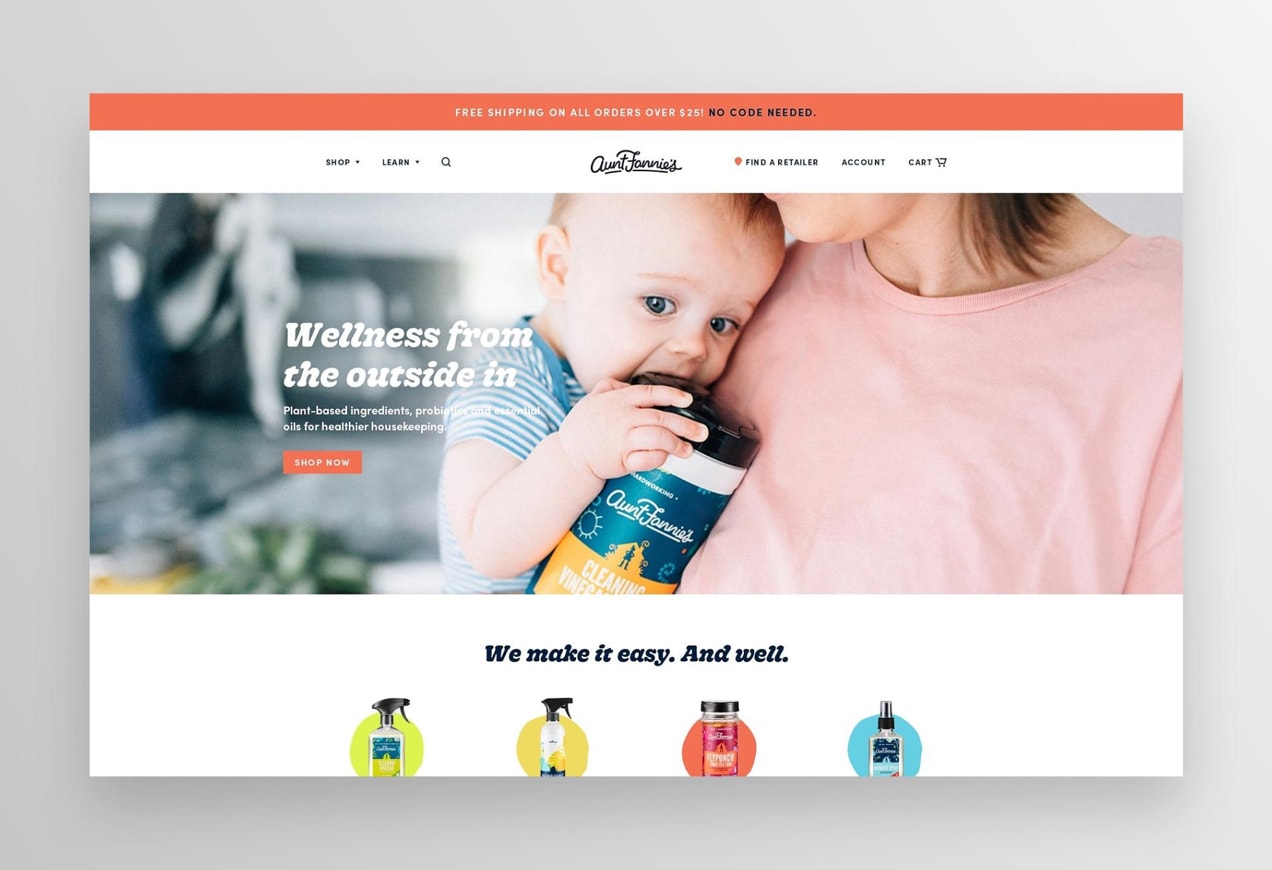 Aunt Fannie's added an attention-grabbing bar at the top of their site for announcements and important information.
You could use a similar design to announce the launch of your online store, include products in your site's sidebar, or integrate it within page content. 
Attract and expand
Once your existing audience is engaged with your store, use that momentum —and revenue — to reach out to new customers. Also, solicit reviews and other buzz, and encourage repeat buying. 
Use social media, paid social ads, paid digital search ads, email marketing, and other tools to draw new customers to your site. Once they're there, encourage them to make purchases with free samples, downloads, or other first-time customer offers.
WooCommerce has lots of marketing-related extensions to help you attract and engage customers. Start browsing them here. 
Ready, set, sell!
It's exciting to launch a new eCommerce store. This guide has explained the basics of the process. To attain the success you want, you'll surely need to revisit the document, so keep it handy. Never stop marketing, and never stop innovating to meet the ever-changing preferences of your store's target patrons. The harder you work, the more you'll gain. And remember, if you need any help, you can access our full documentation or reach out to support.