For most of business history, a referral was a real person telling another real person about something terrific:
"Hey, you should try this new service out." 
"I used this product and love it."
"I was dealing with the same thing you are. This is what I used and it worked well."
That's the language of a real referral, and it has a far greater impact on a buyer's behavior than 'referral traffic,' which typically means traffic that comes to your site from links on other websites (as opposed to traffic from Google, Bing, or other search engines).
This kind of referral traffic is great and there are a number of well-known ways to boost it. Some are relatively simple; others are very labor intensive. However, there's one lesser-known method that provides the best chance of receiving a real, high-quality referral — one that's likely to turn into a new customer, subscriber, or follower.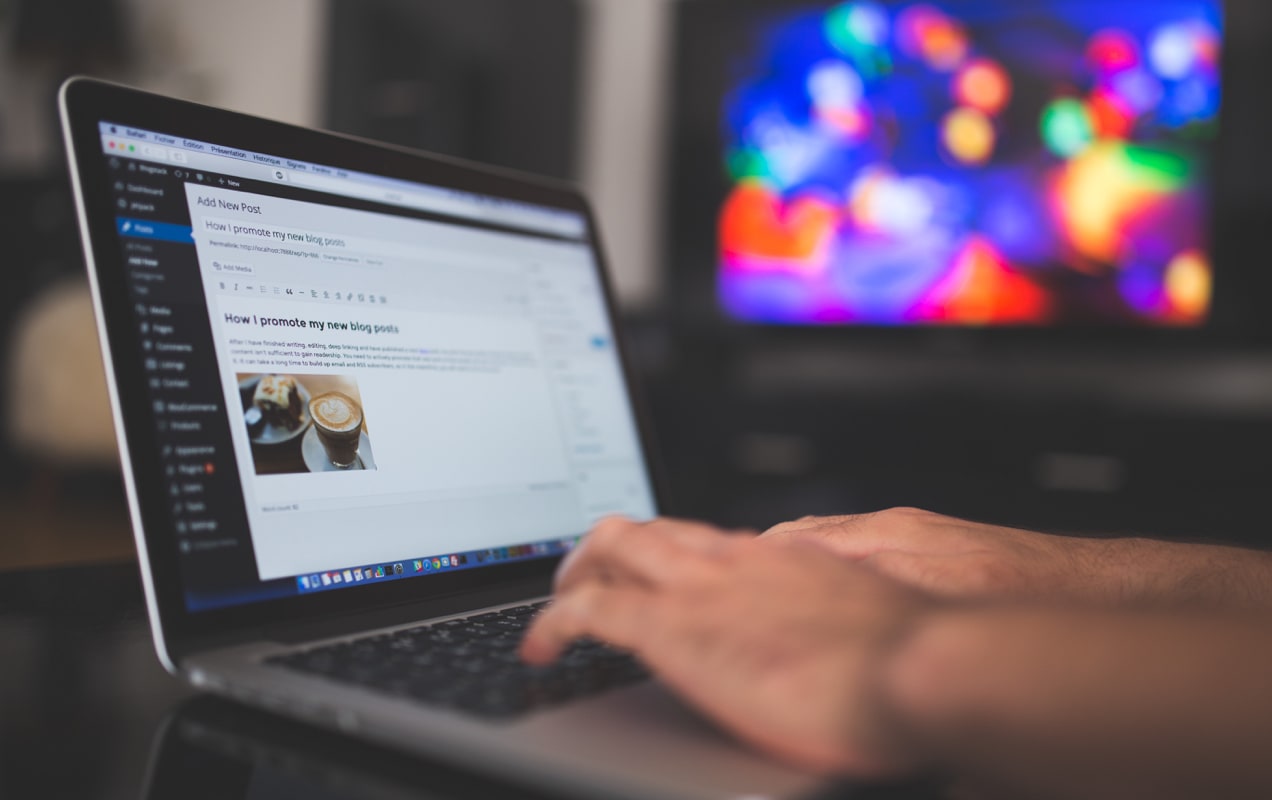 Method one: Write guest posts
Guest posting is the gold standard for generating referral traffic online. Follow a few proven guidelines and you'll build SEO and brand authority for you and your website and increase referral traffic:
Deliver value. Write about things people are looking for — solutions to problems, answers to questions, explanations, and tutorials. 
Be visible. Make sure people know you wrote the article. Include links to your site. Mention your name or business name, whichever is more valuable. 
Choose the right websites. Write guest posts for sites that relate to your niche, have good traffic and readership, and are not direct competitors.
The biggest challenge is the time it takes to do it well. You have to reach out to sites, pitch an idea, hope you get a reply, and endure silent treatment (or outright rejection). You might build a great relationship with another site only to have your contact person leave the company.
Guest posting works, but requires sustained effort and persistence. If you succeed at guest posting, your site will get more high-quality traffic. If you do it for long enough, you'll increase referral traffic that will reward your bottom line.
Method two: Become a local or niche authority
Being known and recognized as an expert has priceless and long-lasting value. People will search for your site because they know you're real and can deliver on your promises. They'll buy from you over a competitor, even if you charge higher prices.
But how do you become an authority? 
If you want to be a local authority, contribute to your community. Sponsor local events, make public appearances, get published in the newspaper, or run local ads. Take the time to speak, in person, to high-value and relevant audiences in your niche. 
For niche authority, do most of the same things, but on a national level. Write a book or pair up with other businesses that offer complementary services to a similar audience. 
As with guest posting, this takes time, commitment, and a lot of smart choices that won't pay off immediately. It's worth pursuing because it's the most secure path to moving beyond price as a way to grow your business and differentiate yourself from the competition, but it doesn't happen overnight.
Method three: Comment on other blogs
The idea here is to reach an audience on another website, deliver value, and become known as a credible source for practical, problem-solving information.Don't try to make a sale in your comments. This is about generating credibility and building a good reputation.
Include links or, if the blog doesn't allow that, use your name or business name to mention your site. Don't comment as guest4356!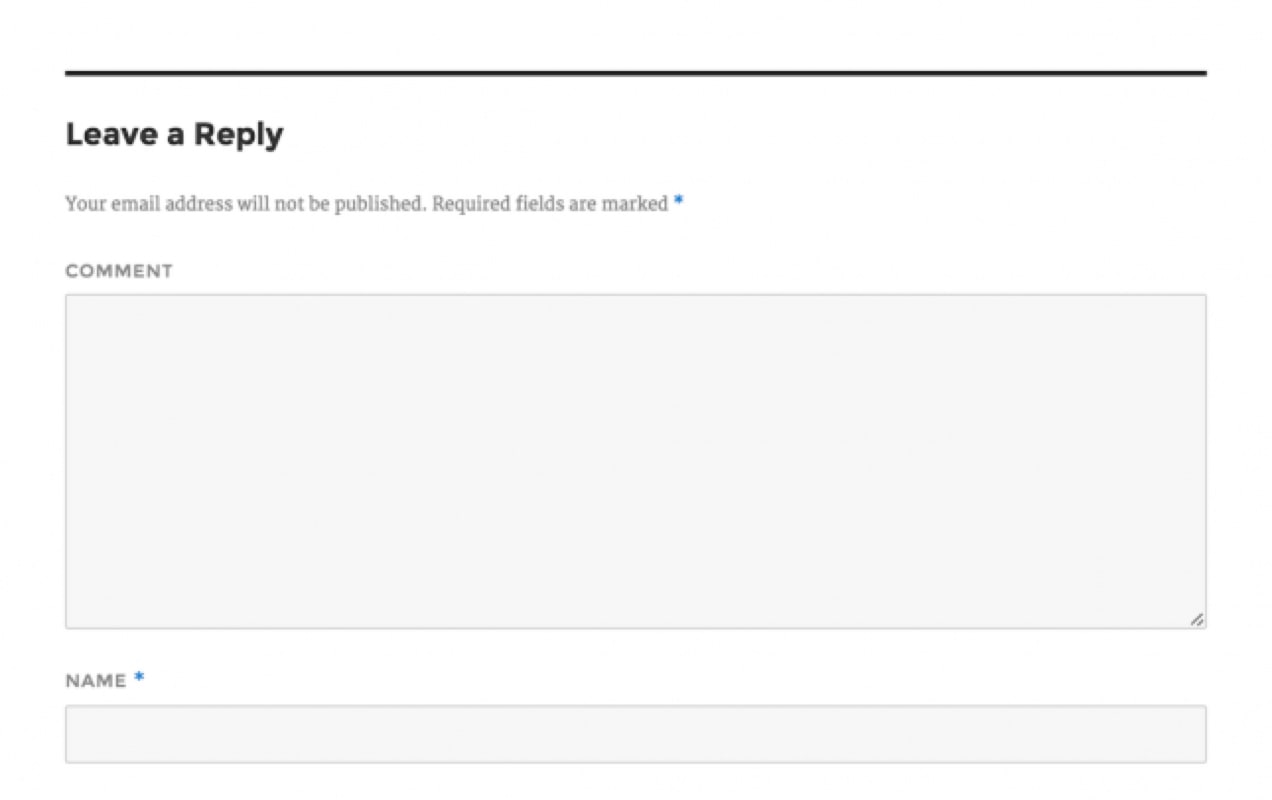 The drawback, once again, is time. You need to find the right blogs to comment on and read each article. Then, think of something helpful and valuable to contribute that isn't already included, but that doesn't make you look like a self-promoting opportunist. 
The benefits take time to materialize, but strategy can pay off well if you commit to it. 
Method four: Get published on review and listing sites
This requires the least amount of effort of the five common strategies. Listing and review sites include well-known platforms like Yelp and lesser-known platforms that have strong authority in your industry. For contractors and home specialists, this could be something like Home Advisor. (Not sure about yours? View the top listing sites in your industry.) Some of these are directories, so being published there helps build SEO value and increases your niche authority.
Getting listed on these sites is relatively easy, though some of them charge fees.Some of these sites produce high-quality referrals — people ready to buy — but some of them offer mostly SEO value and won't produce much actual traffic. You also need to take care to manage your reputation on these sites. If you get bad reviews, reply — calmly and reasonably — so other people can see that you have good customer service and try to address problems.
Method 5: Write a Quora post
Finally, a great way to increase referral traffic is to write a Quora post — it's like publishing a guest blog post without the hassle of finding and getting permission from other websites. Find a problem or question people are asking in your niche and create a Quora post that answers it with high-quality, specialized, helpful information. 
Quora posts tend to be hyper-specific — you're solving one problem at a time. To generate high enough quantities of traffic to make it worth the effort, you'll need more than just a handful of these. You'll reach relatively small audiences until you produce a good number of posts.
Method 6: The path to high-value referral traffic 
The previous five methods are all effective; if you have the time and resources, you should pursue one or more of them. But if you want actual referrals — real people coming to your site based on recommendations from those they trust — the best path is a WooCommerce extension called Coupon Referral Program.
Here's what you can use it for:
Develop coupons and special discounts for products or services you want to promote.
Create coupons with links and buttons.
Send these links and buttons to your best customers via email and social media.
Ask them to send coupons to their contacts.
Wait for new sales to come in.
Track your coupon usage rates so you know your return on investment (ROI).
The Coupon Referral Program works because it solves the problem of motivation for the person making the referral. Why should they send coupons to friends and colleagues? What's in it for them?  The referrer gets their own coupon when their friends and contacts make a purchase. In other words, you're creating two sets of coupons — one for the new customers your referral program generates and one for your existing customers.
With Coupon Referral Program you can customize details, including:
How many times coupons can be used.
How many coupons must be redeemed before the referrer gets their reward.
How many coupons the referrer can receive.
The color, text, and size of buttons.
And so much more!
This extension is also compatible with WooCommerce Subscriptions. If you offer a subscription-based product or service, you can reward existing customers with discounts on subscription renewals.
You'll have to do a bit of configuring to get your program set up — here's a help document that walks you through the process.
Once it's ready, promote your coupon referral rewards program to your customers using email and social media. Unlike some of the other methods for increasing referral traffic, you don't need to get permission from websites, set up new accounts or services, or manage reviews. Just use it and keep promoting it. It's like a revenue faucet — the longer you leave it on, the more people will drink from it.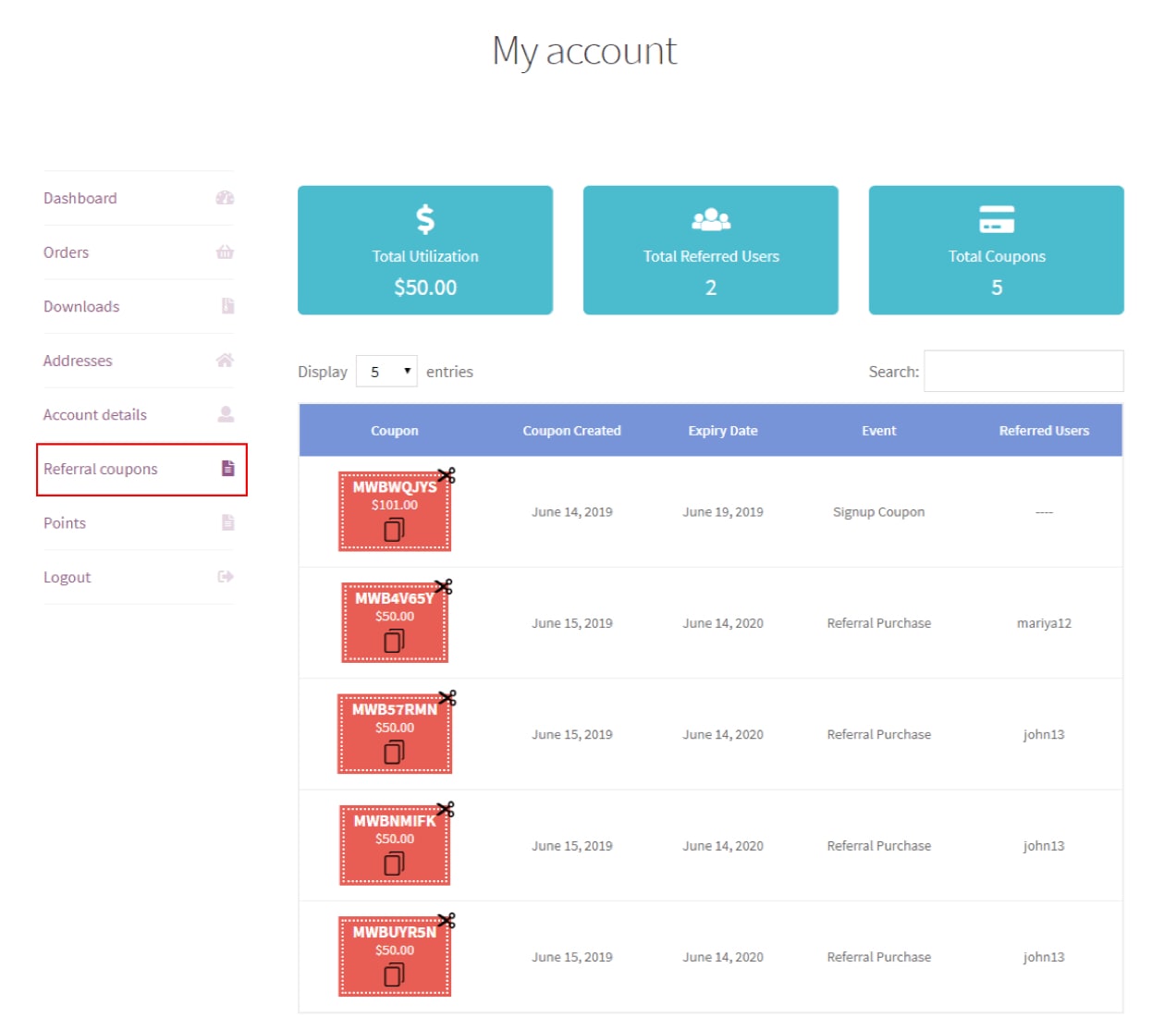 Your best customers will love your coupon referral reward program because they'll get discounts from a company they already like. And you'll love it because it will generate new business from customers you wouldn't have otherwise reached.
Are you ready to increase referral traffic with visitors that are predisposed to make a purchase on your site? Get the Coupon Referral Program extension.