Post-purchase emails to send to holiday customers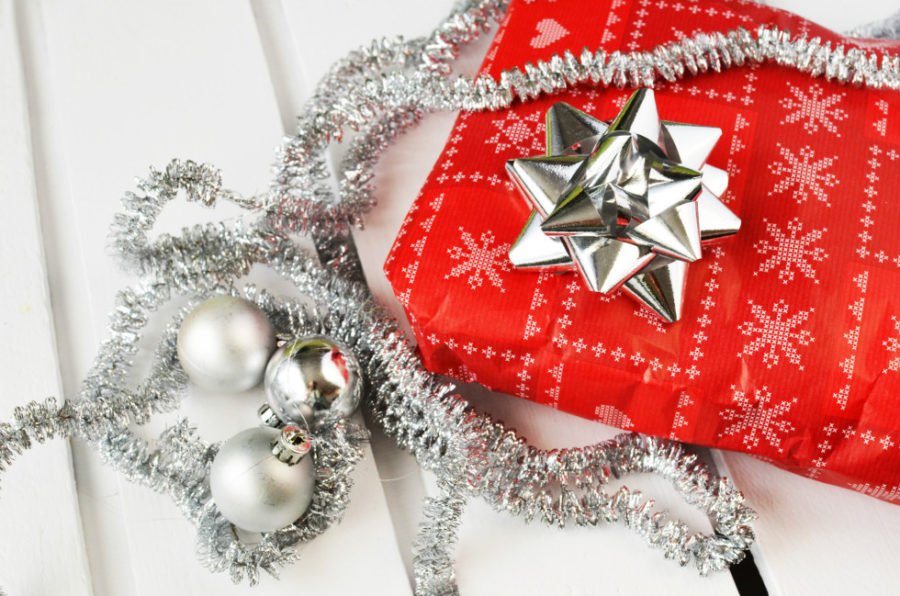 Today's guest post comes to us from Danny Wong at Conversio (formerly Receiptful). Conversio is a marketing platform that allows you to supercharge customer interactions and maximize your customer lifetime value — give it a try this holiday season for amazing emails and more. Take it away, Danny!
If there's any time of the year to pull out all the stops, it's the always exciting holiday shopping season. Online purchases for holiday gifts are rising exponentially, as more consumers begin to recognize the futility of sitting in traffic, fighting for parking, and waiting in long checkout lines at physical stores.
In 2015, eCommerce holiday spending grew to $70 billion, and it seems a foregone conclusion that online sales will continue to account for an increasing percentage of all holiday consumer transactions.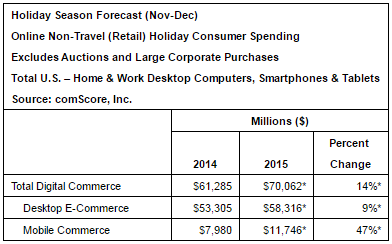 As a store owner, your job is just getting started when the customer completes the checkout process. The post-purchase period is an opportune time to further engage your customers and work on building a strong relationship that will lead to repeat purchases.
Post-purchase email marketing is crucial to accomplishing this, and your strategy for creating these emails should be given as much attention as your pre-sale marketing tactics.
Let's take a look at some post-purchase emails you should aim to send this holiday season, and why they're such an important part of your holiday marketing strategy.
Why post-purchase emails belong in your store's strategy
At their essence, post-purchase emails are a way to extend the value of your brand into a new phase in the relationship with the customer, and to keep them engaged with your company even during the times when they're not actively in a stage of the purchasing journey. They are also an important factor in increasing customer loyalty, which can pay significant dividends for your company over time.
Research shows that returning customers are far more valuable than new customers for eCommerce businesses. Repeat customers who have at least three years of purchasing history make up 60% of an average store's revenue.
But it's not all about revenue. Emails sent to customers following their decision to purchase present an opportunity to provide ongoing customer support, deliver enhanced value, and nurture a long-lasting relationship. Emails are a way for you to remind your customers that you value this relationship that has been created, and that you see its continuation as a positive thing.
Post-purchase emails show customers that you value your relationship – not just your revenue.
Click To Tweet
Post-purchase emails also present unique opportunities for using automation in innovative ways to connect with customers and deliver an exceptional customer experience for a relatively modest investment in time and resources.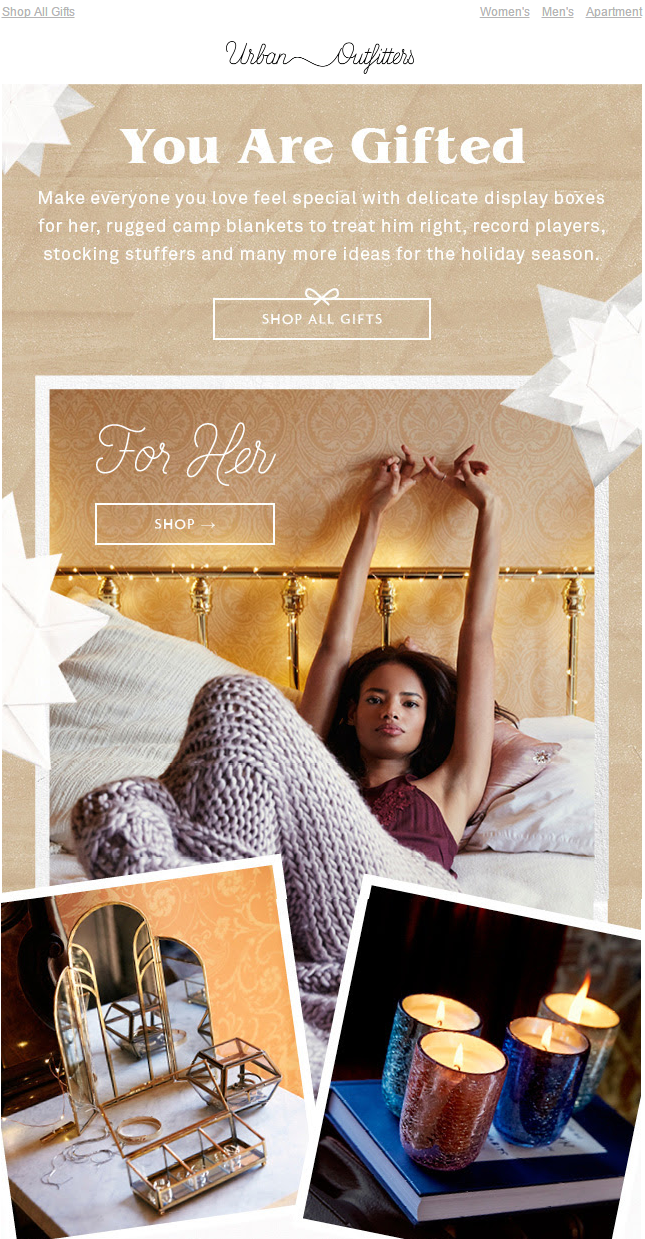 Post-purchase emails also create possibilities during the holiday shopping season to expand your existing customer base. It's important to remember that most of your customers during this period aren't keeping their purchases for themselves, they're giving them away as gifts.
This means that not only can you use communication following the sale to inquire about their experience as a buyer, but you can also look for opportunities to provide support and begin a dialogue with the gift recipient as well.
Of course, you're most likely not going to have access to the recipient's email address unless they opt-in, so make sure your product includes ways for them to provide you with this information (ex. via product registration or warranties). If you do have the chance to connect with them, you can build loyalty among an entirely new customer base and encourage additional purchases.
Eight types of post-purchase emails you can try for yourself
Much like any other form of marketing communication, there are a myriad of types of post-purchase emails you can send to your customers depending upon the time frame and the intended result.
These messages can be as targeted as an email encouraging them to buy a specific product that's recommended based on their browsing preferences, or as general as a simple reminder that it's been some time since they visited.
This is by no means an exhaustive list of the types of emails you can use to further engagement and encourage repeat purchases. But to help you get started, here are eight types of post-purchase holiday emails you should be sending this holiday season.
Product review requests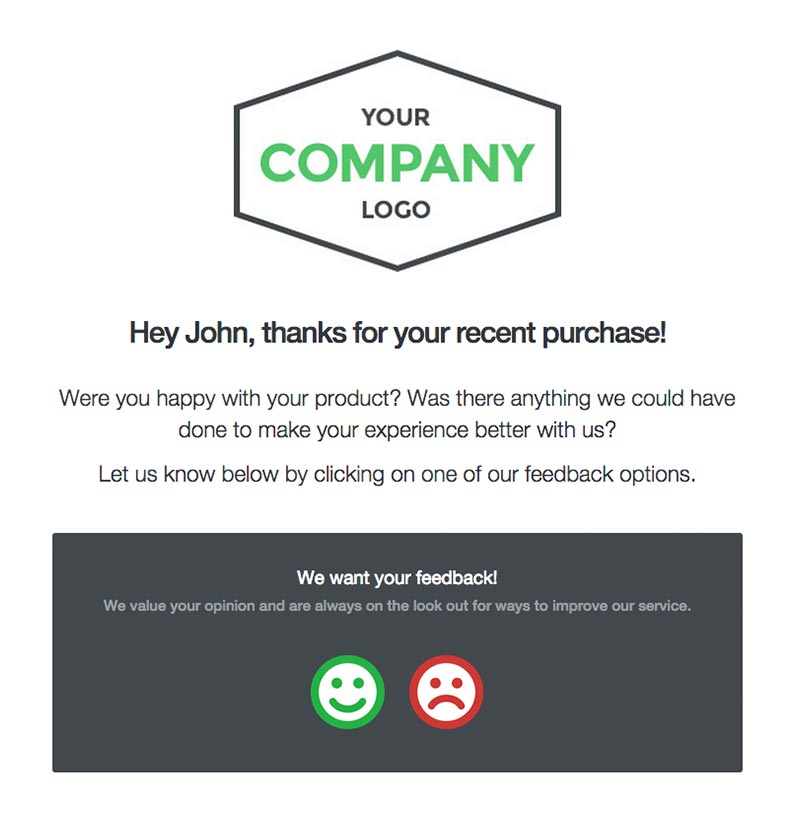 Asking your customer to honestly review both their experience with your store and the product shows you are dedicated to providing an outstanding customer experience, and are eager to uncover opportunities for improvement.
This is another time where you can connect with the gift recipient as well, as you can ask the purchaser if they would forward the review information to them in order to solicit their thoughts.
Customers are more likely to offer their unbiased opinions — both positive and negative — in a review of a gift purchase. Unlike personal purchases, gifts are often seen by the giver as being representative of themselves to their friends and family, rather than representative of your store.
If you're keen, you can also ask your customer to share any special stories relating to the gift purchase or explain the significance behind choosing your product as a gift. These stories can be collected for future use in content across your various marketing channels and social media platforms.
Cross-selling options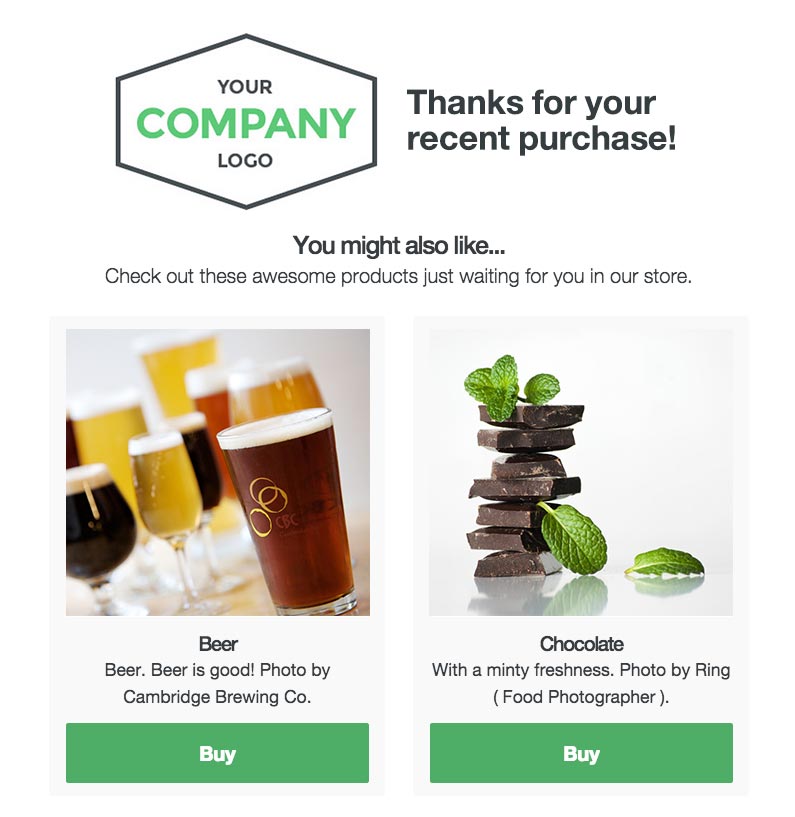 If your customer is buying one of your products for someone they care about, it's conceivable that they might find value in one of your offerings as well.
You can use their browsing history on your site to make intuitive recommendations to them for other products that they might be interested in. You can also offer them special discounts as a repeat customer in order to persuade them to try your product themselves.
It's possible to achieve additional conversions by sending this in the immediate aftermath of their original purchase, but you may also wish to hold off until after the holiday gift giving season has ended. Not only do many people refrain from buying things for themselves around this time, both due to increasing expenses and the knowledge that they'll be receiving gifts as well, but the giver will also have had some time to hear about the recipient's experience with your product.
Last-minute gift ideas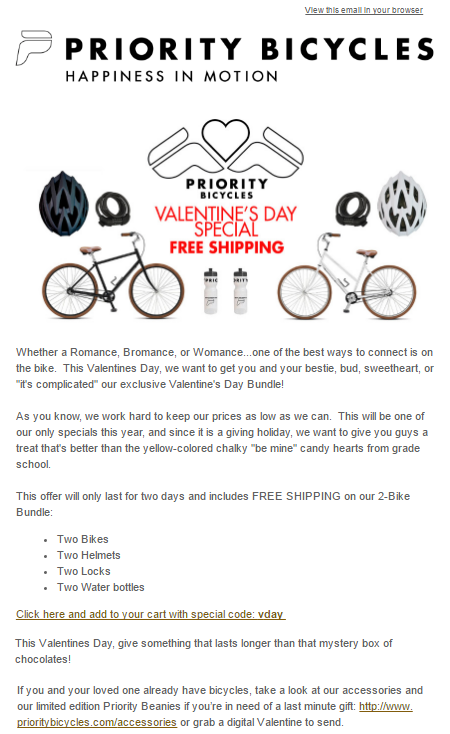 Naturally, most customers during the season are buying gifts for multiple people, so why not take advantage and encourage them to keep looking for something their other friends and family members will love?
The tone of this type of email should convey that you want to help them find the perfect gift for everyone on their list and have the best holiday season possible. If it's getting close to crunch time you can emphasize your expedited shipping options, and if the hour is really getting late, remind them that they can always order a gift card.
Upselling opportunities
After the purchase but before the item ships, you have an opportunity to offer last-minute upgrades.
For example, if you sell retail tech products, perhaps your customer has been reconsidering whether or not they bought a device with enough RAM or storage capacity. This is an ideal time to send them information about upgraded units and help them address their uncertainty.
Product instructions and FAQs
Providing product use information and instructions is one of the most important roles a post-purchase email can take on. These can be anything from product care guides to tips for using a product optimally to links to various support threads on the website.
When the customer and recipient have all the information they need to extract the most value out of the product, it's far more likely they'll have a positive experience and return to complete another purchase.
"You could put a mini FAQ right in your [post-purchase emails] to answer your most common questions. If you don't want to take up that much space, you could simply link to your FAQ or customer support page where all of these questions are addressed." — Nicole Kohler, WooCommerce (source)
A survey
Surveys are a fantastic tool in a marketer's tool belt as they can yield a treasure trove of information concerning buying habits and customer preferences — who all these customers are, who they are gifting to, and what may prompt them to return later. Learn more about their preferences and habits so you can prepare more marketing materials for long after the holiday is over.
In order to entice survey participation, enter all entrants in a prize giveaway (something with low overhead, such as a gift card, is perfect for this) or extend them a small discount on a future purchase.
Requests to refer friends and family members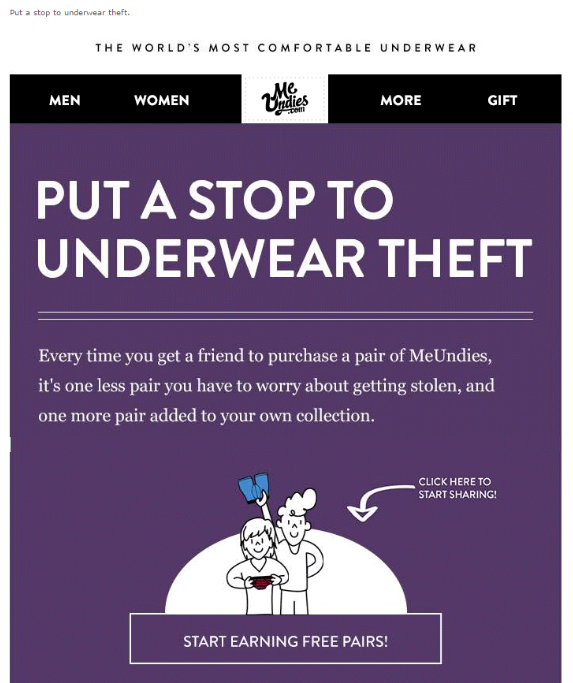 Your shoppers have friends who need the perfect gift idea. Prompt them to tell their contacts to visit your store for a gift their loved ones will also enjoy.
Use incentives in the form of credit or discounts with special referral codes, and always make sure you let them know how much you appreciate your continued relationship with them.
A simple "thanks!"
If the buyer has recently purchased through your website and opted-in for email promotions, it's important to send them a thank you email and let them know you appreciate their interest, and that you'll be in touch soon regarding future deals and opportunities.
Remember, not every post-purchase email has to have the goal of upselling or converting another purchase immediately. Sometimes your email marketing strategy hinges on cultivating long-term relationships with customers and consistently engaging them over time.
Factors to be aware of when writing post-purchase emails
Besides knowing about the various types of post-purchase emails that your company can use to engage shoppers during the holiday season, there are some best practices and guidelines to be aware of, as well as things to avoid.
Sell selectively
It's true that consumers are generally more excited to spend on purchases during the holiday season than other parts of the year, as everyone loves the feeling of finding the perfect gift for someone they care about.
However, that doesn't mean that it's open season for retailers to take advantage of free-spending shoppers and push products that don't make sense. It's great to encourage sales opportunities in emails, but they need to be highly targeted to ensure that the customer doesn't resent over-aggressive sales tactics.
Just because it's the holiday season doesn't mean you can suspend all principles of sound marketing: it's still all about providing value to the customer.
Check the calendar
Timing is also crucial for companies throughout the peak consumer spending months. Most experts recommend sending your email communications as early in the season as possible. As you start to near the shipping cutoff date, it may be a smart idea to encourage gift card sales as a worthwhile last-minute option.
After the season has ended, you don't want to be too aggressive on sales opportunities, as many consumers will be feeling the budgetary crunch from the preceding months. While you don't want to push too hard to get them to spend more during this time, it's a great opportunity for email content that enriches the bond between the customer and brand and encourages constructive feedback.
Automate and optimize your marketing
The holidays are the perfect time to put your automation to work for you, as you'll be targeting numerous customers in different ways based on various triggers throughout the purchasing process.
One innovative email marketing technique you can use to encourage a higher percentage of opens and conversions is to re-send the exact same content to all recipients who didn't open the email, only this time with a different subject line.
For customers who did open an email and refrained from acting, you can try performing an A/B test by sending one group of recipients a reminder about the previous offer, and another group a completely different offer to see which generates a better response.
Closing thoughts
The holidays are an exciting time for store owners and marketers who are eager to meet aggressive sales targets. Of course, it is also important that they look beyond achieving short-term revenue goals to see how they may further nurture the relationships they've developed over the holiday season to secure lifelong customers.
Using post-purchase emails, you can convert seasonal shoppers into year-round buyers who also spread positive word-of-mouth about your products and services.
Have any questions about the emails you should be sending after holiday customers have made a purchase? Or any tips of your own to suggest to your fellow store owners? Leave a comment below.
How to get started with post-purchase email automation
How custom email receipts can improve your customer experience 

Original article written by Danny Wong >

[wpseo_map width="100%" height="300″ zoom="-1″ map_style="roadmap" scrollable="0″ draggable="1″ show_route="0″ show_state="1″ show_url="0″] [wpseo_address hide_address="1″ show_state="1″ show_country="1″ show_phone="1″ show_phone_2="0″ show_fax="0″ show_email="1″ show_url="1″ show_logo="0″ show_opening_hours="1″]