Introducing Campaign Creation in MailChimp's Mobile App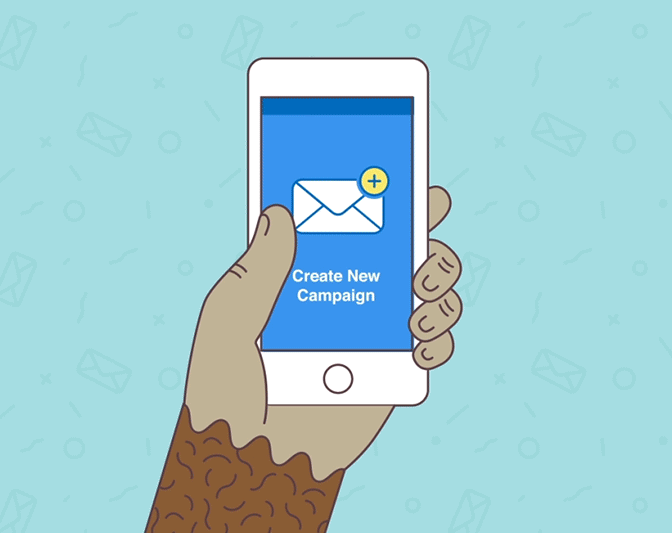 When Ivan Rivera expanded his e-commerce business to include a brick-and-mortar location, he found himself spending more and more of his limited time helping customers in the store. His morning subway ride had become the only spare moment in his day he could spend on marketing emails.
Like many small-business owners, Ivan needs a marketing tool that goes wherever he does.
That's why we built a new version of MailChimp's mobile app, which is available on iOS and Android devices. Now, you can create campaigns directly from your phone and tablet whenever and wherever you need to.
Design for your marketing goals
Whether you're attending a conference or just prefer building campaigns on your phone, MailChimp's mobile app makes it easy to design beautiful emails with a workflow that's a lot like the one you already know from the web.
Once you tap the create campaign icon, we display a selection of intent-based templates with recommendations to inspire your design, and our content blocks make it easy to quickly add text, images, and more to your campaigns. You can customize your emails with a logo, and even add a background color or hero image to match the style of your brand.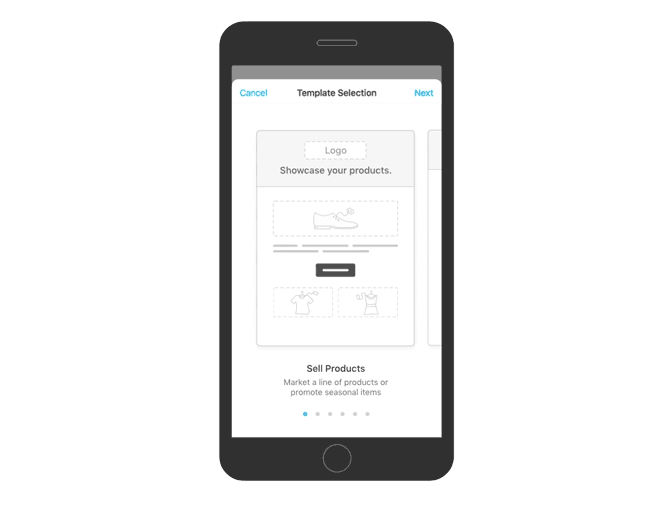 With our mobile app, you have direct access to more file managers like Dropbox and Google Drive, so you can create campaigns on the same device you store your images and files. Plus, it's easy to insert product images we automatically pull in from your connected store, upload a photo from your camera roll, or snap a new one your customers will love.
You can quickly update your campaign content or basic settings—like campaign name, subject line, list, from name, and email address—and preview how it will display on desktop and mobile.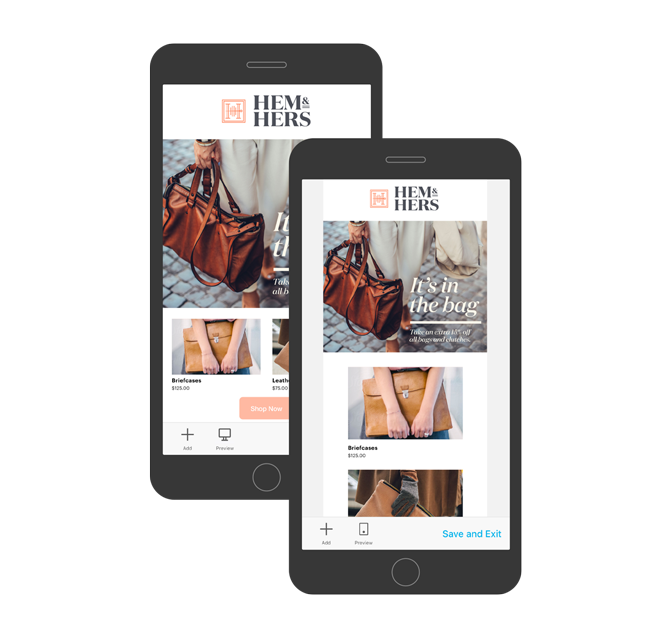 Before you send, we'll show you the same pre-delivery checklist you see in the web version, so you can make sure your email is ready to go. And if you typically send the same type of campaign to your subscribers, you can replicate any draft or sent email to update the content without starting from scratch.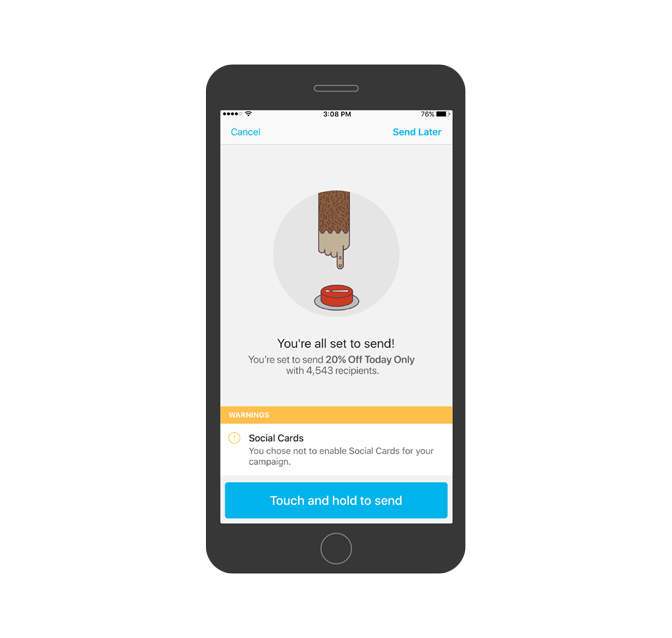 Important data at your fingertips
MailChimp's mobile dashboard makes all your most important metrics visible at a glance to help you keep tabs on your account wherever you are. Similar to its desktop counterpart, the dashboard displays your audience growth, campaign engagement, and e-commerce performance right when you open the app.
The 3 navigation tabs—Explore, Overview, Activity—organize your metrics into single views, making it easy to switch from personalized marketing tips to a snapshot of your account's overall activity.
You can quickly spot trends like what campaigns are generating the most revenue, where your subscribers are signing up, and who's engaging with your campaigns, so you can track how much your business is growing.
Mobilize your marketing
Our mobile app is designed to let you work seamlessly here, there, anywhere. Now, if you start a campaign at the office and get called into a meeting or need to make a trip to the bank, you can pick up where you left off on the mobile app while you go about your day.
If you haven't signed up for MailChimp yet, you can even create a new account while you're on the go. Our streamlined signup process guides you through setting up an account, creating a list, and sending your first campaign, so you can get started in just a few taps.
Don't have the app? Download it from the iTunes or Google Play store today.
Original article written by Maggie >