With COVID-19 causing many food businesses to close their doors, some are quickly adapting to support their employees, generate income, and deliver quality products and services to customers. It may seem overwhelming to suddenly move business models and operations online, but WooCommerce makes it doable for companies of any size.
Let's take a look at how four small businesses used WooCommerce and WordPress to quickly and successfully shift to respond to the changing market.
First Choice changed their operations in less than 24 hours
First Choice, based in London, provides specialty fine foods for the hotel and restaurant industry, including Michelin star and fine-dining restaurants. Well, they normally do.
With many of their restaurants temporarily closed because of COVID-19, they took their food online and started delivering directly to homes. And thanks to their agency, Incremental Marketing, and WooCommerce, they were able to do that in just 24 hours.
"How's this for turnaround time?" Incremental Marketing wrote, "In less than 24 hours, we've set our client up with an online shop! To tackle their problems and help reduce the burden on supermarkets, they're now able to deliver fruit and veg boxes as well as a growing list of additional products. Big thanks to WooCommerce and Themes Kingdom for making this crazy-fast turnaround time doable."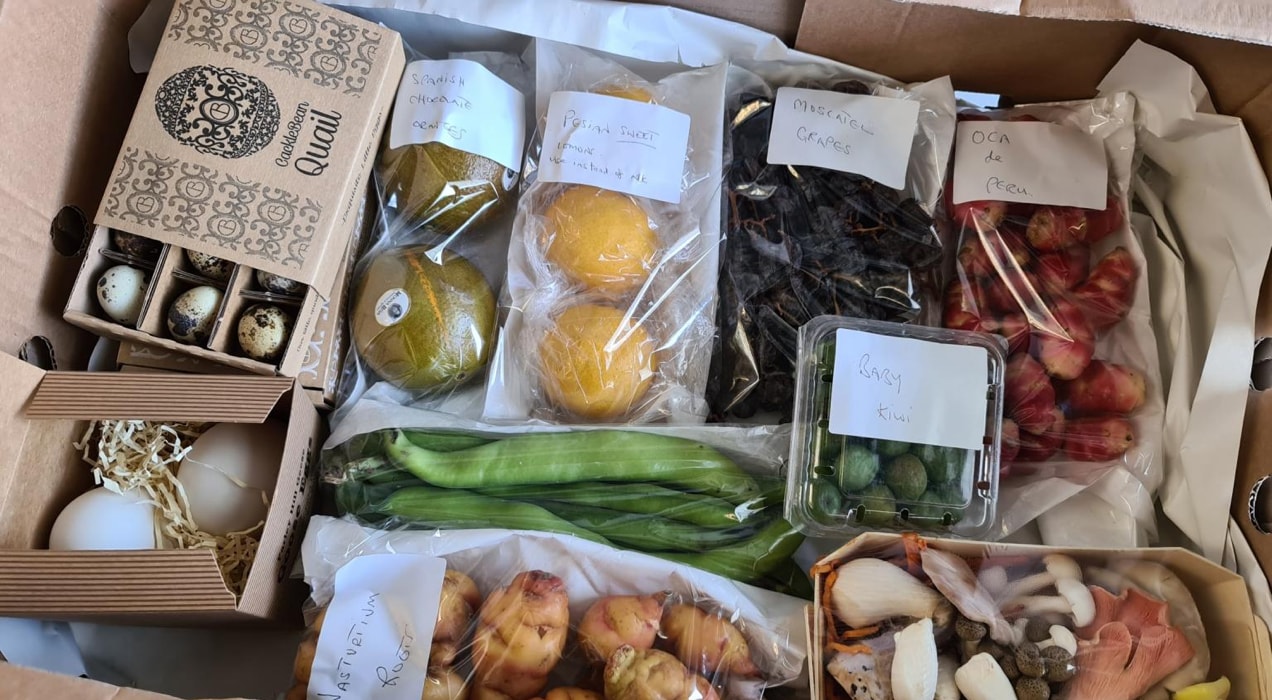 Now they sell everything from fresh fruit and vegetable boxes to meat, dairy, and nonperishables and deliver them directly to shoppers' homes. Not only does this provide a revenue stream for them, it also helps customers stay home and out of grocery stores.
The online store was so well received that First Choice had to upgrade their hosting to cope with sales volume — they're currently fulfilling around 800 orders per day, and were mentioned in a Marie Clarie article about food delivery services.
What are a few keys to their success?
They make products easy to find.
As basic pantry items get harder to find in the grocery store, shoppers want to know if online providers have what they need right away. First Choice lists product categories in both the sidebar and main menu, along with a search bar. Someone looking for eggs will be able to find them in seconds.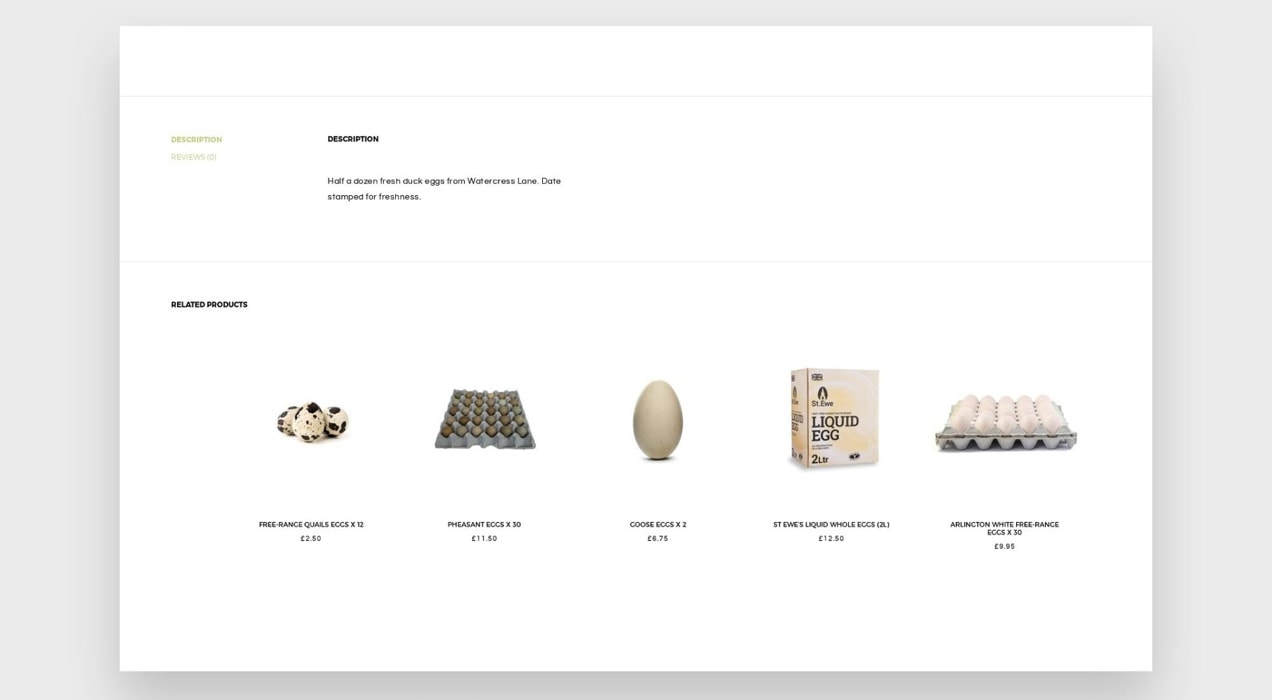 They also display related items at the bottom of each product page. If duck eggs are sold out, a customer can see that chicken eggs and goose eggs are available instead, without having to leave the page. 
They have a fast checkout option.
If someone wants to quickly order a box of produce, they don't have to go through the multi-step process of adding the item to their cart and checking out. First Choice uses Stripe and Google Pay to allow purchasing right from product pages.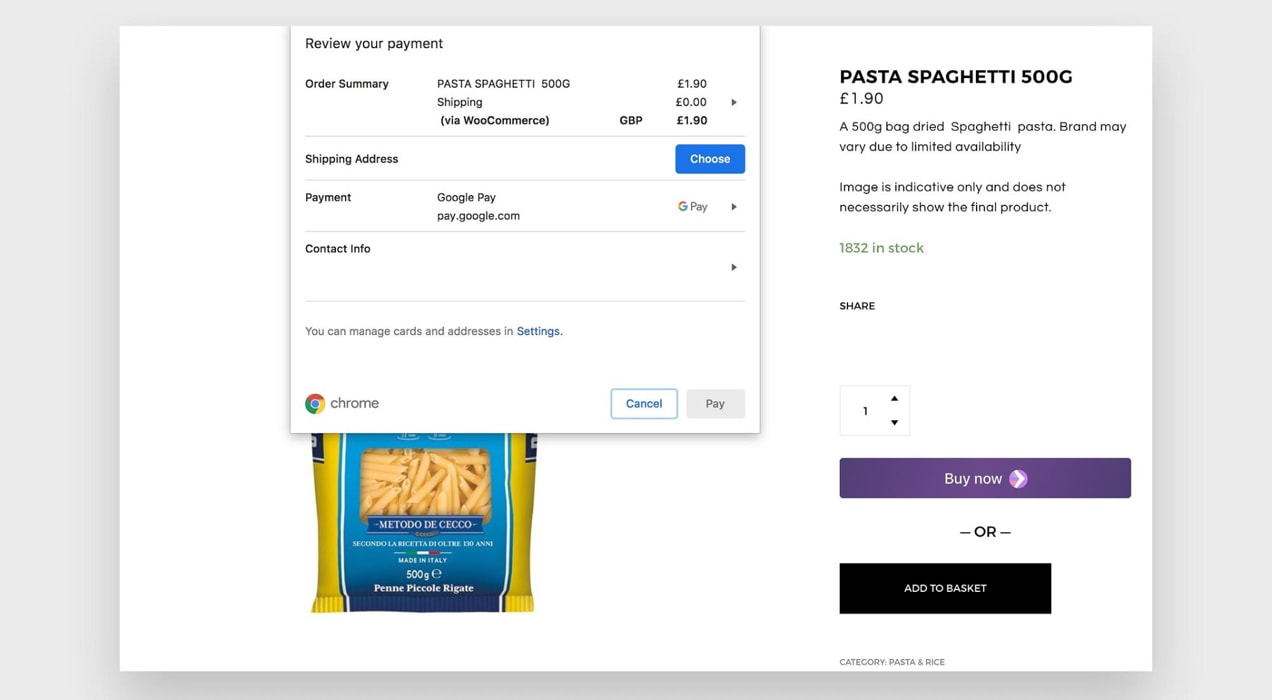 If someone does want to add multiple items to their cart and check out more traditionally, they can. But that process is also as simple as possible: the one-page checkout system saves customers time and keeps them happy.
They spell out delivery details.
This is a new way of grocery shopping — it's inevitable that customers will have questions. First Choice links to delivery information in both the header and footer and shares:
How quickly they deliver products.
What happens if customers can't be home at time of delivery.
What areas they deliver to.
This answers a lot of questions before they're even asked and provides valuable transparency for customers.
They advertise on Facebook.
Since they're now selling to a different demographic — individuals, rather than restaurants — First Choice invested in advertising on social media, specifically Facebook. Their ads delivered incredible results and are a big part of their fast success.
Boka shifted to online ordering and curbside pickup
Boka is a Balkan restaurant located in Kuopio, Finland, that offers uncomplicated food with deep Mediterranean roots and rich flavor. With hundreds of five-star reviews, they're beloved in their community.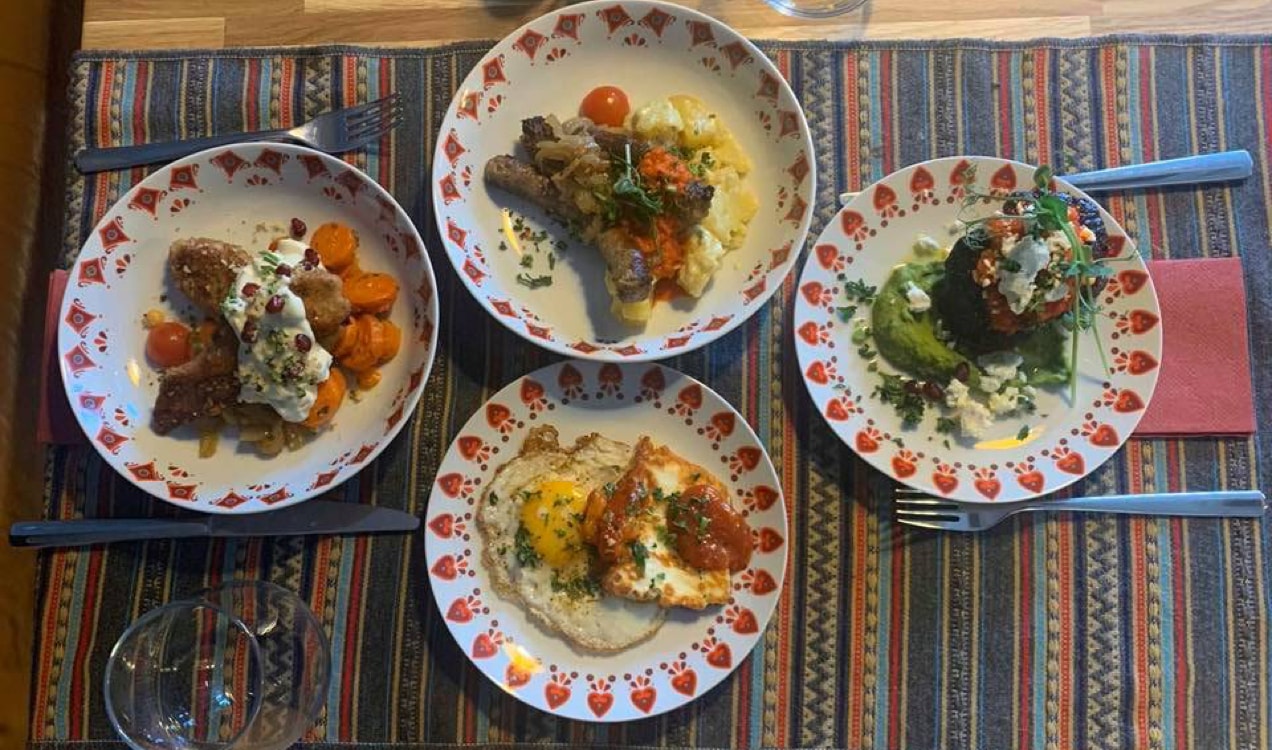 But because of new social distancing requirements, they faced empty tables and financial losses. In less than a month, they shifted processes, partners, and food options and are successfully maintaining their business.
"Our main partners used to be Nets, Edenred, ePassi, TableOnline, and traditional banks," restaurateur Emir Dzafce described, "Now our main partners are WordPress, WooCommerce, Paytrail, PayPal, and Amazon Web Services."
They used WordPress and WooCommerce to create an online ordering platform with options for curbside pickup or meal delivery. Now, loyal customers can enjoy their favorite dishes in their own dining rooms, and new diners can fall in love with their food and make plans to book a table in the future.
"It opened up a new channel for us," Dzafce said, "We have not had a delivery service before. Sales have not dropped dramatically because of the pandemic and our customers are still happy." 
Here are just a few of the ways they've make this transition successful:
They feature online ordering on their homepage.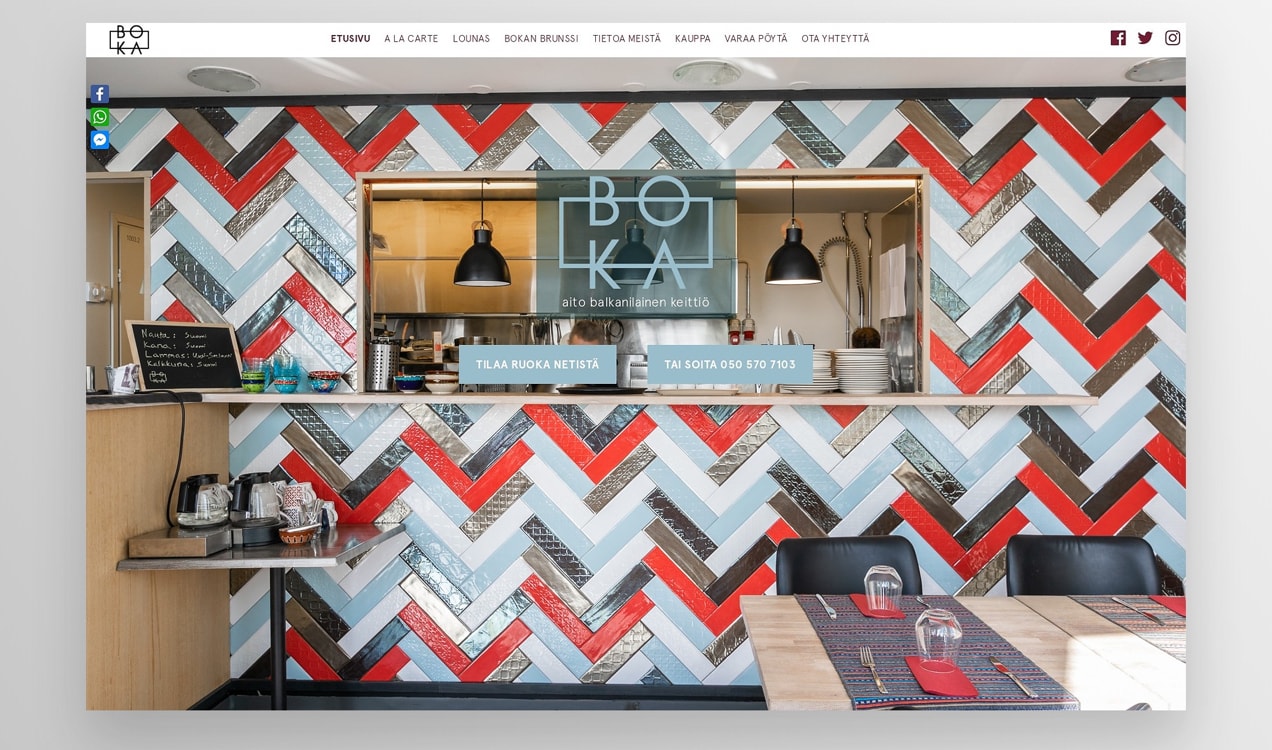 When someone visits their website, the first thing they see are buttons for online ordering and phone ordering. If a customer is specifically trying to find out if they're serving food right now, it's immediately obvious and easy to order.
They offer multiple ways to get food.
When checking out, customers can choose between delivery or curbside pickup. Why is this important? Some people may be unable to leave the house at all and would prefer to have food delivered. Others might already be out for essential work and want to pick up their order. This meets the needs of all their diners.
They provide different payment options.
Boka uses Paytrail to accept credit cards on their site, but also offer the option to pay with PayPal. Customers who already have PayPal accounts can log in and pay without searching for a credit card.
They include pictures and descriptions of menu items.
Food is visual; we eat with our eyes first. That's why Boka features high-quality photos of each of their menu items. They also provide clear descriptions of each dish, its primary ingredients, and its key flavors so customers know what to expect when they open their takeout container.
They sell gift cards.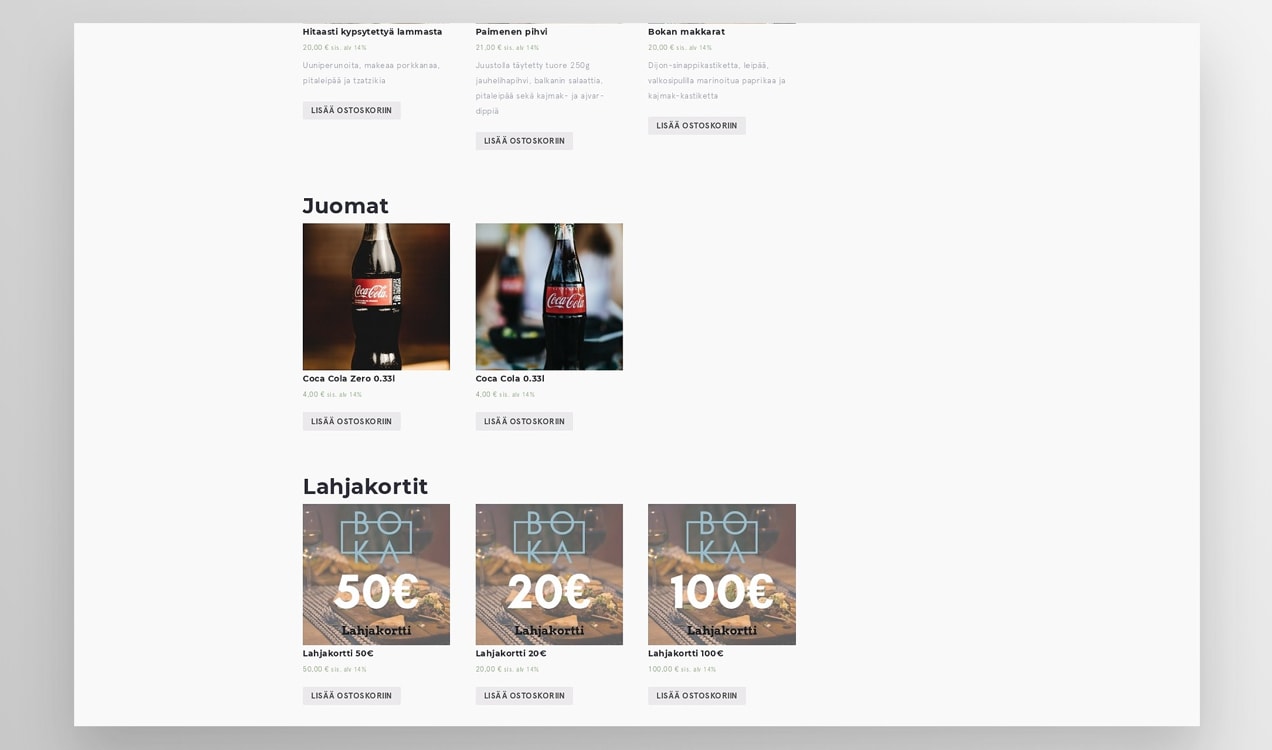 What if someone isn't comfortable eating out right now, but still wants to support their favorite restaurant? Boka also sells gift cards in varying amounts that diners can redeem in the future.
Eden East offers contact-free pickup for customers
Eden East is a true farm-to-table restaurant in East Austin, Texas. Each month, chefs develop a seasonal menu based on ingredients from their own farm and other local farms and ranches. Diners are served al fresco-style at community tables under a gorgeous elm tree — it's truly a unique experience!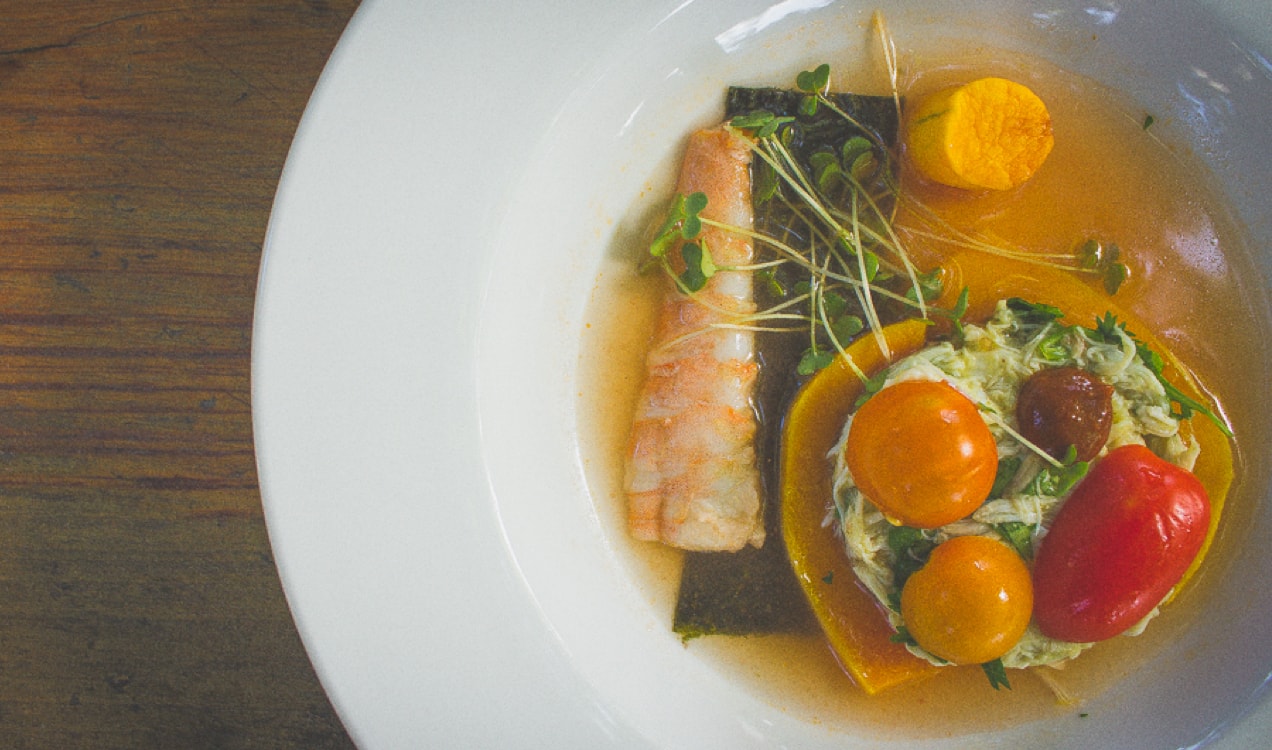 Community dining (and eating out in general) isn't really a possibility right now. So they decided to sell vegetable bags on their website, with a selection of seasonal herbs and vegetables. There are two available size options — a small bag has four to six items and a large bag has seven to nine — and customers select produce from a list on their website.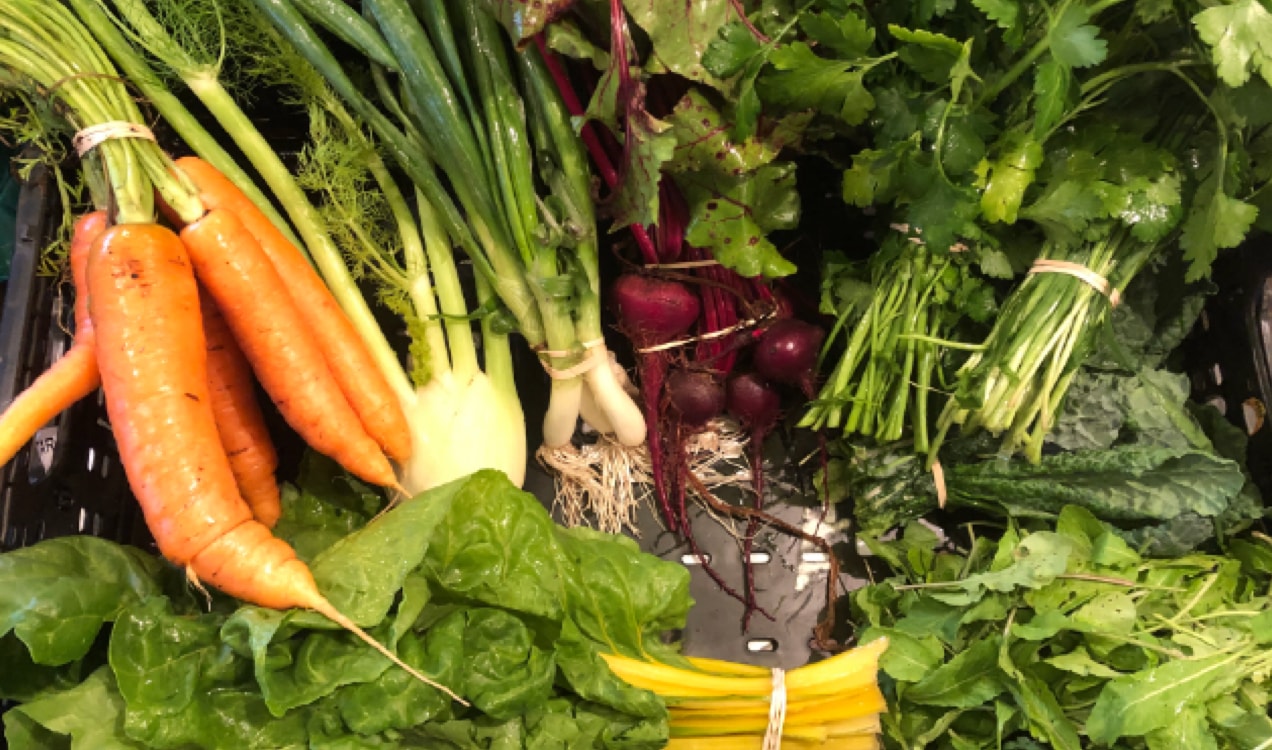 Let's take a closer look at some of the other steps they're taking:
They offer add-on products and gift cards.
Like Boka, Eden East offers gift cards on their website, and customers can support their business with either a physical or digital card. Not only do they sell gift cards with standard amounts like $50 or $100, they also offer "Dinner for Two" and "Dinner for Two with Gratuity" cards that take the guesswork out of gift giving.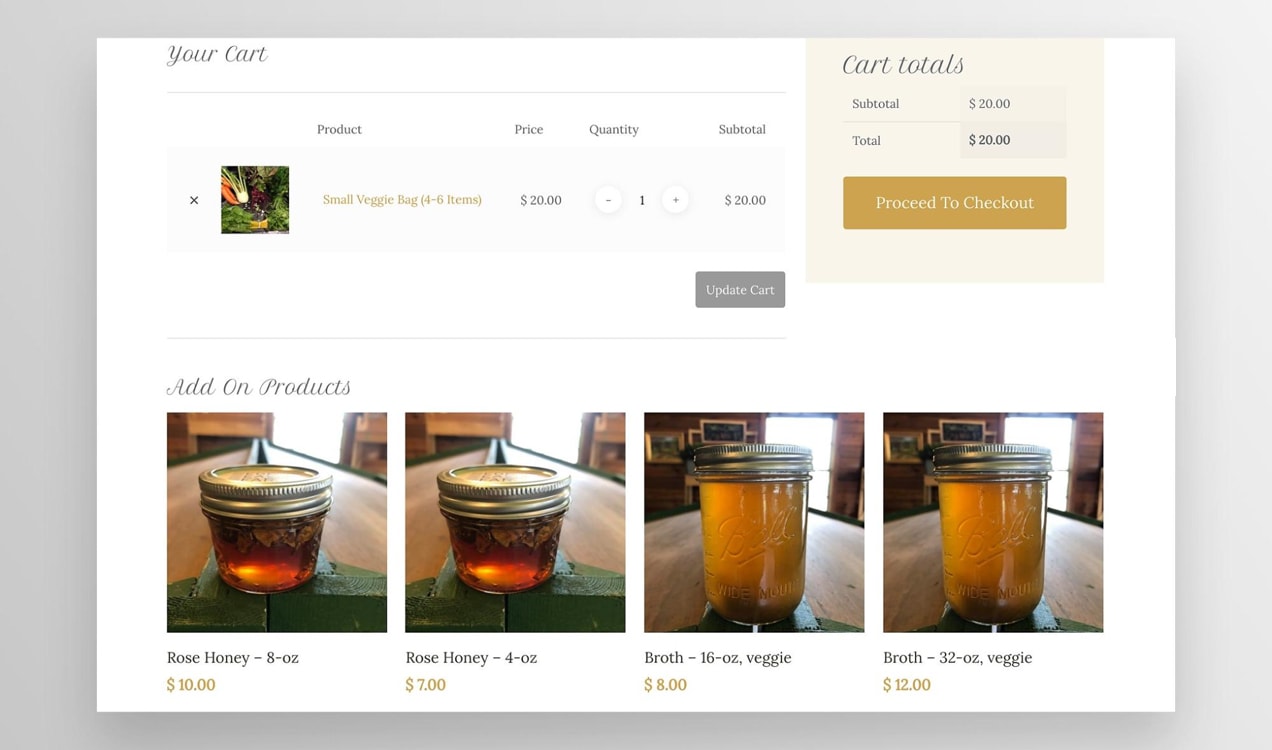 When a customer checks out, they're presented with a list of add-on products like hot sauce, pickles, and preserves. This is a great way to remind people that more options are available and increase order totals (and help shoppers fill their pantries).
They update customers on social media.
Not only do they announce new products on Instagram, they also feature products in social media stories with happy customers who are thrilled to get fresh produce — a great way to share social proof and encourage sales. 
They provide no-contact pickup and make scheduling easy.
When customers check out, they can select both a pickup date and time that's convenient for them. This helps Eden East get orders ready on time and makes it easy for shoppers to get food on their schedule.
To keep both customers and employees safe and healthy, pickup is completely contact-free. When shoppers arrive at the farm, sign directing them to a pavilion where they'll find a bag with their name on it. 
J.W. Lopes transitioned from wholesale to direct-to-consumer
J.W. Lopes supplies restaurants, grocers, and institutions with high-quality produce from around the world. They've serviced the Massachusetts area for nearly 100 years and are passionate about being available to their customers 24/7.
With the entire industry shifting, they needed to figure out a way to generate revenue and support their community. Their new WooCommerce website, New England Country Mart, sells produce, meat, dairy, and more directly to consumers in the Boston area.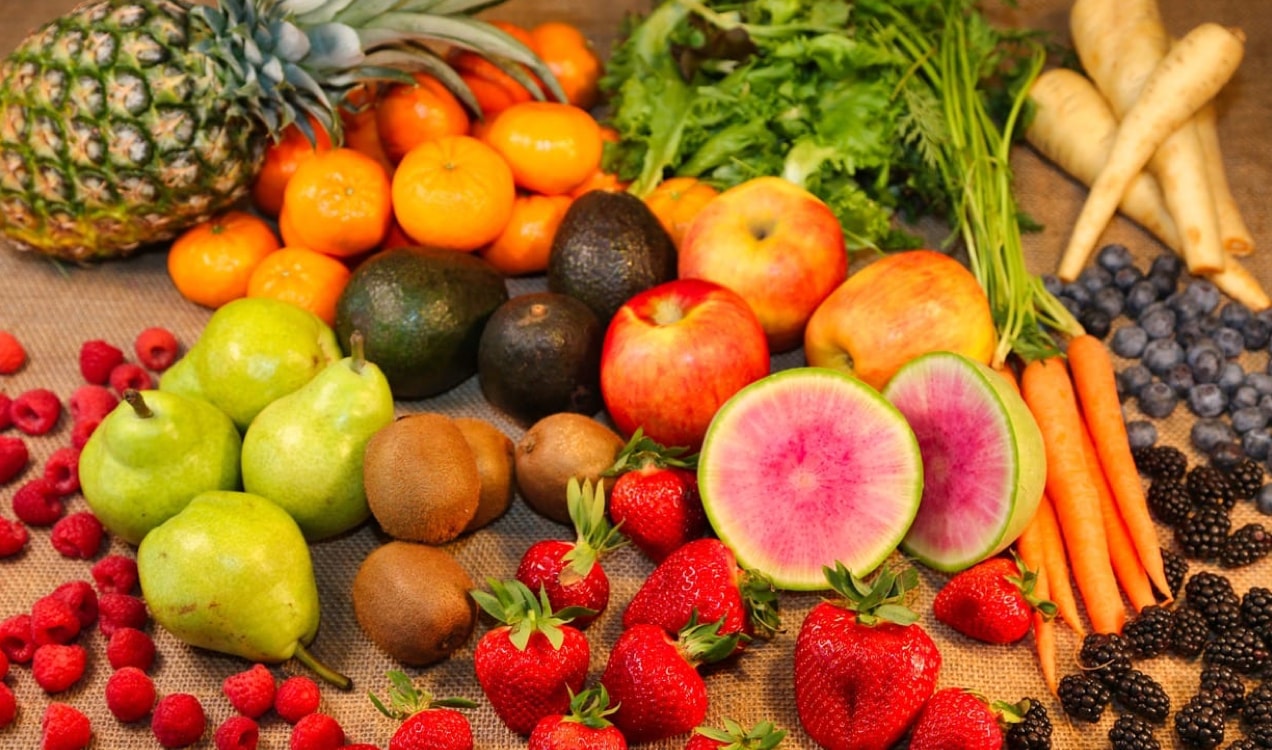 Owner Jeff Kotzen recently explained, "Because of the pandemic, every part of the industry was affected. It was day by day, trying to survive and it took a couple weeks to put this idea together but, when we did, things really started to click. Over the past four weeks, we have about 1000 active clients and we currently have 4500 clients on a waitlist. We're hearing great feedback and we're partnering with local companies as well, which is important to our mission to support local companies that are in the same situation."
What are a few things they're doing well?
They let shoppers know about the waitlist immediately.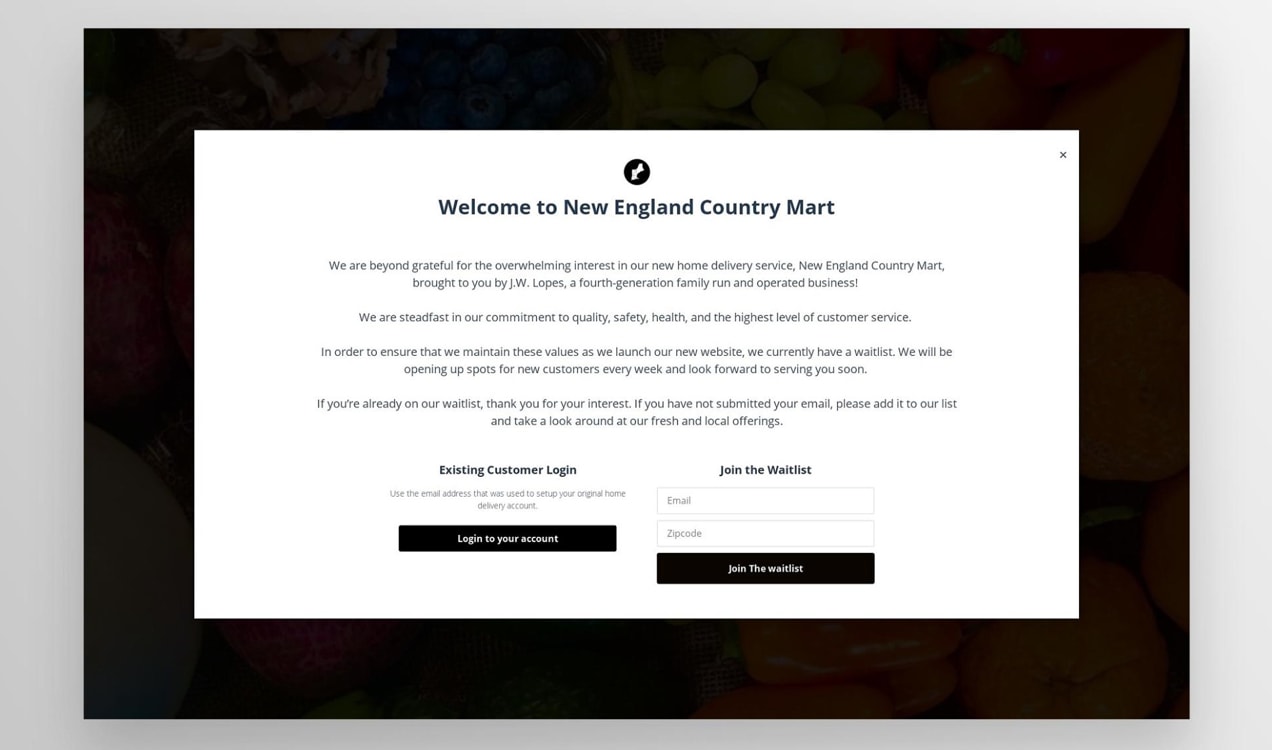 When someone arrives on their site, they're greeted with a popup welcoming them and notifying them about the waitlist. Customers can either log in with an existing account or join the list without having to search for information.
They support their clients and community.
New England Country Mart sources their products from local companies, and they donate to the Restaurant Strong Fund, which aids restaurant workers struggling amidst COVID-19-related closures. Many of these restaurants are their own clients.
They write helpful blog posts.
New England Country Mart doesn't just sell products; they teach customers what to do with them. In addition to information about the history of individual ingredients, they share recipes and tips on social media and their blog, like a delicious caprese salad recipe using their sweet heirloom tomatoes and a family strawberry-rhubarb crisp recipe to make with fresh fruit. It helps people make the most of their food and shows how much they care about customers.
They have a simple, customizable checkout process.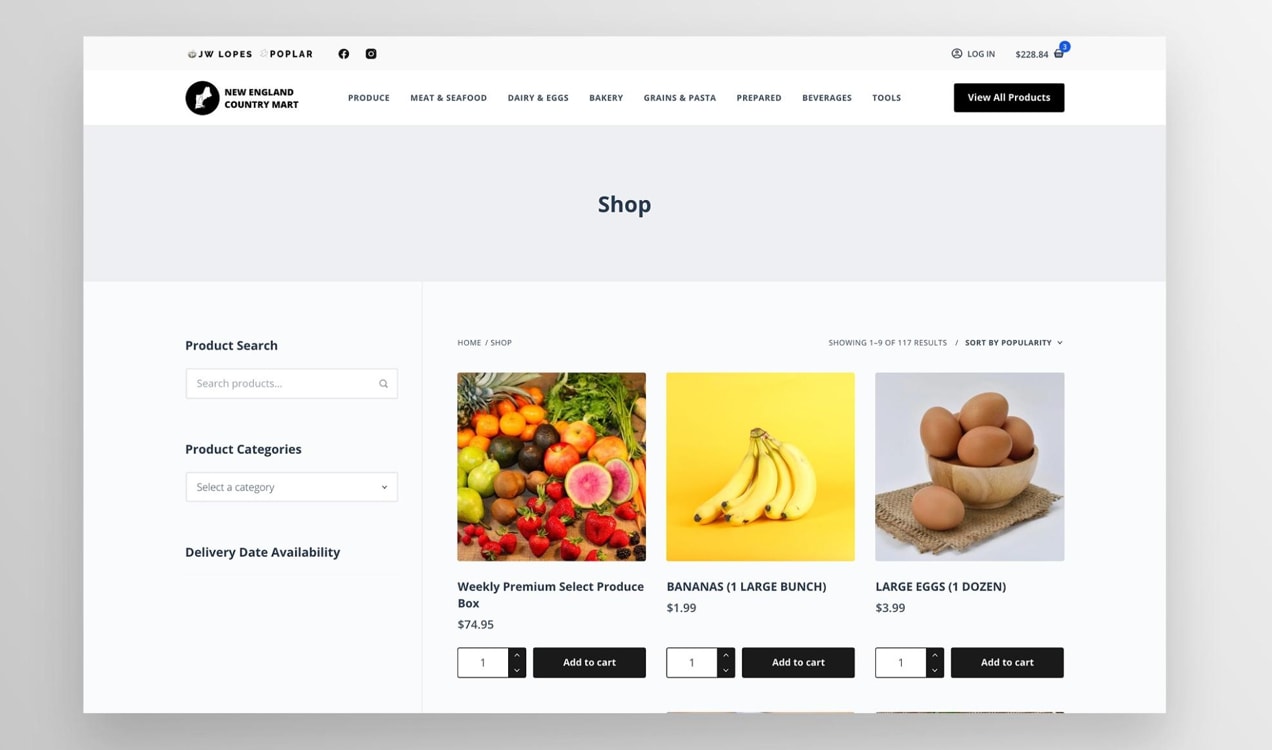 Each order automatically starts with a produce box, which is at the core of their offerings and provides much-needed immunity support to shoppers. Then, customers can add a range of other products, from eggs and chicken to artisan breads and prepared meals. They can select a delivery date and have their items delivered (for free!) directly to their door. This process is straightforward, but allows people to purchase exactly what they need. They integrate their WooCommerce store with HubSpot to sync all their customers and orders to engage and delight them with email updates and helpful resources.
Expand your opportunities
WooCommerce offers a whole new stream of income for restaurants, boutiques, coffee shops, service providers, and virtually any other small business who isn't yet selling online.
Find out how you can create an online store quickly and affordably.