Helpful extensions for nonprofits using WooCommerce
Resources are limited for many nonprofit organizations. It's crucial for these companies to do their best work while making the most of what they have.
Since WooCommerce is free to use, open source, and works with WordPress, it's the platform of choice for many nonprofits. WooCommerce lets these businesses accept donations online, sell products to support their cause, or both.
Building a robust, fully functional nonprofit website with WooCommerce isn't hard — but you have to know what you really need. Which extensions will increase your donations, spread the word about your cause, and get more people involved with your organization? You don't want to spend money on something only to find out it won't help.
In thise post, we've collected seven extensions that we think will help nonprofits using WooCommerce be more successful online. Keep reading to find out what they are and how you can start using them now.
Smart ways to accept (and encourage) donations
Many nonprofit organizations rely on charitable donations for funding. But motivating donations from supporters can be difficult — especially online, since they can't always see where their money is going.
Here are three extensions you can use to more easily accept — and encourage — charitable contributions via WooCommerce.
Use PayPal to take donations quickly from any device
In many countries, PayPal is a payment standard. Its convenience, ease of use, and level of consumer trust make it an ideal way to take payments from customers — and that includes donations.
PayPal Standard comes built into WooCommerce, so you can start accepting money via PayPal as soon as you like. To get started, you only need a PayPal Business Account, which is also free.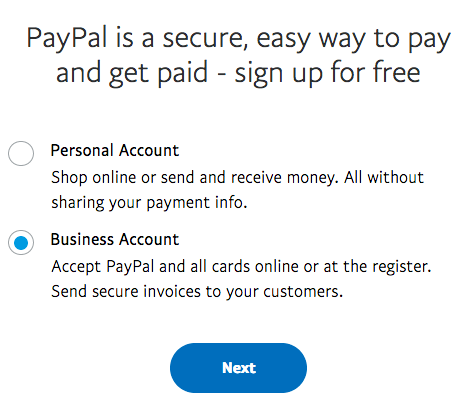 Some of the biggest perks of using PayPal for your nonprofit's website:
Consumers know and trust the PayPal name, and know that they'll have any issues resolved amicably
Since donations are handled 100% off-site, you don't have to worry about payment security or PCI compliance
PayPal is mobile-friendly, so even if your nonprofit's site isn't yet responsive, the donation process through PayPal will look great on any device
The PayPal extension and a Business Account is free — PayPal will take a portion of your donations in fees, but there are no other charges for setup
Start Using PayPal for Free
Let donors name their price for contributions — or even products
Of course, you may not want to give your supporters only one way to back your cause. Sometimes they want to give you their money, while other times they want to buy products that you've produced. And there's one WooCommerce extension you can use to accommodate both of these scenarios.
With Name Your Price, you can allow donors to choose how much they want to contribute to your cause from the familiar interface of a product page. This extension will have you create a "product," set a minimum donation amount (if you prefer), and then allow donors to add their contribution to the cart as they would any other physical product.
The only difference? With this product properly set up as a digital item, it'll look to consumers like they're simply making a donation. And you'll still have a fully functional shopping experience that can be used to sell real physical or digital products.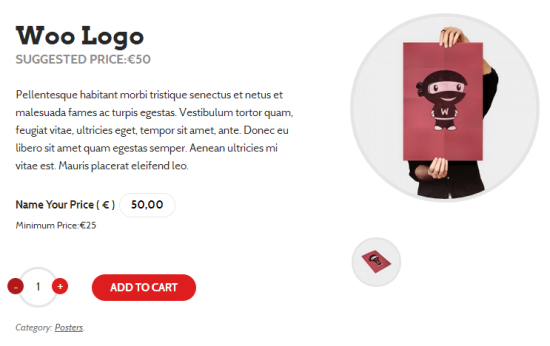 You can also use this extension for fundraising if your organization sells products (say, T-shirts, bags, or pins) online: set a minimum price for each item that matches the price you'd normally sell it for, and the price consumers name can be higher if they want to include a donation. (So, if your T-shirts are normally $15, you can set that as the minimum, but a customer could name their price at $50 to give you an extra $35.)
Purchase the Name Your Price Extension
Encourage repeat donations with a monthly subscription
WooCommmerce Subscriptions is one of our most-loved extensions, and with good reason: it makes possible what many other subscription platforms can't. Recurring subscriptions with detailed reporting, automatic rebilling (even for failed payments), and support for memberships? Awwww yes.
Getting your supporters to come back and donate again can be tricky, and that's why subscriptions can be so powerful. If you offer a subscription model right up front, you're giving new donors the option to support you monthly, quarterly, or yearly without even thinking about it.
Supporters can sign up for recurring donations for any model you choose to allow. You can give them the option to contribute small amounts each week, or large amounts each year — all automatically. And the subscribers can log in to their account at any time to change, cancel, or renew their subscription without the need to contact you.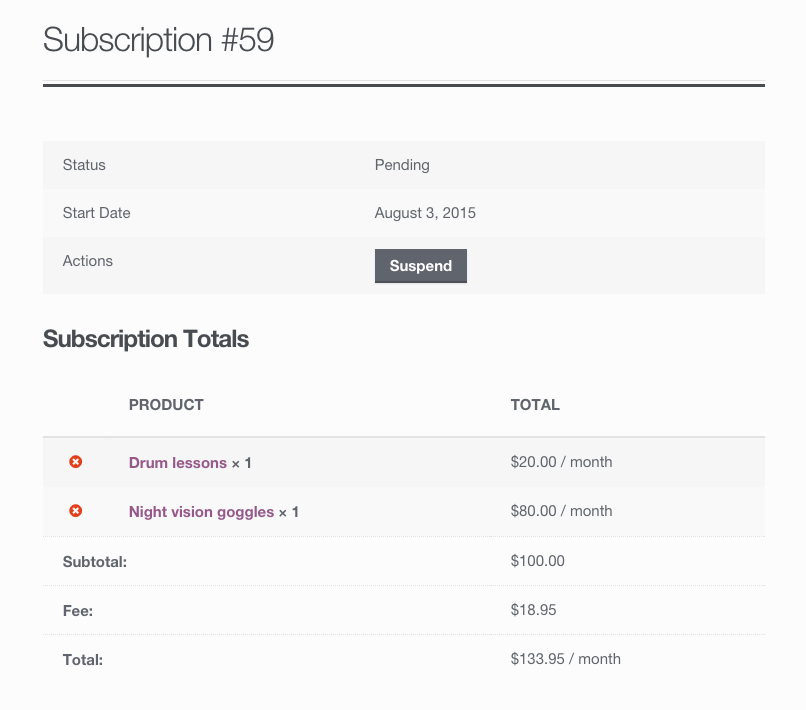 If you've been relying on emails, postcards, and phone calls to ask for repeat donations, this extension might be your new best friend. Give it a shot!
Purchase WooCommerce Subscriptions
Ways to make the donation process easier
Now that you know how to accept donations, it's time to look how you can improve that process. Offering multiple ways to financially support your organization is great, but if the process of donating is long or complicated, you could run into big trouble.
Here's how you can boost donations by making the overall process a little easier for your supporters.
Streamline the donation process by editing WooCommerce's checkout
If donating takes a long time — and we mean a really, really long time — your potential supporters may just give up and walk away.
The WooCommerce Checkout Field Editor extension can lend you a hand in preventing that. If you're not shipping any products, you can remove unnecessary fields and speed up the process significantly.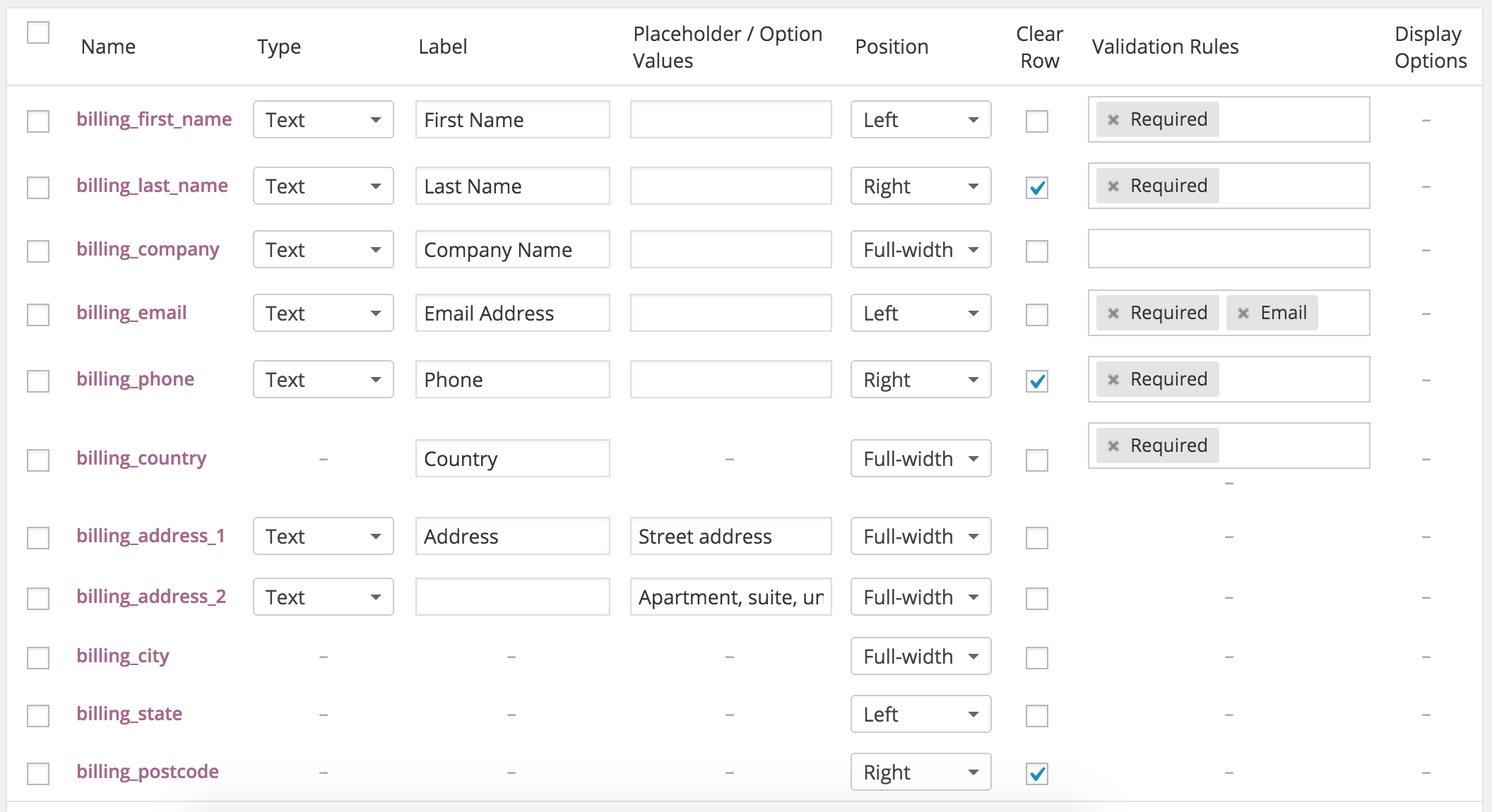 You can also edit the fields that appear — for example, you can change the text that appears so instead of asking for "Company Name" you can ask for "Family Name" or "Organization Name," whatever works best for you. You can also change the width and location of text fields if you know your supporters will have longer or shorter addresses, add comments, and so on.
You can even use this extension to add new fields to the checkout so you can ask donors who want to also volunteer (or support in other ways) for their information. That sounds like yet another time saver to us.
Purchase the WooCommerce Checkout Field Editor Extension
Condense the donation process into a single page
Another option you can use, either on its own or in tandem with the editor above: an extension to condense your checkout to a single page.
WooCommerce One Page Checkout will remove the multiple pages or steps from the traditional checkout process, cutting it down to just one page. So again, as long as you're using a payment gateway that keeps donors on your site, this will make things even faster for them.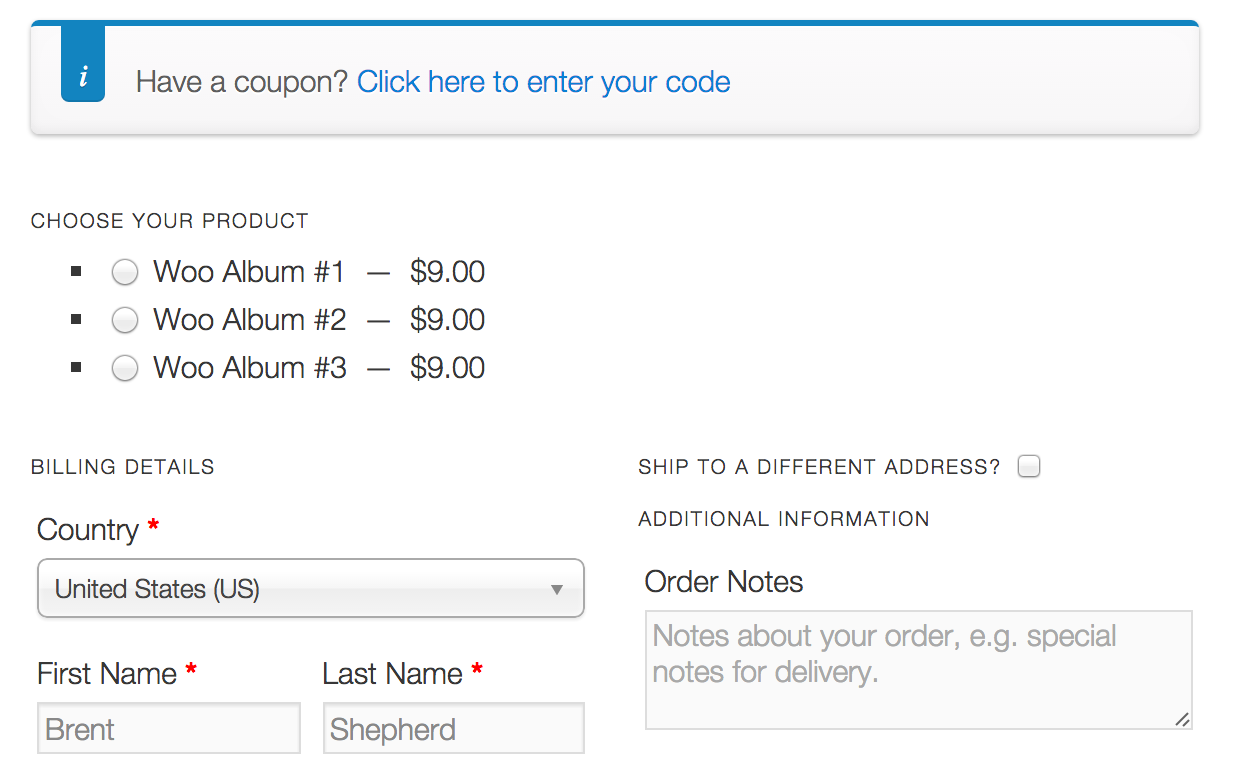 One word of advice: this extension works on a per-product basis, so you'll need to set up a donation page with One Page Checkout vs. adding One Page Checkout to multiple existing pages. Having said that, it is compatible with Name Your Price (and several other extensions) so you can still use it flexibly.
Purchase the One Page Checkout Extension
Ways to get more people involved with your cause
Here's one final pair of extensions to check out for those of you who use your site to recruit volunteers, organize meetups, or schedule activities. These solutions will give you better ways to communicate with volunteers or donors, and can even save you some valuable time.
Invite potential volunteers to sign up for information via email
Gathering supporters can take some time — as you likely already know. Keeping in touch with them can also be tricky, especially if you don't ask for their email at the right time or place.
MailChimp is a powerful email marketing platform that integrates seamlessly with WooCommerce, and it will allow you to ask for potential volunteers to sign up for your emails when they make a donation. It's simple to add the option to your checkout page, and once it's there, you'll be able to customize it as you please.
Once you have subscribers in MailChimp, you can create and send emails with the simple interface. Create lists or segments based on subscriber activity — like donations made, whether or not you've marked them as volunteers, and so on — and send welcome messages to anyone to joins a new list or makes a donation for the first time.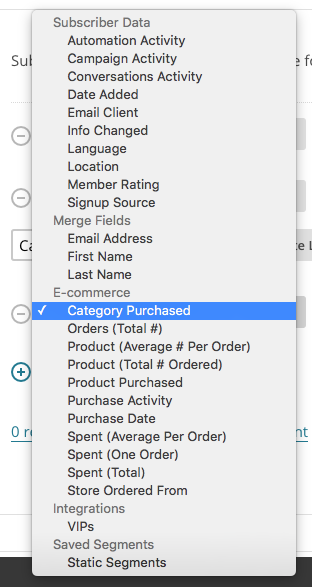 Although the MailChimp integration is a paid extension, MailChimp itself is free for the first 2,000 subscribers. This makes it an affordable, reliable choice for nonprofits looking to keep in constant contact with their donors, supporters, or volunteers — and grow their organization with the help of beautiful emails.
Purchase the MailChimp Integration for WooCommerce
Follow up with previous donators automatically
Follow Ups is an incredibly powerful extension with a lot of possibilities, but the potential it unlocks for nonprofit organizations really can't be beat — namely because it can save you an enormous amount of time.
Let's say you want to ask those who have made a donation to your organization to consider volunteering, but you only want to do that 30 days after their donation, because that's the point at which you know they're most likely to feel good about supporting you. Follow Ups will let you do just that.
Or, if you prefer, you can follow up with your donors multiple times. Maybe you want to send them a thank you email after two days, then follow that up with a call to action a few days later. Or perhaps you'd like to refer them to a local branch for further information on your cause. No problem — the extension can handle it.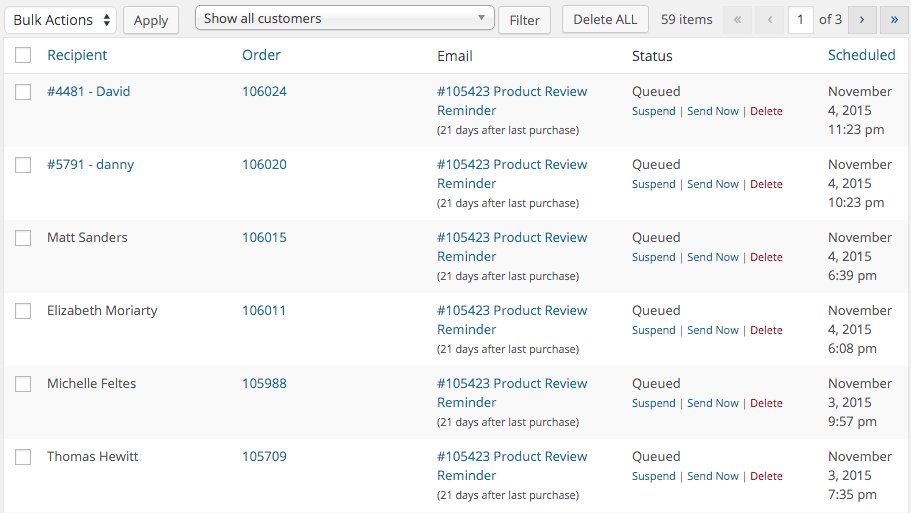 Although it might take you some time at the start to think about which emails you need and when, once you've set them up you can feel confident that they'll be working for you — and saving you precious time (and potentially money).
Purchase the Follow Ups Extension
Use these extensions to make your nonprofit site even more powerful
You want your nonprofit organization's website to be powerful, with a wide-reaching message and effective calls to action. But with these WooCommerce extensions, you can take that power to the next level, effectively motivating a wider audience of donors and volunteers.
Have any questions about using WooCommerce or its extensions for your nonprofit? Or any other extensions you'd like to recommend for organizations looking to do good? Leave a comment below, we'd love to hear from you.
Best practices for nonprofits using WooCommerce
10 free WooCommerce extensions to try 

Read original article at Source link >

[wpseo_map width="100%" height="300″ zoom="-1″ map_style="roadmap" scrollable="0″ draggable="1″ show_route="0″ show_state="1″ show_url="0″] [wpseo_address hide_address="1″ show_state="1″ show_country="1″ show_phone="1″ show_phone_2="0″ show_fax="0″ show_email="1″ show_url="1″ show_logo="0″ show_opening_hours="1″]