We're excited to announce the arrival of WooCommerce Bookings Availability, a new add-on extension for WooCommerce Bookings.
A long-time request from users on the ideas board, our team has worked tirelessly over the past few months to make it a reality. We hope this gives Bookings users a new way of marketing their availability while allowing their customers to quickly find a booking that works for their schedule.
What Is It?
Simply put, WooCommerce Bookings Availability brings the strength and simplicity of the Blocks Editor to any WooCommerce Bookings-powered store. You're now able to quickly and seamlessly add new availability blocks to any post or page, customizing them to your specific needs.
Customers can book your availability directly from these new views – even on mobile.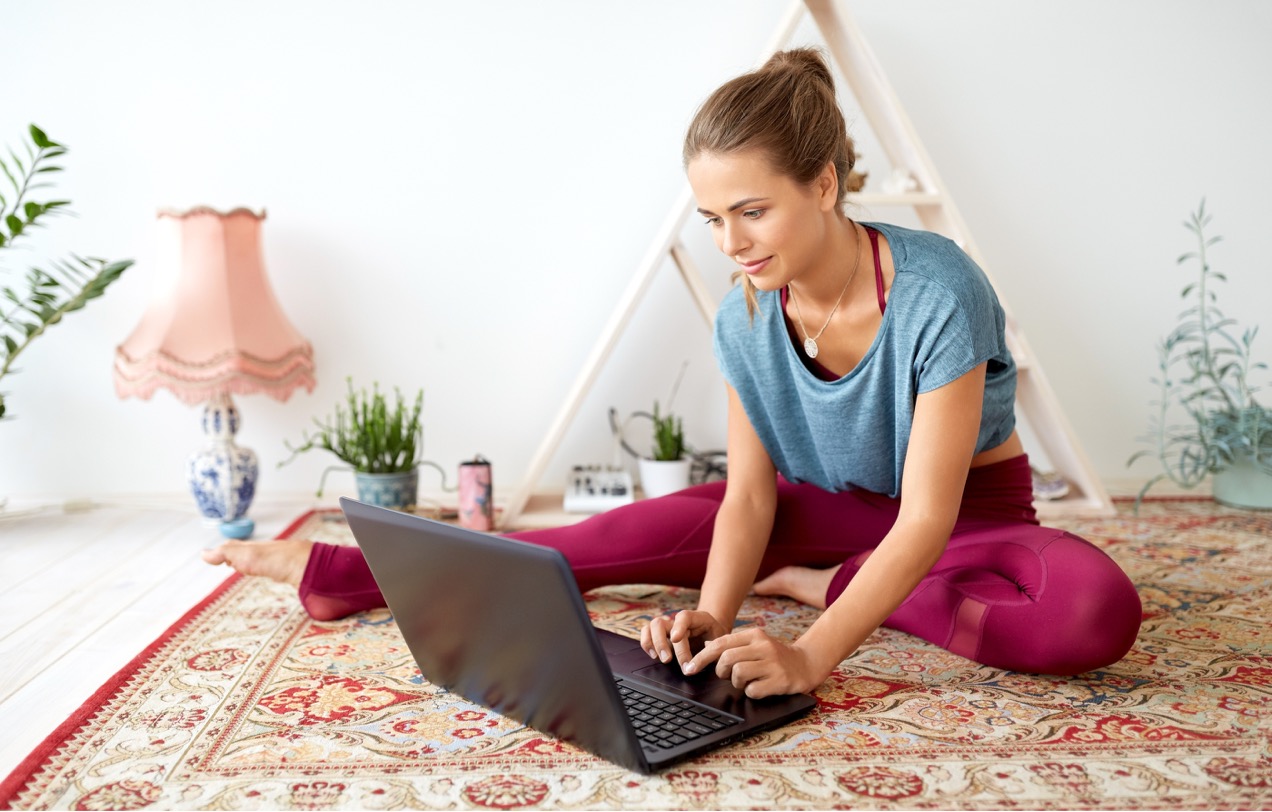 Insert an agenda of your upcoming yoga classes into a blog post, create a calendar showing your venue's rental availability, or drive demand by displaying sold out time-slots alongside available appointment times.
Customizing which products to display – and when – can be done on a block-by-block basis. This means that you could have a single page with multiple views of available and bookable products, if necessary.
How Does It Work?
Once you've purchased, installed, and activated this extension, two new Blocks will be available to you when creating/editing a post or page: the Calendar Block and the Schedule Block.
Calendar Block
The Calendar Block displays your availability in – yep, you guessed it – a weekly or monthly calendar view.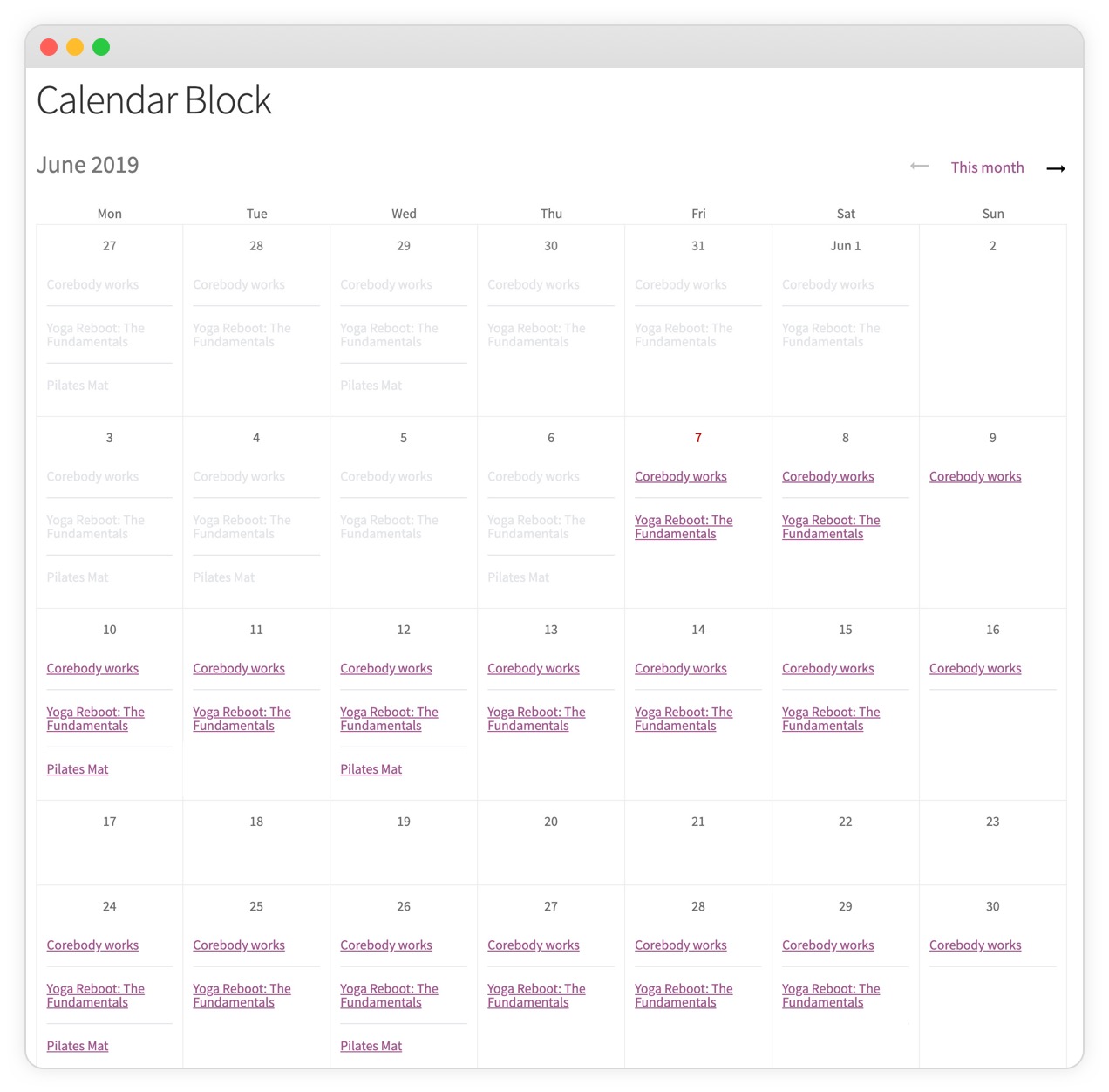 Schedule Block
The Schedule Block displays your daily, weekly, or monthly availability in an agenda view. Users can click through to view each available slot, or available slots can be displayed on demand as they scroll.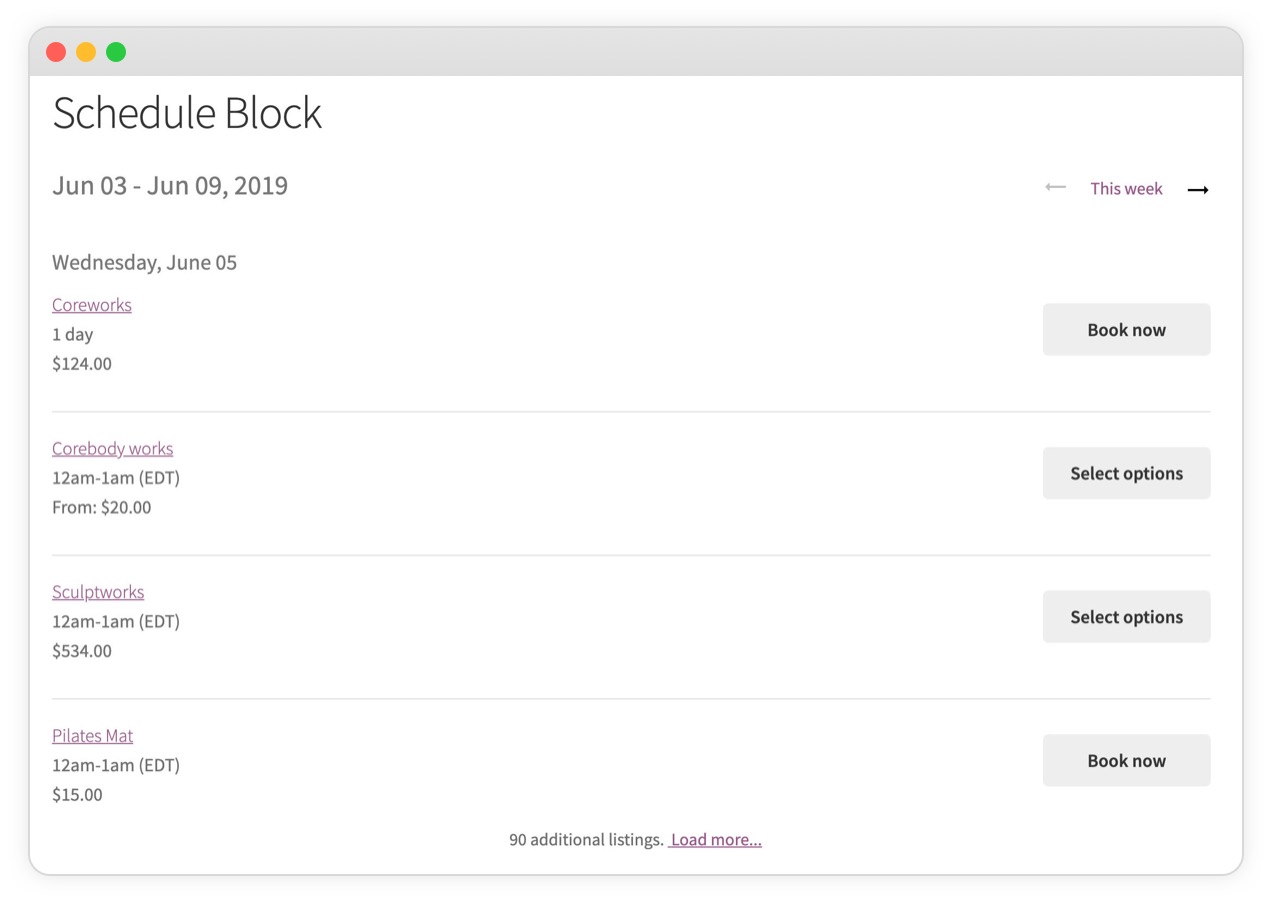 Requirements
This is an add-on for WooCommerce Bookings, so you'll need:
WordPress 5.0 or higher.
WooCommerce Bookings 1.14.5 or higher installed on your site
For step-by-step information on getting started with WooCommerce Bookings Availability, go to our documentation.
Feedback
We can't wait to see all of the innovative ways you use these blocks to drive more customers to your bookings!
Got feedback? We're listening. Head over to ideas.woocommerce.com and let us know how we could make this extension even more powerful.