Automate WooCommerce with Zapier and increase efficiency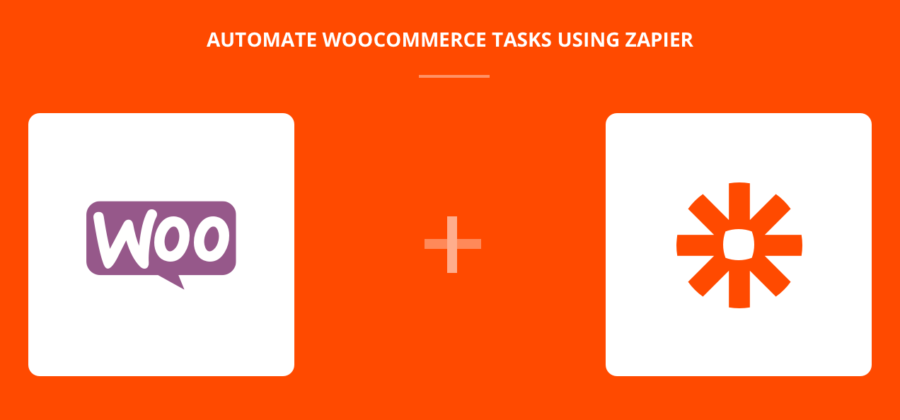 Business ownership is a steady stream of satisfying milestones and ever-expanding to-do lists. Whether a budding WooCommerce entrepreneur or a seasoned store owner, you're likely on the lookout for ways to cut a few corners and knock off tasks from your list.
Automation is one surefire way to boost efficiency. Read on for tips on automating WooCommerce with help from Zapier.
WooCommerce + Zapier
Every minute you spend copying and pasting data from one app to another is a minute you're not helping a customer, expanding your product list, or designing your next marketing campaign.
One way to free up time is to connect your store to Zapier, a workflow automation tool that links WooCommerce to more than 750 of your favorite business tools, such as Google Sheets, Typeform, Zendesk, QuickBooks, and more.
With Zapier workflows, called "Zaps," you can:
Consolidate data in your preferred apps > reducing the need to check multiple tools regularly
Automate data entry > eliminating time spent and the probability of human error
Customize your workflows in minutes > without writing code or hiring a developer
Add New Customers to Your CRM
A one-stop shop of customer activity can help your sales, marketing, and support teams move faster. Or even if you're a team of one, having a centralized place to manage customers makes it easy to look up customer history or kick off a segmented marketing campaign.
If you're using Salesforce, then you already have the makings of a phenomenal marketing campaign workflow. All you need now is to connect your WooCommerce store orders to your Salesforce workflow, creating better engagement for your customers. Rather than importing every new customer to a CRM, connect to Zapier so each new sale automatically creates a record. Use your time to focus on overall strategy, not the minute details of organizing info.
You can also use Zapier to turn WooCommerce orders into Salesforce opportunities. Notify your sales team on who to follow up with, without needing to check WooCommerce every day.
Automate Your Bookkeeping
Managing finances is a time-consuming chore for small business owners. From bookkeeping to invoicing and tracking expenses, it's easy to drown in the paperwork required to keep your store humming along.
One way to get your arms around the accounting side of things is automate tedious tasks like creating invoices and logging expenses. If you use QuickBooks to manage your books, connect Zapier to bridge the gap between new sale and itemized receipt.
With this Zapier integration, each time an order is placed in your WooCommerce store, a receipt is automatically generated in QuickBooks for your records, making it easier to keep track of each customer's sale information. It's a nifty, little tool for keeping your records current and all of your bookkeeping together.
You can also add new customers to your QuickBooks Online account automatically by sending completed WooCommerce orders to QuickBooks.
Keep in Touch with Customers
ActiveCampaign, a popular tool for automating sales and managing email campaigns, helps you fully tap the potential of your email list. But keeping the email list up to date can be a daunting task, particularly as your email marketing lists grow.
Set up this Zap to automatically transfer your WooCommerce customers directly to your ActiveCampaign email lists. You'll be rid of manual data entry, and your automation keeps customers from falling through the cracks. It's a win-win.
Tick Off Your To-Dos
Trello is a popular platform for organizing various projects and materials into a simple work space. Make your projects even more efficient by connecting Trello with your WooCommerce store.
This Zap automatically creates a Trello card eac time you receive an order in your WooCommerce store. You can then organize your orders into Trello lists such as "To Process" and "Fulfilled" to fill orders efficiently and see progress at a glance.
You can also have Zapier move existing Trello cards around, when customers change their subscription status, making it easier for your team to follow up.
Organize Orders in a Spreadsheet
Have a fondness for organizing your orders in a spreadsheet? Keep a list of your orders in Google Sheets for convenience with Zapier.
Set up this Zap to automatically send your WooCommerce orders into new rows of a specified Google spreadsheet. Your data will be organized just how you want it, and you need not do a thing. Goodbye to copy and paste.
Check Out Other Zaps to Make Your Business More Efficient
Zaps aren't limited to the ones listed above. There are hundreds of options available for you to try, and Zapier's inventory of integrations grows all the time.
Feeling inspired? Grab the WooCommerce Zapier integration and get started with the Zaps that best fit the needs of your WooCommerce store. Your future self will thank you.
What Do You Zap?
Already use Zapier? Use any integrations that have improved your efficiency? Share your suggestions in the comments! We'd love to hear about what's working for you!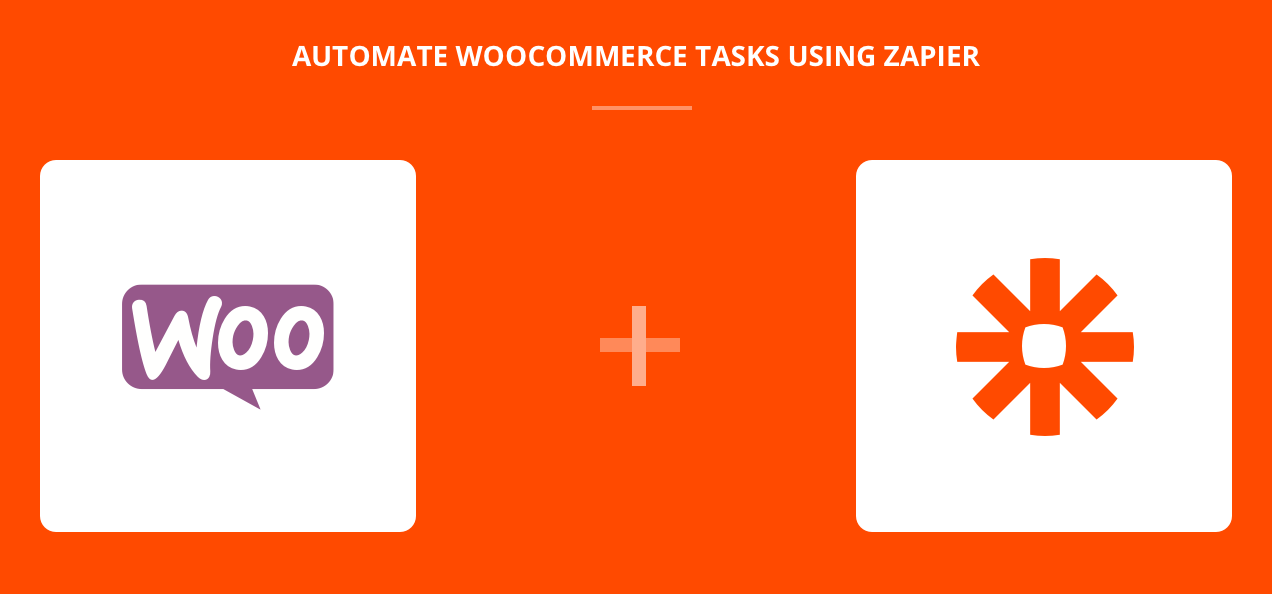 Original article written by Kim Kadiyala >
[wpseo_map width="100%" height="300″ zoom="-1″ map_style="roadmap" scrollable="0″ draggable="1″ show_route="0″ show_state="1″ show_url="0″] [wpseo_address hide_address="1″ show_state="1″ show_country="1″ show_phone="1″ show_phone_2="0″ show_fax="0″ show_email="1″ show_url="1″ show_logo="0″ show_opening_hours="1″]