BizPlan: Modern business planning for startups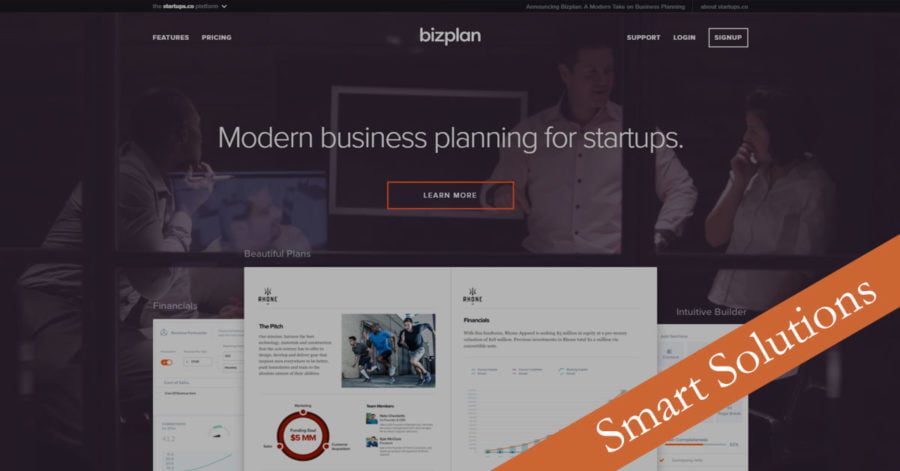 If there's anything in business we like the most, is the idea, passion, visualisation and perspective with which we put our business in motion. Business isn't so much about one thing, namely getting the money flow, but what we consider as a business model is a way of thinking. Thinking in structured categories. Thinking business. Visualising business. And presenting business pro-actively throughout its stages. That's why we're mentioning the BizPlan ~ A guided business builder in small, simple steps. That's where we need a plan.
Let's start from a scratch. Let's say you're looking for a modern, step-by-step business plan builder that breaks down this big project into bite sized pieces you can actually finish. BizPlan Online Modern Business Solution does right that by distilling the plan into modular sections you can complete in any order.
Drag and Drop Templates
All of the most important sections of a business plan from identifying the market Problem to showing Traction are built into drag and drop templates that you can insert and easily complete.
Visual Layouts, Not Just Boring Text
Dump the Word and Google docs. BizPlan is built for a modern era where you can easily incorporate visuals within your plan to create a far more engaging presentation.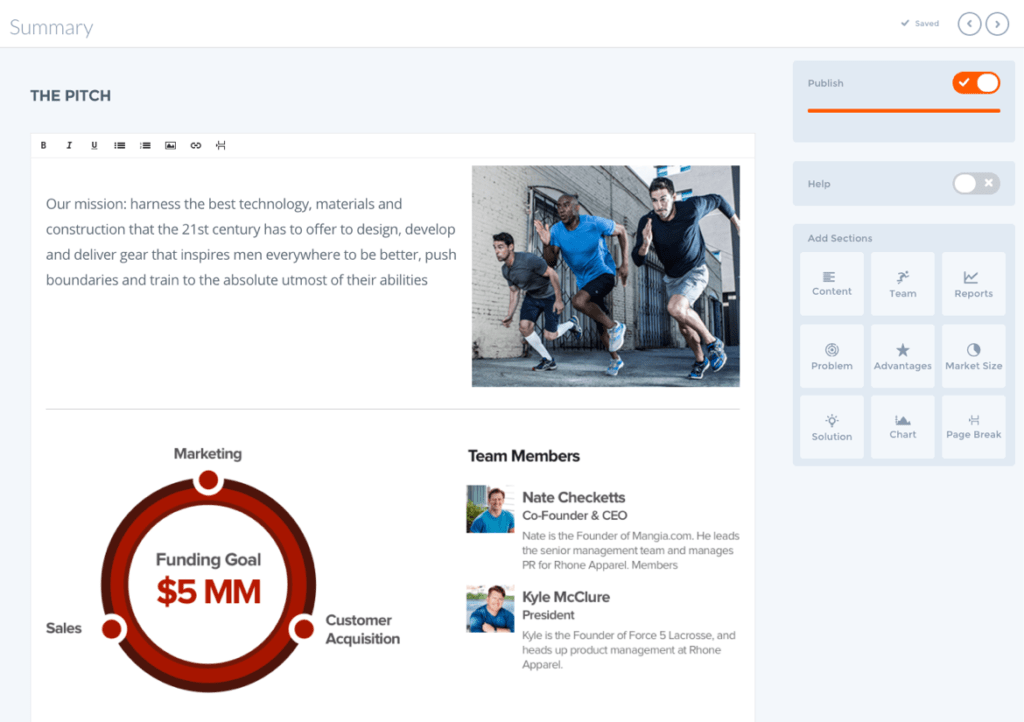 Reliable Progress Trackers
This isn't a term paper that you need to write start to finish. Complete the business plan in any order you want – it's completely modular and self paced. BizPlan will keep track of what still needs attention and how close you are to completion.
Financials ~ You set the goals, the App does the math
All of your key financial stats is presentable in one dashboard.
Team Salary Forecasts
Wondering what someone in Engineering will get paid in Year 3? Let us handle it. Set current salaries and suggested increases and the app will figure out the rest.
Modern Revenue Projections
Whether you're tracking SaaS subscription churn or the costs of inventory for your coffee shop, you've got a modern, sophisticated revenue projection tool that accounts for your type of business.
Every Report You Could Imagine
Balance Sheets, Income Statements, Break Even Analysis, User Churn – if you need it, BizPlan has it. All reports are generated from easy to use templates with step by step questions.
Sharing is Caring, especially in Business Sphere
Collaborate with your team, share with investors.
Share Online with Investors, Potential clients
Share your business plans online with a single link which you control access to. Avoid sending bulky attachments and instead present your plan directly in a browser using modern navigation.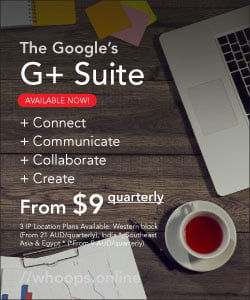 Team Collaboration
Get the whole team involved. Keep track of feedback in threaded comments in every section across the entire plan.
Professional Printed Plans
Present your final plan in a polished, professional manner with attractive charts, perfect financials, and a clean layout.
Lender Ready Plans
Looking to raise from banks and other lenders? BizPlan's complete, detailed financials offer every possible report you can have requested in a format lenders require.
Last but not Least – Dedicated Fundraising Team
When you're ready to begin your raise, BizPlan got an entire team to help. Whether you need help completing your business plan or identifying the right investors to approach, the BizPlan's team of experts is at the ready.
How to Get it Goin'
With any details regarding your digital business setup, please Contact Us and with Connect 2u2 Web Technologies we might be able to organise a Special BizPlan for you. Not just a business plan, BizPlan is a funded plan, or so to say – if you are a client of Connect, 2u2 Web Technologies, we can help you along the way while setting up your online, digital business side of things, organise all your website, hosting, professional email and cloud storage details – and for the best of all, if lucky, you can get an additional Special Lifetime Plan for BizPlan Application. Is that a good offer? If you need more information – Enquire Now – or sign up for any of our available services. Thank you!