The Green Bay Packers and Microsoft team up to bring the world's innovations and tech expertise to the heart of Wisconsin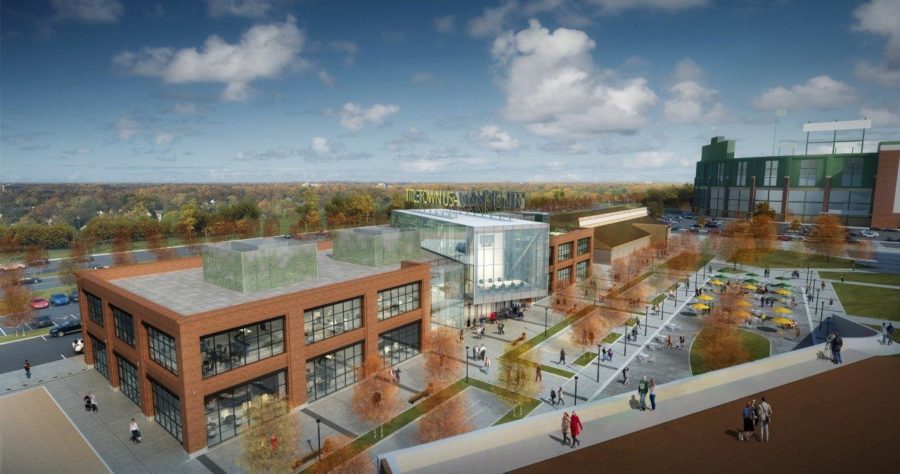 Access to the latest digital tools, technology know-how, and funding is critical to starting and running a successful business or organization in the 21st century. Today we're teaming together to help accelerate technology innovation in the Fox River Valley and across Wisconsin, with our news that we're founding and launching TitletownTech. Based at the Packers' new Titletown District, we believe it's an important initiative that can add a new element to the community and help contribute to the region's economic growth.
By combining the Packers' commitment to community engagement with Microsoft's technology expertise, TitletownTech represents a one-of-a kind partnership that will bring the latest digital innovations and expertise to a state-of-the-art lab.  TitletownTech will be based in a new building at Titletown, where it will offer collaborate work space, the latest technology tools and services, and access to advisors and mentors, including Microsoft Fellows who are employees at the company working from across the country.
TitletownTech will function as part incubator to launch fledgling firms, part venture capital to advance emerging ideas, and part accelerator for existing businesses looking to digitally transform their products, services and operations. The TitletownTech Labs will create new opportunities for local firms involved in manufacturing, the paper industry, agriculture, sports, healthcare, insurance, and other parts of the regional economy to develop innovative technology solutions they can take back into their own enterprises.
In addition, the TitletownTech Venture Capital Fund will invest in and provide capital to help launch new companies that participate in the TitletownTech Accelerator. The Packers and Microsoft are the first two entities to commit investments to this Fund, with an opportunity for participation by additional investors. Our two organizations will donate all of our profits and capital returns from the Venture Capital Fund to philanthropic causes or additional economic development.
Design concepts are underway for the building that will house TitletownTech, which will open next fall in the Packers' Titletown District, a major new development intended to spur additional regional economic growth and complement the Greater Green Bay area's draw as a prime location to live and work.
We're committed to ensuring that TitletownTech contributes to the next chapter of technology innovation in our region. The Fox River Valley is steeped in a rich history of innovation and entrepreneurialism, predating even the founding of the Green Bay Packers. Economic development in the region took off in part when Appleton became one of the first places in the world in the 1880s to build a hydroelectric dam, use its power to light businesses and homes, and run electric streetcars. We now have the opportunity to build on this legacy. By bringing our two world-class teams together, we believe TitletownTech can contribute to an accelerating new wave of innovation in Wisconsin and even provide learning for fostering economic development in other parts of the country.
For more information about TitletownTech, check out the press release: here.
Tags: TitletownTech
Original article written by Brad Smith, Microsoft president and Mark Murphy, Packers president and chief executive officer >