SiteLock Security Services Available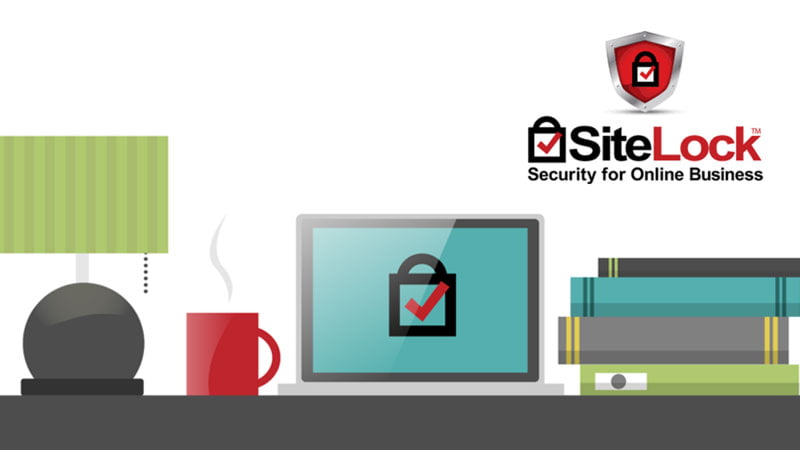 In November 2016 we've added SiteLock Security Services to Connect 2u2 Web Hosting. SiteLock is more than just a one-time scan. It's an all encompassing solution. Smart & Simple Website Security.
SiteLock, The Global Leader in Website Security
SiteLock offers Cloud-Based, Comprehensive Website Security Solutions including 360° Website Security Technology. Real website security means protection from the inside out as well as the outside in. SiteLock hasWe have the technology to do it all — daily scanning, automatic malware removal, web app firewall, a global CDN for a blazingly fast website and our support team is there for you 24/7. SiteLock's dynamic Trust Seal shows visitors your website is safe, increasing conversions and ROI.
About SiteLock
SiteLock, the Global Leader in business website security solutions, is the only web security solution to offer complete, cloud-based website protection. Its 360-degree monitoring finds and fixes threats, prevents future attacks, accelerates website performance and meets PCI compliance standards for businesses of all sizes. Founded in 2008, SiteLock protects over 6 million websites worldwide.
Key Features Include
Website Acceleration
Improve SEO and reduce bandwidth and server use with SiteLock's Global Content Delivery Network (CDN); ensure a consistent and speedy consumer experience.
DDoS Protection
Protect websites from all types of DDoS attacks with auto-detection and triggering, and fewer than 0.01% false positives.
Web Application Firewall
Secure websites from automated and human targeted attacks, prevent scrapers, block backdoor access and sort out bot traffic.
Automatic Detection and Remediation
Get 360-degree protection from malware and identify vulnerabilities with daily malware detection scans, automatic malware removal and expert support.
Expert Support 24/7/365
Connect with SiteLock's specialized security engineers any time of day via email, chat and phone, and use SiteLock911 for emergency malware removal.
360° Website Malware & Vulnerability Scanning
Malware, short for malicious software, is typically installed on a website by hackers who find weaknesses — also known as vulnerabilities — in a website's code. Malware can spread viruses, steal personal or financial data, and even hijack computers. SiteLock, the global leader in website security, performs highly advanced scanning across 6 million websites daily to detect malware and vulnerabilities as soon as they hit.
Database Protection
Protect your website from SQL injection. SQL injection gives hackers access to your website and customer database. SiteLock probes your website just like a hacker would to find weak spots.
Verifiable Trust Seal
Once SiteLock completes your website scanning and verifies your site is malware-free, you can proudly display the SiteLock Secure Seal on your website. Displaying this badge shows visitors that your site is verified to be safe by the leader in website security.
Compatible With Any Host Environment
360-Degree scanning technology is all cloud-based and we can begin scanning your site as soon as we know your domain. No need to install expensive hardware, and it saves your site extensive bandwidth.
Business Validation
Verify your business e-mail, phone number, and address to give customers the confidence that they can reach you in the case of any question or concern.
Reputation Management
SiteLock website scanning protects your website from landing on search engine and email blacklists with monitoring and reputation management. Make sure your communications reach your customers, not their spam filters or anti-virus software. Most importantly, our website scanning catches malware long before Google spots it and shuts your website down.
File Change Monitoring
Deep website scans tell you when any file on your website changes, giving you full visibility to all of the activities on your site.
SiteLock Website Security Plans
Find out more on SiteLock Security Plans on the website or by visiting SiteLock Security on Connect 2u2 Web Technologies.
Smart & Simple Website Security.
[wpseo_map width="100%" height="300″ zoom="-1″ map_style="roadmap" scrollable="0″ draggable="1″ show_route="0″ show_state="1″ show_url="0″] [wpseo_address hide_address="1″ show_state="1″ show_country="1″ show_phone="1″ show_phone_2="0″ show_fax="0″ show_email="1″ show_url="1″ show_logo="0″ show_opening_hours="1″]