One-year anniversary of HTML5 standard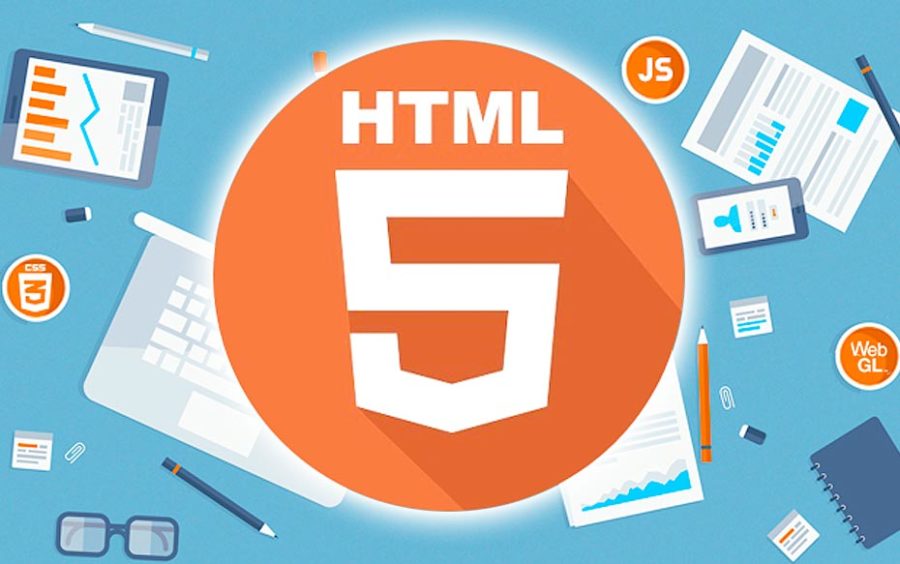 Today marks the one-year anniversary of the World Wide Web Consortium (W3C) declaring the HTML5 standard complete, a significant milestone in the history of the Internet and web application development.
In this past year, HTML5 adoption has gone into overdrive, with more and more companies moving to HTML5 to deliver rich cross-platform web applications. The most recent examples include Amazon, Facebook, Google and YouTube, which transitioned from Adobe's Flash to HTML5. Why is that? And why now?
W3C Declares HTML5 Standard Complete
More than five years ago, Steve Jobs declared war on Flash and heralded HTML5 as the way to go. You could be forgiven if you thought the HTML5 standard — the follow-up to 1997's HTML 4 — has long been set in stone, given that developers, browser vendors and the press have been talking about it for years now. In reality, however, HTML5 was still in flux — until today. The W3C today published its Recommendation of HTML5 — the final version of the standard after years of adding features and making changes to it.
As a user, you won't notice any changes. Chances are your browser already supports most HTML5 features like the /video width="300″ height="150″/ element and vector graphics (unless your employer forces you to use a really old version of Internet Explorer, that is). Other important new features that HTML5 has brought to the web over the last few years are things like the /canvas/ element for rendering 2D shapes and bitmap images, support for MathML for displaying mathematical notations in the browser, and APIs for everything from offline caching to drag-and-drop support.
"Today we think nothing of watching video and audio natively in the browser, and nothing of running a browser on a phone," said Tim Berners-Lee, the W3C director, in a statement today. "We expect to be able to share photos, shop, read the news, and look up information anywhere on any device. Though they remain invisible to most users, HTML5 and the Open Web Platform are driving these growing user expectations."
As Paul Cotton, the W3C HTML working group co-chair and Partner Group Manager at Microsoft Open Technologies told me earlier this week, he believes that the main achievements of HTML5 are that it "defines the set of interoperable HTML5 features that web developers can depend on in building their web sites."
Technical Innovation Is, Finally, Catching Up
For years, millions of developers have standardized their application development on HTML5 to meet business demand for a seamless and superior user experience across all devices and screens. But in 2015, HTML5 has really emerged as a reliable and universal choice for building enterprise-class software that companies can use to deliver rich, web experiences, as they continue to move toward a mobile-first strategy.
The transition to HTML5 is powered not only by the continuous performance and feature innovation in the programming language itself, but also by the improvements in modern browsers in which web apps run. Browsers are now significantly faster than just a few years ago. Once dominated by Microsoft Internet Explorer, browsers such as Google Chrome are forcing the market to develop faster and more efficient solutions. With the fading of Flash, HTML5's rich multimedia capabilities are capturing developer's attention as they can perform tasks within the browser's basic functionality — features that in the past required users to download and install plug-ins.
Another technical innovation driving the adoption of HTML5 is the processing performance of mobile devices, like Samsung's smartphones that have an impressive 8-core processor.
These technical advancements are harnessing the power and ubiquity of HTML5, making it the emerging standard in the enterprise.
Businesses Crave It
Organizations are under immense pressure to deliver highly sophisticated web and mobile applications to their customers. At the same time, customers expect to access these applications on a wide range of devices, including desktops, tablets and smartphones. Not only are customer expectations rapidly increasing, but so is the rate of change.
To keep pace with industry demands, enterprises are investing in technologies that help them meet their customers' cross-platform web and mobile application needs, both now and in the future.
With its write once, deploy anywhere capabilities, HTML5 empowers companies to design, build and manage apps with greater sophistication and complexity across multiple platforms and devices in the same amount of time.
Even as the digital environment gains complexity and sophistication, development teams remain under constant pressure to deliver complex apps, faster. That's why they are opting for HTML5, as illustrated by a recent Strategy Analytics survey on mobile application developers' preferences and attitudes toward app development. Researchers found that out of all the technologies for building native or web apps, HTML5 showed the strongest predicted growth at 20 percent, with 63 percent of all business apps being created in HTML5.
For developers, one key attraction to HTML5 is its open standards support, which helps them deliver on application requirements in the face of fragmented mobile devices, form factors, platforms and operating systems. Developers can use HTML5 to create and present rich content without relying on the device or its operating system, making it a preferred alternative to native.