Keeping the milk fresh, speeding delivery of home stair lifts and making a Digital Difference – Weekend Reading: April 28 edition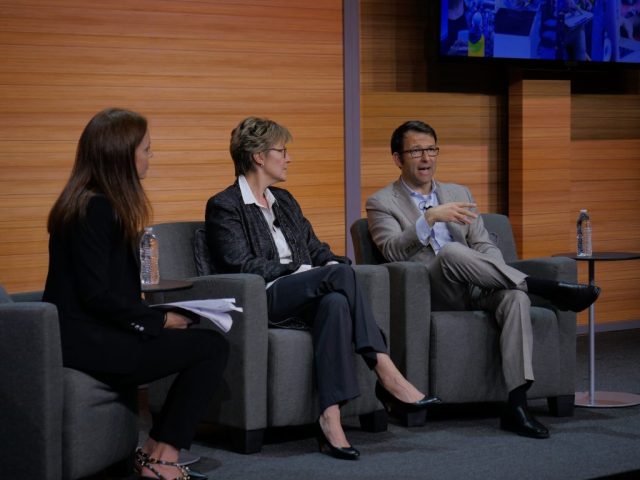 Whether it's keeping perishable foods from going bad, or designing customized home stair lifts, companies are using Microsoft's technology to make their products better and their customers happier. Those were among the success stories we learned about this week at Hannover Messe 2017, the world's biggest industrial fair, at Microsoft's "Digital Difference" event in New York City, and at the National Association of Broadcasters Show in Las Vegas.
When one part fails on a milk-packaging line, it can take an entire operation offline for days, leaving a plant unable to store thousands of soon-to-spoil gallons. To prevent such disruptions across the food industry, packaging pioneer Tetra Pak is employing new, digital tools that enable its cloud-connected machines to predict exactly when equipment needs maintenance, averting many breakdowns. When repairs are needed, Tetra Pak service engineers use HoloLens headsets to more quickly diagnose and fix machine issues, as well as a system of connected machines, data analytics and mobility apps to drive customer value. The Swedish company, which works with food and beverage manufacturers in more than 175 countries, was among those at Hannover Messe 2017 demonstrating the technology.
Also at Hannover Messe 2017 was thyssenkrupp, which, with its customized stair lifts, has long helped people with physical limitations live comfortably and independently in their homes. Until recently, the process of selling, designing, building and installing the lifts was time-consuming, with a laborious system of labels, cameras and manual data entry. But with Microsoft HoloLens, thyssenkrupp is revolutionizing its home mobility solutions business, making the process faster, easier and more helpful for customers. The digitization of the sales and manufacturing processes has reduced delivery times as much as four times.
At Microsoft's Digital Difference event Wednesday in New York City, more than a dozen forward-thinking companies showcased how they are driving digital transformation – and making a difference – for their businesses. Also, results of a new report, "Competing in 2020: Winners and Losers in the Digital Economy," were shared, including this key finding: While 80 percent of business leaders think their industry will be positively disrupted by digital transformation within the next three years, fewer than half actually have a digital strategy in place. It's not too late to get there, says Abbie Lundberg, author of the report and Harvard Business Review Analytic Services contributing editor. In an Q&A on the Transform blog, Lundberg says digital leaders are those "enabling their employees with data, training and the ability to leverage different tools and different kinds of information." More importantly, she says, "their front-line employees have been empowered and given the information and tools that they need to be able to exploit information in a useful way."
At the National Association of Broadcasters Show (NAB 2017) this week in Las Vegas, Microsoft announced several new partners and customers who have chosen Microsoft's cloud to power their digital transformation. "More and more organizations in the media and entertainment industry are turning to cloud providers to help manage their compute and storage needs and are recognizing the benefits of flexibility, security and scalability," writes Steve Guggenheimer, corporate vice president for Developer Experience & Evangelism and Chief Evangelist.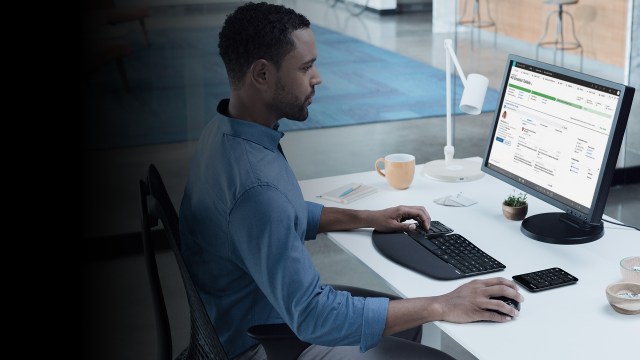 On Monday, Dynamics 365 and LinkedIn announced new integration coming in July that will help salespeople deliver better outcomes using insights from LinkedIn Sales Navigator and LinkedIn's 500 million professionals. "Sales Navigator with Dynamics 365 will dramatically increase the effectiveness of salespeople by tapping into their professional networks and relationships, giving them the ability to improve their pipeline," writes Scott Guthrie, Microsoft Cloud and Enterprise Group executive vice president. Many of the new Dynamics 365 applications and LinkedIn integrations will be demonstrated at the Microsoft Business Forward online event at 7 a.m. PT Wednesday, May 3.
The internet is a fabulous place, but it also can be a dangerous and cruel one. A 13-year-old from Kentucky wrote, "There is no silver bullet solution to protect children and young people online. This is a global issue that requires a global response from all segments of society." That teen was among the 15 selected from across the U.S. to be on Microsoft's inaugural Council for Digital Good. The one-year pilot program for young people ages 13 to 17 will help lay the groundwork for a new approach to online interactions, and "further champion our work in digital civility," writes Jacqueline Beauchere, Microsoft chief online safety officer.
Wheels up, up, up! The second "Forza Horizon 3" expansion focused on Hot Wheels arrives May 9 exclusively on Xbox One and Windows 10 PCs through Xbox Play Anywhere, and is included in the Forza Horizon 3 Expansion Pass. Tune in at 1 p.m. PT, May 8 for the special world debut livestream of the "Forza Horizon 3" Hot Wheels experience from Hot Wheels' headquarters in Los Angeles. Also, mark your calendar to test your sorcery skills and do some competitive conjuring at the "The Unspoken" VR Tournament, starting in Microsoft Stores in the U.S. and Canada on May 13. Oculus has teamed up with Microsoft, Insomniac Games, Intel, ASUS and ESL to host these in-store battles for magical dominance, which culminate in regional competitions and national finals June 3. And, if you play "Minecraft: Xbox One Edition," no waiting needed for the newly available Glide Beast Track Pack for the "Glide" mini game, with Kraken, Yetis and dragons everywhere.
That's it for this edition of Weekend Reading! Rest up, relax and enjoy – we'll see you back here next week!
Posted by Suzanne Choney
Microsoft News Center Staff
Original article written by Suzanne Choney >