Hour of Code 2017: Unlock an exciting new world by taking a 'Hero's Journey'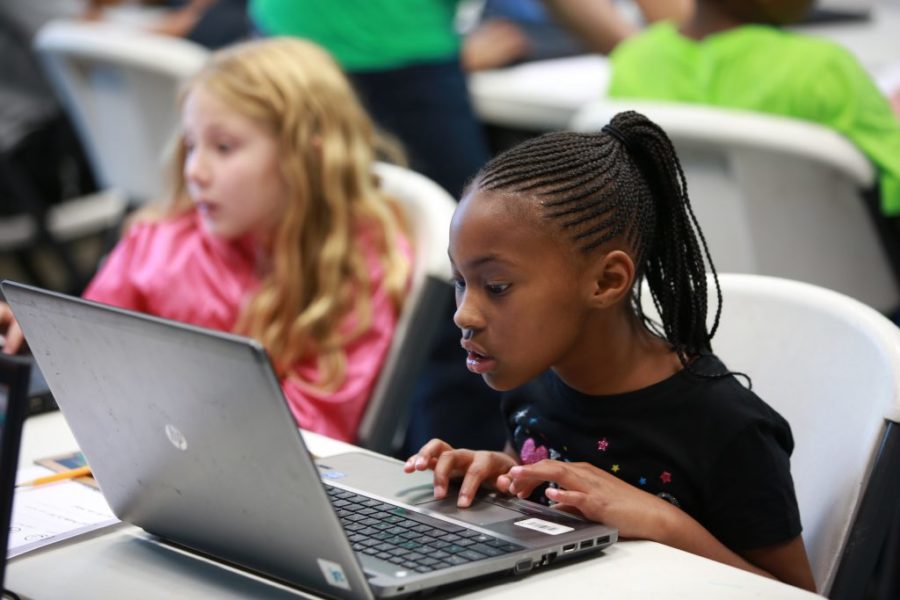 In a few weeks, people around the world will celebrate Computer Science Education Week. Millions of kids and others will participate in an Hour of Code, a global call to action to spend an hour learning the basics of coding.
Today, it's my privilege to announce that Microsoft has released a new Minecraft tutorial for Hour of Code, called Hero's Journey, that will be used in classrooms, at after-school programs, community centers and homes everywhere. The tutorial uses game elements loved by so many young people, and introduces a fun character called the Agent, to present computer science concepts in a fun and creative way. Learn more in a post today by Deirdre Quarnstrom, Minecraft Education general manager, and start planning your Hour of Code.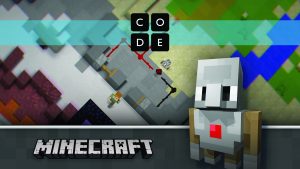 If you're on the fence about whether you should join this global movement, consider a 2015 study by Gallup that shows how far we still have to go when it comes to helping everyone, including parents and teachers, understand the definition of "computer science." The study found that "while most students, parents, teachers and school principals surveyed correctly identified 'creating new software' and 'programming and coding' as computer science activities, many also incorrectly identified 'creating documents or presentations' and, to a lesser extent, 'searching the Internet' as part of computer science."
This gap of understanding about what computer science and coding enables threatens our ability to dream big. We need to break down those barriers to help more students appreciate the importance, versatility and creativity that define coding.
Learning to think critically through coding is the single most important step students can take to prepare themselves to fully participate in, and benefit from, the digital economy. Few points drive this fact home better than one from a report by the  World Economic Forum, which predicts that 65 percent of children who enter primary school today will work in completely new jobs that don't currently exist. Among the study's recommendations: the need for students to have technical skills to better adapt to our changing workplace.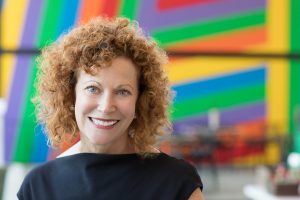 This brings home an important reality: technology is transforming the economy at the speed of light, putting new demands on our workforce, and on the young people who will soon join that workforce. That's why, for years, we've been engaged with schools, with nonprofits and with others to arm young people with the skills they need to thrive in an increasingly digital economy. It's why we are working across the United States, and around the world, to help young people and adults become creators of technology, advance their careers and grow their local economies.
Jean Yang, a computer scientist and blogger, writes that "computer science is the study of what machines can do for us." It's a great definition. And learning to code, which unlocks those things that computers – and technology as a whole – can do for us, is something that all of us can, and should, learn.
Take that first step today. Here are a few ways you can do it:
Try our new Minecraft Tutorial, and have a friend or family member join you. Share the code you have written on social media.
Access a robust set Hour of Code of learning opportunities compiled by Microsoft Philanthropies.
You can also visit your local Microsoft Store for a hands-on experience. Starting today, all Microsoft Store locations will host a free Computer Science for Everyone workshop series for educators and parents at all coding levels who want to learn new coding skills, understand why computer science is critical for students and how to lead their own Hour of Code.
Microsoft Stores will also host free Hour of Code workshops during Computer Science Education Week, featuring the new Minecraft tutorial for those who want to join in the global movement with family or friends.
Let's work together to ensure that every young person has their eyes opened to the endless possibilities before them, unlocked by taking that first step, through an entertaining and enlightening Hour of Code.
Tags: Computer Science Education Week, education, Hero's Journey, Hour of Code, minecraft, STEM
Original article written by Mary Snapp >