Gamescom, Hot Chips, Hackathon and inclusivity – Weekend Reading: Aug. 25 edition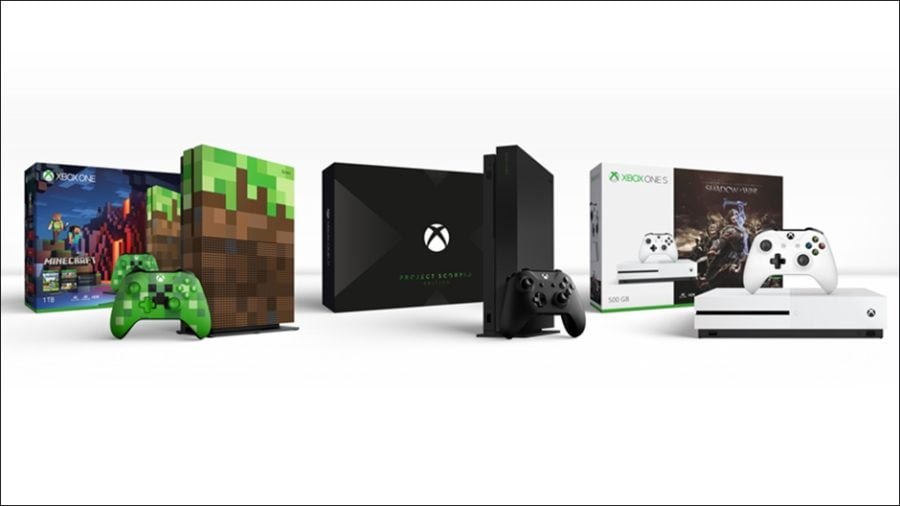 This week was awash in news out of gamescom 2017, a European trade fair for digital gaming culture that took place in Cologne, Germany. If your head is spinning from all the announcements, take a deep breath and devote the next three minutes to watching this video, with everything you need to know out of Xbox, including pre-orders of the Xbox One X and the limited-edition Project Scorpio, the Xbox One S Minecraft limited-edition bundle, and news on games such as PlayerUnknown's "Battlegrounds," "State of Decay 2," "Forza Motorsport 7," "ReCore Definitive Edition," "Assassin's Creed Origins," "Middle-earth: Shadow of War," Xbox Backward Compatibility and more.
Gamescom wasn't the only big event this week. At the Hot Chips 2017 conference, a cross-Microsoft team unveiled a new deep-learning acceleration platform, codenamed Project Brainwave, that was designed for real-time artificial intelligence. That means the system processes requests as fast as it receives them, with ultra-low latency, according to Doug Burger, a distinguished engineer at Microsoft. "Project Brainwave achieves a major leap forward in both performance and flexibility for cloud-based serving of deep learning models," Burger wrote.

Speaking of artificial intelligence, it dominated this year's Microsoft Hackathon last month, with a winning project that's too hot to talk about. The Hackathon started in 2014 as an experiment to engage employees, and it's now the world's biggest private hackathon with more than 18,000 participants who showcase bold new ideas that influence company products and sometimes lead to entirely new services. This year's winning team put together a project that's "a compelling and practical use of artificial intelligence that we think our customers will love," said Jeff Ramos, who leads the Microsoft Garage, the team that runs the Hackathon. "It's so compelling that we've decided to be discreet in the amount of details we want to share." Taken as a whole, this year's group of hackers showed how quickly AI is becoming the fabric of how a new generation of technology services is delivered, with projects submitted for everything from self-driving wheelchairs to the prediction of traffic signal times.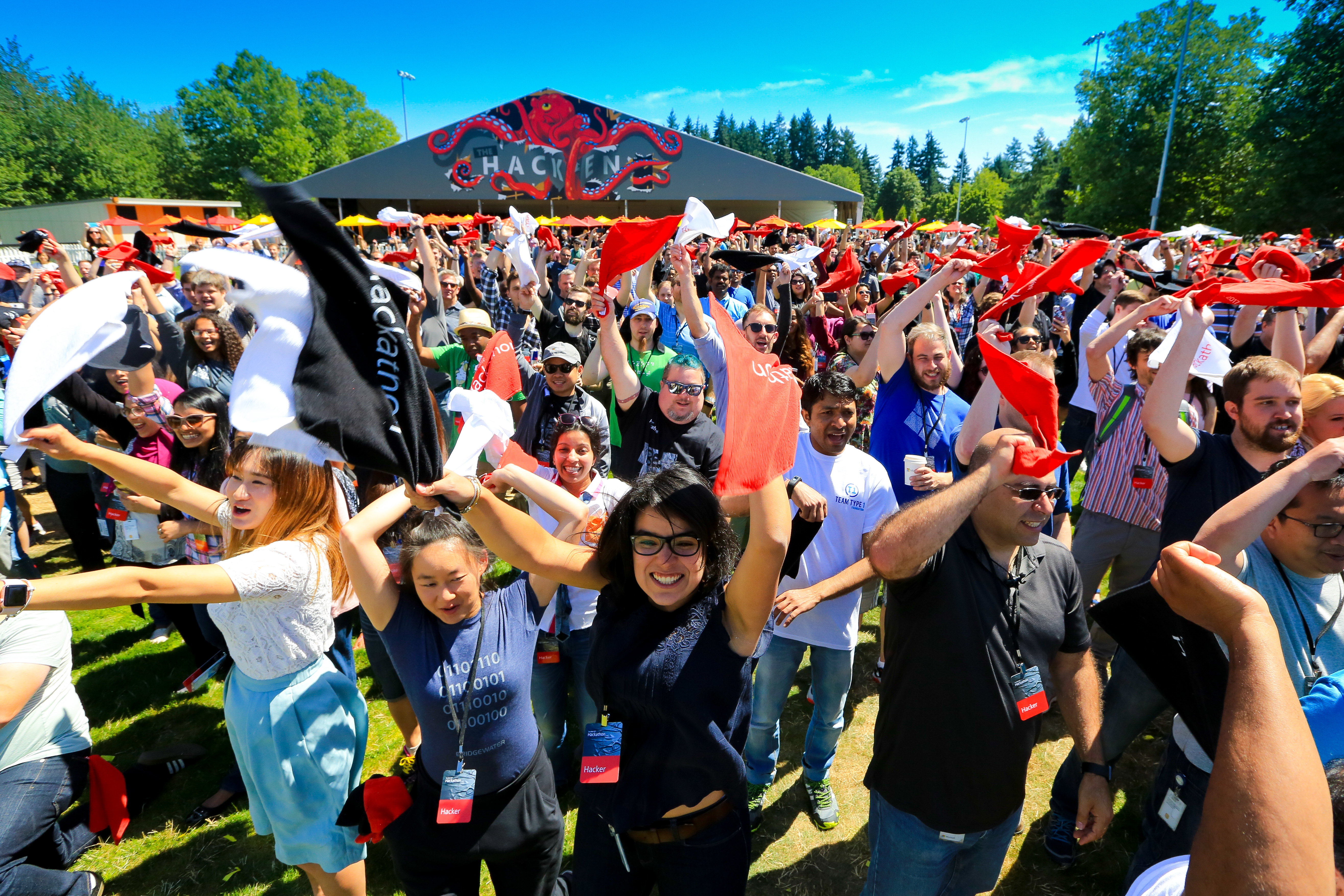 It was also a big week for inclusivity at Microsoft. In conjunction with the US Business Leadership Network conference, which focuses on inclusive hiring, Microsoft employees shared personal stories showing the benefits of having a diverse population. Software engineer Swetha Machanavajhala, who was born with profound hearing loss, shared how she uses data and machine learning to help finds ways to enable people who are hearing impaired to better understand and react to the world around them. Amos Miller, who is blind and understands first-hand how important technology is for people with disabilities, said working for Microsoft's Artificial Intelligence and Research team is like "working in a toy store." Jessica Rafuse, a program manager with Microsoft Accessibility and an employment attorney by trade, shared about her experience being a champion for the inclusive hiring program.
And Beth Anne Katz, a program manager, explained how her long-hidden struggle with mental illness and depression reached a welcome turning point with the assistance of a "most incredible boss" and the Microsoft CARES employee assistance program.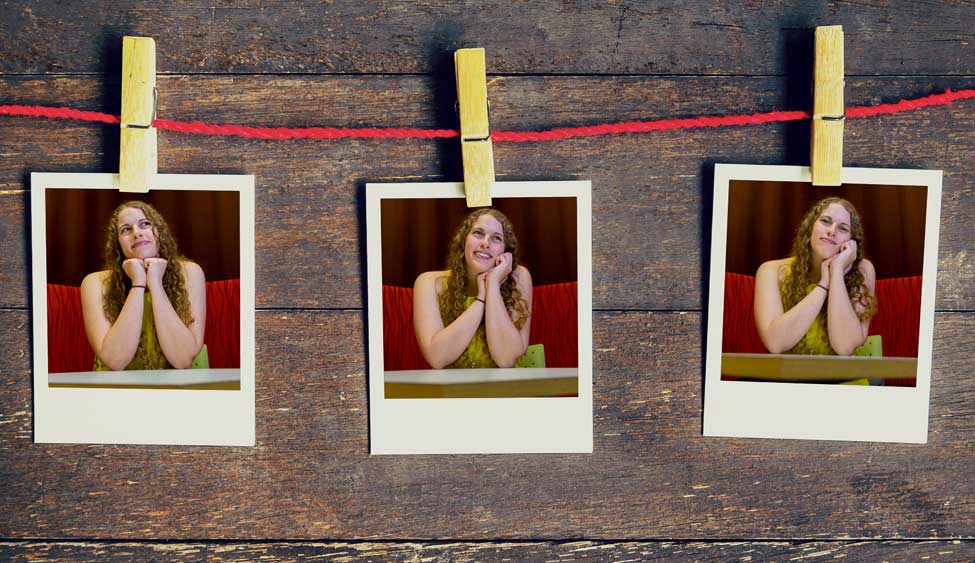 Discounted apps will help assuage the back-to-school blues, with savings of as much as 50 percent on heavy hitters such as Movie Edit Pro Windows Store Edition, Stagelight and Complete Anatomy. And don't forget about next month's STEM Saturdays workshops, as Microsoft partners with Mattel Hot Wheels® Speedometry™ for free, drop-in sessions that offer a chance to engage in science, technology and math projects hosted by Microsoft Stores. Participants will sensor-monitor cars as they compete on the iconic Hot Wheels orange track, measuring speed and force of impact during collision.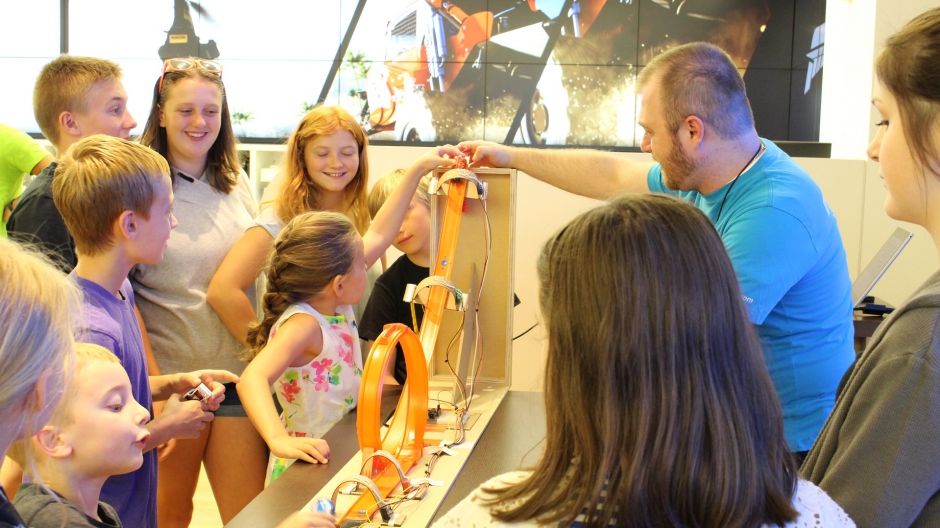 This week on our Facebook, Twitter, Instagram and LinkedIn pages, we featured the four all-women teams who participated in the #MakeWhatsNext Patent Program. From devices that convert text to braille in real-time to a VR game that can prevent bullying, these extraordinary women are changing the world with their groundbreaking inventions, and the support of the Patent Program.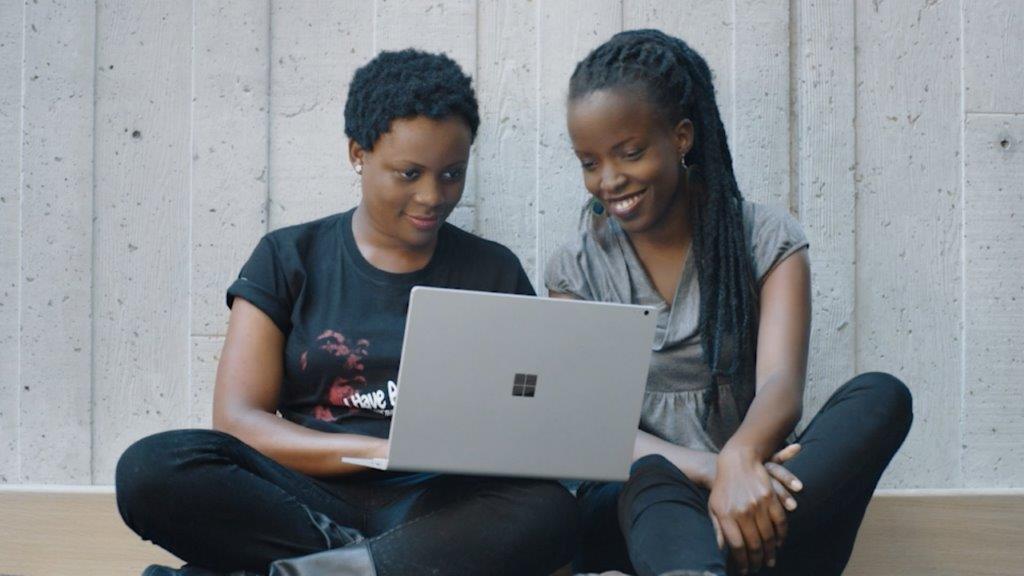 Whew, summer may be winding down, but there's still a lot going on. Enjoy this last weekend of August, and we hope to see you back here next week!
Posted by Susanna Ray
Microsoft News Center Staff
Tags: Apps, artificial intelligence, Assassin's Creed, Deep Learning, Forza, gamescom, hackathon, Hot Wheels, inclusion, inclusiveness, inclusivity, Machine Learning, Microsoft Store, minecraft, Patent Program, STEM, XBOX, Xbox One, Xbox One S, Xbox One X
Original article written by Susanna Ray >